Should Singles in San Diego Buy Life Insurance?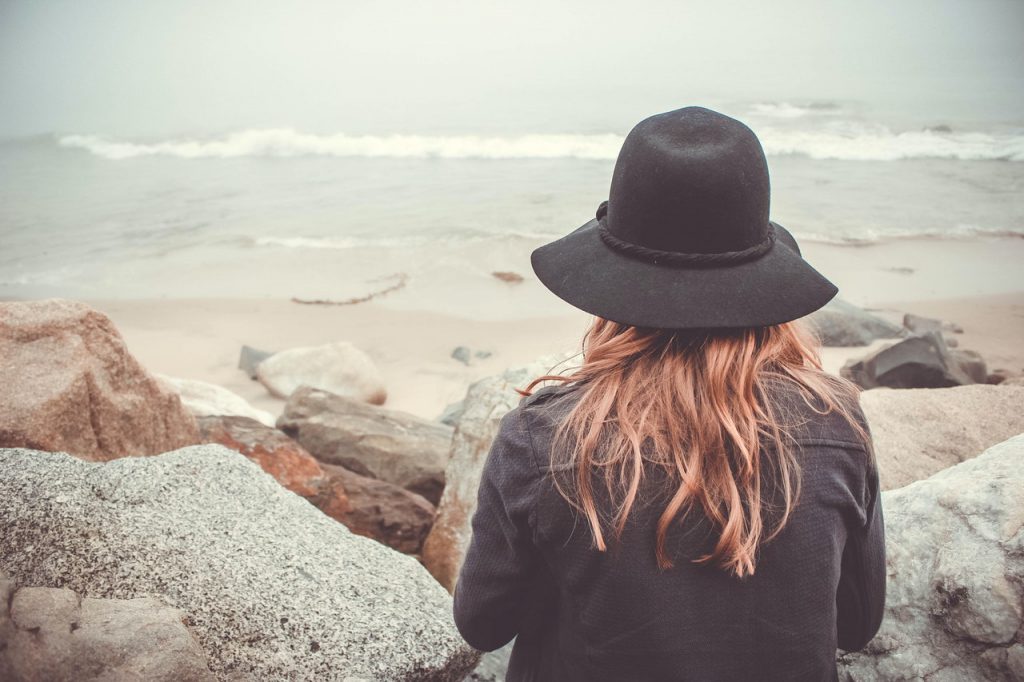 When you're single, it's easy to get lost in the fantasy of the multiverses that is the future. You know the daydreams of what your future husband, wife, children, or home will look and be like.
Not that everyone dreams of being married or even having kids, but we all fantasize about the way our future looks. How our brains make predictions and narrate situations is one of the many wonders of the mind, but we all do it.
Often, single people view their lives as only having responsibility for themselves, but being single forces us to be more accountable. In many ways, single people and those who live alone have to be more cautious and healthy. Single people tend to be more physically fit and be more diligent about safety precautions like locking doors and being aware of their surroundings when in public.
Even as a single person, planning to protect the ones you love isn't something you should wait on. You don't have to wait until you have children or a spouse to choose your life insurance beneficiary or even prepare for what you could be leaving behind.
4 Common Myths About Life Insurance
It's not that you're irresponsible. And it's not that you're not in the right place. You haven't given life insurance a thought because life insurance hasn't been advertised to you. Companies simply don't want to waste money on advertising to age groups not likely to open a policy.
Let this article be the sign you needed because, despite the lack of target advertising, life insurance is an insurance you need for various reasons.
Let's debunk some of the common reasons that have kept you from doing so already.
Myth #1: You're too Young for Life Insurance
If you're reading this, you aren't too old for life insurance. You can get a life insurance policy at any age, so nothing is stopping you from becoming a member with any life insurance provider.
The average age most people find themselves becoming parents is between ages 26 and 31. The oldest age is four years younger than the average American who has life insurance. So even the California hipsters should start looking into life insurance if they have a family.
And out of the nearly 60% of Americans who are insured, the most common age of those opening life insurance policies are between 35 and 45.
Myth #2: You Have Time to Get Insured
Another eye-opening fact that gives even more reason for young folks to have some sort of life insurance is simply because you're not expecting to die. Chances are you're finishing school, focusing on your career growth, and finding new experiences to live.
Those are all great things, but according to the Centers for Disease Control and Prevention (CDC), the most common cause of death for people between 20 and 40 is unintentional injury.
For most of us in our 20s to late 40s, we don't think much about dying or even divvying out assets, but life insurance isn't only about thinking about death.
Myth #3: Life Insurance is an Unnecessary Bill
Did you know that you can build a life insurance company that pays for itself? Life insurance not being affordable or necessary is only another falsehood excuse when opening a policy while you're young actually makes life insurance more affordable over time.
Signing up for a well-organized policy when you're young can maximize the benefits of having life insurance for the vital years that you need it. A good plan ensures that your life insurance policy covers the cost of living and can even support itself after a certain amount of time.
Through most insurance companies, policyholders who are generally healthy and between the ages of 20-30 only pay between $21-$30 a month for a policy that holds $500,000 in coverage.
That money would not only assist your family in case of a tragedy but can also be a tool for you to grow your financial portfolio. It can also ensure the passing of generational wealth to whoever becomes your beneficiary.
Myth #4: My Parents Have it, so I Don't Need It
Wrong again, my friend, and this time you can tell your parents that you know what you're talking about. Shopping for life insurance is like finding reasonable car insurance rates, meaning the more coverage, the better.
Only about sixty percent of people who currently have life insurance, and less than a quarter of them won't leave enough money behind to extend past or cover the expenses of their death, accumulated debts, and funeral services.
There is no maximum number of policies you can own or that can be placed on one person. Therefore, even if your parents are a part of the majority of Americans who are insured, having a separate policy for them could be what keeps your family afloat after their passing.
Support Those Who Supported You with Life Insurance
Life insurance is another way for you to give back to those who believe in you. We like to ignore our debts until we can pay them off one day, but what if something were to happen before that day comes?
Protect Your Cosigners
You can't discuss the finances of the average Gen Z or millennial without discussing student loans. Before 30, most students today will have around a whopping $30,000 debt solely in student loans.
This amount only increases if you have any other loans or debts such as:
Mortgages
An auto loan
Accumulated credit card debt
Debt from a wedding or vacation
Having life insurance will keep these debts from becoming your loved ones' burden by leaving them with enough coverage to pay or fight any of your outstanding charges.
Good Business Practice
Our generation is full of innovative, creative, and bright-minded individuals who have redefined the workforce and the entrepreneurial spirit. And it just makes sense to bring that creativity to all aspects of life.
Whether you have a business or are thinking about starting one, having a life insurance policy for you and your business partner is one of the most significant types of insurance you can have. Leaving your partner to pay off business loans, mortgages, rent, inventory, supplies, and vendors alone could quickly sink the entire business.
Having a life insurance policy can also help keep your partner from needing any personal assets you may have used as collateral if your business is still in the start-up phase. Nobody wants to add court dates in addition to a funeral and funeral expenses, and the more coverage you have with life insurance ensures peaceful mourning for everyone who will miss you once you're gone.
It's Time to Compare Life Insurance Quotes
So now you know why you need it and what the basics of having life insurance are. Whatever plan you sign up for now is only the start, so don't worry if you hear of policies you like but maybe too financially straining at this time.
Incorporate life insurance into your five and 10-year plans to build your financial portfolio further and ensure coverage for all of your loved ones.
Tomorrow is never promised, but death and debt only become fatal if you let them.
About the author: Danielle Beck-Hunter writes and researches for the life insurance comparison site, QuickQuote.com. Danielle is a 27-year-old insurance expert whose objective is to educate her generation on using insurance to better their futures and further their financial stability.