24 Best California Burrito Spots in San Diego in September 2023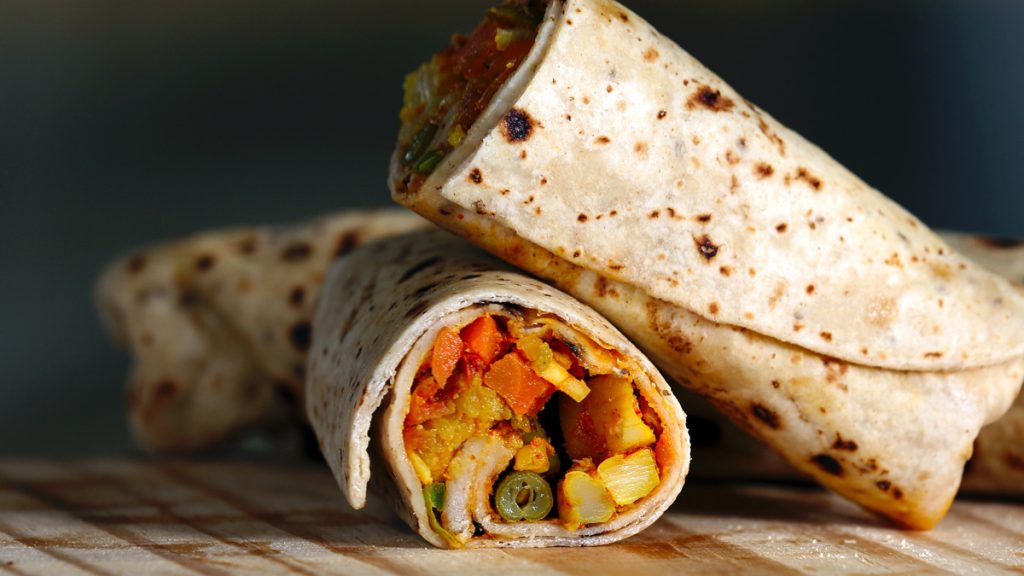 While Mexico might be home to the most grub-worthy burritos, it isn't the only place you'll find authentic Mexican food. In fact, San Diego has become a hub for Mexican delicacies due to its geographical vicinity to the border, and let us tell you that the Mexicali fusion foods in San Diego do not disappoint.
Being in proximity to the border doesn't just mean access to quality Mexican, though. The cross between Californian cuisine and authentic Mexican has made way for an incredible combination of cultural foods to emerge that infuse the tangy, earthy and spicy flavors of Mexico with the savory, zesty, and sweet flavors of California. One child prodigy of this cultural crossroads is none other than the California burrito.
What's in a California burrito, you ask? It's essentially carb-loaded goodness wrapped in a warm tortilla. All the fixings of a regular authentic Mexican burrito with the inclusion of french fries, and sometimes without rice and beans, depending on where you order from. Typically, the meat inside of California burritos is carne asada. If you haven't had one yet, that changes here and now.
Where to Find California Burritos in San Diego
If you have had the chance to get your hands on a California burrito, you understand the hype. San Diego natives have easy access to the delicious creation, but non-California residents might equate finding a California burrito to finding a needle in a haystack.
Whether you are passing through our beloved city or live here full-time, if you desire to lay your hands on a premium California burrito in San Diego, stick around for our detailed list of 24 unique authentic Mexican eateries that offer Cali burritos in all shapes and sizes. Should you be traveling to San Diego for a little vacation, we've created a separate list of incredibly stimulating things to do in San Diego, only once you've fully digested your tortilla goodness and are happily full, of course.
California Burritos in La Jolla
Our love for La Jolla runs so deep, we couldn't help but start off the burrito bucket list here!
Rigoberto's Taco Shop
Rigoberto's is a taco shop that opens early and stays open late, so you can feast on a Cali burrito for breakfast, lunch, dinner, and maybe event a midnight snack. Rigoberto's is acclaimed for their fast service, generous food portions, and amazingly fresh Mexican food. Moreover, there are tons of flavorful and filling menu items like the nachos or Pollo Asado Fries, for under $10. If you're in the neighborhood, come try out this local chain at one of their two La Jolla locations, or in one of their other San Diego hubs. A Cali burrito isn't complete without sauce to wash it down, so be sure to try Rigoberto's fresh salsa bar to add some extra flavor to your beast of a burrito. Legend has it this taco shop may or may not be where the Cali burrito originated.
Address: 7345 La Jolla Blvd, La Jolla, CA 92037
Phone: (858) 454-4631
Hours: Mon – Fri 7 a.m. – 12 a.m.

The Taco Stand
This La Jolla local taquería houses unbeatable California burritos, and other winning ingredient combos like their Nopal Cactus Taco with homemade cilantro sauce. The Taco Stand is what the kids refer to as "bussin" and there is always a line out the door filled with eager Mexican food enthusiasts patiently waiting to get their hands on some gorge worthy Cali burritos and tacos. This quaint eatery features handmade corn tortillas, high grade meats, and the freshest produce around. The Taco Stand has locations in Downtown SD, Encinitas, North Park, Miami, Las Vegas, and Orange County. This particular location is equidistant from the La Jolla Tide pools and Marine Street Beach in La Jolla.
Address: 621 Pearl St, La Jolla, CA 92037
Phone: (858) 551-6666
Hours: Sun – Thurs 9 a.m. – 9 p.m.
Fri – Sat 9 a.m. – 10 p.m.

Jose's Court Room
Jose's Court Room is next level when it comes to Mexican joints. No matter whether you decide to dine inside or outside, you'll see spectacular ocean views that will have you falling deeper in love with San Diego. This authentic Mexican kitchen prides itself on infusing local flavors into their dishes, and their flavor loaded Cali burrito comes grilled with a side of refried beans and rice. Jose's Court Room is a chill vibe, dog friendly, and a great place to go for sunset. You might not be able to bring your best battery powered ring light for a sunset photoshoot, but you can definitely still snap some silhouette photos before the sun disappears.
Want to get a little twisty? Opt for a margarita pitcher, listen to some live music, and root on your favorite sports team all while devouring their huge plates of food. If you are into a bit more upscale Mexican establishments and want attentive staff and bomb Cali burrito, Jose's is the place to be.  
Address: 1037 Prospect St., La Jolla, CA 92037
Phone: (858) 454-7655
Hours: Mon – Thurs 11 a.m. – 10 p.m.
Fri – Sun 11 a.m. -11 p.m.
Taco Villa
Taco Villa is a La Jolla hot spot located within UCSD campus where you'll find freshly prepared homemade tortillas for all tacos to order, and rolled tacos for a steal of a deal–like a dollar a pop. Taco Villa's menu items are made with quality ingredients at amazing prices, and if you're an early riser there are tons of breakfast options, so you can munch early before getting your school or work day started. Aside from their famous Cali burrito, the Surf & Turf Chips and the Carne Asada Fries are a must-try. Another unique aspect of Taco Villa is their fun deck, where you can post up and get your tan on while you stuff your face with Mexicali goodness.
Address: 113 Eucalyptus Grove Lane, Lot P113, La Jolla, CA 92161
Phone: (858) 866-6339
Hours: Mon – Fri 8 a.m. – 8 p.m.
Closed Saturdays & Sundays
Verdes El Ranchero
Verdes El Ranchero is an adorable home-style Mexican restaurant that has been a La Jolla favorite since 1945. As you approach Verdes El Ranchero you'll be greeted by super cute purple arched windows, which give off rustic and charming vibes of vibrantly colored Mexican towns. The menu features authentic and traditional Mexican dishes drawn from family recipes, and they have super-duper specials on margaritas, wines, beers, nachos, tacos, and queso blanco. Verdes El Ranchero is in the barber tract neighborhood of La Jolla. We must admit that while Verdes is up there when it comes to the best place to get a California burrito in San Diego, the El Ranchero Special Cheese Crisp and Shrimp Ceviche are must-try menu items.
Address: 7404 La Jolla Blvd., La Jolla, 92037
Phone: (858) 459-5877
Hours: Tues – Sun 12 p.m. – 9 p.m.
Sat: 9 a.m. – 7 p.m.
Closed Mondays
California Burritos in the North County Coastal Area
North County Coastal might be creeping away from the border, but that doesn't mean the burritos aren't on fire up North!
Los Tacos
Los Tacos may or may not be home to the biggest California burrito in San Diego. No, really. Their huge burritos span the length of your forearm–coming in at a whopping 1-1.5ft long. Within each authentic Mexican dish at Los Tacos, there is an abundance of flavors, and all of it is homemade. The staff at Los Tacos is beyond amicable, and you'll feel right at home at this local casual dine-in joint. It's relatively small and what we would consider to be a hidden gem, but once you have your first bite, you'll be name-dropping Los Tacos to all of your friends. If you need a break from California burritos, their Garlic Shrimp Taco Plate is off the charts. All food must be eaten with salsa from their killer salsa bar, no questions asked. Los Tacos is in close vicinity to Scripps medical center Jefferson urgent care and LA fitness in Oceanside
Address: 2183 Vista Way suite b-9, Oceanside, CA 92054
Phone: (760) 757-8226
Hours: Mon – Sun 9 a.m. – 10 p.m.
Los Amigos Mexican Food
Los Amigos is an eclectic eatery that serves high-quality Mexican food at a great value. Quite literally everything at Los Amigos is made from scratch, and their recipes are inspired by favorite family recipes from the family's hometown in Zacatecas, Mexico. In some exciting news, Los Amigos recently started serving liquor and beer, which makes munching California burritos and enchiladas all the more fun. You'll definitely have enough to save some leftovers because their portions are grand. Los Amigos is perched in between Joe Balderrama Recreation Center and Buddy Todd Park in Goat Hill Park in Oceanside Loma Alta Area, so if you're more of a grab and go guy or gal you can order your Cali burrito and relish the flavors under a shaded tree in one of the nearby parks.
Address: 2011 Mission Ave., Oceanside, CA 92058
Phone: (760) 696-3104
Hours: Mon – Sun 8 a.m. – 9 p.m.
Armando's Mexican Food
While there are a ton of places that offer a California burrito in San Diego, North County Coastal's Armando's Mexican food is up there. They are practically open 24/7, starting service at 5 in the morning to 11 in the evening. This authentic Mexican spot has unbeatable specials at reasonable prices, all cooked fresh, and the service is quicker than you can snap your fingers. Their menu has photos of all their dishes, you can catch a quick glimpse of what you'll be ordering. You must promise us you'll try their flavorful and refreshing horchata to accompany your largely portioned California burrito, which you can get for under $10.
Address: 1426 Mission Avenue, Oceanside, CA
Phone: (760) 967-9340
Hours: Mon – Sat 5 a.m. – 11 p.m.
Sun: 6 a.m. – 11 p.m.
La Perla Tapatia
A bakery, store, and indoor taco stand all in one-La Perla Tapatia is unlike any other Mexican joint you'll find on the coast in North County. They offer a wide selection of baked goods such as pies and cakes, and you can purchase their homemade flour or corn tortillas to bring home and make a homemade Mexican-inspired dish for your friends and family. La Perla Tapatia's burritos are large and in charge and will have you licking your fingers in utter satisfaction. Their establishment is two blocks up north of Ron Ortega Recreation Park in Oceanside, near the Mission Promenade shopping center.
Address: 1910 Mission Ave., Oceanside 92058
Phone: (760) 721-8486
Hours: Mon – Thurs 6 a.m. – 10 p.m.
Fri – Sun 6 a.m. – 11 p.m.
California Burritos in the North County Inland Area
North County Inland has the heat, and we aren't just talking about the weather. The amount of amazing Mexican cuisine that comes out of this area might shock you, and it's all fresh and flavor-packed.
That Mexican Place
That Mexican Place not only has an iconic name, but also iconic California burritos and combo plates for a fair price. This eatery is clean and orderly, and a fast casual atmosphere if you're simply looking for a quick bite that fuses all the flavors of California and Mexico. They've got an enormous Shrimp Cocktail or Octopus Cocktail that's big enough for the whole table, and huge portions in general that will have you rolling back to your car. You'll find That Mexican Place near Lincoln Elementary School in Escondido.
Address: 200 W El Norte Pkwy Suite 9, Escondido 92026
Phone: (760) 743-3783
Hours: Mon – Sun 8 a.m. – 10 p.m.
Tio Leo's Cantina & Mexican Restaurant
Tio Leo's Cantina is a relatively upscale Mexican restaurant that supports local growers and is dedicated to using fresh, organic, and sustainable foods whenever possible. They've been operating for almost 40 years, owned and run by the Sciuto family. The California Burrito Wrap is a 10/10, but so are the taco fingers, sizzling fajitas, and tostadas. They have tons of fun events to partake in around the holidays, and flat screen TVs to watch movies while you munch. The overall ambiance is rustic, spacious, and charming. You'll find this cutesy restaurant right off Scripps Poway Parkway near Pomerado Road. 
Address: 12205 Scripps Poway Pkwy Ste. E101, Poway, 92054
Phone: (858) 284-0140
Hours: Tues – Thurs 11:30 a.m. – 8 p.m.
Fri – Sat 11:30 a.m. – 8:30 p.m.
Sun: 11:30 a.m. – 8:00 p.m.
Closed Mondays
Lienzo Charro
Lienzo Charro uses the high-quality ingredients to provide top-notch authentic Mexican dishes with exceptional taste. Located in between Sabre Springs and Poway near the 99 cents only store by Poway creek, Lienzo Charro is the perfect place to post up and sip on a fancy margarita out of adorable glassware after a hike in the nearby mountainous region. Lienzo Charro has authentic combo plates and dishes, but their bread and butter is their California burrito, which is served with guacamole, sour cream, pico de gallo, cheese, french fries, and your choice of meat or protein. If you're a local, it's worth joining their rewards program to get free food and discounts for ordering online or ahead.
Address: 12511 Poway Rd, Poway, 92054
Phone: (858) 486-4644
Hours: Mon – Fri 10 a.m. – 8 p.m.
Sat – Sun 9 a.m. – 8 p.m.
California Burritos in Central San Diego
Moving on down toward Central San Diego and South Bay, we've got a fine selection of Cali burrito boasting restaurants you should add to your best of burrito list.
Pokez
Vegetarian and vegan folks, we've discovered your new favorite place to get the best vegan and vegetarian California burritos. That's right, Pokez was voted "best vegetarian and vegan burritos," and "best vegan-friendly Mexican restaurant in the area." The chefs at Pokez sear up a succulent carne asada for their California burritos, and they also make killer veggie tortas and tofu tostadas. Vegetarian Mexican eateries are hard to come by in Mexico, and even in California where being vegetarian and vegan is a personality trait, so consider this a diamond in the rough that you'll wish you knew about sooner. Another green flag for Pokez is that they offer Frenchie-style dishes where you can get an order of fries underneath your food. We know you've stumbled across this Cali burrito list because you love fries, so we figured you must know that Pokez employees are big fry folks.
Address: 947 E Street, San Diego, CA 92101
Phone: (619) 702-7160
Hours: Mon – Sun 10 a.m. – 9 p.m.
Valentine's Mexican Restaurant
Valentine's Mexican Restaurant is a vibrant and colorful counter-serve place with late night hours and some cute outdoor seating with string lights. It's what you might consider a "hole in the wall" but in the best type of way. They offer a massive selection of sauces, dips, and salsas, and tons of vegetarian options. Valentine's prices are a great value, and arguably have the best California burrito in San Diego, or at least in Central San Diego. You can even do a breakfast-style California burrito with potatoes if that tickles your fancy. You'll find their eatery by 5th avenue station downtown, near the CVS and Starbucks.
Address: 1157 Sixth Ave., San Diego, CA 92101
Phone: (619) 234-8256
Hours: Sun – Thurs 8 a.m. – 10 p.m.
Fri – Sat 8 a.m. – 3 a.m.
La Puerta
Compared with other Mexican restaurants on this list, La Puerta is a fancier upscale, neighborhood cantina that has everything you need and then some to receive a genuine Mexican dining experience. Tacos, tunes, tequila, fresh squeezed cocktails and refreshments…need we say more? Nearly everything on the menu is made fresh daily and they never use artificial flavorings or enhancers. La Puerta's menu features Sinaloa-inspired family recipes and an exceptional list of tequilas. As far as food goes, their Cali burrito is unparalleled, but if you're feeling something else the flautas, tostaditas, and quesadillas are tasty too.
The interior of La Puerta boasts dark woods and dim lighting, giving off speakeasy vibes inside, in contrast with their patio which offers tons of natural light and wicker chairs for a more airy Bohemian feel. Their restaurant is situated In the Gaslamp Quarter next to Ralph's, so next time you are wrapping up your work day early, head downtown and go get your happy hour on, which happens from 3-5 daily.
Address: 560 Fourth Ave, San Diego, CA 92101
Phone: (619) 696-3466
Hours: Mon – Fri 11 a.m. – 12 a.m.
Sat – Sun 10 a.m. – 12 a.m.
Tacos El Cabrón
We know you're here for the California burritos, but might you stay for bomb churros, street corn, and micheladas? Tacos El Cabrón is a cute, fast casual Taco shop in a prime area of downtown that serves delicious Mexican eats and an original authentic Mexican Experience. If you're passing through Central San Diego or have the late night munchies and wind up downtown, pop into Tacos El Cabrón, place an order, and sit outside to observe the chaotic city life that makes downtown all the more exciting. If you're into sports, they've got it on TVS on lock, and they even sell merch for their loyal customers.
Address: 532 4th Ave. San Diego 92101
Phone: (619) 501 – 7752
Hours: Sun – Thurs 11 a.m. – 12 a.m.
Fri – Sat 11 a.m. – 3 a.m.
Cafe Coyote
Café Coyote might be the best place to get a California burrito in San Diego, but only if you're a big fan of huge patios, vibrant Mexican decor, colorful umbrellas, and fresh tortillas. At Café Coyote, the Tortilla Ladies make tortillas by hand to accompany your meal, and classic Mexican food is prepared from regional recipes by Mexican chefs. Café Coyote provides guests with a festive atmosphere, traditional Mexican entertainment, and the option to dine at an intimate table setting, their outdoor courtyard or in a massive banquet room to accommodate any size party.
The good energy and ambiance of Café Coyote is one to be reckoned with, and after you are properly satiated from your Cali burrito or chimichangas and even better margaritas, you can open up your dessert stomach and dive into some Churros fried ice cream. They are located in Central San Diego in the Old town area, which you can casually stroll through to catch a full vibe of Mexican Cali fusion.
Address: 2461 San Diego Avenue, San Diego, CA 92110
Phone: (619) 291-4695
Hours: Mon: 9 a.m. – 9 p.m.
Tues – Thurs 9 a.m. – 9 p.m.
Fri: 9 a.m. – 9:30 p.m.
Sat: 8 a.m. – 9:30 p.m.
Sun: 8 a.m. – 9 p.m.
California Burritos in East County
California Burritos in East County are just as hot, huge, and satisfying as they are on the coast. Feast your eyes on a few of our favorites in the East County area.
Hilbertos Mexican Food
Near the Rancho San Diego Towne Center and Iron Oak Canyon Ranch is a one-of-a-kind local Mexican restaurant that's been around since 1994. This East County gem is convenient, quick, filling, and has a fair price tag for all their menu items. They have tons of burrito options, such as Adobada, Chile Colorado, Shrimp a la Diabla, and Chile Relleno. While not explicitly stated on the menu, you can order hash browns in your Carne Asada burrito to create a unique California-style burrito. If you plan to come on Monday or Tuesday, Hilbertos offers 20% off for their weekly "Family Nights." Big fan of Mexican comfort food? Get yourself on over to Hilbertos ASAP!
Address: 2648 Jamacha Rd Ste 170, El Cajon, CA 92019
Phone: (619) 660-8465
Hours: Mon – Sun 6 a.m. – 10 p.m.
Mi Taco Shop
Mi Taco Shop is known for their delicious tacos, but their Carne Asada, Pollo Asada, or Carnitas Fries are all winning options. For those who prefer minimal ingredients, their California burrito includes only the traditional Cali style ingredients–meat, cheese, fries and pico de gallo, and you'll only need a $10 bill to get it. This version of the California burrito in San Diego is bare bones, but still offers an incredible amount of flavor and texture for anyone who loves french fries and Mexican food–especially with all the salsa choices Mi Taco has to add a little bit of spice. Mi Taco Shop is just two blocks from El Cajon City Park in El Cajon, so if you'd like to pile out after devouring your daily dose of deliciousness, then you're not far from making your dreams come true.
Address: 220 E Madison Ave., El Cajon, CA 92020
Phone: (619) 938-4023
Hours: Mon – Sun 10 a.m. – 8 p.m.
Cotijas Taco Shop
At Cotijas, the California burrito is called the "Cali Surfing Burrito" as the large portions are intended to feed hungry surfers pre- or post-surf to help them maintain energy after or before a long paddle against the ocean's brute force. The Cali Surfing Burrito includes carne asada, shrimp, fries, pico de gallo, guacamole, cheese, and a creamy chipotle which really sets it apart from the rest of the Cali burritos out there. Fish beer battered burrito is a great alternative to the Cali in the case you want to switch it up or aren't feeling red meat. Cotijas uses the freshest ingredients in preparing their food to provide the best quality and taste, so don't sleep on this taco shop!
Address: 2451 Jamacha Road , El Cajon, CA 92019
Phone: (619) 741-0452
Hours: Mon – Sun 8 a.m. – 7:30 p.m.
Cetina's Taco Shop
Cetina's provides first-rate food and beverage service to their guests, and has crafted a carefully devised menu to appeal to all audiences. The San Diego staple California burrito at Cetina's is unique and specifically made for all the hungry athletic beach goers. This beast of a meal comes packed with meat and potatoes stuffed in a flour tortilla with cheese, salsa fresca, and guacamole. From the outside it doesn't look like much but as soon as you walk in you'll be greeted by their genuine staff and upon eating your first bite of your California burrito or carne asada fries–which are also off the chain–you'll understand exactly why people are raving about Cetina's. Come enjoy a hearty meal with a generous amount of food for an even better price, right next to 7/11 in Bostonia in El Cajon
Address: 719 E Bradley Ave.El Cajon, CA 92021
Phone: (619) 258-1024
Hours: Sun – Thurs 9 a.m. – 10 p.m.
Fri – Sat 9 a.m. – 1 a.m.
California Burritos in South Bay
South Bay residents, you already know where to get the delicious Mexican food because the border is just a hop skip and jump away. But if you're wanting something more local yet equally filling and delectable, peep this short list of Chula Vista Mexican joints where you can find noteworthy California burritos.
Lolita's Mexican Food
Lolita's is a modern Mexican eatery off Telegraph Canyon Road in Chula Vista, family-owned and operated since 1984. Their food is made from scratch daily, using an authentic California burrito recipe in San Diego and proprietary spice blends, only using truly fresh and locally sourced ingredients and hand-selected produce. Lolita's offers daily lunch specials from 11am-2pm with lots of food and a beverage for under $10. The sheer size of their California Burrito is out of this world, and their fresh salsas are great compliments to the flavors of their dishes. Some sources say that Lolita's might have been the first to popularize the Cali burrito, which they make with carne asada from black Angus beef, wrapped up with french fries, cheddar cheese, and sour cream.
Address: 413 Telegraph Canyon Rd. Chula Vista, CA 91910
Phone: (619) 585-0232
Hours: Mon – Sat 8 a.m. – 9 p.m.
Closed Sundays
Burros & Fries Telegraph
You know it's about to be a good California burrito when the restaurant specializes in fries. Burros & Fries is a quick and convenient Mexican sports bar that boasts tons of flat screen TVs featuring games with your favorite sports teams. This family-owned and operated eatery has been in business since 1974, originating in Tijuana and now under ownership of the son whose father started the biz.
What to order? You can't go wrong with the Shrimp and Cali burro with salsa fresca and house sauce and fries, but if you're feeling brekky then the Steak & egg breakfast burro with fries or hash browns is a necessity. Or you can stick with the classics and get the Cali burrito with steak or grilled chicken, fries, sour cream, cheese, and salsa fresca for under $10! The menu is frankly enormous, and you'll find more Cali style burritos here than most other Mexican restaurants in San Diego. You can find Burros & Fries near Paseo Del Rey Park in Terra Nova, inland of Chula Vista.
Address: 567 Telegraph Canyon Rd, Chula Vista, CA 91910
Phone: (619) 482-7696
Hours: Mon – Sun 7 a.m. – 11 p.m.
Kotija Taco Shop
Do you love delicious, fresh, and massive Mexican plates? Kotija's family run taco business features beans, rice, and salsa all made in house and you can taste the freshness in every dish. Their USDA black Angus beef California burrito is made with french fries, cheese, sour cream, avocado pulp, and pico de gallo, and you will be in awe of how large it is–all for under $15. Kotija's casual counter service taco shop may be small, but they have a lot to offer. Don't forget to try the horchata, or Jarritos Mexican soft drink which comes in several flavors, or the Jamaica sweet hibiscus water if you're feeling something lighter and more floral. You can find this cute gem in South Bay, San Diego, near Loma Verde Park in Chula Vista.
Address: 295 E Orange Ave, Chula Vista, CA 91911
Phone: (619) 426-3850
Hours: Mon – Sun 8 a.m. – 9 p.m
California Burritos FAQs
It comes as no surprise that San Diego is home to some of the best Mexican food in the country, and Mexican-American fusion restaurants are found across the map of California. The California burrito is among one of the happy creations that merged out of a cross between cultures, and believe it or not, the Cali burrito originates right here in San Diego. This carb-loaded beast of a burrito is uniquely local to SD but can be found in other areas of the U.S. sparsely, but is more prominent in San Francisco mission district.
What Is in a California Burrito?
California burritos are known for their size and abundance of flavors and textures. More often than not, California burritos will be around a foot long, due to the contents of the beast of a burrito. Typically, a California burrito has a combination of French Fries, Carne Asada or another protein of your choosing, guacamole, cheese and pico de gallo. All this and then some are wrapped into a massive flour tortilla, which is typically grilled. 

Of course, you will see variations of the Cali burrito depending on what restaurant you venture to, but generally California burritos use fries in replacement of rice and beans, though some places include all the fixings with fries, and rice and bean. You may also see hash browns or potatoes as an alternative to french fries, which are equally mouthwatering and immaculately textured.
What Does California Style Mean for a Burrito?
California style simply means adding french fries or a starchy potato to your burrito, typically in replacement of the beans and rice that normally come in burritos. 
What's the Difference Between a Burrito and a California Burrito?
While you are likely familiar with the contents of a burrito–beans, rice, cheese, pico de gallo or salsa, protein, and perhaps veggies, the main difference is the addition of fries and the omission of rice and beans. All other contents remain the same. 
Why Do They Call it a California Burrito?
If it isn't already obvious, the California Burrito earned its name because it is the perfect blend of Mexican-style ingredients with a bit of California flare–fries. Not only that, but the invention came to be in California, so why not name it after where it was created? Nothing speaks California like fries and a burger, but adding the ingredients of a burger to your burrito is just a bit too…extra.
Who Invented the California Burrito?
There is debate whether the California burrito was invented at one of Roberto's taco shops in the 80's, Lolita's Taco Shop a few decades back, or Tacos de Carlos in Orange County in 1979. Many suggest that the San Diego style California burrito was created at Roberto's Taco Shop–an extensive local chain that serves traditional Mexican recipes. Supposedly, in the 80s an unknown Berto's restaurant chain claimed to be the inventor of the California burrito in San diego, which includes carne asada meat, French fries, cheese, cilantro, pico de gallo, sour cream, onion, and guacamole. The recipe resembles carne asada fries, but in burrito form. It is difficult to determine the accuracy of the origin of the California burrito due to conflicting information from varied sources, so the truth may always remain a mystery.
The Last Word on California Burritos
Now that you've read an in-depth analysis of California burritos and where to find the best ones in San Diego, we assume your mouth is salivating, your belly is rumbling, and that you're more than ready to get your hands on the best California burrito in San Diego. So what are you waiting for? Take your pick of the litter and go devour a couple California burritos in our honor.
Once you've expended your energy consuming countless California Burritos and want to move on to more general Mexican delicacies, check out our hot list of the best Mexican food in San Diego. Oh, and if you're still eager for more things to eat and drink in San Diego but don't want to leave the decision to someone else, check out our food and wine tours in the area to get the full San Diego wining and dining experience.
About the author: We asked Courtney Pester to write this article because she's an expert on all things fun and lifestyle-oriented in San Diego. She's a San Diego based San Francisco bred millennial with a passion for design and self-expression.  She prides herself in her charcuterie board making skills and has a soft spot for animals. When she's not writing for LaJolla.com you can catch her playing tennis and enjoying the diversity of events and restaurants San Diego has to offer.