Best Testosterone Clinics in San Diego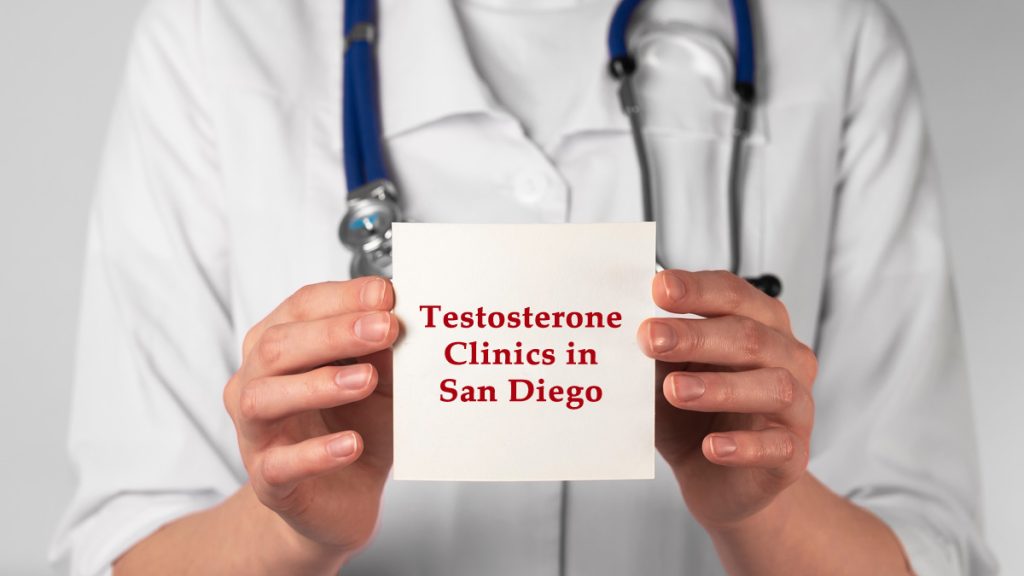 It's no secret that with aging comes dramatic shifts to our body, health, and mind. As we age, our hormone levels can be thrown out of whack, affecting our physical appearance, energy levels, mood, and ability to perform–both in the bedroom and in daily life. While women experiencing menopause may encounter adverse side effects related to hormone fluctuations, men may experience testosterone deficiencies and associated issues that can truly impact their quality of life. Fortunately, today's technology has made restoring one's vitality and hormone health accessible and possible.
Of course, age is just one of many factors why your hormone levels may fluctuate: stress, environmental conditions, and other contributors may be to blame. What's important is to understand what changes are happening inside of you and how to face them with ease and grace–before they escalate into more severe health issues.
Testosterone therapy can have dramatic effects on one's appearance, sex drive, health, and physiology. In conjunction with a healthy diet and established exercise regimen, one might begin to notice reduced body fat, decreased waist size, increased muscle mass, more frequent erections and ejaculations, and beyond. If you are experiencing low testosterone levels, it's crucial to head on over to a San Diego testosterone clinic and figure out what exactly is going on within and to your body.
Top-Rated Testosterone Replacement Therapy Clinics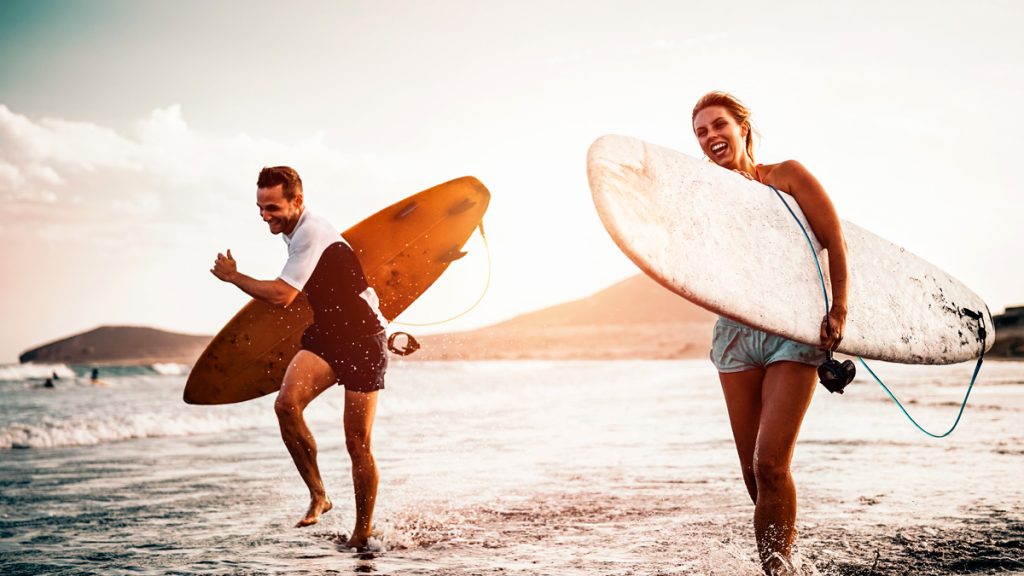 If you are over the age of 50 or your doctor believes you might be a good candidate for testosterone replacement therapy, then it's worth consulting with a professional who specializes in hormone health and aging. If you are experiencing abnormally low testosterone levels at a younger age due to genetics or lifestyle habits, you might be eligible for testosterone therapy–it's best to consult an endocrinologist to determine the root cause.
We've tailored a list of first-rate testosterone clinics in San Diego that can help you safely treat your testosterone troubles. Within a few weeks, you'll see significant shifts in your energy levels, confidence, sleep patterns, mental wakefulness, creativity, recovery time, and performance levels. Oh, and of course, your sex drive!
We might be biased, but we're pretty sure this list of testosterone replacement therapy San Diego clinics highlights the best of the best in the area..
La Jolla Testosterone Clinics
Let's begin our list of testosterone clinics in our favorite area of San Diego–La Jolla!
Optimal Health Medical Group
Optimal Health Medical Group offers everything from Testosterone Replacement, Growth Hormone Stimulation and Erectile Dysfunction Treatments, to Life Extension and Anti-Aging treatments. They are dedicated to providing health services that not only make you feel confident, and look great, but also perform optimally in every aspect of your life. Their testosterone replacement process can even be done in the comfort of your own home with weekly self-administered injections with specified doses. Medical professionals are readily available to answer any burning questions you might have, making the whole experience a walk in the park! Though they don't require weekly visits to the clinic, you can choose to have a professional administer the injections if you're uncomfortable doing them yourself.
Address: 7301 Girard Ave #301, La Jolla, CA 92037
Phone: (858) 454-1050
Hours: Mon – Fri 9 a.m. – 4 p.m.
Closed Saturdays & Sundays
Sarapy Clinic
Sarapy Clinic helps both men and women tackle health conditions related to hormone imbalance. They offer services for menopause and PCOS in women–Polycystic Ovarian Syndrome, as well as Low Testosterone, and cosmetic dermatology for anti-aging. This clinic is well-rounded with highly knowledgeable staff members there to assist you with the appropriate hormone treatment for your specific internal conditions. Sarapy's treatments directly treat symptoms of testosterone deficiency, including anxiety and depression, fatigue, irritability, hair loss and hair thinning, wrinkling, weight gain, weakening of bone and muscle tissue, and more. Say goodbye to Viagra and hello to a revitalized version of you!
Address: 850 Prospect St #2, La Jolla, CA 92037
Phone: (858) 731-7601
Hours: Mon – Fri 7 a.m. – 10 p.m.
Sat – Sun 8 a.m. – 10 p.m.
San Diego Clinic of Integrative Medicine
A bit up North from La Jolla Village, San Diego Clinic of Integrative Medicine offers Natural Hormone Replacement therapy, which aims to reverse aging. If an active libido, lean muscle mass, and deeper sleep is what you desire, look no further! This clinic implements Bioidentical Hormone Replacement to tackle everything from weak immune systems to abnormally long injury recovery time as well as hot flashes and symptoms of menopause. Those suffering from weak joints and chronic pain can take advantage of their Prolotherapy service, which strengthens joints and stimulates ligaments and tendons to proliferate and grow.
Address: 8950 Villa La Jolla Dr Suite B 112, La Jolla, CA 92037
Phone: (858) 333-5196
Hours: Mon – Fri 7 a.m. – 10 p.m.
Sat – Sun 8 a.m. – 10 p.m.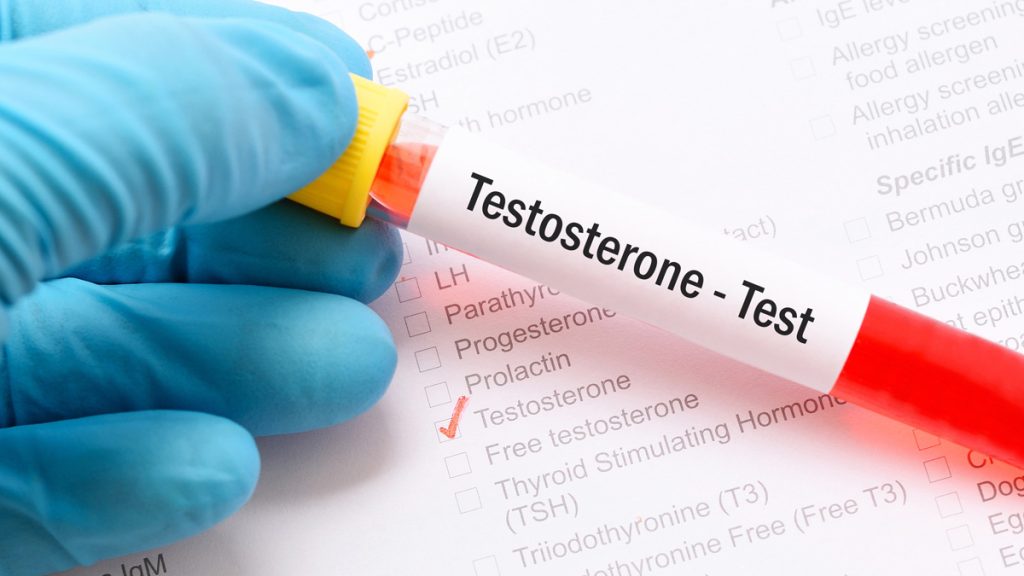 North County Coastal Testosterone Clinics
Live up in North County by the coast? Let's find you a San Diego testosterone clinic in your neck of the woods! If you are looking for an HRT doctor in Del Mar or free consultation to learn more before selecting a clinic we can help!
GameDay Men's Health – Carlsbad TRT Testosterone Replacement Therapy
GameDay Men's Health provides a streamlined process to get the treatment you need upon discovering whether you are testosterone-deficient. Simply pop in to discover your T-Levels, meet with a licensed provider to create a personalized testosterone program best suited for you based on your personal health needs and goals, and start your treatment, just like that! You'll likely start to notice shifts in your health and sex drive within the first month: balanced moods, sharper memory, increased libido, more functional immune system. GameDay offers several specials and services to give men the confidence they need to feel and look good and perform at optimum, including: hormone pellet therapy, vitamin wellness, microneedling, hair transplant and erectile dysfunction therapy, and Botox.
Address: 2753 Jefferson St Suite 204, Carlsbad, CA 92008
Phone: (858) 252-9202
Hours: Mon – Fri 8 a.m. – 5 p.m.
Closed Saturdays & Sundays
Ageless Men's Health
Who says self-care is just for women? Ageless Men's Health creates tailored programs to help you thrive and achieve your health and wellness goals, giving you the insider scoop on achieving superior skin, enhanced intimacy, a clearer mind, and a healthier body. They've led the nation in TRT for over a decade, with testosterone boosting methods to help you feel energized and keep you in the clear from avoiding long-term health risks, as well as immunity boosting shots that relieve sore muscles. Those suffering from weight gain can count on their simple weight loss solutions–such as natural Lipotropic injections–to help your liver metabolize fats quicker and shed those unwanted pounds. Like many other clinics, they offer a free evaluation.
Address: 3144 El Camino Real UNIT 106, Carlsbad, CA 92008
Phone: (760) 994-0479
Hours: Mon – Fri 8 a.m. – 6 p.m.
Closed Saturdays & Sundays
WePellet San Diego
Located near Rancho Santa Fe golf club and above San Elijo Lagoon Ecological Reserve in Encinitas is WePellet San Diego, which offers affordable monthly programs to help you address internal issues via a natural approach. Their services include Bioidentical Hormone Therapy, weight loss management, nutrition programs, and aesthetic procedures to give your strength, sleep, and sex life a makeover. Their individualized approach means a health plan designed for you and your only–one where you will receive accurate doses to optimize and maintain your hormones, even long after treatment ends. WePellet also offers Botox and facial fillers, iv hydration therapy, and SynchroCell Regenerative–services designed to get you looking and feeling like a million bucks. Book your free consultation today!
Address: 2210 Encinitas Blvd Suite N, Encinitas, CA 92024
Phone: (760) 704-8401
Hours: Mon – Fri 9 a.m. – 5 p.m.
Closed Saturdays & Sundays
North County Inland Testosterone Clinics
Testosterone therapy is already a quick and easy process, but let's make that trip to the doctor's even shorter and help you locate an establishment close to your pad. Here's a list of testosterone clinics that are nestled inland of North County.
Testosterone Therapy of San Diego
Testosterone Therapy of San Diego has mastered the art of delivering therapy designed to supplement the body when it isn't producing sufficient testosterone on its own. Their friendly and informative staff will educate you on everything you need to know in order to improve your health concerns, regulate sleep patterns, enhance your mood, amplify your skincare, and take back your confidence–in the bedroom and during your daily activities. Through their treatment plan you'll receive injections given in the gluteal or deltoid muscle every 7 days, though they are flexible depending on your schedule. In a short span of time you'll notice fast acting results and wonder why you didn't try T therapy sooner!
Address: 12630 Monte Vista Rd Suite 105, Poway, CA 92064
Phone: (858) 487-3742
Hours: Mon – Fri 8:30 a.m. – 5 p.m.
Closed Saturdays & Sundays
Hormone Pellet Doctor – Executive Medical
This clinic puts major emphasis on wellness and happiness, covering everything from age management, weight loss and body contouring, to hair growth restoration and skin care services. You can take a simple quiz to help get you on the road to overcoming your hormone imbalances, and get set up for Bioidentical Hormone Therapy in no time. Their secret weapon is to help you NOT "feel your age" via their unique low t therapy treatment–a simple pellet insertion into your skin that can take away hot flashes in women and help you get on top of your daily routine. Their methods can also help you tackle anxiety, depression, fatigue, and appetite control.
Address: 1537 Grand Ave Suite A, San Marcos, CA 92078
Phone: (760) 290-3552
Hours: Tues & Thurs 7 a.m. – 4 p.m.
Wed 8 a.m. – 4 p.m.
Fri 8 a.m. – 3 p.m.
Sat 8 a.m. – 2 p.m.
Closed Sundays & Mondays
GameDay Men's Health – Poway
Feel your best physically and control your health with GameDay Men's Health's life-changing testosterone rejuvenation program. They deliver some of the highest quality testosterone therapy San Diego has ever seen, with agreeable prices and exceptional service. Get back to the vibrant, spirited, and passionate you with an effective, short term treatment plan. GameDay is firm on their belief that they believe testosterone fluctuations should be adhered to appropriately–not with gels, creams, patches, which can be problematic for many reasons. Get paired with an expert and learn how you can fight aging, low energy, and lack of sexual drive today!
Address: 15706 Pomerado Rd Suite 206, Poway, CA 92064
Phone: (858) 321-3133
Hours: Mon – Fri 8 a.m. – 5 p.m.
Closed Saturdays & Sundays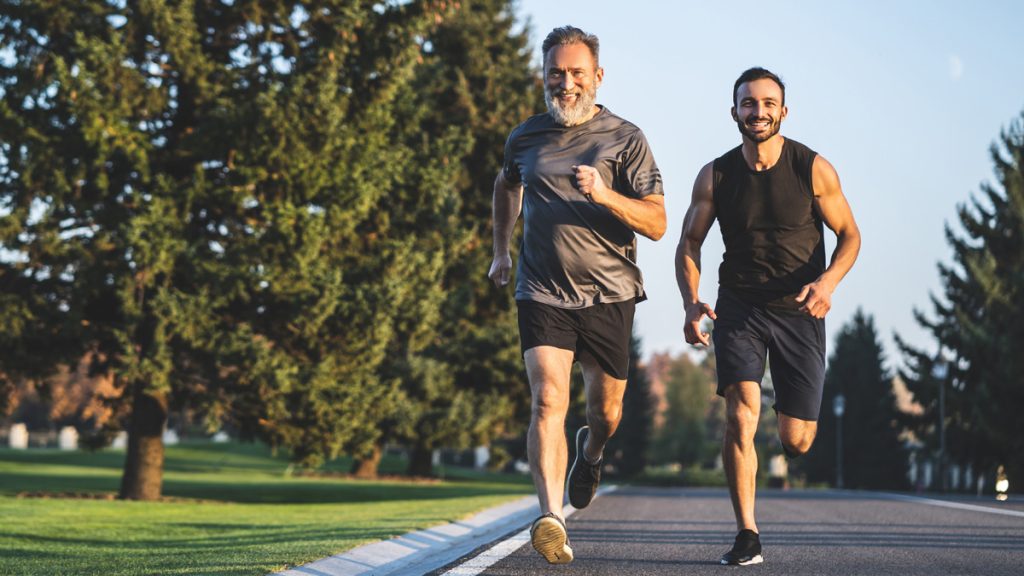 Central San Diego Testosterone Clinics
Central San Diego hosts quite a few clinics to help you conquer your low-t levels. Let's have a look at where the best clinics are, shall we?
Accelerate Health Clinics
Accelerate Health Clinics is a pristine, full-service anti-aging clinic that delivers fast results and hands-on guidance to help you restore your health and happiness in record time. After your free consultation, you'll undergo specialty lab testing and receive a personalized natural Bioidentical Hormone Replacement therapy treatment. Aside from Hormone Therapy, Accelerate Health Clinics offers regenerative medicine, nutrient injections, Botox and Xeomin treatment, and the option for remote treatment–perfect for those with busy schedules. You'll be in phenomenal shape under the wing of their top-notch medically supervised care, and they will continue to monitor your levels and provide appropriate treatment as changes arise.
Address: 9333 Genesee Ave suite 250, San Diego, CA 92121
Phone: (619) 810-7027
Hours: Mon – Fri 8 a.m. – 5p.m.
Closed Saturdays & Sundays
Renew Vitality Testosterone Clinic of San Diego
Renew Vitality is committed to helping you improve your testosterone levels to perform at your peak. Their wellness programs–which combine hormone therapy replacement with specific diet and exercise plans–are completely personalized to help address your individual health concerns. If you are ready to restore your physiology, alter your body composition, slow signs of aging, and avoid health complications, their beneficial treatments are engineered to deliver promising results. Another bonus of this clinic is their sexual health enhancement treatments such as premature ejaculation treatment and erectile dysfunction treatment such as Trimix injections for erectile dysfunction. Take their Low-T quiz online today to get started.
Address: 4060 Fourth Ave Ste 120, San Diego, CA 92103
Phone: (866) 926-3821
Hours: Mon – Fri 8 a.m. – 6 p.m.
Closed Saturdays & Sundays
Total T Clinic
Combat everything under the sun that stems from low testosterone levels. Gain back your muscle and lose that fat, enhance your mood, increase your strength and physical performance. Get your life back with Total T Clinic's natural approach, using Bioidentical Hormones to protect your health. Their staff commitment to helping you optimize your testosterone levels is palpable, offering some of the best TRT San Diego has seen. Total T Clinic also offers HGH therapy – Human Growth Hormone Therapy, an essential hormone to help men achieve and maintain their peak physical and mental health. Specialists can help you achieve the life you want, because your vitality matters.
Address: 5720 Oberlin Dr, San Diego, CA 92121
Phone: (858) 550-0900
Hours: Mon – Thurs 8:30 a.m. – 4 p.m.
Fri 8:30 a.m. – 1 p.m.
Closed Saturdays & Sundays
East County Testosterone Clinics
Let's not forget about all the San Diego testosterone clinics in East County!
HRT Clinic – Exosomes BHRT & Sermorelin Therapy
At HRT Clinic, you'll get matched with an expert who can guide you back to a vibrant life through improving your physical and mental wellbeing. You'll be able to choose from a variety of different methods for HGH to facilitate performance, anti-aging, and keep you at low risk of diseases. Their approach focuses on sustaining a youthful appearance using prescription testosterone to combat deficiency and men showing symptoms of Hypogonadism. The power is in your hands–select from injections, topicals, cheek or buccal patches above the upper teeth, oral testosterone, intranasal gel, or hormone pellets. HRT also features services involving Exosomes, used to treat orthopedic injuries and regulate body composition, body fluids, muscle and bone growth, as well as how quickly you metabolize sugar and fat.
Address: 9550 Cuyamaca St, Santee, CA 92071
Phone: (858) 410-0390
Hours: Open 24 hours, 7 days a week
NEWLIFE Weight Loss & Wellness
As their name states, NEWLIFE seeks to facilitate your journey to experiencing a new and improved lifestyle via weight management and weight loss programs, cosmetic procedures, and wellness products. If you are struggling with weight gain or loss of muscle mass–which can occur as a result of low testosterone levels–NEWLIFE offers tons of techniques, such as Lipotropic fat burner shots, to keep your weight under control. Keep an eye out for their new patient specials, as well as packages and bundles to help you save money on procedures and products, including wellness supplements and Botox.
Address: 558 N 2nd St, El Cajon, CA 9202
Phone: (619) 383-6283
Hours: Tues – Fri 9 a.m. – 1 p.m., 1:30 p.m. – 5:30 p.m.
Sat 8:30 a.m. – 2:30 p.m.
Closed Sundays & Mondays
South Bay Testosterone Clinics
Last but not least, let's look at the top San Diego testosterone clinic in South Bay.
Melinda Silva, MD Anti-Aging & Wellness
Say goodbye to a midlife crisis and hello to a program that will help you look and feel on top of the world! Melinda Silva offers therapy with Bioidentical Hormones, a reliable and effective alternative to synthetic hormones known to be linked to cancer and heart disease. This natural approach will help you increase stamina and endurance, rebuild and maintain muscle mass, and aid in rapid recovery from injury and soreness, while simultaneously eliminating brain fog and memory issues. A few doctor visits, and you'll be feeling stronger, more vivacious, and more in control of your social and sex life.
Address: 890 Eastlake Pkwy Ste 103, Chula Vista, CA 91914
Phone: (619) 761-1574
Hours: Mon – Thurs 8 a.m. – 5 p.m.
Fri 8 a.m. – 3 p.m.
Closed Saturdays & Sundays
Aging is a beautiful, natural part of life that we must all learn to adjust to in our own way. Our varying genetics, personal health conditions and predispositions, and lifestyles mean that each of us will undergo different health issues as we age, requiring specialized treatments–there's no one size fits all approach to combating it. Thankfully, there are tons of tailored treatments available to help you age gracefully, which can be found at any one of the San Diego Testosterone clinics mentioned on this list.
Licensed medical professionals at these testosterone treatment centers are dedicated to improving your quality of life, so you can operate at maximum potential. If you're interested in keeping your strength, vitality, and passion alive, run, don't walk, to one of these impressive clinics!
About the author: Courtney Pester is a San Diego based San Francisco bred millennial with a passion for design and self-expression. She prides herself in her charcuterie board making skills and has a soft spot for animals. When she's not pumping out articles you can catch her playing tennis and enjoying the diversity of events and restaurants San Diego has to offer.