Biotech Companies in San Diego, California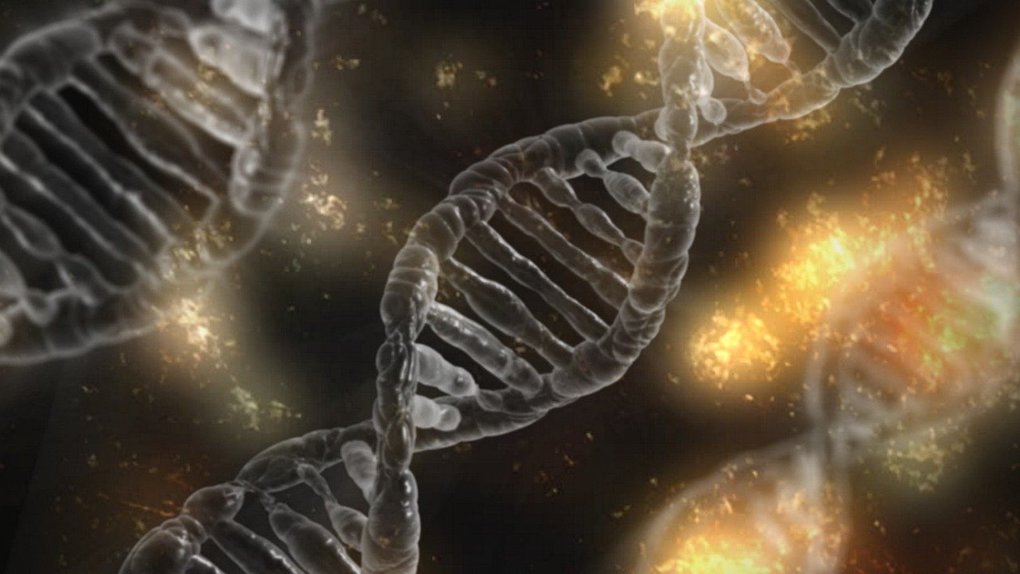 We all know that San Diego is famous as a tourism hotspot for its perfect weather, incredible food, and amazing beaches. Still, there's a little known secret behind what makes San Diego (a.k.a. America's Finest City) a success. 
No, it isn't just Balboa Park and its museums, SeaWorld, or the world-famous San Diego Zoo, though those are amazing places to visit. San Diego is also home to some of the most world-renowned biotech companies, leading the charge in the fight against cancer, chronic disease, and even the COVID pandemic.
What is a Biotech Company?
What is biotech? Well, biotech is an industry that uses live organisms (such as enzymes or bacteria) to manufacture medicines and drugs. To put it into perspective, think of it this way: Biotech companies develop life-saving treatments through living organisms, whereas pharmaceutical companies rely on chemical components. Biotech is also booming in California. From San Diego to Sorrento Valley, biotech is leading the way to revolutionary discoveries and breakthroughs.

How These Biotech Companies in San Diego Are Helping Us
Not only is San Diego a hub for hi-tech companies, it really shines as a home for biotech and pharmaceutical research and innovation. Between public institutions such as the University of California, San Diego (UCSD), and private businesses, biotech companies' impact on the local economy is unmistakable. As a major employer, the biotech industry provides tax funding toward infrastructure, commercial real estate leasing, and many employment opportunities. 
This article will discuss the top biotech companies in San Diego, what they do, and how they lead their particular industry niche. 
How Many Biotech Companies are in San Diego?
Did you know that there are over 3,100 biotech and pharmaceutical companies in California? Approximately 16% of those are located in San Diego. 
The big biotech companies in San Diego create over 2,800 different types of job opportunities in life sciences. If you think that's impressive, these statistics don't even include the total number of start-ups and venture capital-funded opportunities. 
The massive growth of the life science industry in San Diego also provides all kinds of local business opportunities. Because of the high volume of biotech companies in the area, there is a secondary market for San Diego lab equipment that other research institutions may want and need. 
Most of the top biotech companies in San Diego make their headquarters near La Jolla and its surrounding areas. Below, we will discuss 10 of the best in all of America's Finest City.  
Salk Institute
What is the Salk Institute Known for?
They helped stop the spread of polio. Also, you have to see the campus architecture for yourself.
The Salk Institute is recognized as one of the jewels in San Diego. It is world-renowned for its work in cancer research, aging, immune system biology, and molecular biology. Established in 1963 by Dr. Jonas Salk, the institute landed on the map because it developed the first safe and effective polio treatment. 
What makes the Salk Institute unique (in addition to the array of specialized studies that take place) is that it's actually a place you'd want to visit. Dr. Salk brought in Louis Kahn, an East-Coast architect whose work is described as monolithic and monumental, to "create a facility worthy of a visit by Picasso." The campus structure is so unique that you really need to schedule a Salk institute tour to appreciate its magnificence. 
Between world-class research and incredible building designs, the Salk Institute stands tall as one of the best biotech companies to work for in San Diego. (And here's the photo credit for the above image of it.)
Pfizer
What is Pfizer known for?
They were the first to market with a COVID-19 vaccine.
As a global powerhouse in research and innovation, Pfizer was the first to get approval for a COVID-19 vaccination. What sets Pfizer apart from many of the other biotech companies in San Diego is that in addition to being a world-class research firm, they have a philosophy of impacting people's health on a global scale while minimizing any environmental impact along the way. 
As one of the big biotech companies in San Diego, Pfizer spent the better part of 2020 successfully researching and designing the COVID-19 vaccine. They also spent over $160 billion in various research institutions to expand global research in cancer, immune-deficiency diseases, and rare genetic diseases. 
Illumina
What is Illumina known for?
Ground-breaking work in sustainable agriculture.
Speaking of global leaders, Illumina is one of the top biotech companies in San Diego because it focuses its research on genetic sequencing solutions. This research has led to several breakthroughs in oncology, microbiology, reproductive health, and more. 
One area that sets Illumina apart from other biotech companies in San Diego is its focus on agrigenomics, which is the leading field of research toward creating more sustainable agriculture. Illumina is a biotech company that focuses on sustainable solutions, providing better access to health solutions, and driving humanitarian relief.
Human Longevity
What is Human Longevity known for?
DNA research and focus on aging.
This biotech company's mission is found squarely in its name, Human Longevity. Founded in 2013 to create a seamless fusion between science and data, they lead the crossover between genomic science and access to data-driven health intelligence. 
In other words, Human Longevity makes it easier to diagnose and analyze science with other data that helps a doctor work to prolong the lives of their patients. Using technologies such as machine learning, they hope to learn how to fight diseases associated with aging.
Quidel
What is Quidel known for?
Disease testing, including COVID-19 testing.
Headquartered in the University City area of San Diego, Quidel focuses on creating diagnostic technologies to help healthcare providers identify and provide solutions to manage infectious or chronic diseases. 
With a suite of diagnostic tools to assist medical personnel in assessing and treating respiratory disease, women's health, immune deficiencies, and cancers, Quidel has offices in multiple countries, making it one of the best biotech companies to work for in San Diego. 
Dexcom
What is Dexcom known for?
Glucose monitoring kits for patients with diabetes.
If you've been watching any television lately, you've probably seen an ad for Dexcom, the leader in glucose monitoring kits to manage the effects of diabetes. Dexcom's devices remove the need for traditional painful fingertip testing. 
The sensor is user-friendly and able to monitor glucose in the blood at a rate of once every five minutes. Enabling the user to track blood sugars a dozen times an hour gives people with diabetes real-time data to quickly manage their glucose before a precipitous drop or rise occurs. 
As part of its philosophy on managing diabetes, Dexcom educates their users through its Dexcom Warriors program, an interactive community that highlights people's accomplishments and achievements in managing their diabetes. 
Biotix
What is Biotix known for?
Creating world-class laboratory equipment.
While some of San Diego's biotech companies are leaders in research, others like Biotix ensure the research's integrity by the types of products they provide. Founded in 2005 as a manufacturer for lab solutions from pipettes, tips, tubes, and more, Biotix is also a provider of crucial supplies for researchers and recently pivoted to make timely donations of essential PPE for local healthcare workers as well. 
Their focus is to help scientists and researchers maintain their samples' purity to guarantee more accurate test results, whether with manual or automation tools fundamental in critical research and in-house molecular testing.
Nuvasive
What is Nuvasive known for?
Technologies to help with spine surgery.
Speaking of being a leader in assisting some of the top biotech companies in San Diego, Nuvasive works behind the scenes to handle the technology and data necessary for the research to succeed. 
Primarily a technology-focused company, Nuvasive develops products for doctors and patients to achieve successful spinal surgeries. Of all the biotech companies in San Diego County, Nuvasive has a suite of software and hardware solutions that transforms pre-and-post surgical procedures in the hopes of making noninvasive solutions a primary option for treatment. 
The options that are available from Nuvasive range from orthopedic solutions and spinal alignment software. These innovations strive for a reduction of invasive surgical procedures. 
Thermo Fisher Scientific 
What is Thermo Fisher Scientific known for?
An enormous span of research, including work in COVID-19 testing.
Thermo Fisher Scientific strives to enable its customers to make the world a safer, healthier place by providing a wide variety of testing resources for life sciences, diagnostics, laboratory diagnosis, and analysis instruments.
Recently Thermo Fisher Scientific ramped up its production and resources toward accelerating quick lab resources for COVID testing, making them a global inspiration in the fight in pandemic response. 
EAG Laboratories
What is EAG Laboratories known for?
World-class testing services, including COVID-19 testing.
As a forbearer of the fusion between science and technology, EAG laboratories have established themselves as one of the best biotech companies in San Diego and the world. As part of Eurofins Scientific, EAG labs offer various analytic products, services, and intellectual property protections. 
Focusing on life sciences and engineering technologies, the EAG labs suite of products offers customers quality assurance and product control, product innovation and troubleshooting, and manufacturing and logistical assistance. The researchers at EAG labs pair with other biotech industry leaders to provide support, product iteration, and protect intellectual property rights.
Wrapping it Up
Let's face it: It's kind of awesome to have these biotech companies in San Diego because they have such a positive impact both locally and globally. Locally, they're a significant economic engine for revenue and employment. And globally, they're helping to build a safer, more sustainable world.
Having these institutions located so close together opens up the possibility of collaboration and integration in scientific research that saves lives. From product development to testing and logistical support, these biotech companies in San Diego are helping drive the local economies while leading the world in research and life science support. 
From solving polio to being first to market with the COVID vaccine, San Diego biotech companies are leaders in making a safer, more sustainable world.