17 Top Tech Companies in San Diego To Start Your Career With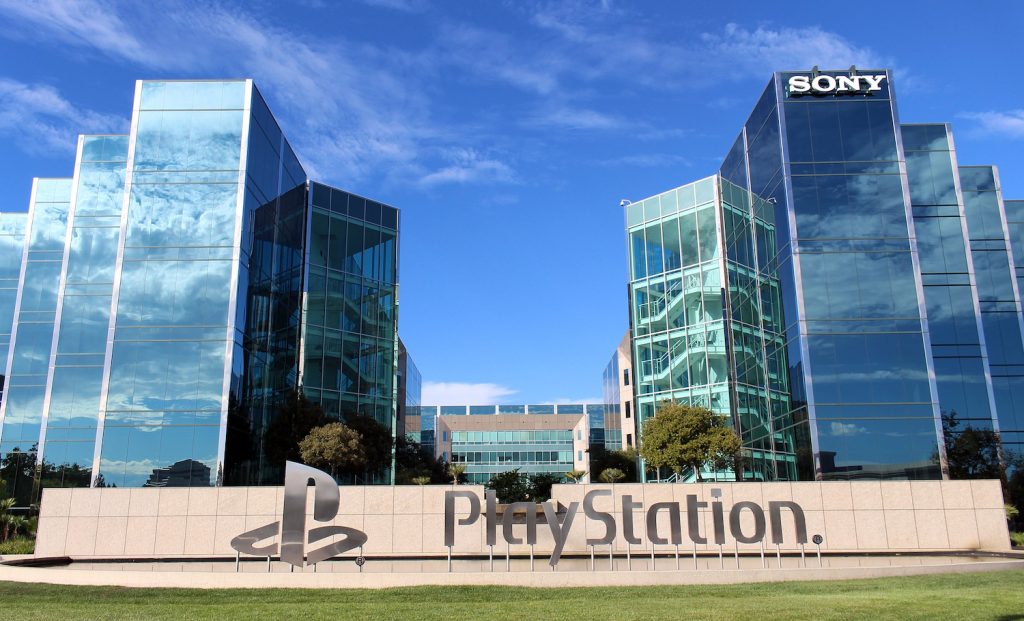 For decades, California has been leading the country as a hotspot for technology—and the careers they offer. But if you think you need to focus on Silicon Valley to build your tech career, think again. Setting your sights on the sunnier side of the industry in San Diego can provide you with endless connections with nature, a more affordable cost of living, and plenty of cultural activities that cater to all walks of life. And now, while companies are moving back into offices in California – this is your perfect opportunity to start your new career.
When researching tech companies in San Diego, you'll discover numerous nationally- and globally-recognized brands across all sectors—including healthcare, finance, gaming, telecommunications, energy, robotics, as well as cybersecurity and vCISO services. From startups to established enterprises, here are a few of the best San Diego technology companies to consider for professional growth.
Top Tech Companies in San Diego
Making the decision to work in tech in San Diego is easy. Figuring out where you want to work, however, isn't always as simple. With plenty of employers to choose from, it's important to carefully compare your options and focus on those that offer the potential for growth, stability, attractive benefits, and a work/life balance.
To give you a better idea of where you might want to work, review this list of the best tech companies in San Diego and the communities where they are based.
La Jolla Tech Companies
In recent years, La Jolla has been recognized as a tech hub within San Diego. Forward-thinking real estate developments—such as La Jolla Center and La Jolla Gateway—offer modernized business resources for employers and enhanced accessibility for professionals. Mix in the appeal of the beautiful coastline and it's clear why tech is taking over La Jolla.
Altium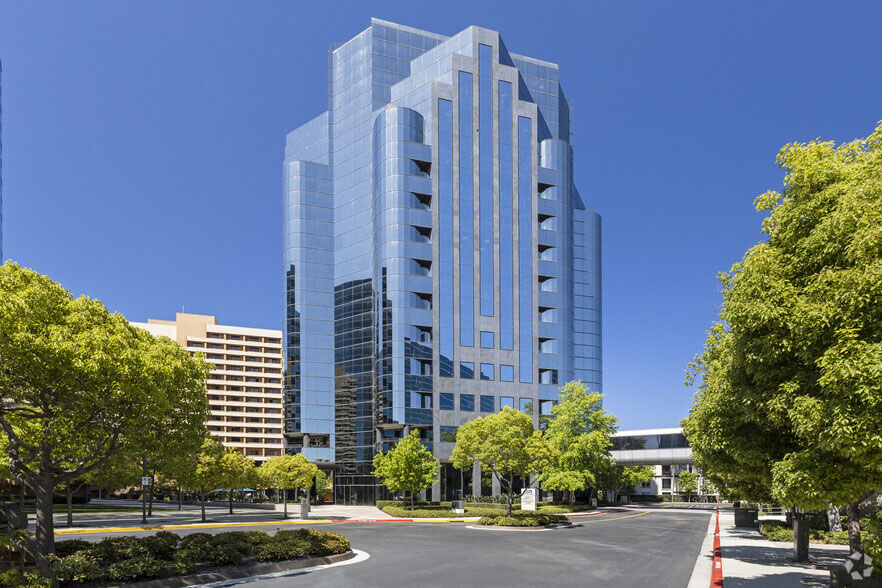 For more than 30 years, Altium has gained recognition as a premier software company that specializes in programs for printed circuit board design. Employees at Altium get to enjoy the comfort of stability in a transparent and adaptable work environment. The company also boasts a 4.2-star rating on Glassdoor with employees citing it as a great place to hone skills.
Address: 4225 Executive Square Level 7, La Jolla, CA 92037
Phone: (800) 544-4186
Hours: Mon – Fri 8 a.m. – 5 p.m.
Closed Saturdays and Sundays
Miro Technologies
As more and more industries embrace remote work possibilities, Miro Technologies' unique collaborative whiteboard platform makes it easier for professionals to work together and maximize productivity. With a product focused on improving the workplace, it's easy to understand why Miro Technologies is also a great place to work. Glassdoor reviewers cite the company's growth opportunities and overall culture as reasons to consider Miro for employment.
Address: 4250 Executive Square, La Jolla, CA 92037
Phone: (858) 677-2100
Hours: Offices Temporarily Closed
North County Coastal Tech Companies
Bringing forth a relaxed, beachy, and artistic culture, North County Coastal creates an impeccable balance for the invigoratingly modern qualities of its tech companies. If you relocate with a family to work in a North County hotspot—such as Oceanside or Carlsbad—you can also rest assured that your loved ones will benefit from great schools and relatively affordable housing options.
Seismic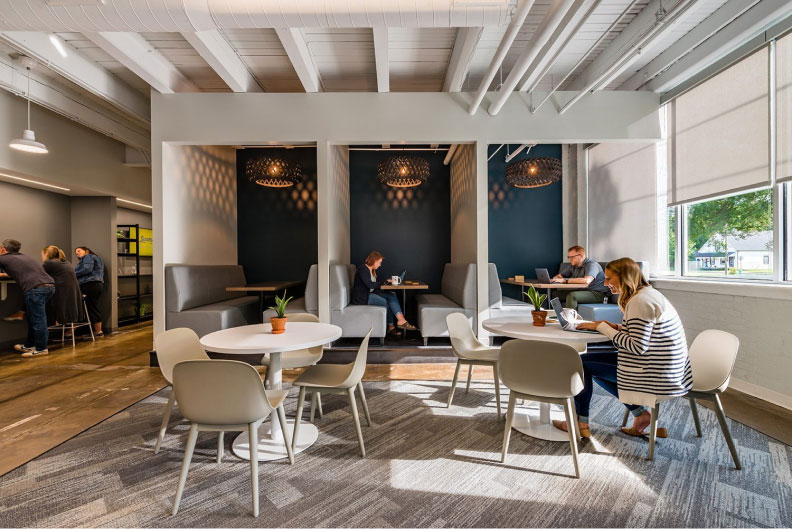 Seismic has made its mark with the introduction of its Enablement Cloud—a highly adaptable and seamless platform that meets numerous demands of customer-facing teams. While the brand is newer than others in the cloud space, Glassdoor users say Seismic's positive outlook and compensation earn the company a high rating for employees.
Address: 12390 El Camino Real, San Diego, CA 92130
Phone: (855) 466-8748
Hours: Mon – Fri 8 a.m. – 5 p.m.
Closed Saturdays and Sundays
North County Inland Tech Companies
North County Inland is often celebrated as a tranquil SoCal getaway, especially for weekends at wineries. But the region has also been growing steadily, offering great suburban stability for families and exciting employment opportunities in various tech clusters—including gaming, biotech, telecommunications, IT services, and defense. As a result, North County Inland is home to many of the best technology companies in San Diego.
Audatex US
Audatex US is the enterprise behind Solera—a SaaS solution for automotive fleet management, particularly in the claims space. In regards to company culture, VP Sarah Blair states, "Building a business is like raising a family." This sentiment comes from the Audatex commitment to support its employees on all levels to ensure they maintain a solid work-life balance, encounter exciting opportunities for career growth, and receive competitive benefits.
Address: 15030 Avenue of Science, San Diego, CA 92128
Phone: (858) 946-1900
Hours: Not Available
PlayStation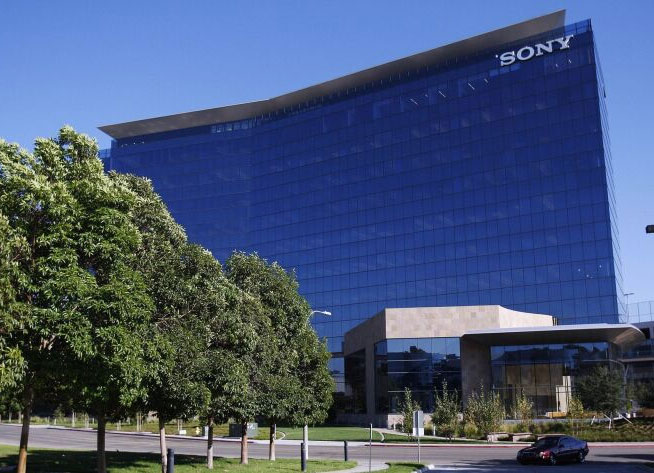 Since the mid-90s, Sony's PlayStation has remained a leader in home gaming with an impressive line of consoles that have improved significantly with every release. From its next-level hardware to its quick adaptation of new capabilities (such as VR), PlayStation's greatest achievements can all be linked to its ever-growing team of exceptional professionals. While taking part in this innovation is a top reason to work at PlayStation, prospective employees can also look forward to the company's worker flexibility, robust benefits, and diversity.
Address: 16535 Via Esprillo Ste. 7, San Diego, CA 92127
Phone: (212) 833-4194
Hours: Mon – Fri 9 a.m. – 5 p.m.
Closed Saturdays and Sundays
HP Inc.
As a company that has cemented itself in most corners of commercial tech, HP, Inc. is definitely an employer that offers endless opportunities. Whether working with computer hardware development or business IT services, HP employees are empowered by the brilliance of their colleagues and the ability to reinvent solutions to better the world.
Address: 16399 W. Bernardo Dr., San Diego, CA 92127
Phone: (858) 655-4100
Hours: Not Available
Teradata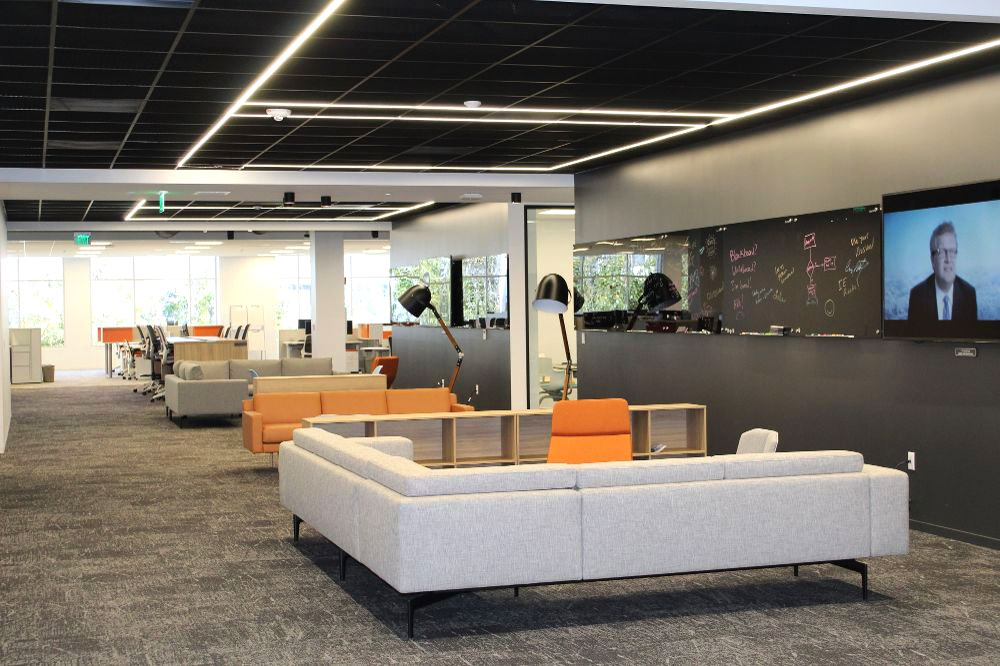 Teradata is on the mission to "transform how businesses work and people live through the power of data" with its flexible, multi-platform data and analytics platform. This challenging, yet rewarding focus has enabled employees to work on exciting projects with many major brands—including Verizon, American Airlines, and Unilever. Besides enjoying the opportunity to serve many industries, professionals at Teradata get to thrive at an enterprise that was named one of the World's Most Ethical Companies by Ethisphere in 2020.
Address: 17095 Via Del Campo, San Diego, CA 92127
Phone: (858) 485-4000
Hours: Mon – Fri 7 a.m. – 5 p.m.
Closed Saturdays and Sundays
Central San Diego Tech Companies
Most tech companies in San Diego are found in the central region—for many great reasons. The expansive coastline and heavy US Navy presence, for instance, make Central San Diego a natural fit for the emerging blue tech sector. And job seekers will find that Sorrento Valley is a bustling hub for biotech companies in San Diego. The pool of high-skilled workers from downtown, as well as graduates from UCSD, also make the region a great place for tech startups in San Diego to find reliable new hires.
Qualcomm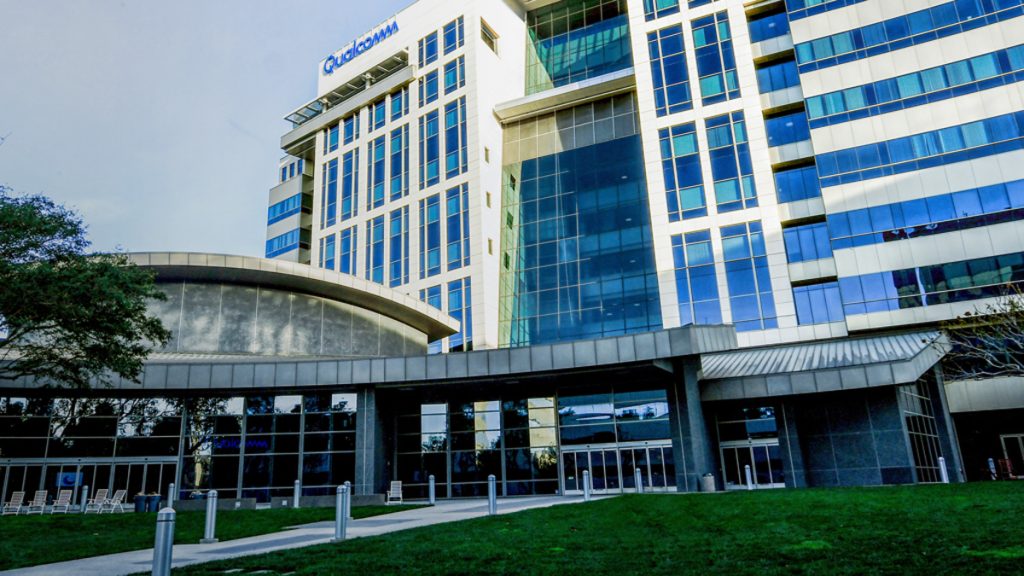 Headquartered in Sorrento Valley, Qualcomm is known for its semiconductor and wireless technology solutions. The company offers a highly collaborative environment and is recognized for having strong values, management, and growth opportunities. These benefits and a fair approach to compensation made Qualcomm a "Best Place to Work" in 2022 according to Glassdoor.
Address: 5775 Morehouse Dr., San Diego, CA 92121
Phone: (858) 587-1121
Hours: Mon – Fri 4 a.m. – 6 p.m.
Closed Saturdays and Sundays
Zovio
Tomorrow's professionals at top tech companies in San Diego will likely have gotten their start thanks to solutions from Zovio. In addition to providing an array of customizable educational tech solutions to universities, Zovio offers a wide range of tech-focused training programs through Fullstack Academy—all of which are designed to help new and existing professionals develop robust skill sets.
For employees, Zovio offers great compensation and benefits, including next-level support for career and educational development. It's a rare match for those who want to work and continue advancing their knowledge without having to shy away from their employer.
Address: 10180 Telesis Ct. #400, San Diego, CA 92121
Phone: (866) 475-0317
Hours: Mon – Fri 8 a.m. – 5 p.m.
Closed Saturdays and Sundays
Mapp Digital
When people talk about promising software companies in San Diego, Mapp Digital is sure to come up in the discussion. Based in La Jolla Village, Mapp Digital develops a unique customer experience platform that provides data-driven insights to help companies enhance their brands and create actionable strategies to connect with consumers. Employees are motivated by the smooth product and the company's fast growth—and the prosperous opportunities that come with it.
Address: 3655 Nobel Dr. #500, San Diego, CA 92122
Phone: (619) 342-4340
Hours: Mon – Fri 8 a.m. – 5 p.m.
Closed Saturdays and Sundays
Inseego
Certified as a "Great Place to Work" by Fortune in 2021, Inseego is a major attractor to professionals working in the IoT space. The company operates a variety of high-powered applications for SD WAN failover management, corporate 5G Wi-Fi, mobile broadband, fleet management, and asset tracking—all of which are designed to eliminate unscheduled downtime for businesses using their cloud-based solutions. Besides working with cutting-edge services, Inseego employees approve of the company's approach to management, diversity and inclusion, compensation, and career opportunities.
Address: 9710 Scranton Rd., San Diego, CA 92121
Phone: (858) 812-3400
Hours: Mon – Fri 8 a.m. – 5 p.m.
Closed Saturdays and Sundays
ecoATM
San Diego serves as the headquarters for ecoATM—a unique tech company that makes personal device use more sustainable. Their main product is a consumer-facing kiosk that allows people to trade in their phones for cash so that the devices can be resold or recycled. Prospective employees are drawn to the company as a way to participate in the emerging sector of "recommerce" while getting to work in a fun, encouraging, and balanced environment.
Address: 10121 Barnes Canyon Rd, San Diego, CA 92121
Phone: (858) 255-4111
Hours: Mon – Sat 5 a.m. – 9 p.m.
Sun: 6 a.m. – 9 p.m.
ClickUp
Founded as a tech startup in San Diego in 2017, ClickUp has quickly scaled to become a leader in SaaS. Their unified platform allows businesses to seamlessly operate product management, collaborative documents, whiteboards, and more to streamline productivity. Being a newer company, ClickUp offers a lot of exciting challenges for professionals while still providing attractive work/life balance and competitive compensation.
Address: 350 Tenth Ave. Suite 500, San Diego, CA 92120
Phone: (888) 625-4258
Hours: Mon – Sun 12 a.m. – 11:59 p.m.
PGI
When companies need to scale, they rely on the sourcing and supply chain solutions delivered by PGI. Serving companies in many industries—including manufacturing, beauty, medical devices, and biotech—PGI gives employees countless opportunities to flex their skills and imagination.
Address: 9630 Ridgehaven Court, San Diego, CA 92123
Phone: (858) 560-8213
Hours: Not Available
Intuit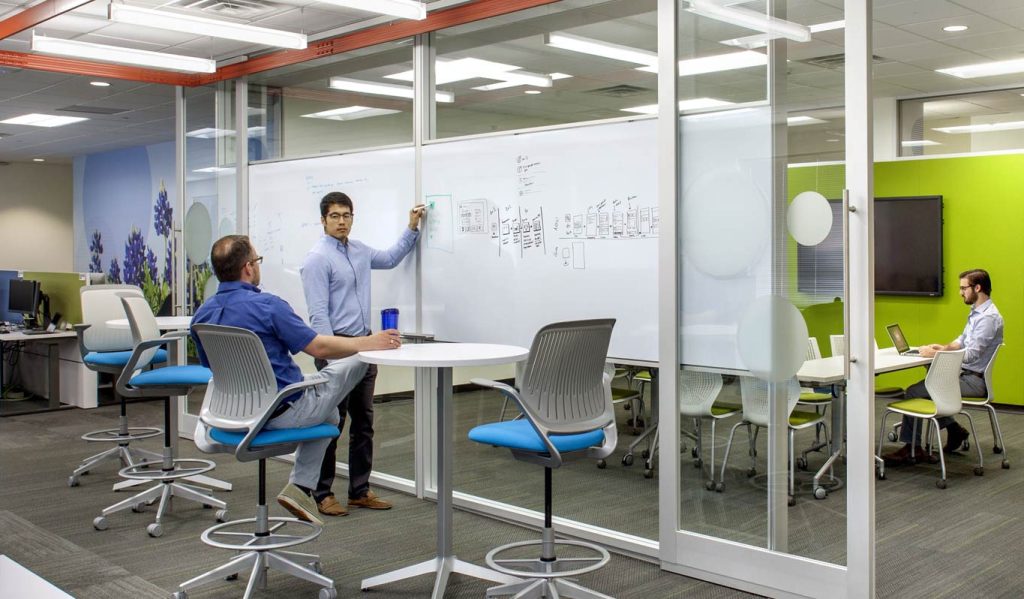 Many Americans know the Intuit brand for its easy-to-use TurboTax software but the company is also behind many other well-known solutions—including QuickBooks, MailChimp, Mint, and Credit Karma. Ranking as a Glassdoor "Best Place to Work" for many years, Intuit offers many perks that job seekers want. In particular, professionals love the company's commitment to helping employees learn and develop new tech skills.
Address: 7535 Torrey Santa Fe Rd., San Diego, CA 92129
Phone: (650) 944-6000
Hours: Mon – Fri 8 a.m. – 5 p.m.
Closed Saturdays and Sundays
Tapestry Solutions, a Boeing Company
Surrounded by San Diego's strong military presence, Tapestry Solutions is a perfect fit within the community. This Boeing company develops specialized software for defense and government contractors that provide solutions in logistics operations, field support, mission command training, and mission planning. As a result, it's a top attractor to local former service members who want to apply their expertise to tech—all while enjoying a wide suite of employment benefits.
Address: 6910 Carroll Rd., San Diego, CA 92121
Phone: (858) 634-5448
Hours: Mon – Fri 7:30 a.m. – 5 p.m.
Closed Saturdays and Sundays
Texas Instruments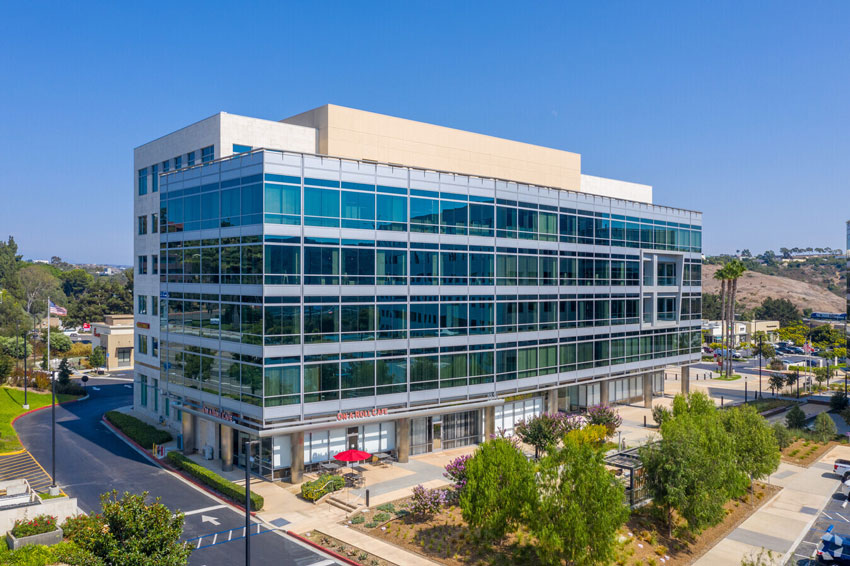 Take a deeper look at any type of electronic device and there's a good chance it uses components from Texas Instruments—a leading provider of semiconductors and integrated circuits. Tech professionals with an engineering focus will love the forward-thinking projects that Texas Instruments is known for, all while supporting the company's mission of making the world safer, greener, and smarter. It's also a great place for emerging workers, as TI has a strong commitment to developing entry-level employees, providing equitable pay, and honoring diversity.
Address: 9276 Scranton Rd., San Diego, CA 92121
Phone: (858) 278-9600
Hours: Mon – Fri 9 a.m. – 5 p.m.
Closed Saturdays and Sundays
Conclusion
There's never been a better time to seek a new career with San Diego tech companies, as many offer exciting projects and employment benefits that are hard to find elsewhere. Browsing the career listings with companies that attract your interest is a great way to get familiar with available opportunities. But don't stop your search there. To find the right job, consider attending one of San Diego's hiring events or enrolling with recruitment services that help every type of worker from recent graduates to seasoned experts. 
Note: The top photo in this article of the Sony / PlayStation offices in San Diego is courtesy of Wikipedia.