Book Stores in San Diego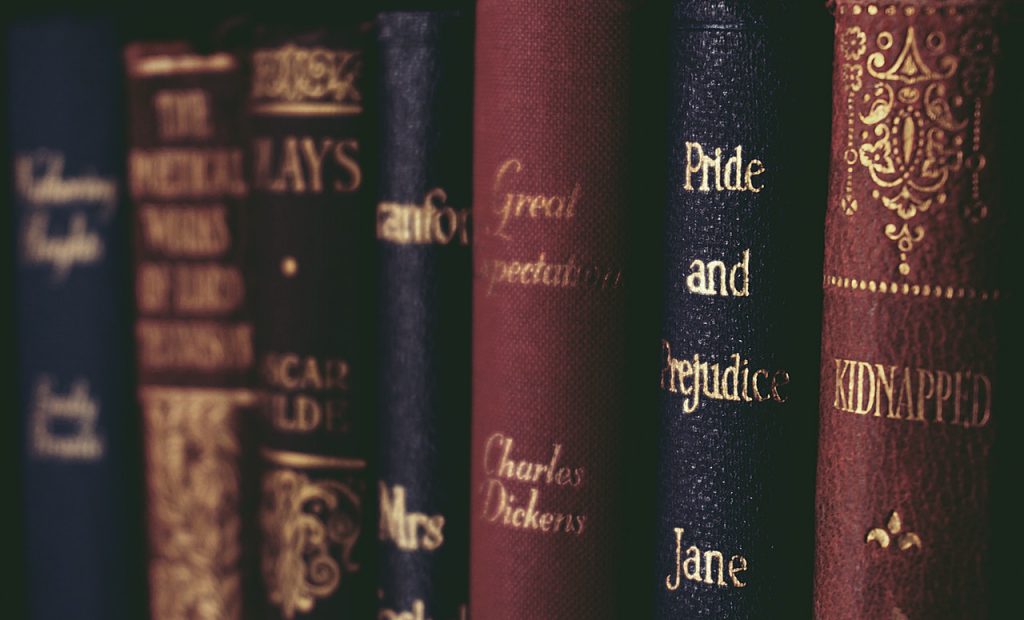 San Diego has no shortage of great businesses, retail stores, and boutique shops. Most people might not think of books when they think about this sun-soaked city, but as it turns out there are plenty of amazing bookstores where you can find copies of new, used, and rare books. Whether you want to buy the latest novel by a famous author, an old book of poetry, or the perfect book to get your child interested in reading – there are plenty of bookstores in San Diego to browse and find copies of your favorites and books you've never discovered. 
The Best Bookstores in San Diego, CA
San Diego bookstores range from your basic commercial establishment to boutique used stores where you can find rare first editions. With the ability to find the best bookstores in San Diego, you'll be amazed by the options to find just what you've been looking for or something you never knew you needed. The independent bookstores in San Diego will blow you away. Look below to find some of the best options to purchase books around San Diego.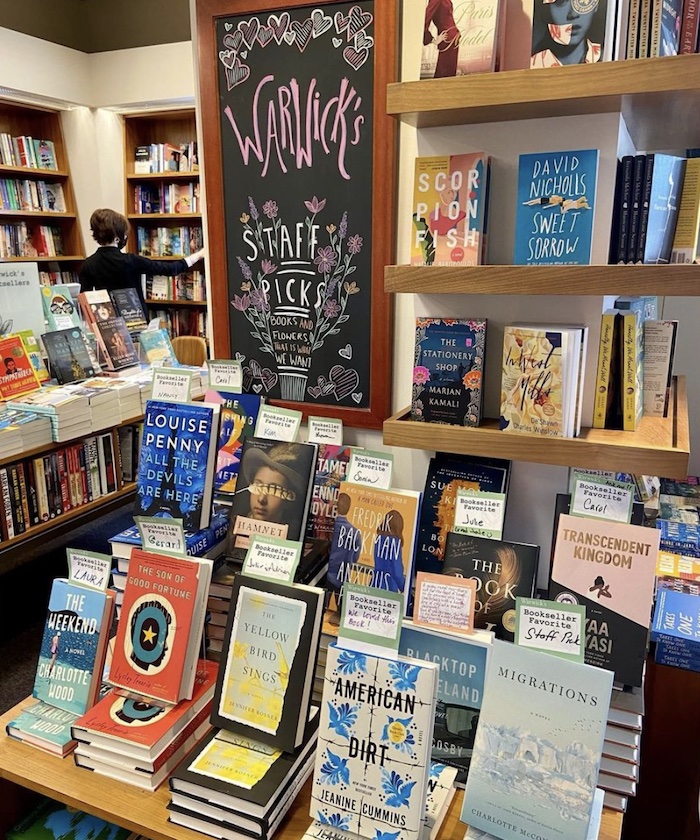 Warwick's
Warwick's (7812 Girard Ave), for example, is an iconic shop and one of the best bookstores in San Diego. Located in La Jolla, the store has a wide variety of books, stationary, journals, pens, and other items. It has the title as the country's oldest family-owned and operated bookstore. If you want to find a wide selection of books without going to a corporate shop, look no further than Warwick's. You won't be disappointed by the selection or the atmosphere.
The Book Catapult
Another great option for one of the best independent bookstores in San Diego is The Book Catapult (3010-B Juniper St.). With an amazing selection and a laid-back vibe, this store in the neighborhood of South Park is a great option. They specialize in contemporary fiction, but pride themselves on the ability to provide books that you didn't know you wanted. The Book Catapult has 5,000 books in the small store, accompanied by clothing, accessories, and folk art.
Barnes & Noble
There are ten Barnes & Noble locations in San Diego. If you've been to one of their retail stores you probably know what you'll find in a San Diego branch, but it is an option for when you need to find something specific they keep in stock. Not only does the highly corporate bookshop have a wide selection of books available, there is typically a café serving Starbucks inside. If you type in "bookstore near me," Barnes & Noble will probably be the first to pop up.
Bay Books
Located in Coronado, Bay Books (1007 Orange Ave.) has an inventory that includes titles from local writers, travel books, and a variety of other items. You can get a cappuccino at the Bay Books café while you browse through the selection of fiction, non-fiction, and poetry. It offers a great environment for browsing for exactly what you want. In addition to the location in Coronado, Bay Books is also inside the San Diego airport.
The Mysterious Galaxy
The Mysterious Galaxy (3555 Rosecrans St. Suite 107) is a store in San Diego that stocks genre fiction like mystery, fantasy, horror, and sci-fi. Not only does the store have niche books for lovers of genre fiction, they host book signings and readings by various local and out-of-town authors. With thousands of genre fiction installments, this bookstore is perfect for anyone who is looking for the next book in a series or wants to dive into the worlds of specific genres.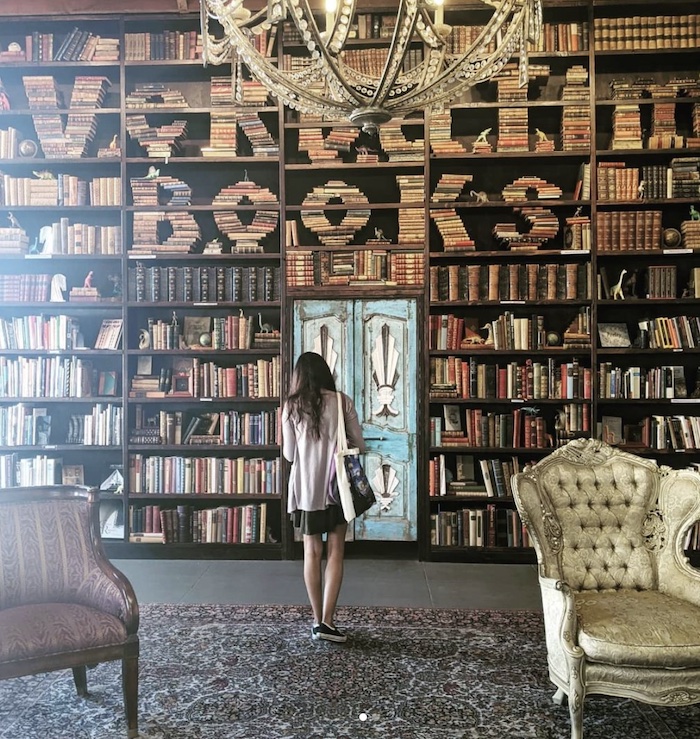 The Best San Diego Used Bookstores – Verbatim Books
San Diego used bookstores vary, but all of them provide great options for rare and old copies of your favorite titles. Verbatim Books (3793 30th St.) in North Park offers a highly curated selection of rare and used books. They also have a selection of zines as well as work from local authors and writers. The space is adorned with art and the atmosphere is eclectic. Verbatim has a huge selection. Take a dive into their inventory and you will find something you absolutely love.
The Best San Diego Used Bookstores – La Playa Books
La Playa Books (1026 Rosecrans St.) is located in Point Loma. There are thousands of used and out-of-print copies in the shop. Not only will you be able to find a specific book you're looking for, you will stumble upon titles you never knew about. An integral part of the community, La Playa has been around since 1886 and continues to thrive.
The Best Independent Bookstores in San Diego
San Diego has a decent amount of independent bookstores where you can support local owners and book lovers. Verbatim Books is an independent bookstore in North Park that provides high-quality options. Mysterious Galaxy Bookstore in Point Loma is another independent bookstore in San Diego that goes above and beyond to satisfy the needs of their customers.
Both of these shops curate their selections for their patrons, creating vibrant communities around specific lanes of books. Another independent bookstore in San Diego is Bluestocking Books (3817 Fifth Ave.) in Hillcrest. This retailer stocks a broad range of books for kids and adults. Their inventory consists of fiction and non-fiction as well as graphic novels, humor, self-help, and more.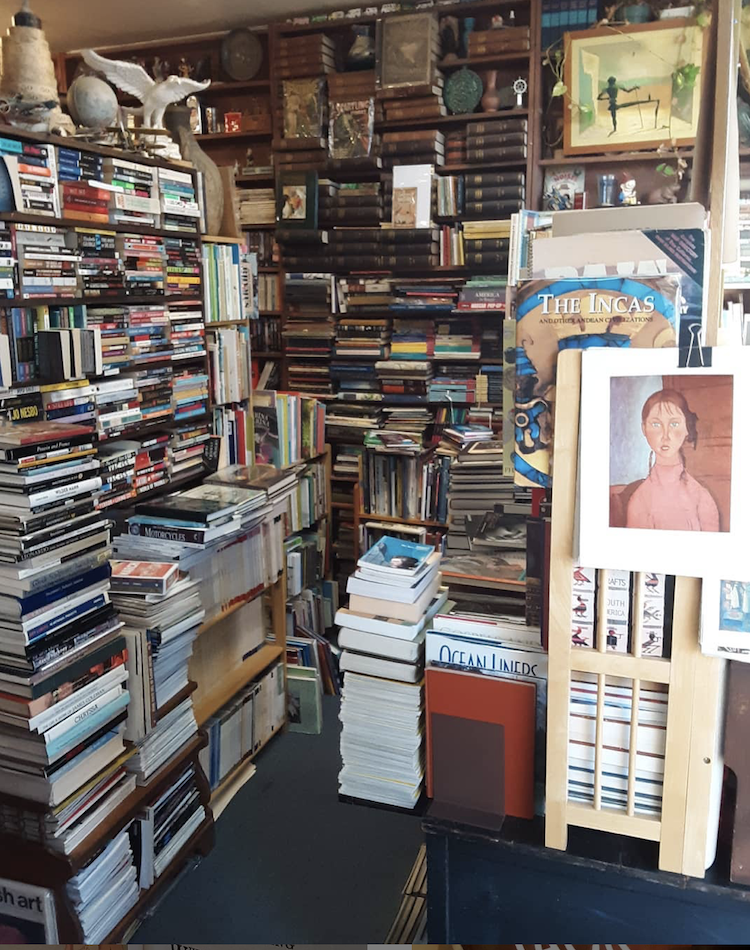 You'll also find Footnote Books (1627 University Ave.) tucked away on the other end of Hillcrest, near North Park and University Heights. Footnote Books is a must-visit for true bibliophiles who love to search the stacks for hidden treasures. One Yelp reviewer writes, "Tightly packed treasure trove! Every topic, and not just the standards, but some rare and hard to find titles. Obviously collected by someone who knows at least a little about a lot of things." Another writes: "They really have it all, you just have to look for it. This place is filled to the brim with books."
These are some great options if you want to support independent stores and people who truly care about books.
FAQs About Bookstores in San Diego
Does Borders Bookstore still exist?
No, Borders no longer exists. It used to rival Barnes & Noble but went out of business, filing for bankruptcy in 2011.
Where were the old Borders locations in San Diego?
You may remember shopping at the Borders locations in the Gaslamp (668 6th Ave, now a Fogo de Chao Brazillian Steakhouse), Mission Valley (1072 Camino del Rio N., now a Trader Joe's), or National City (in the Plaza Bonita shopping center).
What happened to 5th Avenue Books in Hillcrest?
Fifth Avenue Books (3838 Fifth Ave.) was located in Hillcrest for 30 years before closing in 2017. The owner, whose name was Robert Schrader, told the Union-Tribune that he had been losing money for years and was losing about $1,000 a week near the end. This store was located across the street from Bluestocking Books, which is still open.
What happened to Wahrenbrok's Book House on Broadway?
San Diegans may remember Wahrenbrok's Book House (726 Broadway), a delectable three-story store that one Yelp reviewer called an "Aladdin's cavern with a myriad of treasures." Another reviewer wrote: "Book nerds could spend an entire day looking through the stacks," and she was right. She continued: "If you need something in a hurry, go to Borders. If you need something with a little more soul, go to Wahrenbrok's." The bookstore abruptly closed during the summer of 2009.  Its owner, Chuck Valverde, Jr., took over after his father passed away the previous year. He reported to the Union-Tribune that "not enough people came in." He continued: "These days, you can get just about everything you want off the internet."
What happened to Adams Avenue Books?
Another beloved San Diego bookstore was Adams Avenue Books in Normal Heights, which closed its doors during the summer of 2018. The bookstore was 53 years old. Its owner, Brian Lucas, had run the bookstore for over 30 years. He reported to NPR that online books led to the store's financial decline, although he had stayed open as long as he did because he was trying to help create "a culture of books." Adams Avenue Books often had a cat or two in the store, which many regulars loved to stop and pet.
Where can I sell used books in San Diego?
You can sell or trade used books at Verbatim Books, La Playa Books, Footnote Books, Bluestocking Books, and just about any other used bookstore. 
What is the largest bookstore in the US?
Barnes & Noble is the largest bookstore in the United States with 633 retail stores in all 50 states.
What is the best online bookstore?
Amazon (combined with its used-books acquisition AbeBooks) dominates the online bookselling market, but there are others if you want to spread the wealth. One of the most inspiring options is Bookshop.org. The Chicago Tribune said this: "Bookshop.org hopes to play Rebel Alliance to Amazon's Empire." Profits from purchases made on the platform are distributed to independent bookstores. You can also buy from Barnes & Noble online, Powells.com, BAM! Books A Million, Target.com, and Walmart.com. And there is always your local public library, which provides both physical book lending and ebooks.
Why are bookstores going out of business?
Many bookstores went out of business in part because Amazon became so convenient for online sales and Barnes & Noble dominated retail stores. However, there is a resurgence of the independent bookstore, especially in the used books category. Just like record stores specializing in vinyl are enjoying a second round of popularity, so are bookstores.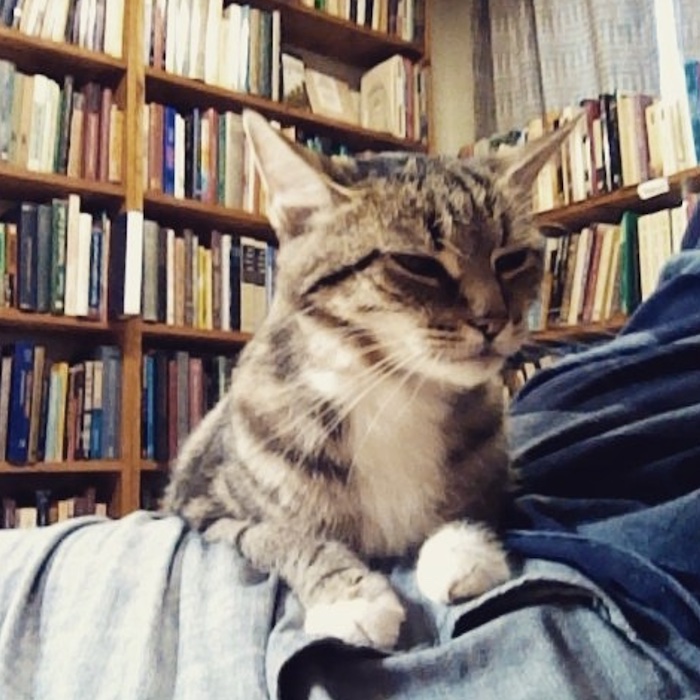 Supporting Bookstores
With independent bookstores becoming scarcer and scarcer, it has never been more imperative to support them. San Diego is ripe with independent and used bookstores where you can find titles that the book giants don't stock in their inventory. Not only will you be able to find rare and old books, there are independent stores where you can talk to people who love reading.
When it comes to bookstores in San Diego, you have a wide variety of options. You don't have to settle for corporate booksellers. Instead take a deep dive into the selection of books available at these independent shops. You can get lost in the towering inventories, where you can discover books you never knew that you needed. Should you be interested in ordering notebooks and journals online to get your favorite style or material, don't forget that a charming bookstore and coffee shop are still great places to hang out and write!
About the authors:
Ryan Beitler is a writer, journalist, and blogger who has written for a variety of publications including The Slovenia Times, Paste Magazine, Deadline News, and more. He used to live in San Diego.
Sterling Guelich has passed many pleasant hours in San Diego's finest bookstores. While he mourns the loss of Wahrenbrok's, Fifth Avenue Books, and Adams Avenue Books, he gives his patronage to independent book sellers every chance he gets.