What is the California Cannabis Cup? Here's Everything You Need to Know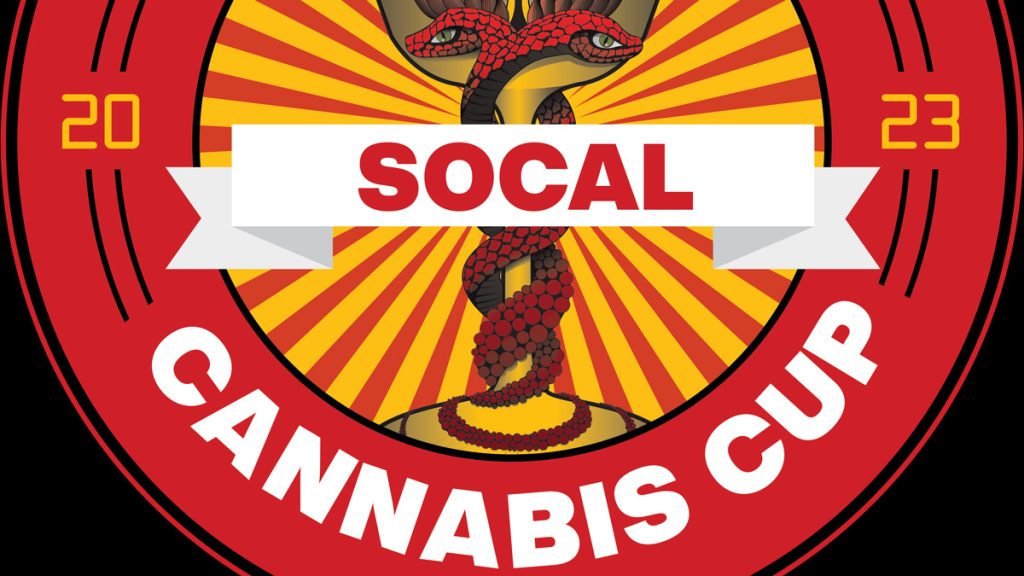 This post is part of our Best Dispensary in Los Angeles series, sponsored by Project Cannabis.
If you're a fan of cannabis, there probably has been a time when you had some weed that you thought was worthy of an award. Luckily, there actually is an awards ceremony for weed.
It's called the California Cannabis Cup, and it's a leading cannabis competition.

But what does the competition look like? What kinds of products does it recognize, and who are the judges?
If you have questions, we have answers. Here's everything you need to know about this cannabis extravaganza.
What is the California Cannabis Cup?
Sponsored by High Times, the competition seeks to find and award the best cannabis products across the Golden State.
There are actually two cups in California: one for Northern California and one for Southern California. Given how big the state is and how much amazing weed is grown, packaged, and consumed in California, that's probably a good idea.
Although the competition can trace its history back to underground expositions in Amsterdam, it has now blossomed into individual cups worldwide. And California, as you might expect, is a hotspot for some of the best cannabis globally.
Growers, dispensaries, and brands who want their products to win must adhere to guidelines. For example, all products must be licensed in California and adhere to local regulations. Additionally, companies must produce very specific sample sizes for the judges.
Speaking of which…
Who judges this competition?
You might expect an event like the California Cannabis Cup to feature an expert panel of judges with deep expertise in growing, cultivating, and consuming weed. For this specific competition, that isn't the case.
The judges in this competition are the people of California. Because the Southern California public is judging cannabis products, it means that this competition has the largest pool of judges in history.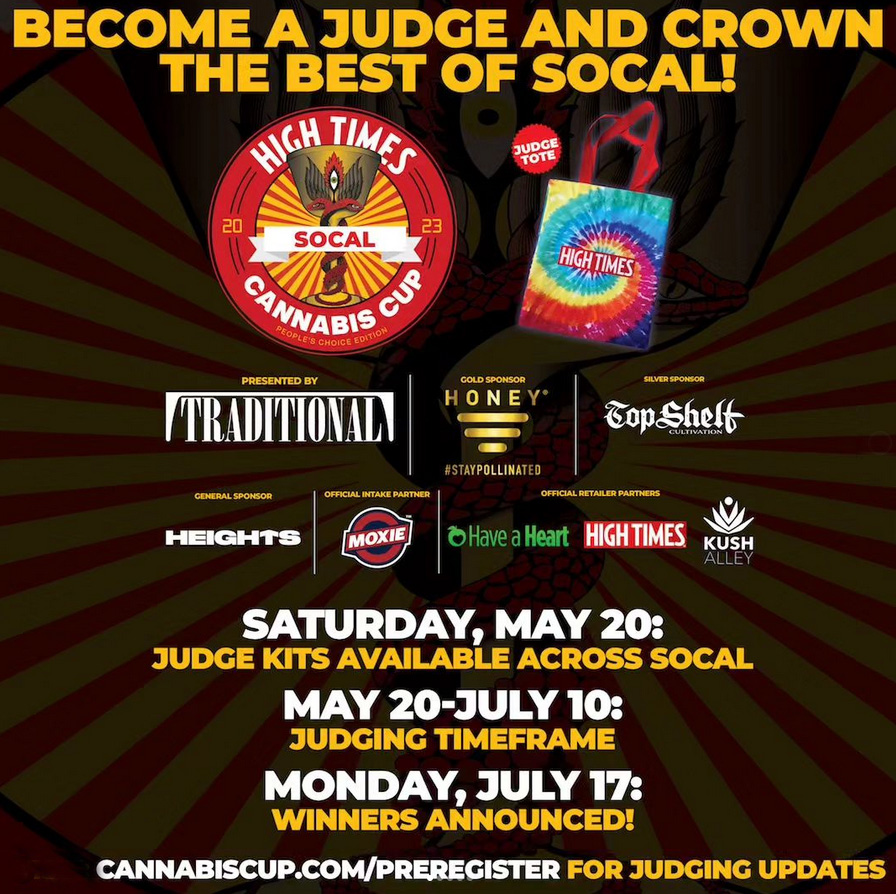 Judges will pick up samples at specific locations and evaluate those samplings based on their preferences. The large pool means that the cup isn't just awarded to a critics' favorite — whoever wins the competition makes weed products that people actually like.
Because of that, you can think of the cup as one giant review. If a product wins, there's a good chance it'll be top-notch.
What categories are there?
The competition doesn't just evaluate all cannabis under a single category — there are multiple categories that products can fall under.
Here are the categories for the 2023 Cup.
Indica Flower
Sativa Flower
Hybrid Flower
Pre-Rolls
Infused Pre-Rolls
Solvent Concentrates
Non-Solvent Concentrates
Edibles: Gummies & Fruit Chews
Edibles: Chocolates & Non-Gummies
Edibles: Beverages
Sublinguals, Capsules, Tinctures & Topicals
In other words, you'll see a good sampling of the available cannabis products out there.
What's the timeline?
Here's an estimated timeline for how the cup will play out.
May 8 to May 10, 2023: Submission of products to the competition
May 20, 2023: Judge kits become available
May 20 through July 10, 2023: Judging by the people of California
July 10: Judging deadline
July 24: Live-streamed digital awards show.
That means that judges in this competition will have a healthy amount of time to sample the products.
Given that there's more than a month between when judge kits become available and when the deadline closes, there's plenty of time to try out each product in the competition.
2023 California Cannabis Cup Winners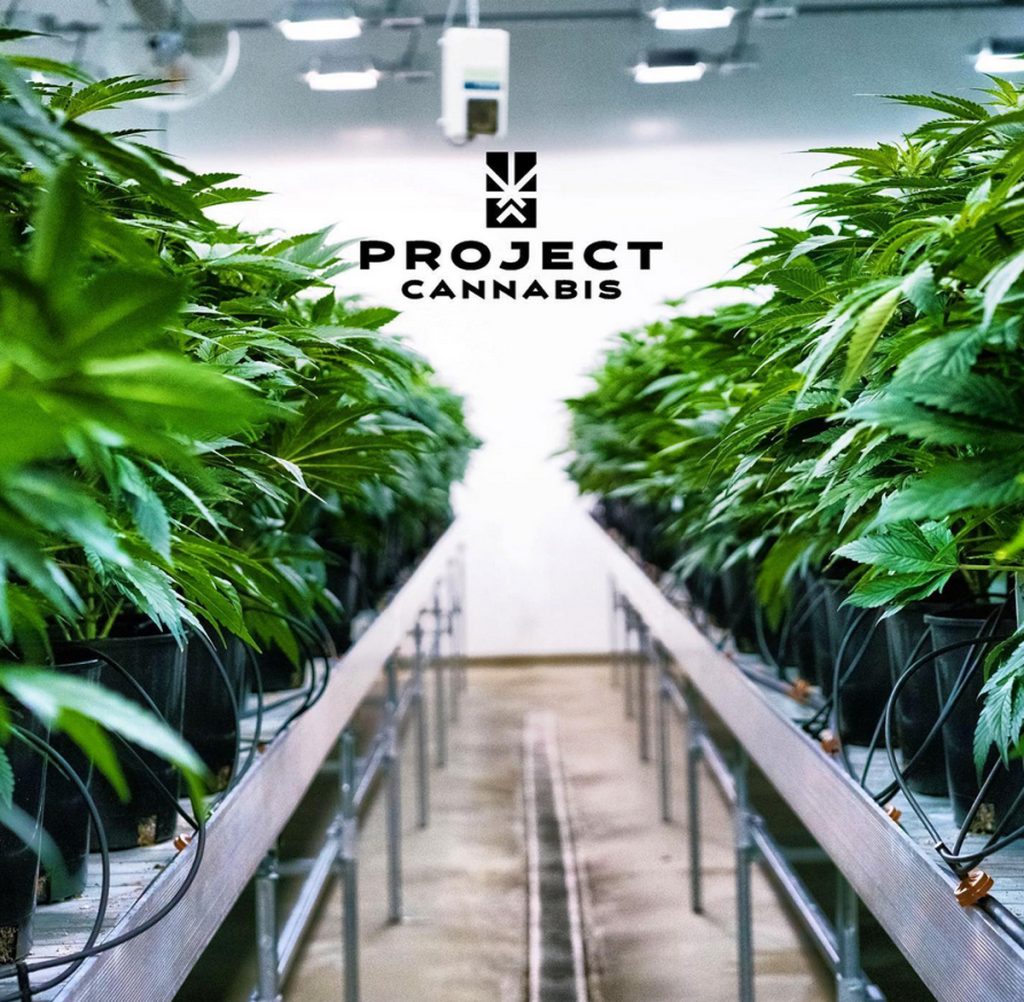 As of the writing of this article, judging is still underway for the California Cannabis Cup. That means that we don't know who the winners are — and we don't even know the companies or vendors that participated.
However, once the competition announces the winners on Monday, July 24, you'll have a wide range of the best cannabis products in California. You can review the list and head to your favorite dispensary, like ProjCan NoHo in North Hollywood.
Although we don't know who the winners will be for the 2023 competition, we have a list of winners from the previous year.
Top-Shelf Cultivation, for example, won first place in the Indica Flower category for its Whoa Si Whoa strain. Top-Shelf Cultivation's pre-roll with the same strain also got top marks in the pre-roll category.
If you're curious about vape pens or cartridges, PAX won first place for its Live Rosin with Natural Diamonds Blue Dream vape.
Curious about who's going to win the 2023 competition? You'll have to wait until July.
The banner image at the top of this article is provided courtesy of CannabisCup.com