Covid & Alcoholism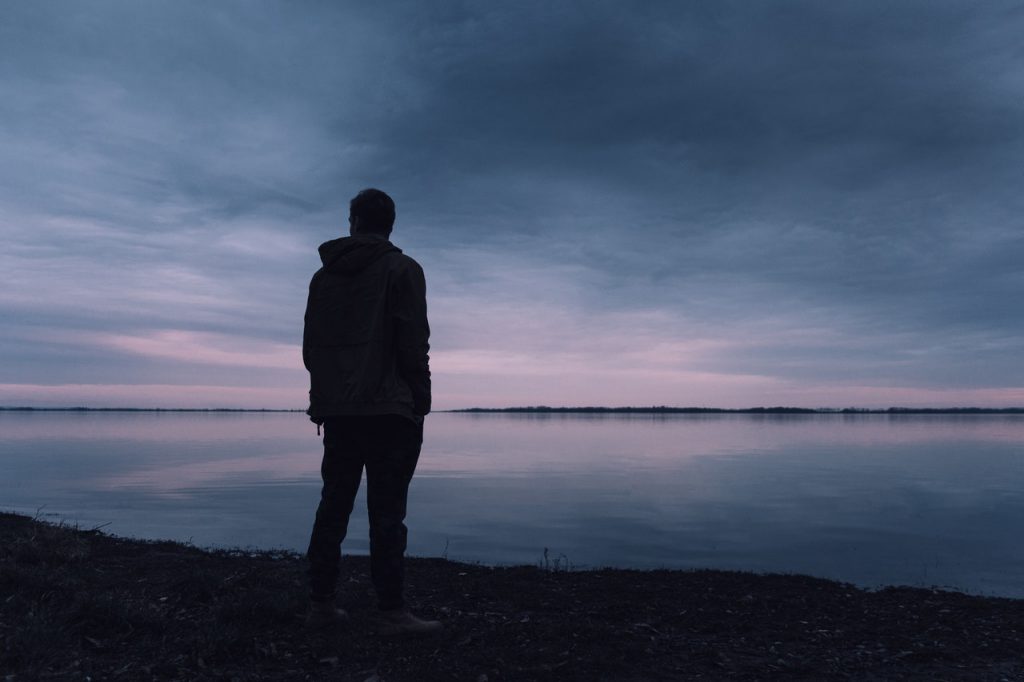 With the disruption in our daily routines stemming from the COVID-19 Pandemic, there has been a dramatic rise in alcohol use.
If you believe that you or a loved one is having difficulty with alcohol during these times, seek professional help. Additionally, if you need to be tested for the coronavirus, please see our guide to rapid COVID testing in San Diego.
This article will discuss the problems associated with Covid and alcoholism and alternative solutions to help you through this challenging time.
Alcohol Use On The Rise During The COVID Pandemic
Since the COVID-19 Pandemic began, people have had to develop different coping mechanisms for the uncertainty and disruption that is part of our new way of life.
For some people, it has been reconnecting with immediate family. For others, they've taken up a daily habit such as outdoor exercise like hiking and running, while some devoted time to personal development and enrichment. Still, for others, finding ways to suppress the stress, whether through binge-watching all their favorite shows or having a drink or two, has been their coping mechanism.
But what about the people who have taken a less-healthy approach to deal with stress, anxiety, and the unknown by drinking too much? These are people at significant risk that we'll discuss further in a moment.
There has been a spike in the consumption of alcohol and covid related drinking for many people has led to a developing hidden health crisis.
Research has shown an increase in both the amount and frequency of consuming alcohol during the pandemic. Since the pandemic began, there was a reported 50% increase in alcohol sales in the first month.
Concerns with Alcohol Abuse
According to the Mayo Clinic, there are various reasons people consume alcohol, but in general, there are two major causes to why people drink. The first is to heighten moods and enhance positive feelings, and the second is to act as a way to suppress negative emotions.
There are many concerns with increased alcohol and covid, from disrupted sleep patterns, more significant incidents of depression and anxiety, changes in behaviors including an increase in risky behaviors, and a lowered immune system that can be problematic during the pandemic.
While alcohol itself may not increase the risk of COVID, lowered immune systems may make your susceptibility to, and an increase in, the ramifications stemming from the disease.
What Motivates Someone to Drink During Covid?
As discussed, motivations to drink during the COVID pandemic may stem from a need to alleviate the boredom or stress that a person experiences. Others may use it as a coping mechanism to deal with feelings of separation, depression, and loneliness.

Some of the main reasons people report that they are drinking in excess (or perhaps even abusing other substances) during the COVID pandemic:
Boredom
Relieve Stress and Anxiety
Help With Sleep Issues
Loneliness And Feelings of Isolation
Depression
Developing these feelings are natural as we are social creatures, and the disruption we've had to experience during various stay-at-home orders has been stressful.
The Mayo Clinic conducted a study that examined these disruptions to our ability to see loved ones and friends can impact the way we perceive our "connections" and perceptions of our identity.
Rather than drinking, look for alternative ways to address your feelings of boredom and isolation, such as mountain biking, exercise, boat tours, or day trips. We have a list of things to do in San Diego for adults, including several safe alternative boredom busters.
How Covid-19 Affects People Struggling with Alcoholism?
Alcoholism is a disease that can be very subtle in its addiction. At times alcohol can heighten moods, while other times can increase depression.
One of the more dangerous aspects of alcoholism and any other type of addiction is the tendency to isolate themselves from social groups.
As the pandemic has already created a situation where isolation has become the norm, it can hide the addiction from the sufferer and loved ones. These patterns of isolation can hide the dependency issue and heighten the negative impacts stemming from the abuse.
Warning Signs
As mentioned, alcoholism can have very subtle symptoms, though untreated over time, can develop into severe problems.
Obvious tell-tale signs of late-stage alcoholism are :
Distended Abdomen and Digestive Issues
Malnutrition
Skin Disorders Such As Jaundice, Spider-like Veins, Redness in Feet
Nervous System Disorders Like Numbness In Extremities, Memory and Cognitive Impairment, Uncontrolled Shaking, Fainting
Typical symptoms of early-stage alcoholism may range from:
Feelings and Urges To Drink Alcohol
Excessive Amount Of Time Spent Drinking and Recovering From Effects Of Alcohol
Reduction of Social And Work-Related Interests And Obligations
Increased Tolerance To The Effects Of Alcohol
Use of Alcohol In Non-Safe Environments Such As Driving and Swimming
Withdrawal Symptoms Ranging From Headaches, Nausea, Sweating, and Shaking
Consequences of Alcohol Abuse

There can be no doubt that the consequences of alcohol abuse can be severe, especially in dealing with a pandemic. One of alcohol's impacts on our behavior is to lower our inhibitions and focus, which are critical behaviors to be safe during COVID.
When discussing the impacts of Covid and alcoholism, the discussion should focus on the health ramifications such as lowered immune system, Increased depression, loss of quality "deep" sleep, eating disorders, behavioral, and mood changes result from drinking alcohol in excess.
Looking for Help
If you or a loved one are curious about stopping drinking during covid, there are treatment options available to you. The first step is to recognize there are a growing dependency and a desire to seek out help. To help treat alcohol dependency, seeking professional help may range from speaking with a professional to an immersive behavioral program such as Mission Harbor Behavioral Health, a leader in outpatient treatment programs.
The COVID pandemic has caused significant disruptions to our standard of living. Businesses, schools, industries, and our health have all been impacted. For some, these challenges have been more challenging to handle than for others. A clear pattern of increased addictive behaviors related to covid and alcoholism is one of the most significant health crises as a result.
If you or a loved one has struggled with coping during the COVID pandemic and are interested in seeking help on how to stop drinking during alcohol or other addictions, there are solutions available to you.
We're getting close to an opportunity to return to the normal that we had pre-COVID. The actions we take and behaviors we develop now will be crucial as we return to our previous lives and if you need assistance with addiction, seek help immediately.
About the author: David Throop is a freelance writer specializing in marketing, health, fitness, and wellness with an eye toward his clients achieving their outcome objectives. When he is not being bitten on the ankles by precocious puppies and children he likes to spend his time outdoors.