Top Places to Visit San Diego During COVID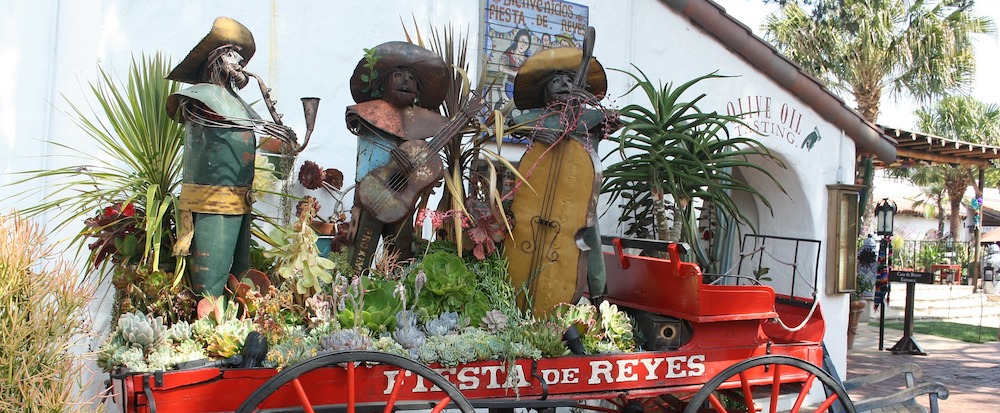 With travel being limited, it seems easier to just stay home, but being safe doesn't mean you have to cancel your annual vacation. San Diego is still a great place to visit, even with COVID-19 safety precautions.
We also now have a guide to rapid COVID testing locations in San Diego, in case you're here and need to get quickly tested.
Vaccinations saved summer 2021 from the beachless, tan-less quarantine we all had to endure last year, but protecting our health is still important. You can still travel to new exciting cities like San Diego and find not only fun things to do but alternative ways to get there.
With the right auto and travel insurance, you can road trip, boat, and camp your way to and through one of California's most iconic cities. San Diego is the ideal city to visit or live, from the beautiful homes and San Diego auto insurance rates to the beach sunsets and eateries.
As the world reopens and we resume checking items off our bucket lists, these are a few San Diegan experiences you won't want to miss.
Top Activities to Experience While Social Distancing
Vaccines are making fun in the sun safe and possible again, and San Diego is the ideal post-pandemic summer destination. Getting there safely is equally as important, so be sure to stay up to date on the regulations for flying.
Depending on how much time you have, the Californian landscape is perfect for a road trip. Being a city known for its beautiful summer season, plenty of activities and attractions are made for a post-pandemic celebration.
Visit a Winery
You don't have to travel 522 miles to get to Napa to taste premium California wines. Right in LaJolla are LJ Crafted Wines, Pali Wine Co, and Blue Door Urban Winery, which are some of the highest-rated winery tours on Google.
You can receive a table and enjoy an afternoon learning all about the wine-making process. You may not get a belly full of food, but this is an ideal mid-day or evening activity you can enjoy with friends or drinking-age family members.
View this post on Instagram
Whale Watching
San Diego is full of experiences you can't get anywhere else, and what better way to avoid crowded streets than to get out on the ocean?
Over a handful of sailing tours are offered along the San Diego coast that offer whale watching with special offers that make it affordable. With so many options, tailoring this event with your schedule will be seamless.
Whether you're searching for a romantic activity or fun for the family, it'll be something you won't forget no matter who you go with. Plus, you might even be lucky enough to spot a few dolphins.
Old Town Market
Some of the best experiences are free, and you never really know a town without experiencing its market. This Native-inspired market is the perfect place to find antiques, gifts, and unique handcrafted clothes or jewelry.
Museums are also available to the public that provide a look into San Diego's rich history. The Old Town Market doesn't let you forget its roots and offers ghost tours, which are fun during any season.
If reading signs isn't adventurous enough, you might be able to ask an original member of the community yourself.
View this post on Instagram
San Diego Beaches, Bays, and Pools
If you need some summer solace with iced tea and warm sand, one of the San Diego shores could be what you need. For now, social distancing is still required, so some beach activities may be limited, but they are open nonetheless.
There are 17 miles of shoreline, so finding a private space to soak up the sun won't be difficult. The seasonal lifeguards are there to ensure everyone is safe and can supply first aid care if needed.
Most of the best hotel pools in San Diego have reopened, but some may require reservations, so book a pool day in advance if you don't want to miss out. At pools and beaches, concessions may still be closed, so bring snacks.
Some Of The Best Tastes in San Diego
Fun in the sun can work up a sweat that only good food and specially crafted beverages can fix. Along the miles of sandy beaches and legendary Legoland are mouth-watering San Diego restaurants.
Dining in this city is enough reason alone to pay a visit.
Hornblower Cruises
Ride the ocean in style with a dining cruise experience. The coolest part about these cruises is the events. You can schedule an activity or see a show while guaranteeing your meal as well. Hornblower Cruises set you up for a full day of guaranteed fun.
Ambrogio15
Located less than four miles away from Sea World, this excellent Italian restaurant awaits to serve you. You might not be expecting authentic pizza outside of New York or Italy, but you'll have to give this place a try.
Ambrogio15 is known for its pizza but offers a full authentic Italian menu with vegetarian options. With three locations spread across Del Mar, Little Italy, and Pacific Beach, yummy Italian should never be too far away.
Galaxy Taco
Going to California and not enjoying some authentic Mexican food is a big tourist misstep. California is home to some of the best Mexican food in the country, but Galaxy Taco is truly special.
They make fresh masa tortillas daily and have been building a reputation for modernizing traditional Mexican cuisine.
George's at the Cove
Get a better view of the San Diego coast at this rooftop eatery and gastro bar. Between the vast scenery, stunning modern decor, and crafted cocktails, every turn will provide a photo-worthy opportunity.
El Pescador Fish Market
After spending a long day at the beach, nothing will soothe watering taste buds like a fresh catch. The El Pescador Fish Market is a La Jolla staple known for the freshest seafood in San Diego.
Whether you're looking for the catch of the day to take home to cook yourself or want to experience fresh fish, this market is a local must.
View this post on Instagram
Donut Bar
Satisfy your sweet tooth at one of San Diego's most popular donut spots. These donuts are famous and have been featured on "The Steve Harvey Show," among a few others.
Their signature donut is the Big Poppa Tart, and according to customer ratings, it is a favorite of many.
When to Visit San Diego, California
Now that the COVID-19 pandemic is easing up, anytime is a good time to tour the beautiful city of San Diego. As long as you keep safety regulations in mind, this entire part of California is worth the trip.
Even with minor restrictions, it is easy to see the vibrant energy that radiates through this safe and beloved city. San Diego is known for beautiful weather, making each season a great time. Book your trip depending on your favorite activities and events, but don't wait too long because there is no day like the present.
About the author: Danielle Beck-Hunter writes and researches for the auto insurance comparison site, AutoInsuranceEZ.com. Danielle was born in California and loves introducing all the state has to offer from coast to coast.