Great Decor Options To Light Up Your Nighttime Outdoor Wedding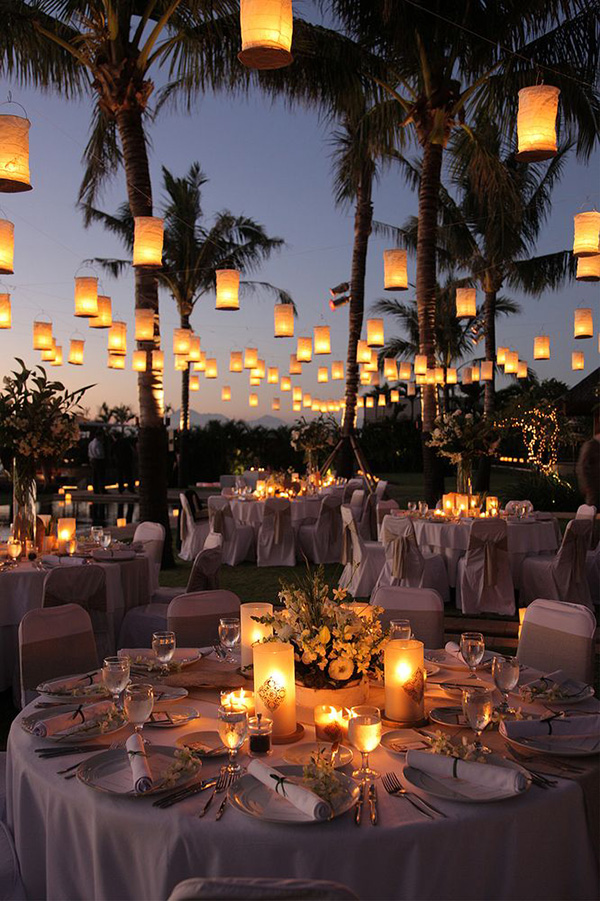 Planning a wedding under the stars? There's something magical about getting married at night in a destination as beautiful as California. The crisp evening breeze, starry skies, and beautiful landscapes really set the tone for a romantic affair. The only thing that can make the day even better (outside of the attendance of your loved ones) are the right decorations. Wedding decor helps to tie in the theme and send the event over the top. Here are some ideas that are sure to make your nighttime wedding shine!
Strings of Lights
Adding illumination to your wedding is a great way to brighten up the evening. Strings of lights, such as those you'd use around the holidays are perfect for an outdoor wedding. They come in various colors and styles to tie in with your theme. You can hang them from trees, shrubbery, or overhead in your wedding tent.
Lanterns
Lanterns are another nice touch to consider for your outdoor wedding. They can be placed throughout the venue to help light up the night skies. Adding a lantern at the end of each row of chairs for the wedding ceremony can serve as a great touch for the aisles. It gives a romantic vibe as the bridal party walks down.
If you really want to light up the skies at your wedding ceremony, you might also consider floating lanterns. You and your guests can light the lanterns, make a wish for the bride and groom, and cast them into the air. The view is really amazing and the symbolism quite special.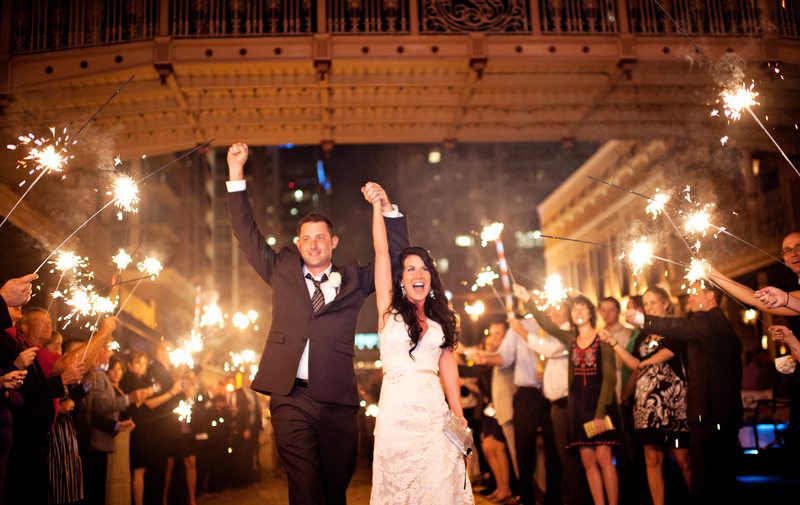 Wedding Sparklers
You can't have too much light and sparkle with an outdoor evening wedding. Create a little shine and shimmer with wedding sparklers. You can buy individual sparklers for attendees to hold as the bride and groom exit the ceremony as husband and wife. There are other sparklers for weddings that can add to your outdoor wedding decor like bottle sparklers. You can add them to the champagne bottles and hand them out to tables right before it's time for the toasts. Wedding sparklers are quickly becoming one of the hottest wedding trends. You can either choose to use 36 inch or 20 inch sparklers for weddings. Either choice is a no brainer and sparklers are very affordable and help take amazing pictures. Wedding Sparklers will end your wedding night in style!
[ad link="https://www.lajolla.com/guides/la-jolla-weddings/" size="200×200″]
Candles
If there's one decor item that screams love and romance it's candles. Candles are commonly included in the wedding theme and add a nice personal touch. A great way to use them would be to incorporate them with your reception table centerpieces. You could use the candle as the base and surround it with flowers, or get creative with floating candles.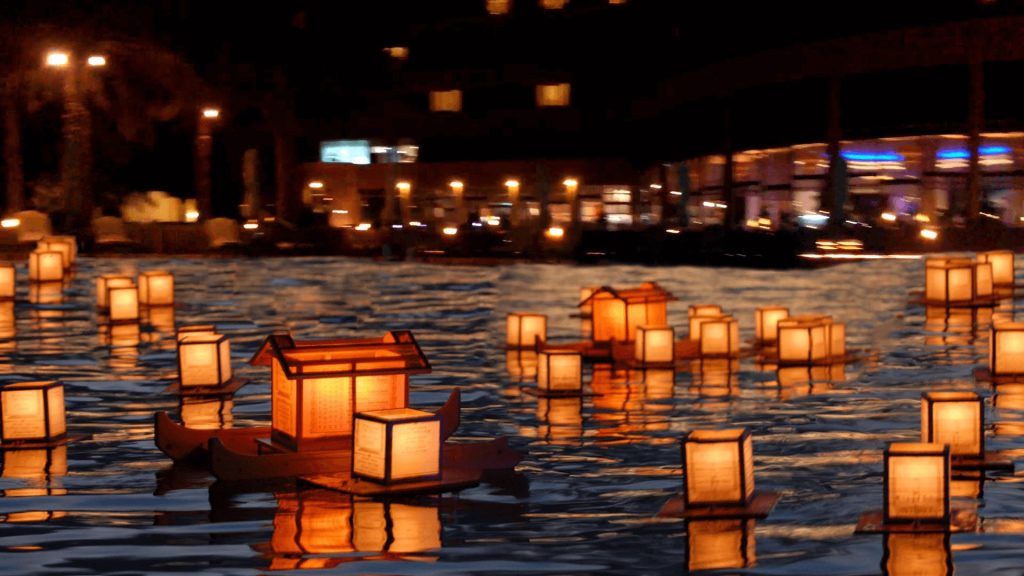 Fire Pits
Getting married during cooler seasons? Fire pits are a great wedding decor item and they can help to keep the chill off you and your guests. You can invest in one large pit or purchase a few smaller ones to place around the venue.
[ad size=728×90]
Floating Lights
If your outdoor wedding happens to be near a pool, light it up with beautiful floating lights. They come in an array of sizes, shapes, and colors and can easily be accompanied by floating flowers. They help to add more light to the evening and also look awesome as they reflect on the water.
Outdoor weddings really are amazing. With nature as the backdrop, brides are able to design truly romantic ceremonies. Of all the things to add to your wedding planning checklist, don't forget lighting. Lighting is a very important element to the design and it helps to illuminate the rest of the decor. If you're planning a night time wedding, these decor items are easy to incorporate into any theme making your special day shine just as bright as your future.