The Top 4 Beach Wedding Venues in La Jolla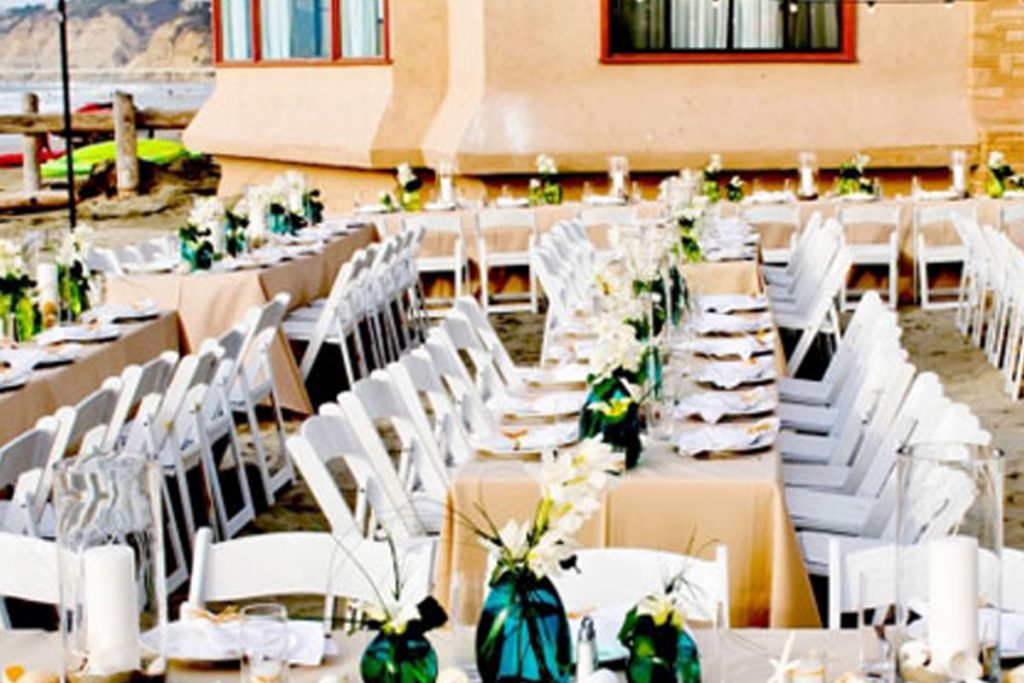 Are you considering getting married in La Jolla? If so, we're guessing "beach" is near the top of your possible venue list. We don't blame you. A beach wedding is the dream ending of classic romance movies for a reason.
Here are the best 4 beach venues (and organizations) to give you the ultimate oceanside La Jolla wedding.
1. La Jolla Shores Hotel: La Jolla Shores
There are almost no private beaches in California; however, here in La Jolla, you can have a beach wedding on one of these few private beaches.
The La Jolla Shores Hotel provides the opportunity to get married right on the sand of a private beach. You can have your perfect beach wedding set up through La Jolla Shores Hotel. Learn more about booking this premier beach event space and all the potential add ons at the La Jolla Shores Hotel wedding website.
2. Windansea Beach
For a more intimate, secluded wedding experience, we recommend a Windansea Beach wedding. This quiet spot is perfect for tying the knot with close family and friends. Located at the end of Nautilus, it is right by Bird Rock and the downtown La Jolla Village.
3. La Jolla Beach & Tennis Club: La Jolla Shores
A La Jolla Beach & Tennis Club wedding is guaranteed to be beautiful, smooth and seamless. This club is highly experienced in putting on weddings, especially beach weddings. They are happy to work with you, your fiancee and bridal team to put on a beach wedding ceremony know one will ever forget.
4. Ellen Browning Scripps Park
La Jolla's Ellen Browning Scripps Park offers the perks of both a green park and the beach. Get married on soft grass while enjoying a view of the ocean. Learn more about the venue and other location options at La Jolla Cove Scripps Inn's website.
Picking your venue is one of the very first to dos. Tick off this and see everything else that needs to be taken care of with this top-notch list: Your Wedding Planning Checklist.