Top Encinitas Festivals to Check Out This Fall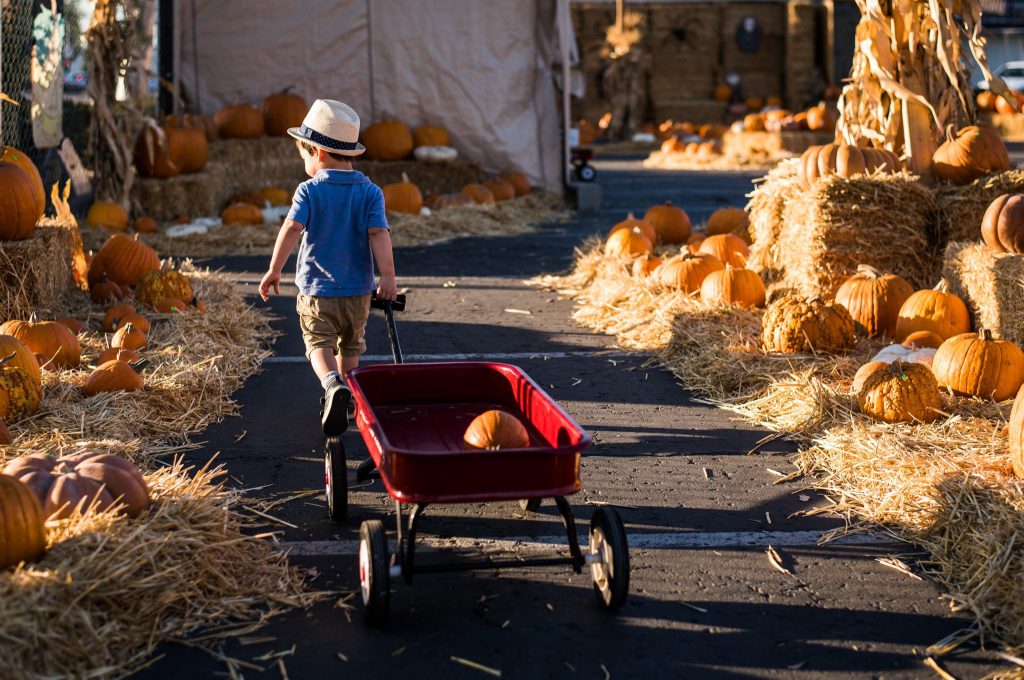 Encinitas, California is our favorite coastal beach town in North County, San Diego; from historic downtown Encinitas and its walkable neighborhoods to its plethora of great restaurants, bars, shops, and boutiques, there's no shortage of things to do or activities to try here. One of the things this area is most well known for, however, is its community feel: the town hosts several neighborhood- oriented events throughout the year, including several festivals and outdoor markets. We've rounded up some of our favorite Encinitas festivals to check out this year!
Cardiff Greek Festival
When: September 8 & 9, 2018; 10am-9pm
Where: 3459 Manchester Ave., Encinitas
The Cardiff Greek Festival has been an Encinitas institution for more than 40 years, and every year locals and visitors alike get together to celebrate all things Greek! The event features Greek food from several local restaurants and eateries, award-winning Greek folk dance performances, cooking demonstrations, wine and beer presentations, a specialty Greek Wine Bar, children's games and activities, a culinary specialty market, and more. Live music performances happen on four different stages throughout the day, and there are several raffles held on both days of the festival (including a popular car drawing). This is a free family-friendly event. Parking is usually available on the street.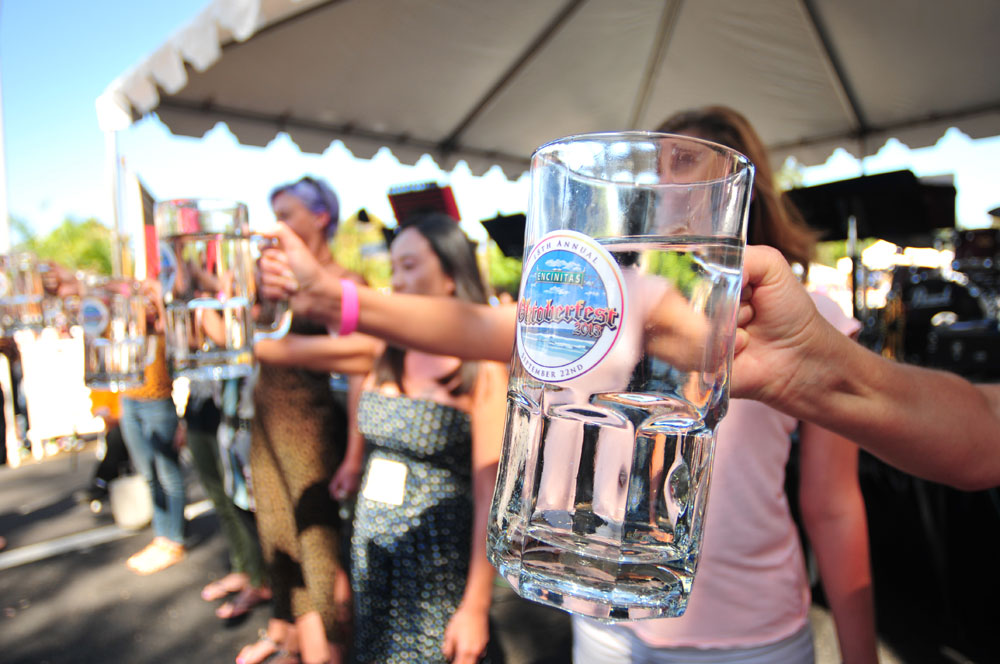 Encinitas Oktoberfest
When: September 30, 2018; 10am-6pm
Where: Mountain Vista Dr. & El Camino Real
Now in its 23rd year, the annual Encinitas Oktoberfest is a popular local event. Authentic German music, the Gemütlichkeit Alpine Dancers, carnival rides, and a street craft faire featuring 200 vendors are all a part of the annual Encinitas Oktoberfest celebration! Every year, the event kicks off at 10am and includes a ceremonial parade at 12pm. This year, there is a "Keepin' it Local" Craft Beer Garden, serving authentic German food and German beers — and, of course, several local San Diego craft breweries including Ballast Point Brewery, Burgeon Beer Co., The Lost Abbey, and Modern Times Beer.
[ad link="https://www.lajolla.com/article/planning-a-date-night-in-encinitas/" size="300×250″]
This fall event is a local favorite, especially among families; although it's technically an Oktoberfest, there are plenty of children's activities, rides, and games to make it a family-friendly fall festival.
Moonlight Beach Bash
When: September 29, 2018; 2pm-5pm
Where: Moonlight Beach; 200 B Street, Encinitas
Art, music, dance, food, and fun come together at the yearly Moonlight Beach Bash! Every year, locals and visitors gather to celebrate with toes in the sand and plenty of activities and fun for all, including local food trucks, High Tide Society headlining the main stage, artist displays and hands-on arts projects, and more talent and arts. The Beach Bash brings together all things Encinitas: the visual and performing arts, beach culture, and a pop-up arts district.
Formally, the Beach Bash celebrates the founding of the city of Encinitas in October of 1986. From sand castle competitions and live art to sidewalk chalk demonstrations and local food truck cuisine, it really doesn't get more 'Encinitas' than the Moonlight Beach Bash! For more information, visit www.encinitasca.gov.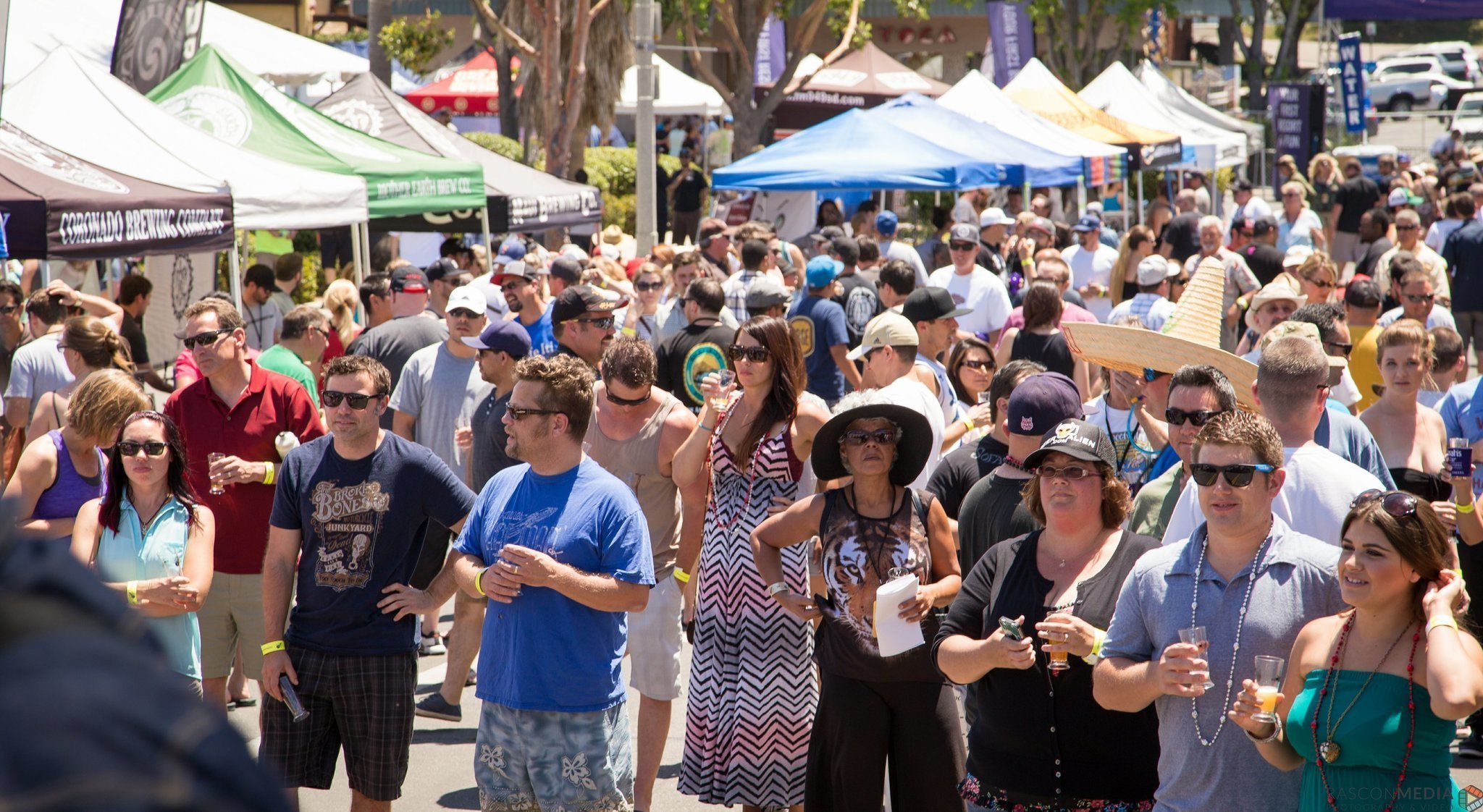 Art Rhythm & Wine Festival
When: October 20 & 21, 2018; 11am-7pm
Where: The Forum Carlsbad; 1923 Calle Barcelona, Carlsbad
While it isn't technically Encinitas, the Art Rhythm & Wine Festival in Carlsbad is a huge local event that brings people from all over North County each year. Every third weekend in October, the Forum Carlsbad hosts this two-day open air festival featuring fine art, music, and wine! Celebrating the dynamic art culture in Carlsbad, Encinitas, and surrounding North San Diego County communities such as Del Mar, the festival features hundreds of artists showing their work in mediums such as painting, classical and contemporary sculpture, glass, drawing, photography, metal, mixed media, digital art, printmaking, wood, and fiber. Browse the work of more than 50 artists while you enjoy live entertainment while strolling through The Forum!
[ad size=120×600]
Encinitas Dia de los Muertos
When: October 27, 2018; 12pm-4pm
Where: Encinitas Community Center; 1140 Oakcrest Park Dr., Encinitas
This annual celebration brings together local and regional talents to celebrate and appreciate an important cultural celebration in Mexico, Dia de los Muertos and offers free family-friendly fun to North County residents and unites people of all backgrounds. Visitors can experience a variety of art-making workshops, artist demonstrations, student exhibitions, and live Mariachi and other musical performances throughout the festival.
For more information, visit their website at https://encinitasarts.org/.
[ad link="https://www.lajolla.com/article/encinitas-events-activities-things-to-do/" size="300×250″]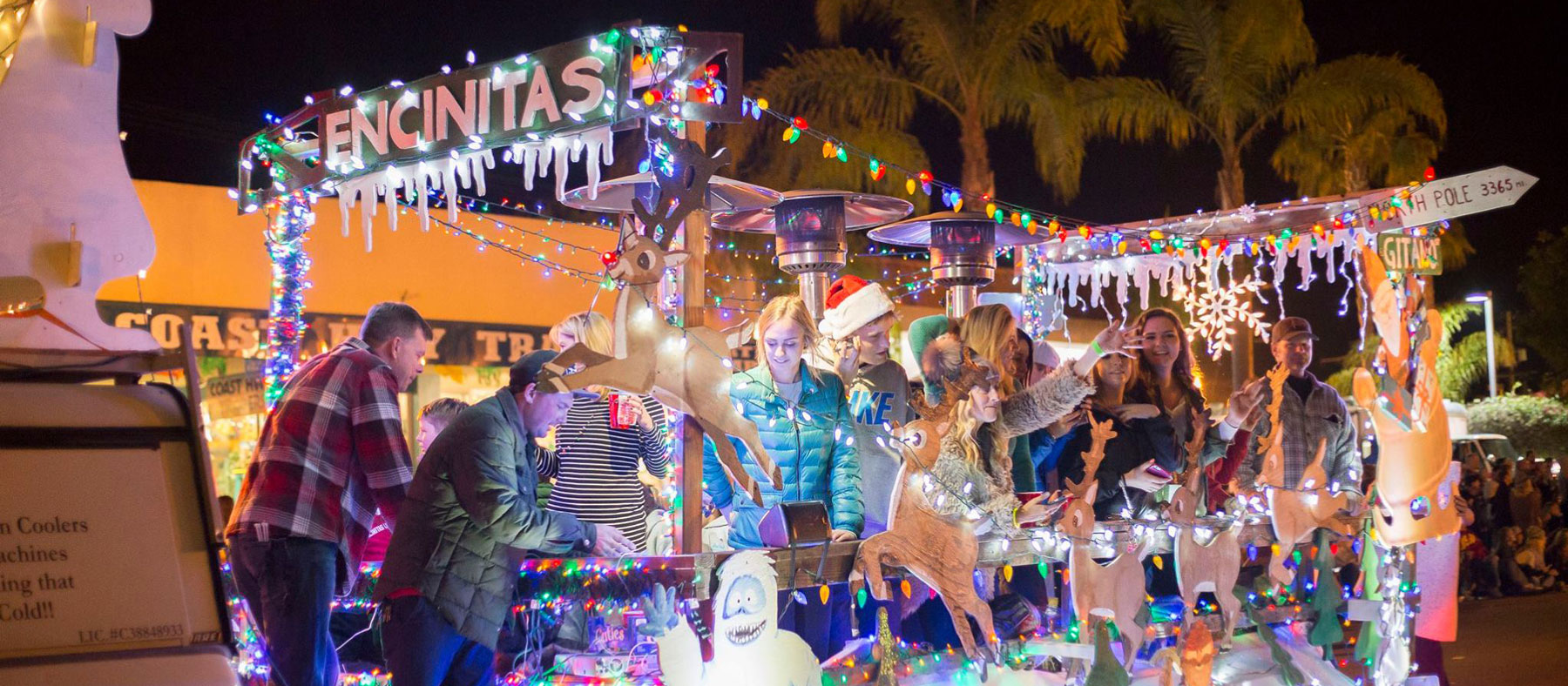 Encinitas Holiday Street Fair
When: November 18, 2018; 9am-4pm
Where: Along Highway 101 from D to J Streets (from the 7/11 to Hansen's Surf Shop)
(760) 943-1950
The Holiday Street Fair is located down the center of six blocks of scenic South Coast Highway 101, two blocks from the Pacific Ocean. Formerly known as "The Fall Festival," the Holiday Street Fair has happened every year since 1989, and remains a family-favorite among locals to this day.
This one-day street fest features several children's rides, two stages of live entertainment, and food and drink from several local restaurants and eateries. The emphasis is on art, handmade crafts, antiques, and ethnic imports, and all of the vendors are local.
Encinitas Holiday Parade
When: December 1, 2018; 5:30pm-7:30pm
Where: S. Coast Hwy 101
Now in its 61st year, Encinitas' favorite holiday tradition returns each December with more than 100 floats and family fun for everyone. Thousands of people cruise on floats, on foot, in cars, and marching in bands while tens of thousands cheer them along the Parade route along Coast Highway 101. Spectators can claim a good spot to watch the parade as soon as Coast Highway closes at 4pm on the 1st. Followed by a countdown and ceremonial tree lighting, Santa himself will make a brief appearance to kick things off at 5pm at the Lumberyard shops courtyard.
[ad size=120×600]
The 2018 parade theme is "Botanical Oasis". Encinitas has a deep history of flower growing, a terrific climate for growing a wide variety of beautiful and interesting plants, and is home to the world-famous San Diego Botanic Garden. In fact, this year's Parade Grand Marshal is Julian Duval, who has been President and CEO of the SD Botanic Garden for nearly 30 years! Anyone can participate by registering a float in the parade, and several awards are handed out each year to participants.