Exploring La Jolla on a Rented Beach Cruiser Bicycle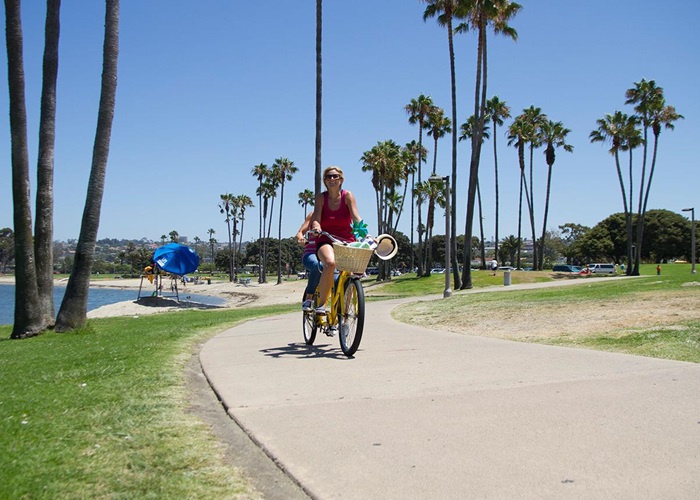 One of the most popular ways for visitors to explore the beautiful shores of La Jolla is by bicycle. Multiple bike paths link the Jewel City's beaches with several high-end shopping districts and other attractions as well as each other, providing riders with plenty of routes to choose from as they set off on their adventure.
[ad size=200×200]
But wait a minute – you didn't bring your bicycle on the trip! Don't worry, La Jolla has you covered with a number of bicycle shops offering beach cruiser rentals to visitors by the hour or at daily rates. The more in your group the merrier, as several rental shops offer discounts on package deals.
For those who haven't ridden a bicycle since they were kids and don't know the difference between a BMX and a mountain bike, a beach cruiser is a classic style of bicycle that saw its heyday during the 1950s. Built with heavy pieces and lacking any gears, beach cruisers are easy to operate along relatively straight and narrow paths – exactly what you need if you're wanting to slowly travel up and down a sandy coastline.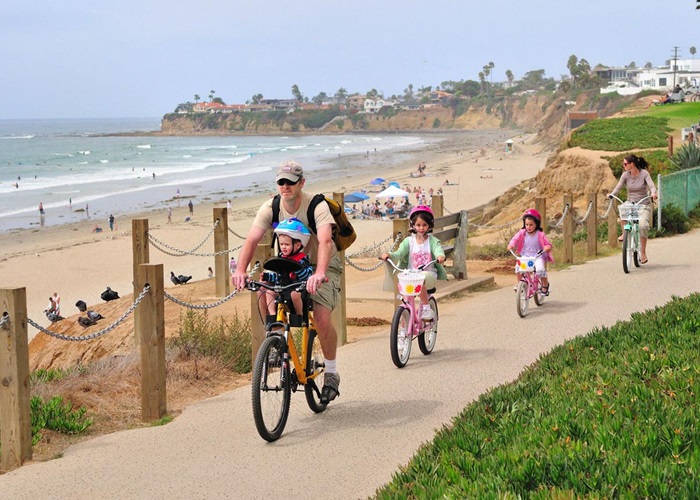 A Few Tips
Before setting off on your beach cruiser adventure across La Jolla, it's important to brush up on the basics of bicycle safety and what to do if involved in an accident. Never ride against the flow of traffic, and obey signals just like you would if operating an automobile. In the event you or someone else is struck by a motor vehicle while riding a beach cruiser, have 911 contacted immediately. If seriously hurt, contact a local injury lawyer before leaving town to get the ball rolling on litigation, as an attempt to seek damages will go through the California court system.
[ad link="https://www.lajolla.com/article/la-jolla-cove-on-wheels/" size="200×200″]
Another thing to be mindful of when riding a rented beach cruiser is keeping the bicycle locked when not in use. La Jolla is one of the safest communities in Southern California, but a crime like bicycle theft is the sort of thing that can happen anywhere. Rental companies will provide locks with their bicycles, so make sure to use them.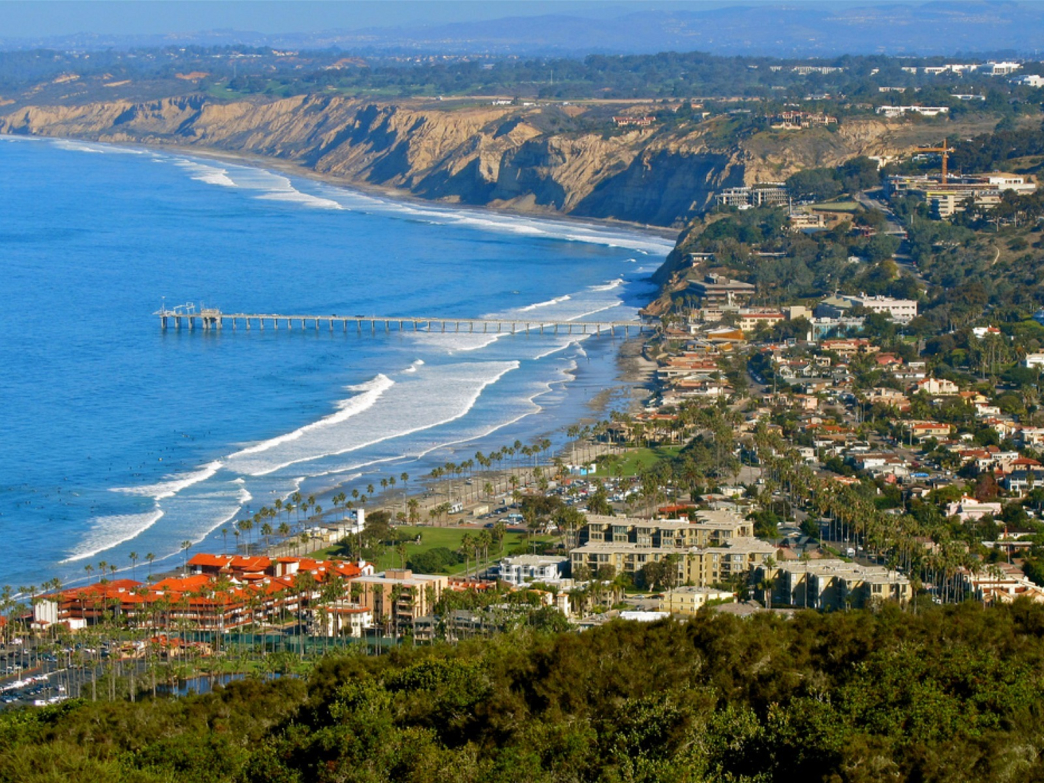 Also keep in mind that despite great weather year-round, Southern California undergoes a peak tourist season from late May to early August. This may affect the availability of beach cruiser bicycles for rent without a reservation.
[ad size=200×200]
Lastly, it's important to remember that La Jolla is a very hilly community once you get past the oceanside sections. As mentioned earlier, beach cruiser bicycles are single-speed and therefore aren't suitable for going up steep inclines. While it's not impossible, you'll probably be sweaty by the time you get to the top. At least it makes for a fun way down. Just make sure you're wearing a helmet!
La Jolla can be explored a number of different ways. When it comes to getting around the Jewel City's breathtaking beachfront, few methods beat the convenience and fun of renting a beach cruiser for the day. Just remember to be safe when riding and practice caution if deciding to venture into the more populated parts of our great community.