La Jolla Hotels on The Beach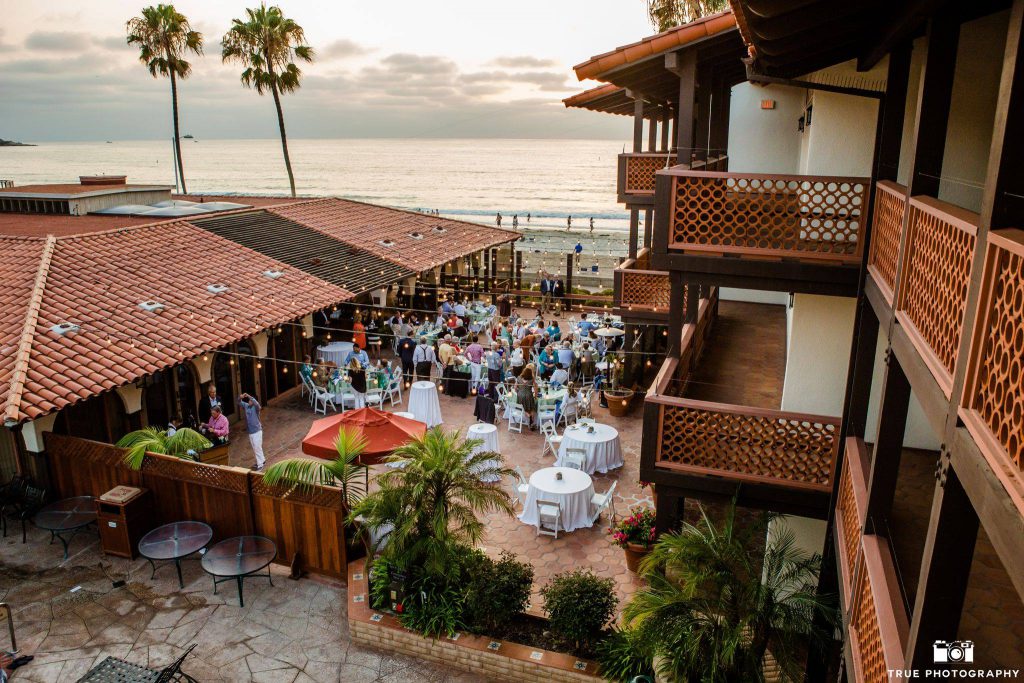 3 Beachfront La Jolla Shores Hotels to Book for Your Next Vacation
Looking for a quintessential Southern California experience? Look no further than the beach! Home to some of the best beaches in San Diego, La Jolla's specialty are seaside B&Bs and quaint cottages. While there are some great hotels in the Village (Redwood Hollow Cottages, Pantai Inn), the more relaxed vibe of La Jolla Shores comes with its own set of incredible lodgings.
Here are our picks for a beachfront stay at La Jolla Shores!
La Jolla Shores Hotel
Check pricing and availability for the La Jolla Shores Hotel.
Tucked away on a quiet street directly on the ocean, La Jolla Shores Hotel's hacienda-style rooms and vibe create a welcoming, friendly atmosphere that is perfect for a weekend beach getaway. The Hotel was built starting in 1967 by the Kellogg family (of La Jolla Beach & Tennis Club and The Marine Room fame) and officially opened in 1970. Guest rooms feature unparalleled views of the Pacific coastline, and most rooms offer a balcony and full kitchenette. The property is just steps away from the sand and conveniently located next to Kellogg Park; complete with a playground and plenty of room for active little ones.
The Shores Restaurant and The Marine Room are your two main dining options here; both are world-renowned for their incredible cuisine. Enjoy the open-air patio and more laid-back feel of the Shores Restaurant or enjoy an upscale fine dining experience on the water at the French-inspired Marine Room, where you'll get to see waves crashing up against the windows while you eat. Pro-tip: the High Tide Dinner and Breakfasts are e a one-of-a-kind experience at the Marine Room! Do try and book one if it happens to coincide with your stay.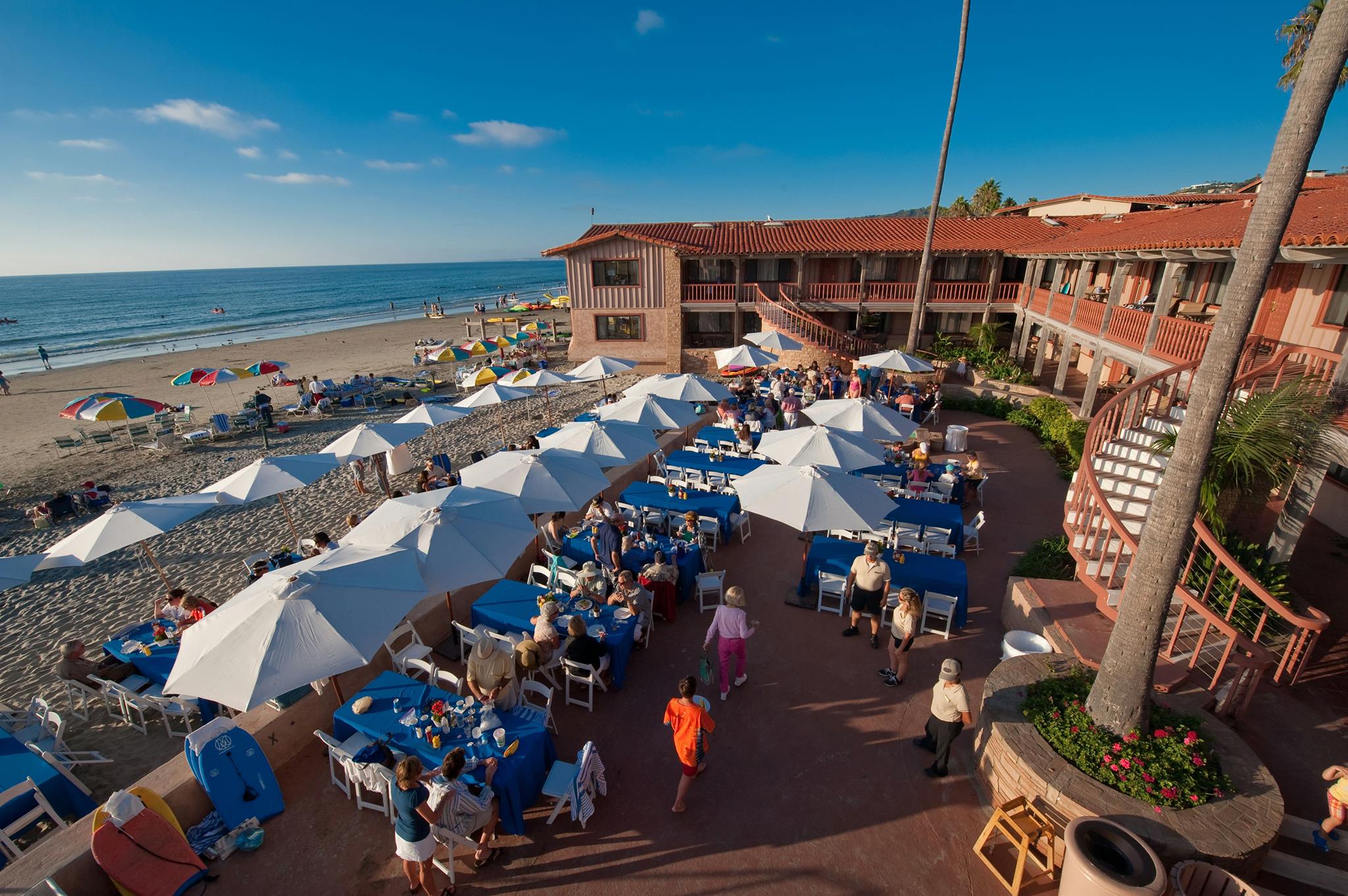 La Jolla Beach & Tennis Club
Check pricing and availability for the La Jolla Beach & Tennis Club.
Originally opened in 1927 (as the La Jolla Beach & Yacht Club), the La Jolla Beach and Tennis Club is one of the most historic hotels in La Jolla and definitely has a resort feel. Complete with one, two, and three-bedroom suites; outdoor pool; private beach with full food and beverage service plus barbecues and umbrellas; 12 championship tennis courts; a nine-hole golf course; children's playground; a spa, and tons of other amenities, this is the perfect place for an extended vacation with the entire family. You'll still have access to The Shores Restaurant and the Marine Room, as well as Club Dining, which is the resort's exclusive members/guests-only restaurant.
Explore the rest of La Jolla Shores during your stay, which is just a few minutes' walk out your door. There are plenty of restaurants, shops, and activities in the neighborhood; including, of course, water activities like kayaking and paddle boarding!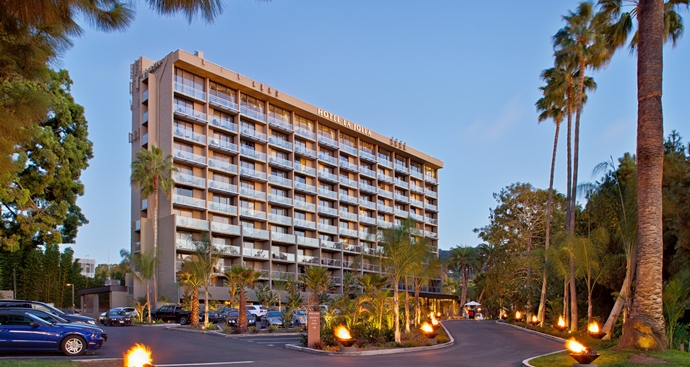 Hotel La Jolla
Check pricing and availability for Hotel La Jolla in La Jolla Shores.
If casual chic is your thing, you'll love this boutique hotel! Located a few blocks away from The Shores, Hotel La Jolla is a bit further from the hustle-and-bustle of downtown La Jolla Shores; but most suites still have a beautiful ocean view! The spot boasts an outdoor pool lounge, a fitness center, outdoor pool, and complimentary bikes for exploring the city. The rest of La Jolla is at your fingertips; the Village is just a few minutes' drive (or bike ride) and you're still close to everything the Shores has to offer. Their onsite restaurant, CUSP, is located on the 11th floor and boasts killer ocean views — a perfect spot for enjoying a drink and watching the sunset.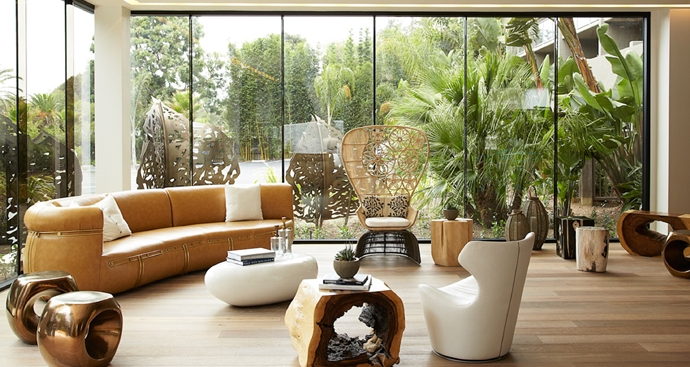 As the hotel is now owned by Hilton as part of their CURIO Collection, the resort has gotten an upgrade in recent years and all of the rooms are refurbished; complete with balconies and water views. That coupled with a lush outdoor area surrounded by palm trees and foliage lend this cute spot a tropical, laid-back vibe; you'll forget that you're just minutes away from a bustling city! It's the perfect destination for a couples' weekend getaway or fun family trip.