Where to See Fall Colors in San Diego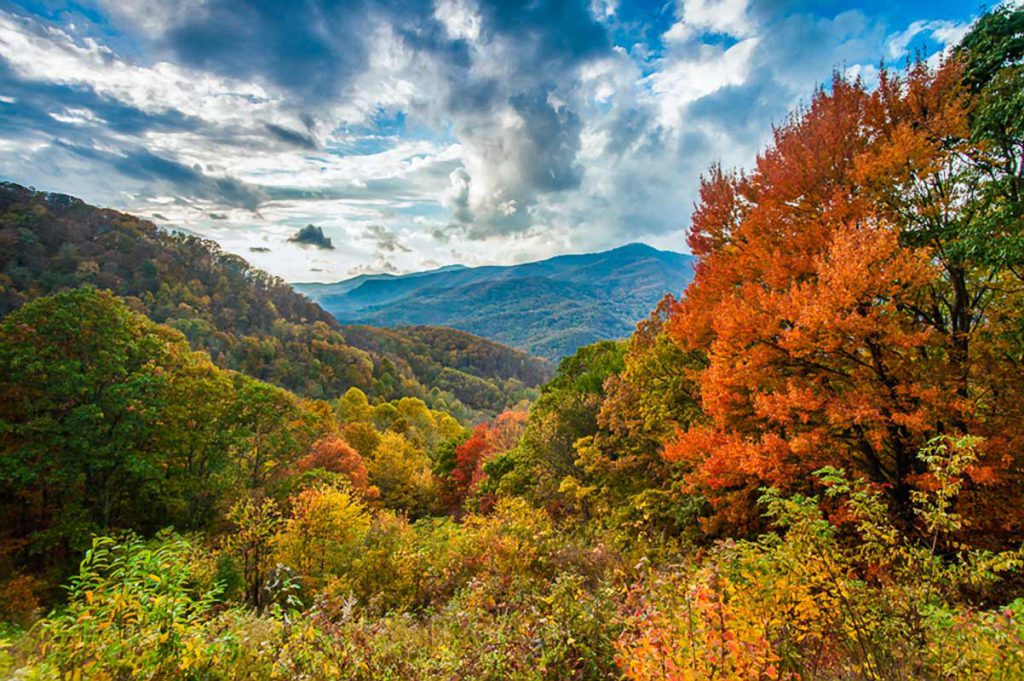 Believe it or not, you don't have to travel to the East Coast to experience fall colors, you can stay right here in southern California! There are a bunch of places in and nearby San Diego County to see the leaves changing colors, many of which are state parks. Every October and fall, the leaves of the black oak make a transition from green to vivid golds and oranges.
Shop La Jolla Artwork
Wondering where to see fall colors in San Diego? Look no further! Here are five great spots to scope out the colors of fall in San Diego. Soon, you'll be a San Diego Expert.
Cuyamaca Rancho State Park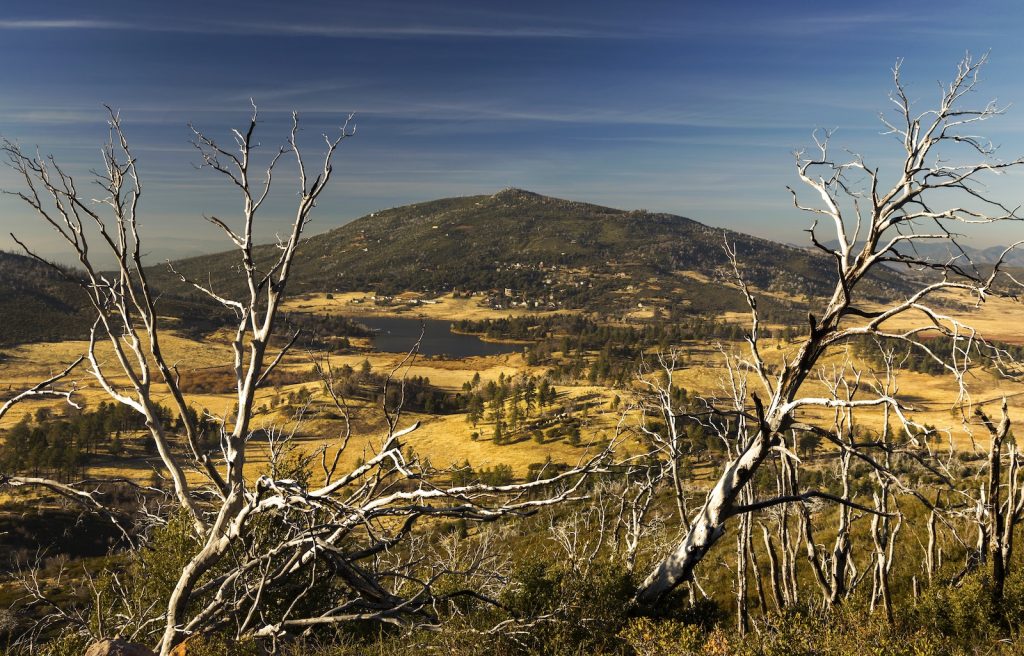 Drive about an hour and fifteen minutes east of San Diego and you'll find one of San Diego's most beautiful state parks, Cuyamaca Rancho State Park. It features over 100 miles of hiking opportunities, a plethora of campsites, and 24,700 acres of oak and conifer forests. At an elevation of 5,000 feet, the seasons come and go similar to Northern California. There is a distinct difference in scenery between fall, summer, winter, and spring. 
Just about every hiking trail here will have something to offer in terms of cool autumn hues on the surrounding trees. There are also plenty of hiking options ranging in length and difficulty, making this a great option for kids. We recommend hiking around Lake Cuyamaca, which provides a nice backdrop for those fall colors.
If you like modern amenities and want to stay in a beautiful resort near Cuyamaca Rancho State Park, try the Riviera Oaks Resort in nearby Ramona.
And if you're looking for more great trails in San Diego, check out our guide to the best hikes in San Diego.
Palomar Mountain State Park
Some weekends it's nice to leave behind our hectic lives and hit the road to enjoy some nature. Palomar Mountain is the ideal destination for just that! Palomar Mountain State Park features over 11 miles of trails through oak forests, chaparral, expansive meadows, and staggering fir and cedar woodlands. 
Aside from all its scenic glory, Palomar Mountain is also worthy of the hour and a half drive to simply see fall foliage. Thanks to its dense woodlands, high elevation, and remoteness, it's the dream location to watch the leaves change colors. Bring the family or simply a friend to walk one of the park's many trails. Varying in both length and difficulty, there's a trail for everyone to enjoy. We recommend the French Valley to Weir Trail, a relatively flat 3.8-mile trail that showcases the best of Palomar Mountain's woodlands and is a prime destination for fall foliage!
Julian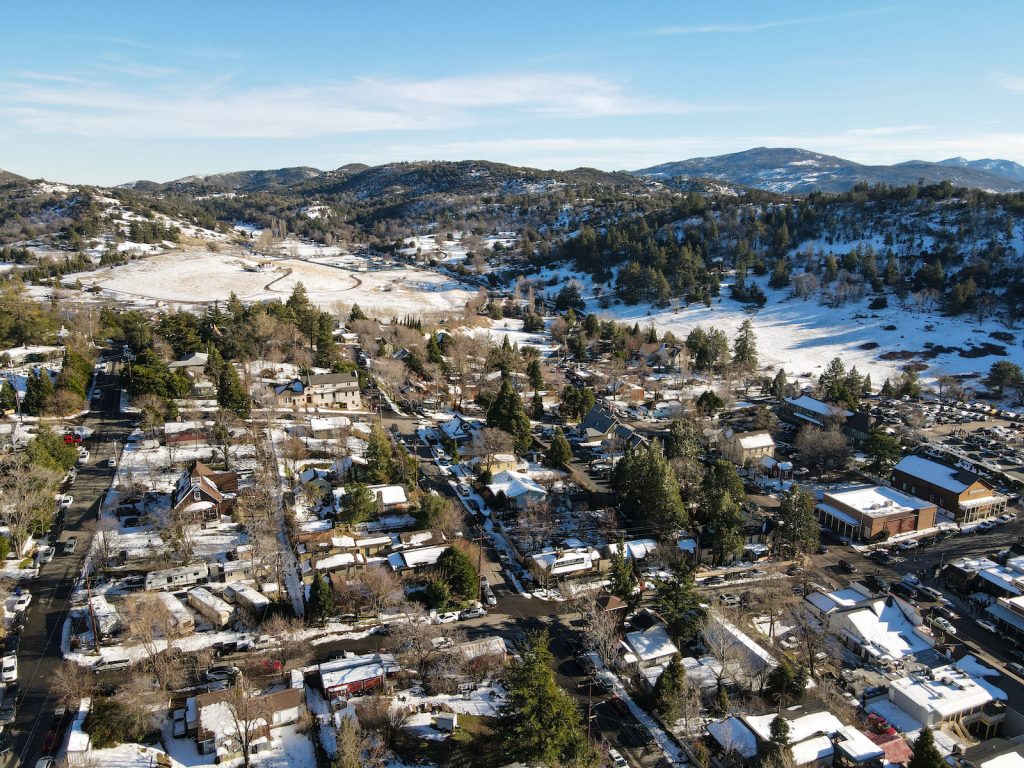 This little mountain town is the epitome of Southern California autumn charm! Once a prominent gold mining town, Julian is now known for its famous annual apple harvest, apple pie, and as one of the best places to go apple picking in San Diego. It's also known for having four distinct seasons: in winter snow is known to dust the countryside landscape, in spring wildflowers bloom, and in autumn there is no shortage of burnt leaves falling to the ground!
If you want a true fall experience, Julian is the place to go. Spend a day checking out the historic downtown, visiting an old gold mine, or hiking the nearby trails. Julian is located about an hour and fifteen minutes east of San Diego. To really get the fall foliage experience, we recommend hiking the 1.65-mile Canyon Oak Trail within William Heise County Park for views of the great oaks towering above.­­
Mount Laguna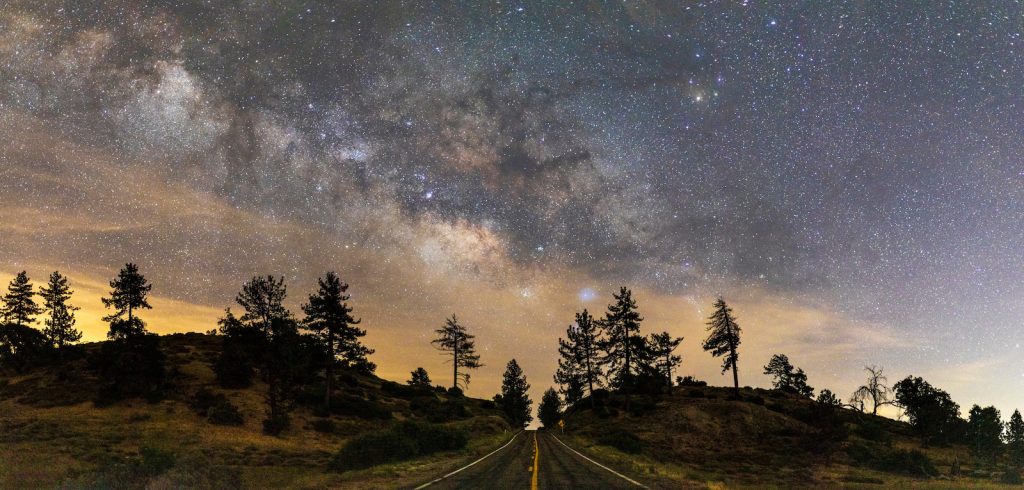 At just an hour drive east of San Diego, Mt. Laguna offers one of the best San Diego hikes and undoubtedly one of the most popular places to see fall foliage in the area. It lies on the eastern edge of the Cleveland National Forest at close to 6,000 feet above sea level in a towering forest of Jeffrey pines. The main area features a general store, a restaurant/bar, campgrounds, and plenty of hiking opportunities. Among the several hiking trails, we recommend the 3.25-mile Sunset Trail. The trail hikes hikers through a dense pine forest and features stunning panoramic views of the area below. During the fall, this trail is spotted with yellows, oranges, and reds galore.
Idyllwild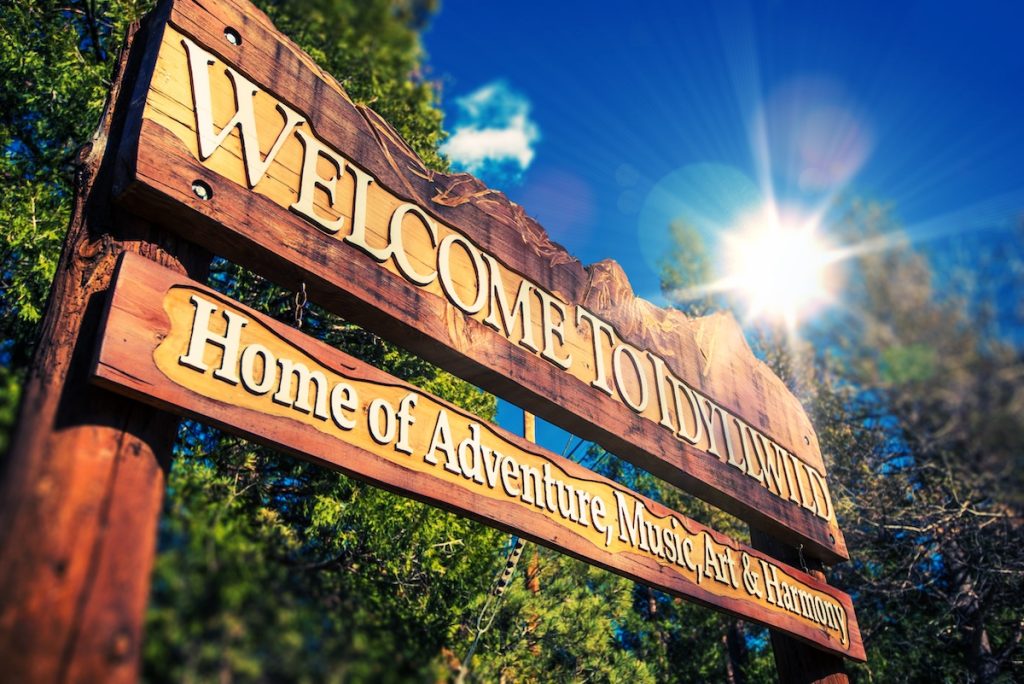 Idyllwild is a small, artsy mountain town located about two hours northeast of San Diego. This area, as well as nearby Lake Hemet, boast incredible fall foliage each year with cottonwoods that turn bright yellow as the summer season comes to an end. Stop by in late November for the town's annual Harvest Festival, or travel there throughout the months of October or early November to see the leaves changing colors.
We recommend Deer Springs Trail, which is one of the most popular on Mount San Jacinto, above Palm Springs, and it's accessible any time of year. Deer Springs Trail begins a mile north of Idyllwild on Highway 243, just north of the Strawberry Creek Bunkhouse.
Big Bear Lake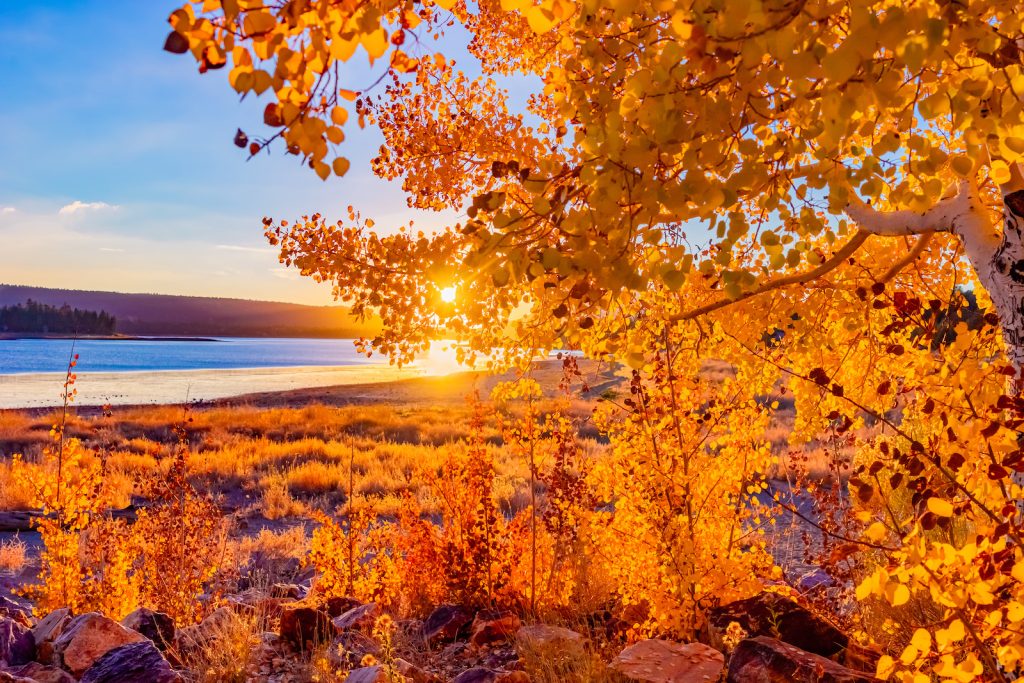 While it is technically a bit beyond La Jolla, its proximity to the city and incredible fall colors makes it worth it! Big Bear Lake is nestled about two hours north among the trees in the San Bernardino Mountains. In the fall, the changing colors contrast dramatically against the many evergreens in the area.
While you can see fall colors almost immediately as you climb the ascent to the lake, we recommend 1.5-mile Woodland Trail. It's a family-friendly loop that starts at the Big Bear Discovery Center and is a great place to see fall foliage and the lake below. The prime time to see the changing leaves are Mid-October through early November, and the best views are from the hiking trails north of the lake. Big Bear is a 2.5-hour drive from San Diego depending on traffic.
Lake Arrowhead
On the way to Big Bear Lake, you'll pass by the small town area of Lake Arrowhead. The area features some of the prettiest colors of the year, and at about a two hour drive from San Diego, you'll be able to see fall colors as soon as you head into the San Bernardino National Forest.
We recommend the North Shore National Recreational Trail. It features gorgeous mountain vistas and makes for a great day trip to escape the city. You'll be greeted with incredible fall colors among the pine, cedar, and dogwood trees before you pass by the scenic Little Bear Creek. The trail is about 1.9 miles long and begins just behind the North Shore Campground on Hospital Road off of Hwy. 173.
On your way home, stop by Lake Gregory in Crestline for more foliage views. You'll be greeted by black oak and pockets of aspen providing orange, buff, gold and yellow splashes of color among deep green pines. It makes for a lovely walk, and a great pit stop on the way back to San Diego.
For more autumn fun, visit our list of fall activities in San Diego, or check out our guide on the best San Diego pumpkin patches!
Shop La Jolla Artwork