Family Fun in La Jolla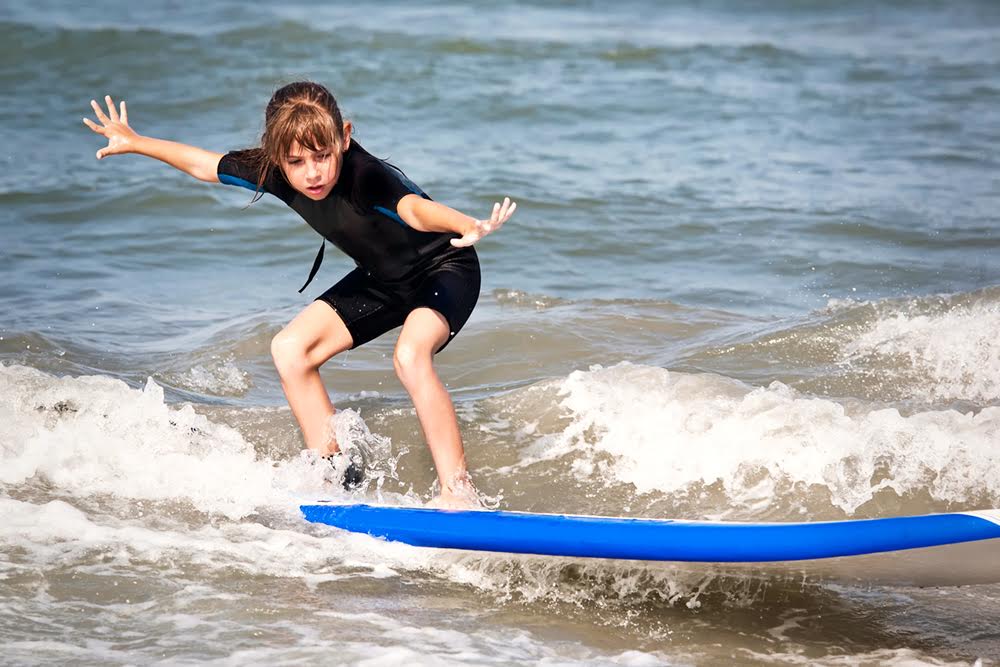 Between the waves crashing dramatically against jagged cliffs and the intrigue of secret caves, the La Jolla shore certainly brings a level a mystery and majesty to the San Diego portfolio. So, it's no surprise that La Jolla is a favorite destination for locals and tourists alike. From superb dining opportunities to outdoor adventures, you'll never have a hard time filling your itinerary. If anything, you may be left scratching your noggin about how to narrow down the top things to do.
Whether you're visiting La Jolla with small children or your about-to-fly-the-nest teenagers, you can build a dreamy itinerary. Expedia.com has partnered with La Jolla Tourism to bring you the best ways to enjoy some family fun in San Diego, no matter the makeup of your gang.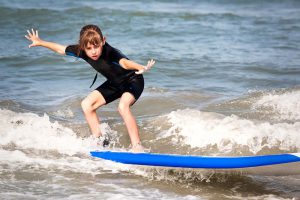 Kids
Do you have a grommet on your hands? That's what San Diegans call kids who surf. Your little fish can learn the ropes at the Menehune Surf School if they've not yet mastered riding waves or duck diving; a 4-hour kids' surf camp is the perfect way for them to get their feet wet. They'll revel in the success of standing on the board, and you'll get lots of cool photos from the shore.
Once you towel off, take the gang to the Children's Pool. The name of this landmark misleads just a bit; it was supposed to be a swimming area for kids, but over time it filled with sand and lured in seals during pupping season. You can stand on the boardwalk nearby to watch the seals from December to May. Grab a picnic lunch and head to Kellogg Park, where a play set for young kids is open to the public, and lots of green open space lets you relax near La Jolla Shores Beach.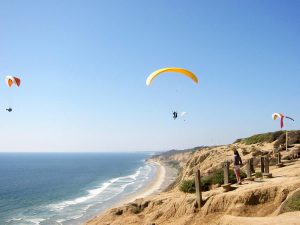 Teens
Teens can be difficult to please. Somewhere between being satisfied with a trip to the park and relishing a tour of a museum lies the perfect activity to let them feel as cool as they'll never admit wanting to be. La Jolla offers a wealth of activities that fall right into this elusive niche. A spearfishing trip off the coast gives teenagers the chance to snorkel out with a spear in hand, catching dinner in dramatic fashion using their primitive tool. Back on dry land, the Torrey Pines Gliderport offers a cool excursion for older teens and adults. Take a quick lesson, and soon you're flying off the cliff under a brightly colored canopy.
All Ages
A family that explores together stays together, so it's a good thing La Jolla has activities that work for an all-ages group. If you're traveling with kids, teens, and adults alike, the outdoors are the easiest way to strike a good balance. Climb into kayaks and go on a guided sea cave tour. You'll glide along the coast and spot marine life before paddling your way into exclusive caves only accessible by kayak. If larger vessels float your boat, get aboard a whale watching boat. Back on dry land, La Jolla day tours and afternoons at Windansea Beach will bring everyone together.
No matter how you spend your time in the Jewel of San Diego, you'll walk away with plenty of vitamin D and stories to last a life time. How will you create your memories in La Jolla?