Feeling Cheesy? 5 Must-tries for Cheese Lovers in La Jolla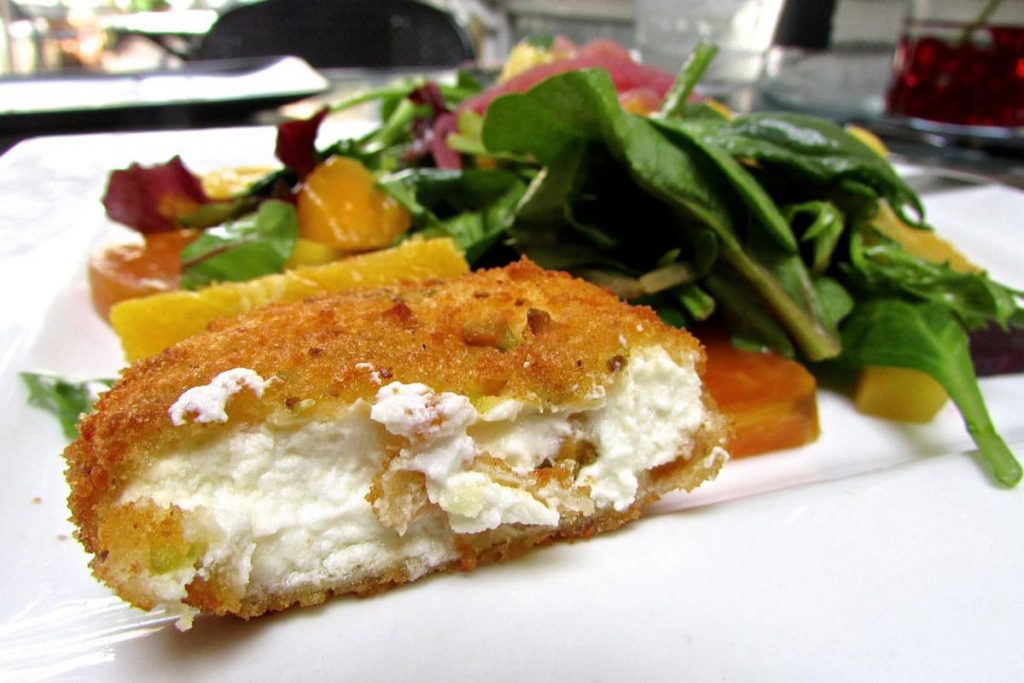 Grilled cheese. Mac 'n' cheese. Cheese plates. These are all items popular on American menus for a reason. Whose mouth doesn't water at the thought of a caprese panini or loaded macaroni and cheese? With these thoughts of mozzarella and jarlsberg in mind, we are proud to declare our love of cheese and name the top La Jolla restaurants (and their specific dishes!) for cheese lovers.
1. We Olive's Cheese Plates
For pure, unadulterated cheese, enjoy unique types on We Olive's cheese-only plate, or order their Artisan Cheese and Charcuterie Plate for pairing additional ingredients. This appetizer includes crackers, fruit, nuts and rare meats for layering and combining. Goat cheese truly climbs to a whole new level when paired with fig jam and artisan sweet yellow clover honey.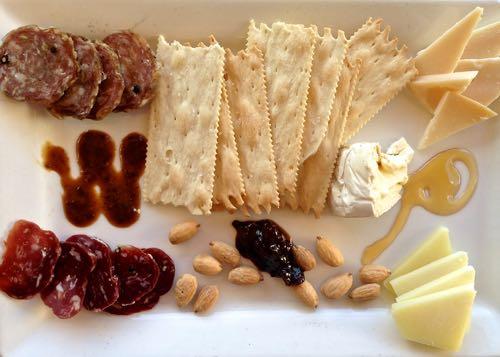 Good to note: There are special offers on the Artisan Cheese and Charcuterie Plate during happy hour Mondays through Thursdays from 4 to 7 pm.
2. The Hake's Savory Cheesecake
Whereas most cheesecakes are sweet, The Hake's is focused the essence of goat cheese and Gorgonzola it contains. Served with rosemary, pecans, seasonal fruit and honey, it's a heavenly cheese board in savory dessert form. Incredibly unique. Incredibly worth trying.
3. Catania's Pizzas
Catania, a high-end spot (literally due to its 3rd story location in La Plaza), offers wickedly good pizza. Choose from mouth-watering, cheese-packed selections like the Merguez Sausage (spicy lamb sausage, tomato, mozarella, oregano and, for that extra unique touch, an egg cracked into the middle) and Funghi (fontina, seasonal mushrooms, garlic and oregano).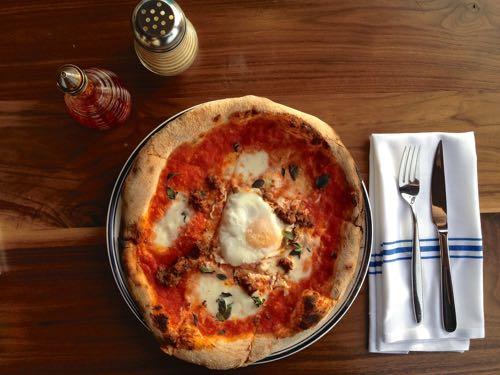 .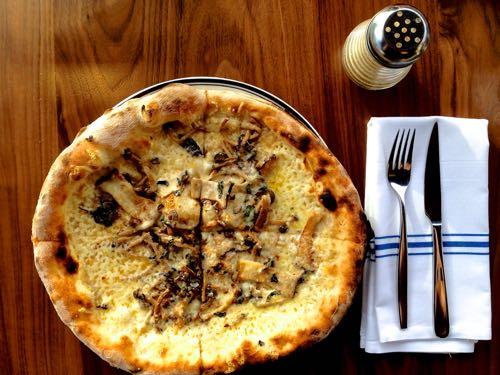 Make sure to take note, these pizza pies are on a special happy hour menu every weekday from 3 to 6 pm and Fridays & Saturdays 10 pm until midnight.
4. Finch's Roasted Beet Salad with Pistachio Panko Crusted Goat Cheese
One of Chef Mario Medina's creations at Finch's combines nutritious greens with delicious cheese. On top of his passion fruit dressing-topped salad rests a golden brown pod of savory magic. Cut into it, and you'll find this crisp outside is the case for the creamy, melting goat cheese within. As each bite melts in your mouth, feel no shame for sighs of happy content that follow.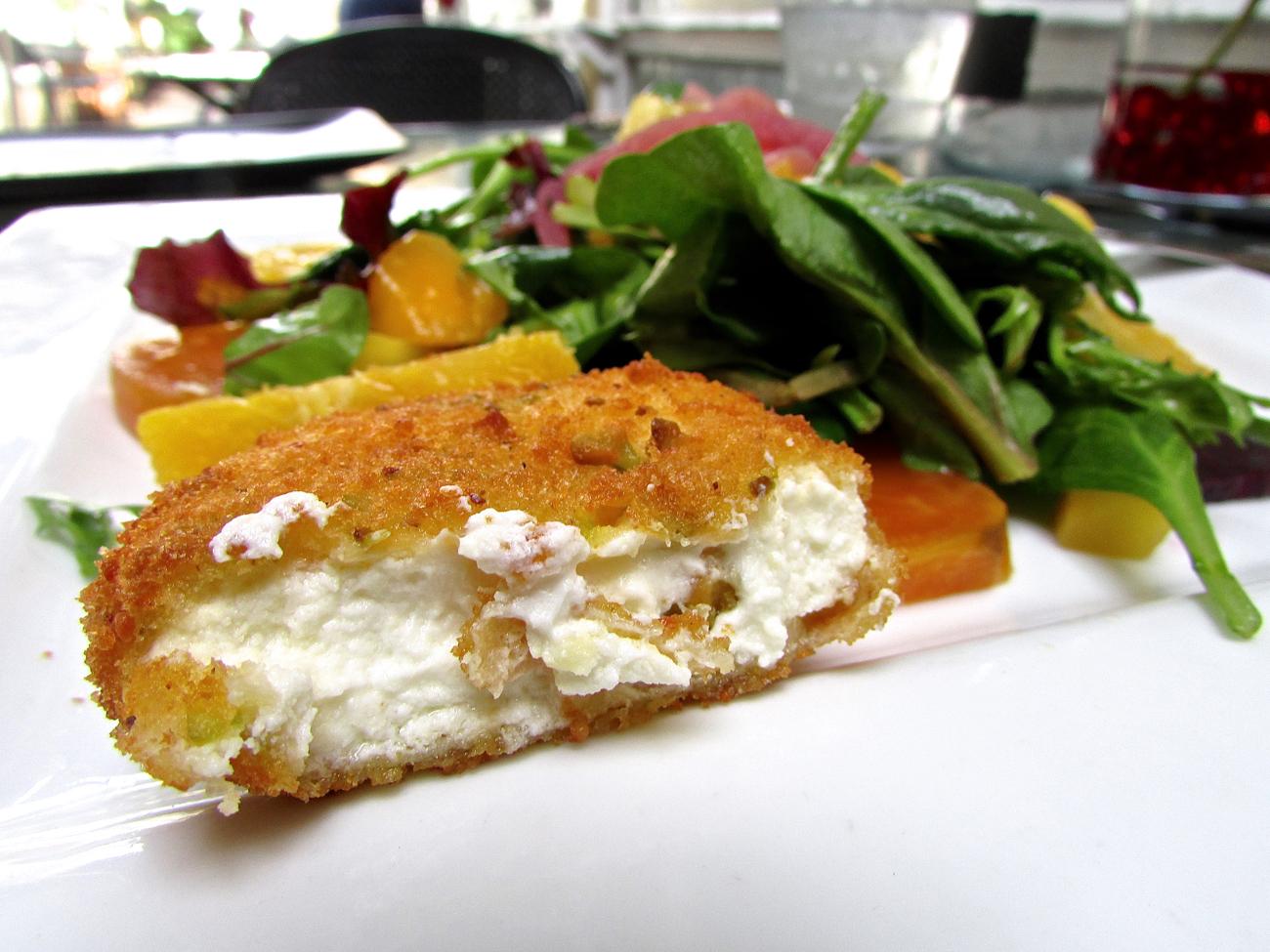 5. The Cheese Shop
Whether you get it in large sums to take home or served in a sandwich, this shop (as the name "The Cheese Shop" implies) is all about cheese. From local farms to international imports, head to La Jolla Shores to experience this true haven for cheese lovers.
Hungry for More?
If you're interested in other spots for food (including cheese!) in La Jolla, learn more about the culinary scene here at our Food Page.