Guide to the Best Budget Friendly Day in La Jolla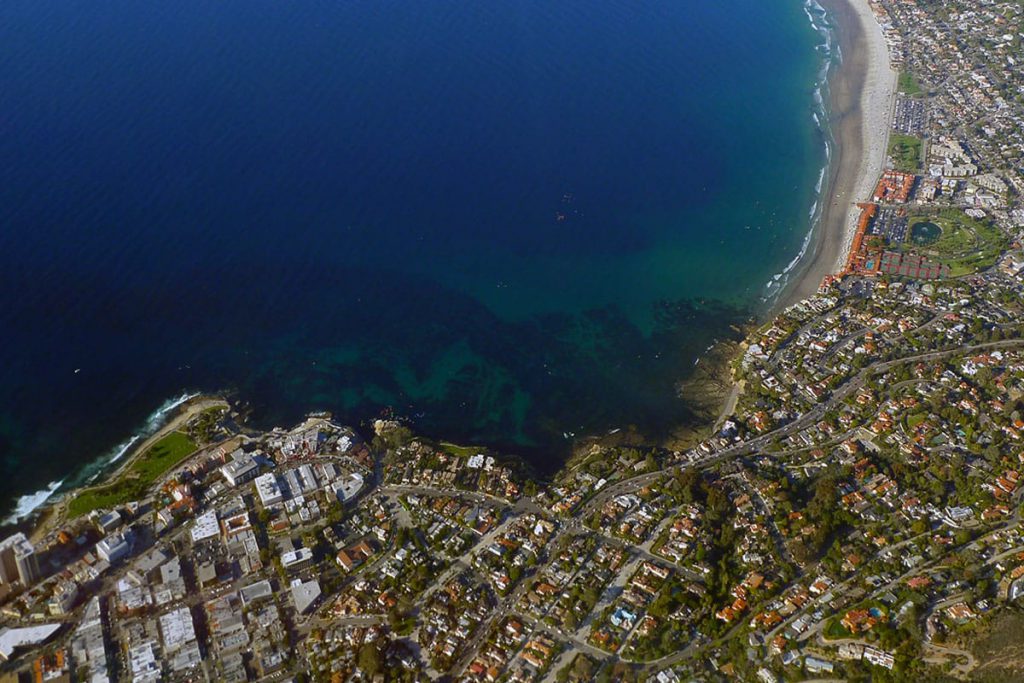 Guide to the Best Budget Friendly Day in La Jolla
When you think of La Jolla, you think of its ambience. Luxurious yet relaxed. Decadent yet laid-back. You may not be ready to buy a house on the beach, but that doesn't mean you can't experience the La Jolla lifestyle. Here's how to have the ultimate day in La Jolla, that's also friendly for your wallet.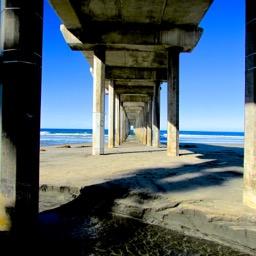 Enjoy breakfast at a local spot.
Enjoy a good cup of joe and the buzz of breakfast time on a budget at one of La Jolla's cozy cafes such as the Brick & Bell Cafe or Harry's Coffee shop.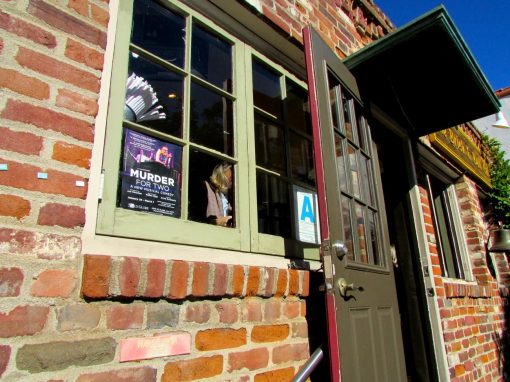 Brick & Bell Cafe: At this is budget-friendly haven, you can have a great breakfast that makes you feel as if you're in Italy. Get a bagel with spread, bacon and veggie scramble or unique, locally-loved Swiss Muesli…each option being under $5.
At Harry's: This spot has been here, family-owned, since the 1960s. It's known for filling, heart-warming pancake and french toast deals. Get thick, powdered french toast for only $5.99. Order two eggs and two pancakes for $6.99. If breakfast is the meal you'd like to splurge a little on? The $11.95 B.W. Florentine is incredible. Eggs florentine on a waffle, syrup on the side. That'll keep you full for a long time!
Make or Grab a Picnic Lunch. (Under $10)
For the best price, make your own lunch that morning and put it in a cooler. You can also get something in the city to take for later. If you're already at Harry's for breakfast, they have great sandwich deals under $7. Before leaving, simply order one to have wrapped to-go.
If it's a Sunday, hit the Open Air Farmer's Market, where you can walk the booths, soak up the organic atmosphere and pick up some fresh, locally grown fruit to take your lunch up a notch.
Hit the Beach. (Free)
Personalize this day by bringing whatever it is you most enjoy at the beach. Frisbee. Soccer ball. Boogie board. Time magazine. A good book. (And hey, if you're a resident, go to the local library first, so you don't even have to spend money purchasing a novel.)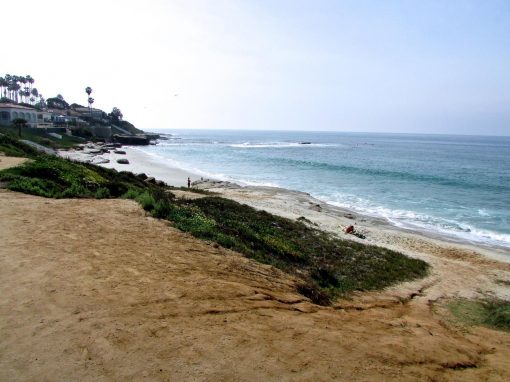 Spend the day here engaging in activities, reading and walking the coastline. When hungry, stop for your picnic lunch. Not sure which beach to go to? Help decide by checking out our blog: La Jolla's Best Beaches.
Take the Ocean Path towards the Village. (Free)
After your day of enjoying the beach and picnic lunch, head towards land and take the Ocean Path to Children's Pool. Walk the cliffs until you hit the sea lions. You may be surprised at how much fun you'll have observing these fun creatures, as well as all the other people nearby!
Check out the Tide Pools. (Free)
Head over to Shell Beach. This spot is known for great tide pools, where you can check out aquatic life like sea stars and sea anemones. It's a wonderful experience for people of all ages to get lost in.
Explore the Art Galleries and Shops of the Village. (Free)
Downtown La Jolla Village is filled with shops, restaurants and art galleries. Walk through the art galleries and take in artists' paintings, photography and more. You'll see work from local artists and from across the globe.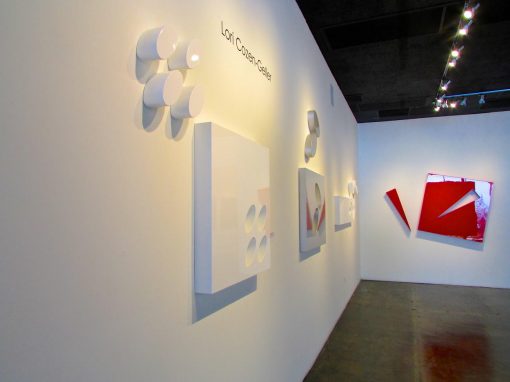 Each place you visit acts like an exhibit of one massive museum…the main difference? You don't have to pay for entrance. Afterwards and in-between galleries, stroll the streets for some fun window shopping, perhaps inspiring your own creative DIY mind.
(To learn about some of our favorite galleries, check out our blog: 3 Must-See Spots for Art Lovers in La Jolla.)
Watch the sunset. (Free)
Walk back towards the sea lions you visited earlier. Set yourself up on the grass of Ellen Browning Scripps Park or the railing all along the coast there. Take in the ambience of awe as the sun goes down.
Enjoy Dinner. (Under $20, prices vary)
There's been a lot of walking and activity since lunch. You saved big on the first two meals of the day and didn't even have to spend money on activities. Dinner can be your opportunity to enjoy expertly cooked food and keep costs reasonable at the same time. We recommend Karl Strauss as a prime place to do just that.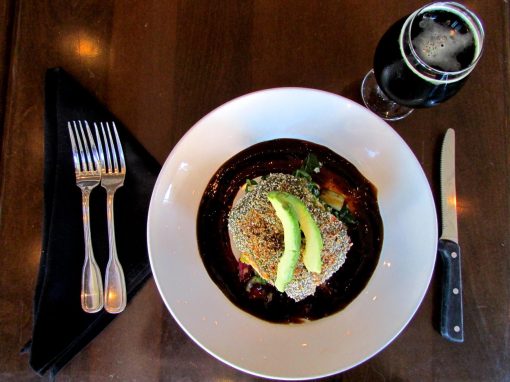 Karl Strauss Brewing Company: This brewery and restaurant combo attracts beer and non-beer lovers alike. You can find a great variety of meals that range in price, many being between $11 and $20. Enticing options like Ginger Crusted Salmon, Brick Chicken, Pesto Chicken Pasta, Spicy Tofu Curry and Chipotle Pastrami all under $15.
The Ginger Crusted Salmon, at $19.95, is a gorgeously crafted meal that would go for far more at other nearby establishments. The chefs here take great pride in presentation, and this dish is the perfect example. The ripe avocado on top brings perfect contrast to the crusted salmon underneath, and the decadent firecracker sauce circling the dish adds the ultimate touch. It's understandable that you'll probably want to snap a picture before eating.
Check out a show or live entertainment. (Price varies)
The Loft: This contemporary, 20 something oriented loft hosts a wide variety of events. Music shows require tickets, but tend to be no more than $30 for even the most famous of artists. Many events, such as trivia, are actually free. You may buy a drink or two, but with beers and sangria at $6, the cost is low.
Comedy Store offers a variety of single headliners and multi-comedian shows. If you join their list, you can sometimes even snag tickets for free on Thursday nights. (Just remember there's a 2 drink minimum. However, sticking to low-cost drinks like cranberry vodka over more-expensive cocktails will keep your cost down).
Moonlit beach walk. (Free)
You've already done a lot, but perhaps you're still not quite ready to head home. Take in the beach one more time…from a new perspective. Walking along the beach by moonlight is the stereotype of romance for a reason. Walk here with (or without!) your honey to end the day on a perfect note.
You truly can have a wonderful, action-packed day in La Jolla without the guilt of overspending. Just remember that no matter one's bank account, you can live up the La Jolla seaside lifestyle.