The Vegetarian's Guide to La Jolla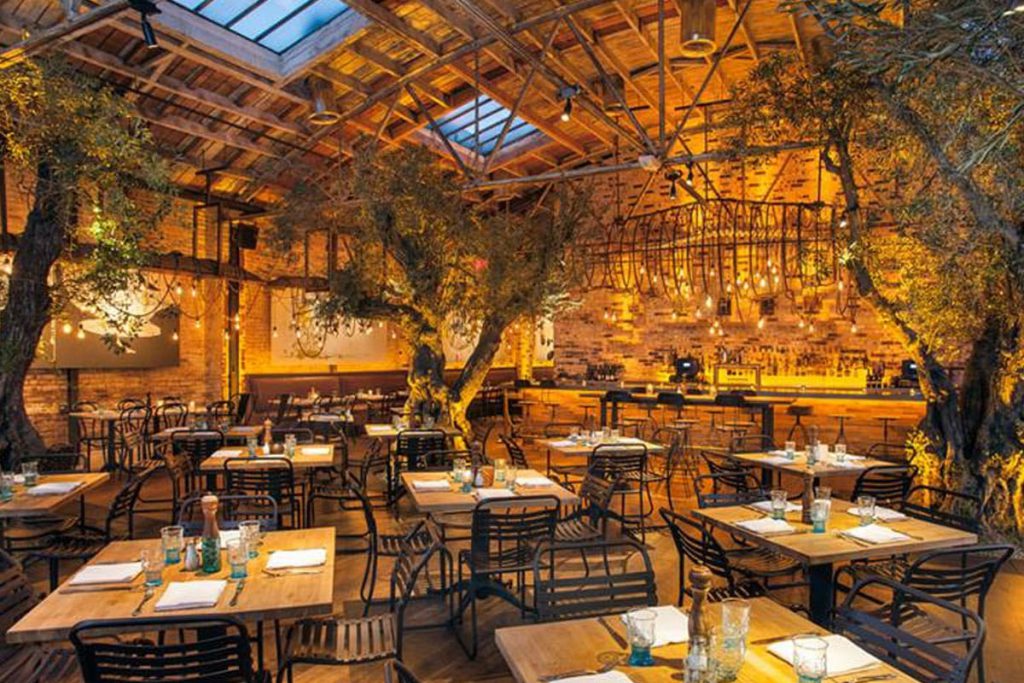 As a vegetarian, I often find that when hungry and perusing restaurant menus, people point out standard salads as options. Now, don't get me wrong, I love my greens, but vegetarians certainly don't crave salad for every meal or always get full from them.
That's why I wanted to go out and explore the variety of meat-free foods La Jolla has to offer. If you're another self-proclaimed veggie who doesn't feel like a bed of lettuce topped with tomatoes? Know that there is hope.
For Breakfast
Oatmeal and fruit are delicious, but, if you're at breakfast with friends, they don't necessarily make your mouth water the way your neighbor's bacon does. Head to Harry's Coffee Shop for a wide variety of stuffed omelets and creative vegetarian dishes. My #1 recommend? The B.W. Florentine. It's a large, semi-sweet waffle topped with poached eggs and spinach, all covered in a creamy hollandaise sauce that doesn't simplish nourish, it satisfies. Trust me; you won't be looking longingly at sausage or ham dish your neighbor is tucking into.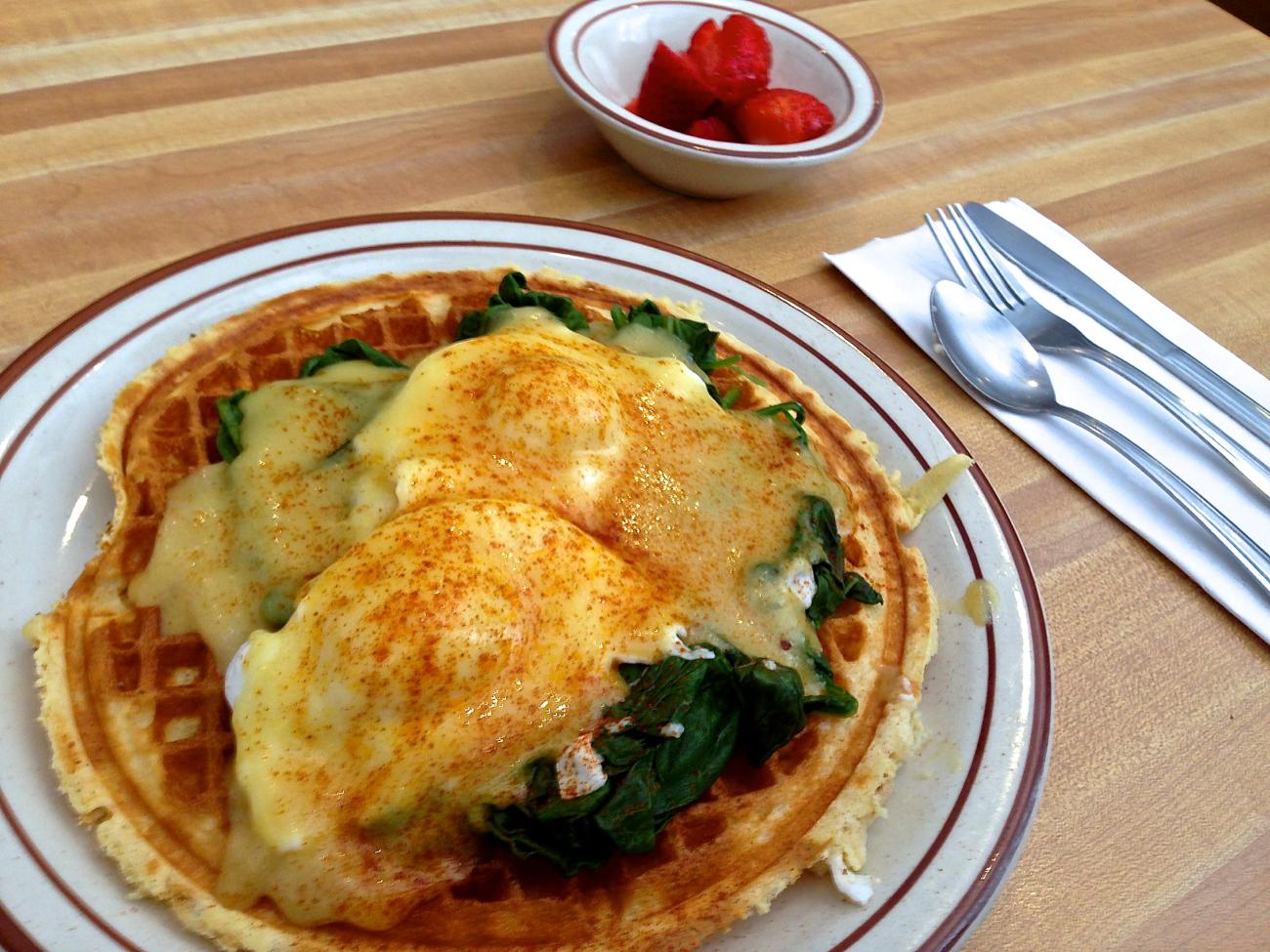 If you're more of a french toast kind of lad or lass, the Brockton Villa is a must. Their coast toast has won awards for it's orange-hinted, souffle magic that entices carnivores and herbivores alike.
For Breakfast or Lunch
The Coffee Cup is ideal for both morning and afternoon meals. Some of the most popular breakfast favorites, the manager declares, include the Avocado Scramble (a scrambling of eggs served with vegetables, rosemary potatoes and rosemary bread), Soy Chorizo Scramble (a massive Mexican-inspired breakfast with truly chorizo-like "meat") and Zen Breakfast (an Asian inspired dish with a base of rice, veggies and marinated tofu). It's actually almost hard to find meat here; almost all of their power-packed breakfast dishes are vegetarian.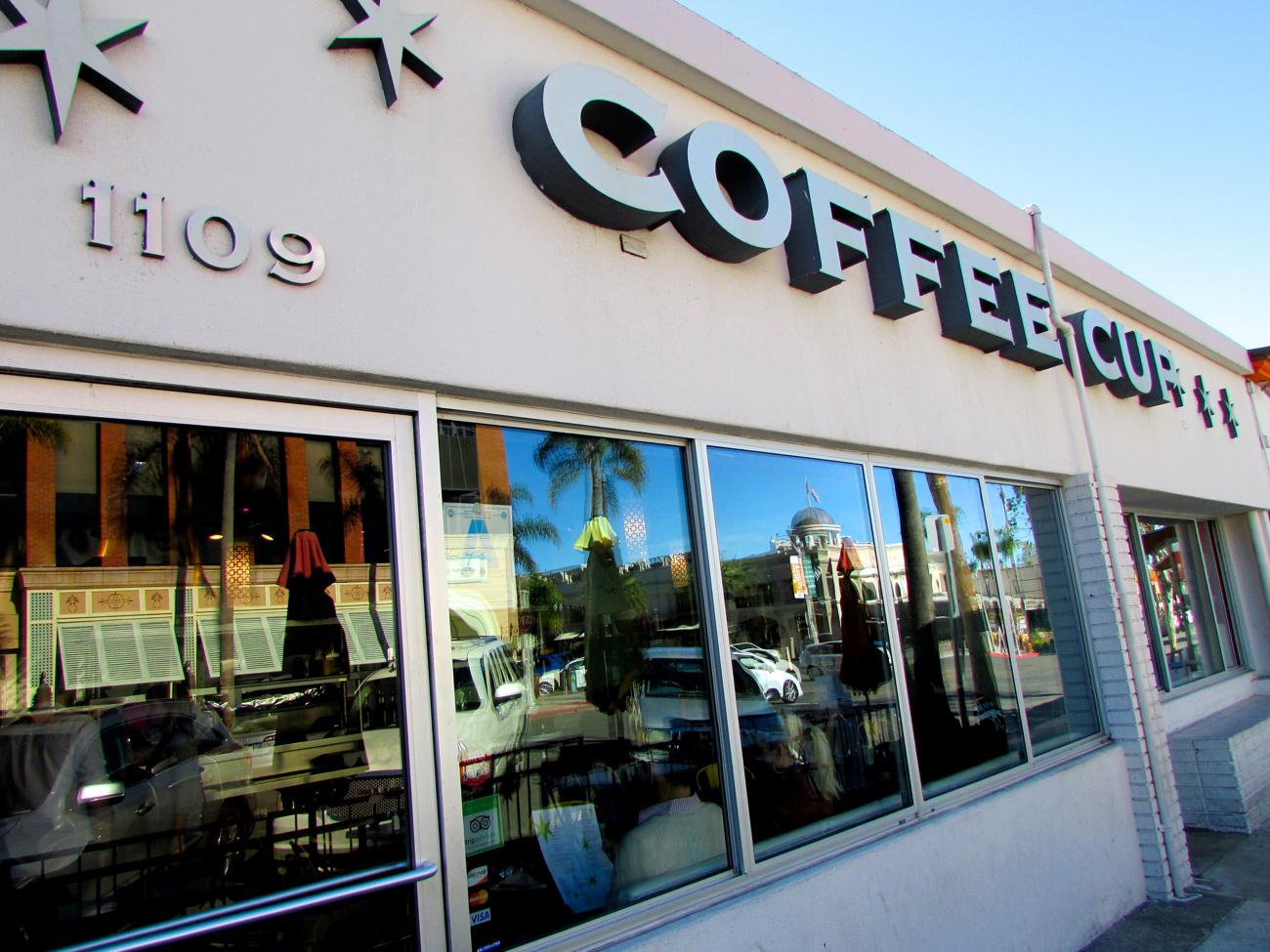 On the lunch side, you'll find many vitamin-loaded options with bases of rice, vegetables, ginger and peanut sauce. They offer an especially unique fusion dish called the Asian Quesadilla, in which this cheese and vegetable-filled Mexican favorite gets a kick from a far-off continent's peanut sauce and (if desired) marinated tofu.
The hunger you experience after a short amount of time post-salad eating? Definitely won't happen here. This wide variety of options with different types of proteins keeps you plenty full until dinner time.
For Lunch
If you had one of the massive meals at Coffee Cup for breakfast, chances are you may want a lighter lunch like a salad. However, that doesn't have to mean boring. Many La Jolla restaurants offer exciting salads with unique pairings, like the Roasted Beet Salad with Passion Fruit Dressing and Pistachio Panko Crusted Goat Cheese at Finch's Restaurant. This tangy yet sweet dressing makes it one of the most tantalizing salads I've ever tried.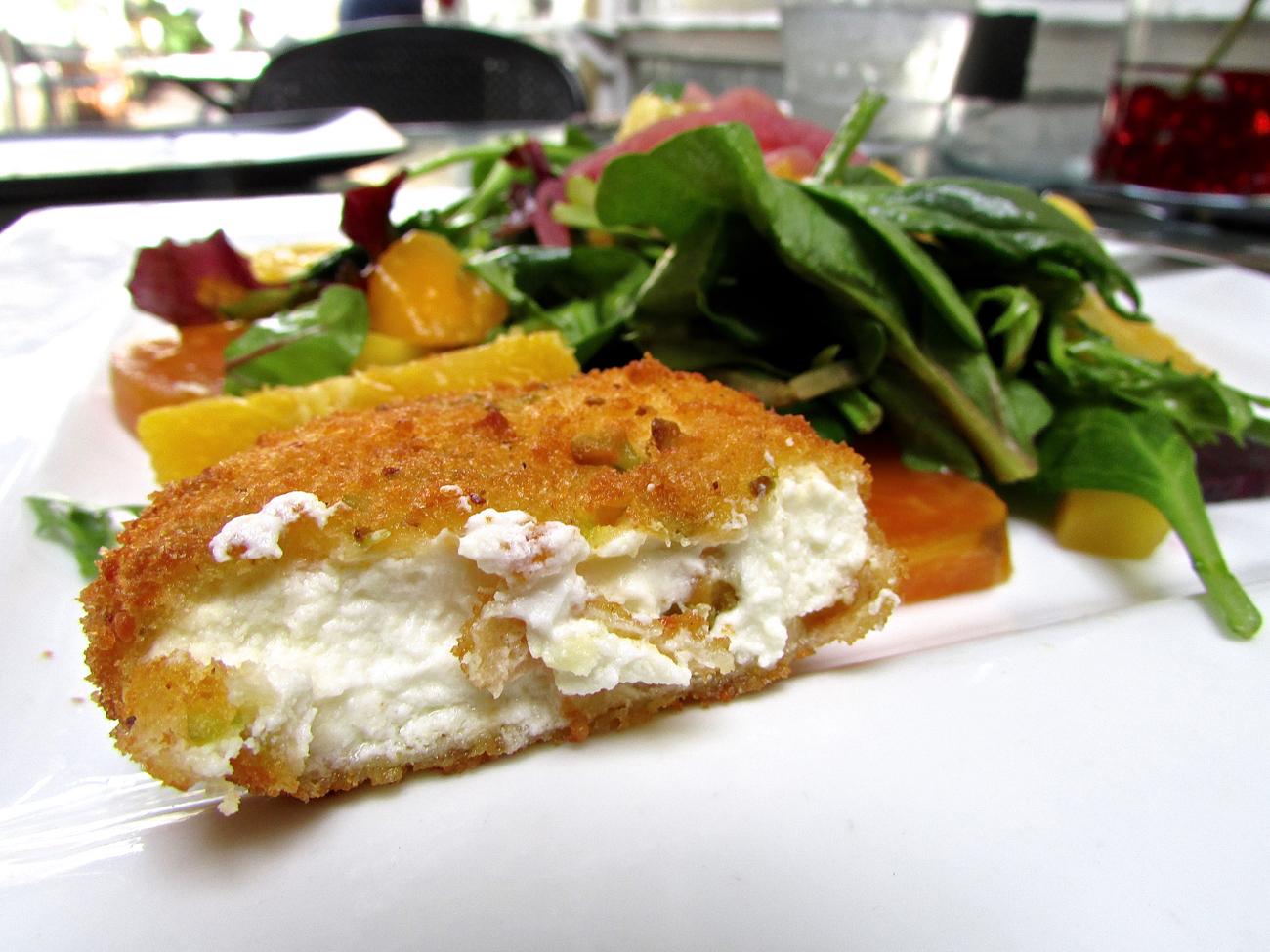 There's also the Duo Beet Salad offered at the Estancia's El Adobe Restaurante. Simple and high-quality ingredients paired with the freshly baked bread and garlic butter brought to the table? Delicious. Especially when combined with the peaceful atmosphere of the resort, this spot gets a major thumbs up.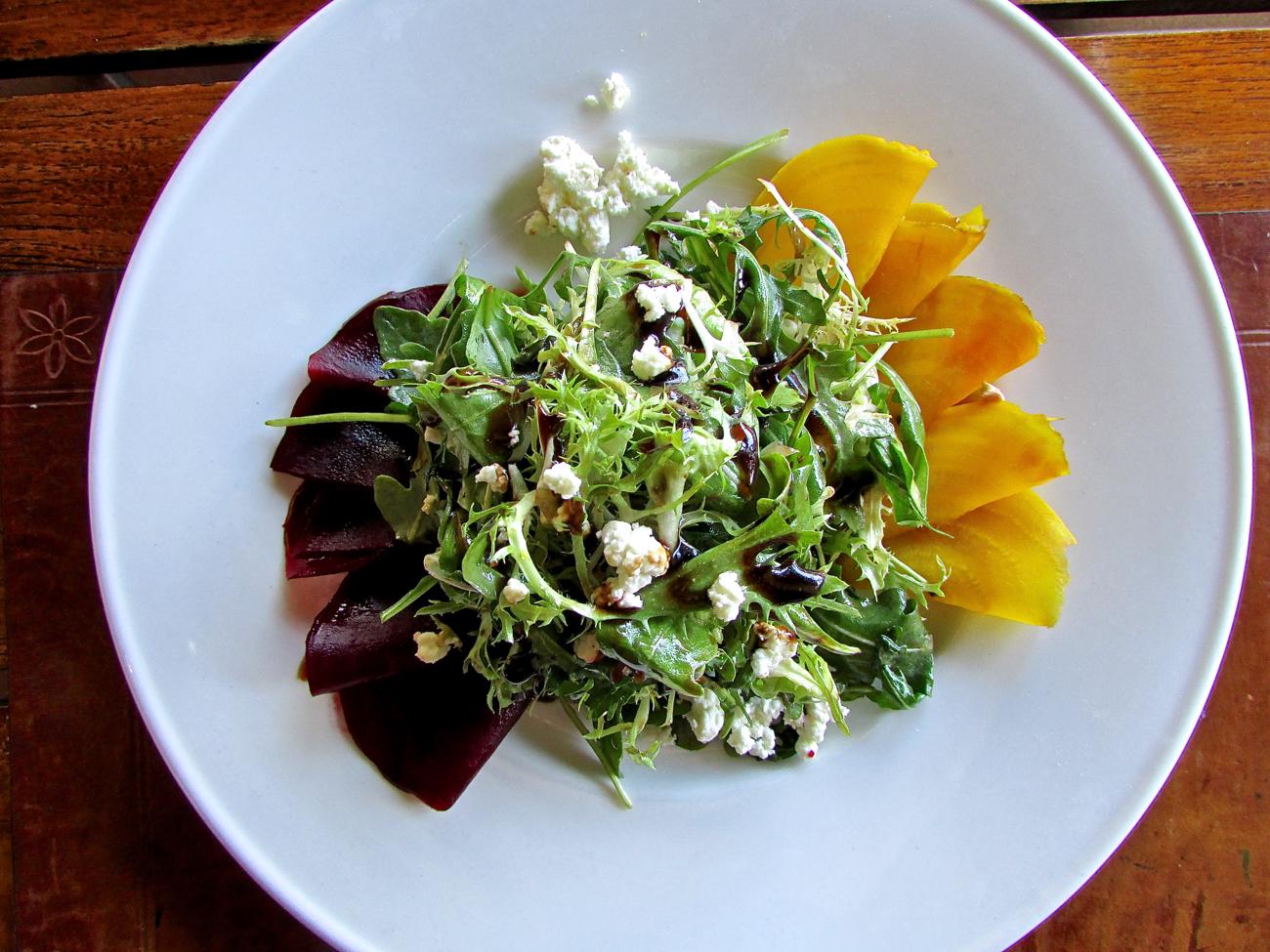 For Dinner
The Herringbone Restaurant is primarily known for seafood, as the name implies, but they have a few terrific vegetarian options such as the butternut squash risotto and four enticing types of olive wood fired flatbreads.
And if you do eat fish from time to time, classifying yourself as more of a pescetarian, my ultimate recommend for a more upscale meal has to be the Maine Sea Scallops served at the Grande Colonial's Nine-Ten Restaurant. Subtle yet succulent, each bite is perfect, somehow tasting more magical and flavor-packed than the next.