Guide On What a Cannabis & Weed Lounge Is: 2023 Edition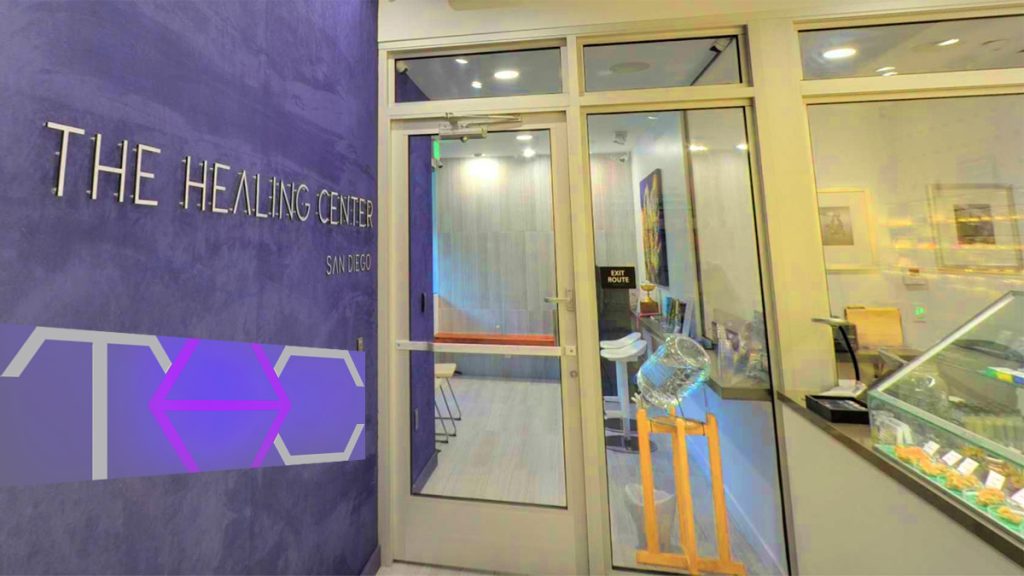 This post is part of our Best Dispensary in San Diego series, sponsored by The Healing Center of San Diego.
A cannabis weed lounge is essentially an establishment where you can consume cannabis openly and without judgment–whether it be in the form of edibles, THC infused beverages and cocktails, and beyond. Typically, they are fairly social environments that offer other engaging things to do and amenities aside from a place to simply get high and chill, including board games, entertainment, and in some cases' food. 

This lounge-style cannabis consumption concept was designed to help normalize cannabis use and promote social consumption in a safe space. It is an innovative opportunity to get high comfortably, legally, and with both peers and strangers alike.
What Is a Cannabis & Weed Lounge?
By definition, a weed lounge is a place where you can either smoke or consume cannabis in a publicly accessible venue around other like-minded people. These marijuana-friendly event spaces are generally not licensed for cannabis retail, so they partner with establishments that offer food and beverage or some sort of amusement in order to abide by current standing marijuana regulations.
If you are considering launching a weed lounge, you'll need to acquire various licenses to sell different products, and you'll need to consider whether you'd like to offer a place for your customers to smoke and vape, or simply just ingest weed. These tight rules explain why dispensaries are still supreme when it comes to purchasing cannabis, though we are seeing more weed lounges and even some cannabis smoking bars spring up in states where cannabis is already legal for recreational users.
The pioneering Cannabis Café was created by Lowell Farms–a restaurant in West Hollywood that opened its doors in 2019. It set the tone for other cannabis lounges across the U.S., and while there aren't many to venture to just yet, be prepared for rapid expansion of weed lounges and smoking rooms that offer some form of activity, dining, or entertainment. The number of lounges is expected to triple in the next year or so. For San Diego residents, get excited about the first licensed cannabis lounge South of Los Angeles to open on the waterfront in National City sometime soon.
Example of a Cannabis Lounge
Harambe Cafe & Social Club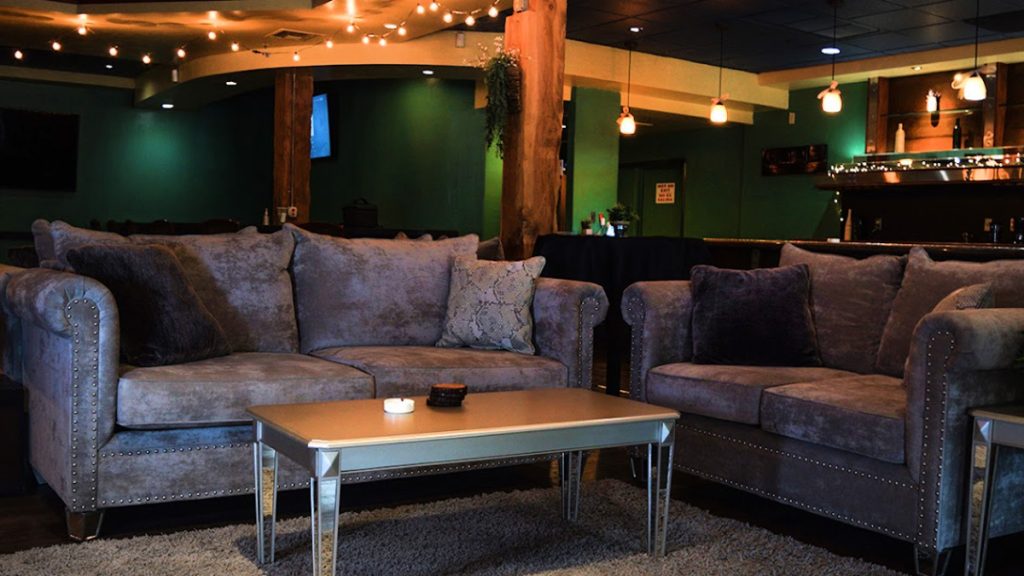 Harambe Cafe is the first black, women, and family owned cannabis consumption lounge in the entire state of Arizona. It is a super casual cafe-style joint that features a dab bar, comfy couches, vibey art, and an ultra relaxed environment. Harambe Cafe is both safe and inviting, and they host events and experiences to elevate your high. These include paint sessions, live music and jazz nights, comedy shows, and Canna Drag–a drag show for cannabis enthusiasts. How cool is that? Another bonus of this café is their support for local vendors and local acts who they feature in their shop.
Harambe offers different types of beverages including coffee, hot cocoa, hot tea, and baked goods. They have a fine selection of CBD drinks that all come with flavored sprite and lemonade, like strawberry lemon haze or black peach. Their menu also includes energy drinks and tasty specialty drinks, which are positively off the chain. One of their popular menu items is "Toasted on the low"–complete with toasted marshmallow flavor, club soda, half-and-half, chocolate drizzle and whipped cream.
Address: 6464 East Tanque Verde Road, Tucson, AZ, 85712
Phone: (520) 849 – 7357
Hours: Mon – Sat 8 a.m. – 10 p.m.
Closed Sundays

Rainbow Bar & Grill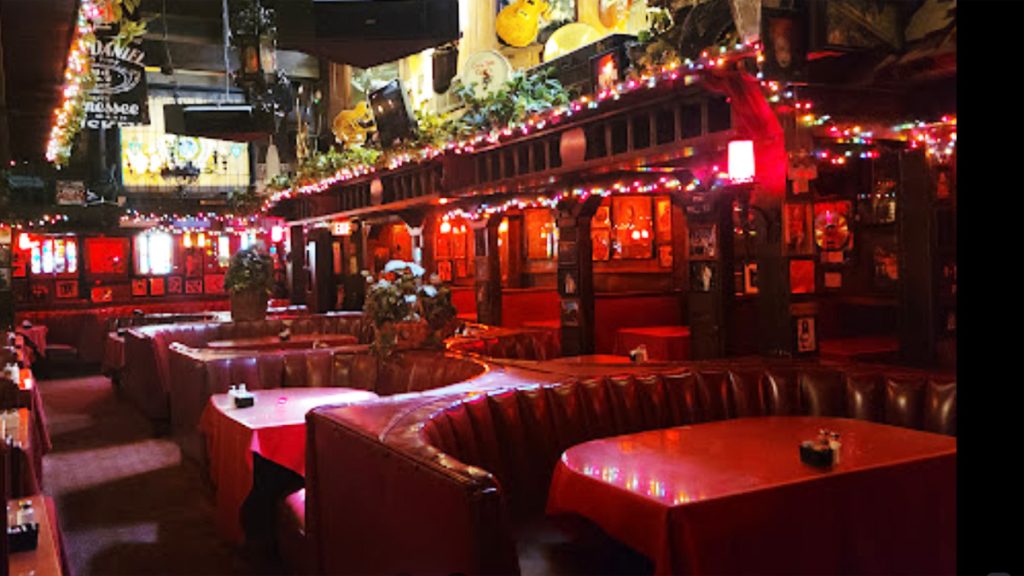 Come one, come all, to one of the greatest atmospheres to people watch and listen to Rock N' Roll, located on the Sunset Strip in the gay district of Los Angeles. The Rainbow Bar & Grill is a posh yet slightly grunge spot with tasty eats, standing out as one of the few weed friendly restaurants and nightclubs in the area. This establishment features a semi-open air patio to smoke at, and tons of yummy Italian, Mexican, and American food options, including late night bites served till 2 in the morning. No need to worry about satisfying your midnight munchies here!
The Rainbow Bar & Grill has been around since 1972, where rock musicians such as Alice Cooper, Ringo Starr, and John Lennon would congregate and get silly back in the day. This weed lounge became popular because it was a place for prominent, high society folks to get loud, rowdy, indulge, and get high in a judgment free zone. If drag queens smoking blunts and break-into-song waitresses, or any other theatrical experience is up your alley, then you'll want to check this place out. Oh, and they also offer happy hour Monday through Friday as early as 11 am all the way to 7pm.
Address: 9015 Sunset Blvd, West Hollywood, CA 90069
Phone: (310) 278-4232
Hours: Mon – Sun 7 a.m. – 9 p.m.
The Studio Cannabis Lounge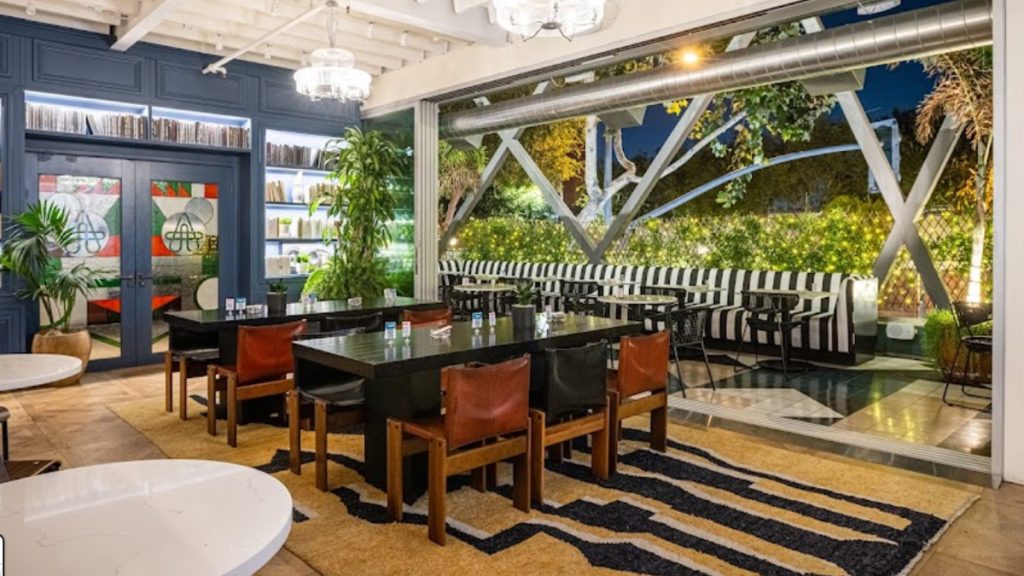 This cannabis lounge and dispensary is a hip spot in West Hollywood, offering edible dining, live music, art, and consumption forward events and wellness classes. The Studio Cannabis Lounge is a firm believer that consuming cannabis in a communal setting enhances the artistic experience and cultivates a deeper sense of community, which is why they produce unique events such as wake & bake drag brunch, open mic night, music and cannabis cocktail night, burlesque shows, yoga, movie nights, "jokes & tokes" comedy shows, and beyond!
The Artist Tree is the cannabis consumption lounge close to the retail location, where all your cannabis purchases can be done. At this dispensary you'll find great deals on flower, edibles and vape cartridges. The Artist Tree carries top brands like 710 Labs, Mistifi, Alien Labs and Care By Design.
Address: 8625 Santa Monica Blvd., 2nd and 3rd Floor, West Hollywood, CA 90069
Phone: (310) 362-1004
Hours: Mon – Fri 11 a.m. – 2 a.m.
Sat – Sun, 3 p.m. – 2 a.m.
States Where Cannabis Lounges are Located
Weed lounges in the states, compared with places like Amsterdam in the Netherlands, are still few and far between. You'll find a handful in West Hollywood and San Francisco, California, Las Vegas, Nevada, and soon to be San Diego, though regulations on legal places to safely consume and indulge are still limited. Nonetheless, keep your eyes peeled as new marijuana laws are integrated.
Can You Purchase Food at a Cannabis Lounge?
While cannabis lounges are popping up throughout states that have already legalized cannabis, there are additional regulations when it comes to serving cannabis in the form of a cocktail, beverage, or dish. Some places have begun offering BYOC (bring your own cannabis) in the event that they aren't able to legally sell it. We are starting to see more cannabis cafés and weed eateries pop up in northern and southern California, as well as Arizona, Nevada, and Illinois, which recently legalized cannabis consumption lounges.
Some weed lounges operate simply as smoking rooms, and others have linked partnerships with nearby dining restaurants that might directly deliver food and beverage to the cannabis lounge by simply ordering via a QR code. That said, there is a new bill coming out that, if passed, would allow California weed lounges to sell THC-infused food and beverages, among other things.
Is a Weed or Cannabis Lounge Right For You?
The social atmosphere of a cannabis lounge is dependent on the overall vibe of the area. Some weed lounges can be more reserved and relaxing, fit for those who want to chill out, read a book, or journal as they sip on CBD coffee. Others offer a higher-energy, sociable environment, perhaps offering food–restaurant style–or some form of entertainment. In most cases, cannabis lounges provide an opportunity to chat with other cannabis lovers, making it a social experience and perhaps a way to meet future smoking buddies.
Where to Consider Purchasing Cannabis in San Diego
While San Diego is still working toward creating exciting weed lounges for pot enthusiasts to toke and chill, that doesn't mean weed is hard to find in the area! The Healing Center in San Diego is an adorable dispensary in the city of San Diego where you can find every type of strain in the book, from reputable brands. They offer amazing deals on their products for first timers and loyal customers alike. While you're waiting for lounges to appear in your area, don't forget to support local and pop in to THCSD!
As you can see, cannabis lounges offer a fresh perspective on cannabis consumption in a public or social setting, helping people feel more comfortable and accepted when they are under the influence of marijuana. If you're a social smoker or like to immerse yourself in engaging activities while under the influence of marijuana, you'll definitely want to give a cannabis lounge a try!