10 Hawaii Alternatives For An Affordable Getaway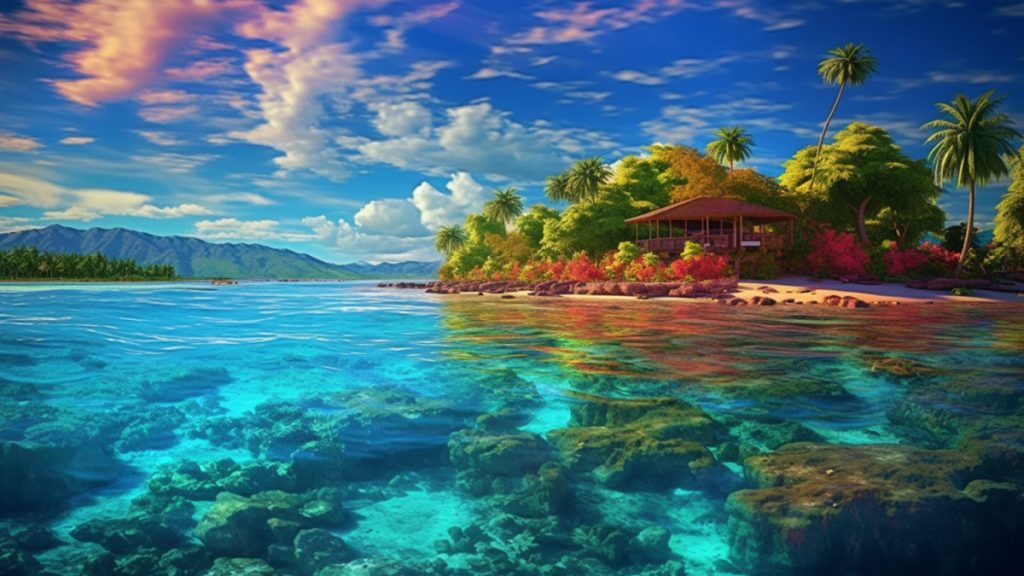 Huzzah! You've finally scraped together some free time and extra income to take that exotic vacation you've always dreamed of. Fantastic! We'll be the first to wish you a bon voyage – but do your vacation plans deliver enough bon vivant for your buck? We can't blame you if you're like millions of Americans who set their sites on a Hawaii getaway every year. The Big Island is undeniably a great destination for R&R and fun. But is it really? Some might argue that the Aloha State and its islands have become over-commercialized and grossly expensive over the years. Luckily, price doesn't have to be a barrier to a bodacious dream vacation. That's why our crackerjack travel pros have curated 10 different alternatives to Hawaii that pose better opportunities for your budget and blissful vacay experience.
Hawaii Alternatives for Exceptional Travel Experiences
Hawaii often comes to mind as a top choice when planning the perfect vacation. And why not? It has lovely beaches, breathtaking landscapes, and a rich cultural heritage. Sure. Hawaii might be synonymous with tropical delight, but plenty of other equally jaw-dropping destinations are waiting to charm you with their beauty and affordability. So, why limit yourself to just one option? Expand your horizons and consider these Hawaii alternatives for an unforgettable getaway.
Fiji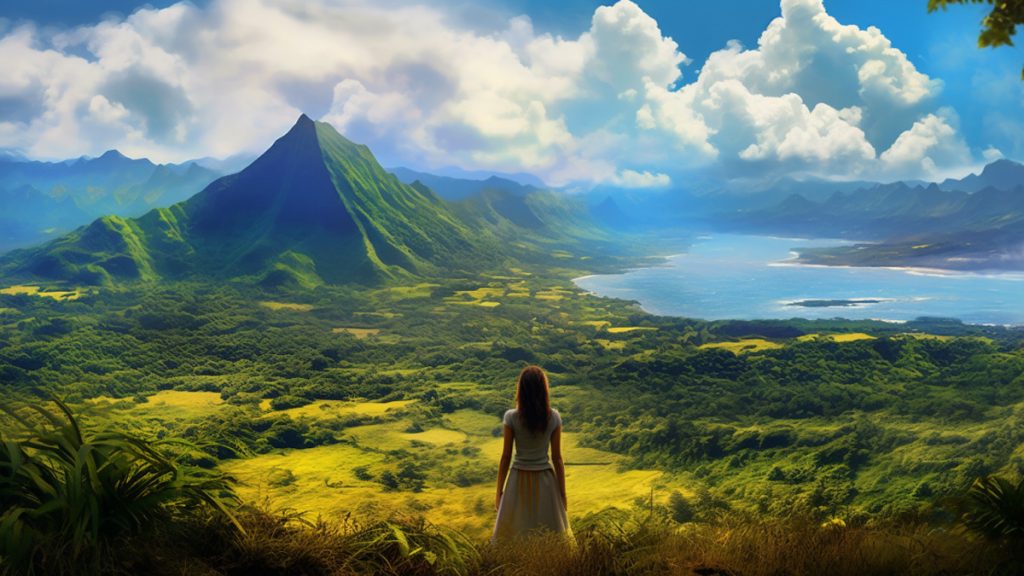 One of our top Hawaii alternatives is Fiji. Known as the "Soft Coral Capital of the World," Fiji promises exceptional underwater adventures with its crystalline waters bursting with marine life.  Balmy breezes, palm trees gently swaying, and immaculate ivory sand beaches – Fiji offers a tropical paradise that rivals Hawaii's beauty. Plus, it boasts fewer crowds as well as more affordable and convenient flights from San Diego than Hawaii posits.
A giant benefit of vacationing in Fiji vs Hawaii is the cost. Hawaii can be quite expensive, especially when it comes to accommodation and dining options. Contrarily, Fiji offers more bang for your buck without compromising on luxury or beauty. You'll find a range of affordable accommodations, from budget-friendly hotels in the capital of Suva to lavish (and surprisingly cheap) beachside resorts in Denarau Island.
Another advantage of a Fiji-cation is the cordial hospitality of the genial locals, who are so welcoming and generous in showing off their lovely country and its 300 islands. Immerse yourself in Fiji's rich cultural traditions by attending traditional ceremonies or experiencing Fijian cuisine at local markets or restaurants. If you're looking for paradise for pennies – Fiji is undeniably the destination for you.
Puerto Rico
Once you arrive in Puerto Rico, you'll find that accommodations and activities are also more affordable than the Big Island's high prices. But affordability isn't the only reason Puerto Rico is a great Hawaii alternative.
Puerto Rico offers plenty of natural beauty with its lush rainforests, cascading waterfalls, and crystal-clear waters. Whether you're hiking through El Yunque National Forest or snorkeling in Flamenco Beach, there's no shortage of outdoor adventures waiting for you in Puerto Rico.
And let's not forget about the rich culture and history that can be found throughout the island. From exploring Old San Juan with its colorful colonial buildings and cobblestone streets to indulging in delicious local cuisine like mofongo and lechón, there's something for everyone in Puerto Rico.
Cancún, Mexico
Why not explore the unique charms of Cancún, Mexico? This vibrant city on the Yucatan Peninsula has plenty to offer for those seeking cheaper alternatives to Hawaii while also ticking all the boxes that make for an unforgettable getaway.
First off, let's talk about the captivating Cancún beaches. With scintillating turquoise waters and powdery white sands stretching as far as the eye can see, Cancún gives Hawaii a run for its money (aesthetically and financially). Whether you're lounging under a palapa or snorkeling along the Mesoamerican Reef system, there are endless opportunities to soak up some sunshine and enjoy the pristine beauty of nature.
But it's not just about the beaches in Cancún. The city is also known for its rich history and culture. Explore ancient Mayan ruins like Tulum or Chichén Itzá and immerse yourself in centuries-old stories of civilizations' past. And don't forget about the mouth-watering Mexican cuisine! From street tacos to fresh ceviche, your taste buds will be in heaven.
Costa Rica
If you haven't vacationed here, you should definitely give it a shot. Costa Rica stands out as a top contender when it comes to finding Hawaii alternatives for sparkling, memory-making getaways.
This country has everything from lush rainforests teeming with exotic wildlife to pristine beaches with azure-colored waters. Whether you're seeking adventure in the cloud forests of Monteverde or relaxation on the alabaster sands of Manuel Antonio National Park, Costa Rica has something for everyone.
Aside from being more affordable, another advantage of choosing Costa Rica over Hawaii is the wide range of activities available. From adrenaline-pumping adventures like zip-lining through canopies and whitewater rafting down raging rivers to tranquil experiences like soaking in volcanic hot springs or strolling through coffee plantations – there's never a dull moment here.
Bahamas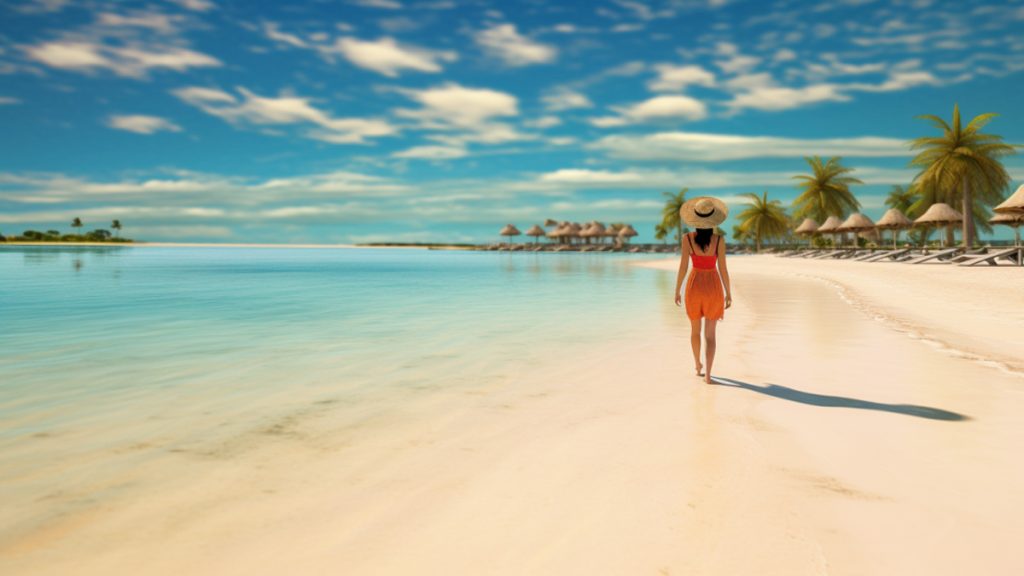 The Bahamas – a tropical paradise that rivals Hawaii in terms of sheer beauty and vacation experiences. With its shimmering waters, resplendent sand beaches, and vivacious coral reefs, the Bahamas offers a truly smashing vacation experience.
The Bahamas is a great sabbatical pick because it's an ideal East Coast Hawaii alternative. Traveling to the Bahamas is much more convenient and cost-effective for those living on or near the East Coast. Flights from major cities like Miami or New York are readily available, making it an ideal option for those seeking a quick getaway without breaking the bank.
In addition to its accessibility, the Bahamas has bragging rights for a slew of thrilling activities and attractions that cater to every type of traveler. From snorkeling and diving in some of the world's most breathtaking underwater landscapes to exploring historical sites such as Nassau's colonial architecture or swimming with pigs at Pig Beach – there is never a dull moment in this island paradise. Whether you're sipping on a refreshing Bahama Mama cocktail at one of Nassau's beach bars or indulging in delicious fresh seafood caught right off the coast, you'll immerse yourself in an atmosphere that oozes relaxation and pleasure.
Jamaica
This Caribbean island offers a fiery blend of rich culture, exquisite landscapes, and warm hospitality that will leave you spellbound. One of the highlights of Jamaica is its music scene. From reggae beats pulsating through the streets of Kingston to the infectious rhythm of rocksteady or dancehall, you'll find yourself immersed in a musical journey like no other. The birthplace of Bob Marley, this island resonates with soul-stirring melodies that will touch your heart.
But it's not just about the music – Jamaica also boasts some awe-inspiring natural wonders. Take a dip in the sparkly sapphire waters whimsically tumbling at Dunn's River Falls. Or, explore lush rainforests teeming with exotic flora and fauna. And if you're feeling adventurous, don't miss out on thrilling activities like zip-lining through treetops or exploring underwater caves.
Dominican Republic
For outdoor enthusiasts, the DR offers a ton of activities, such as hiking through rainforests in Jarabacoa or zip-lining above treetops in Samaná. The country is also heralded for world-class golf courses along with excellent opportunities for snorkeling and diving among colorful coral reefs – all of which are far less expensive than you would encounter in Hawaii.
In terms of nightlife and entertainment options like music festivals or lively beach parties called "fiestas," few destinations can match what the Dominican Republic has to offer. Dance merengue or bachata until dawn with friendly locals who truly know how to have a good time.
Another aspect where the DR shines is its rich culture and history. From exploring Santo Domingo's colonial architecture to visiting ancient Taino caves in Puerto Plata, there are endless opportunities for cultural immersion. In contrast to Hawaii's Polynesian heritage, the Dominican Republic boasts a blend of African, European, and indigenous influences.
Bermuda
A hefty advantage of choosing Bermuda as an alternative to Hawaii is its charming blend of British colonial heritage and laid-back Caribbean vibes. From sipping high tea (yes, it's a thing in Bermuda) at elegant resorts to indulging in fresh seafood at local fish shacks, there's something for everyone here.
Bermuda also boasts incredible natural beauty. Explore underground caves and swim with colorful marine life in one of their many snorkeling spots. And let's not forget about that famous pink sand! It's truly something you won't find anywhere else.
When it comes to activities and attractions, Bermuda has plenty to offer. Take a stroll through historic St. George's or visit the Royal Naval Dockyard for some fascinating maritime history. Plus, golf enthusiasts will be delighted by world-class courses scattered throughout the island. And the best part? All the shopping, dining, accommodations, and activities are all significantly cheaper than in Hawaii.
Aruba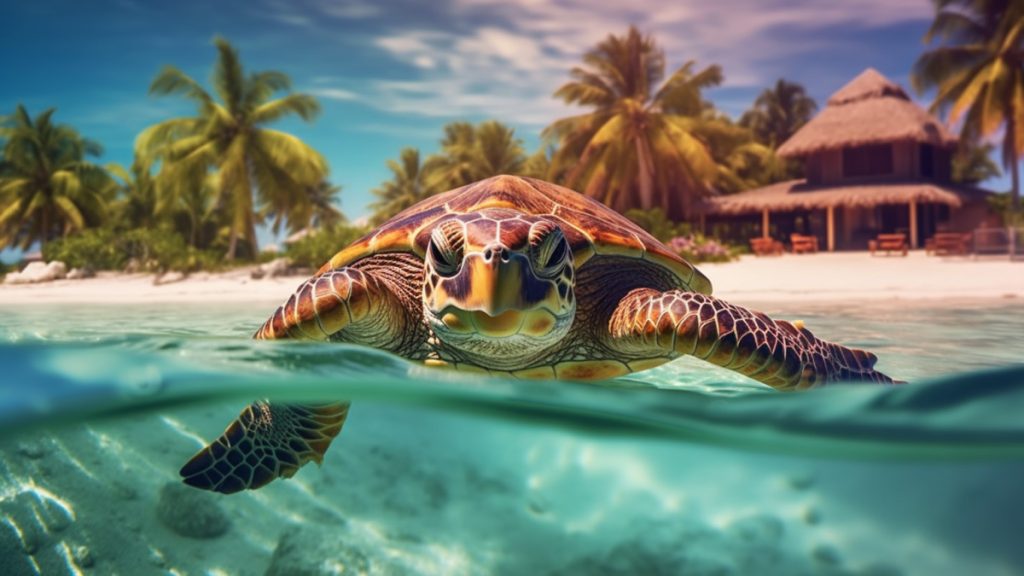 Beaches brimming with blinding beauty, warm weather year-round, diverse culture, and thrilling adventures – Aruba awaits you! This verdant tropical island in the Southern Caribbean Sea is a shiny diamond in the treasure trove of alternatives to Hawaii. Most importantly, Aruba offers more budget-friendly options without compromising on quality or experiences.
And if you lean toward jump-jiving adventures and attractions, Aruba will not disappoint. From snorkeling in eye-popping coral reefs teeming with marine life to exploring colorful underwater shipwrecks, there are endless opportunities for invigorating quests here. Additionally, you can indulge in shopping at luxury boutiques or explore local markets for unique souvenirs – many of which are far cheaper than shopping on the Big Island of Hawaii.
The cultural diversity of Aruba adds another layer of charm to your vacation experience. The island's rich history blends influences from Dutch colonialism with indigenous traditions resulting in a vibrant fusion unlike anywhere else in the world.
Turks and Caicos Islands
Located in the Caribbean, this ravishing archipelago is known for its virginal white sandy beaches, glimmering waters, and abundant marine life.
One of the biggest advantages of choosing Turks and Caicos over Hawaii is its exclusivity at a lower cost. With fewer tourists compared to popular Hawaiian destinations like Waikiki or Maui, you'll be able to enjoy a more secluded and intimate getaway. Imagine basking in the sun on glorious Grace Bay Beach without having to compete for space!
Another highlight of the Turks and Caicos Islands is their world-class snorkeling and diving opportunities. The dynamic coral reefs teeming with technicolored tropical fish are sure to captivate even seasoned divers. And if you're lucky, you might even spot majestic humpback whales during their migration season.
In addition to its show-stopping natural beauty, Turks and Caicos also touts luxurious resorts and spas that provide unparalleled relaxation at super-reasonable prices. From indulging in rejuvenating spa treatments to exhilarating kiteboarding at Long Bay Beach – there's no end to affordable fun and frivolity in store for you at Turks and Caicos.
Conclusion
As you can see, there are countless destinations to choose from when it comes to planning an affordable dream vacation. Yes, it's true that Hawaii may be on the top of many travelers' lists for many good reasons – the reality is that there are a wealth of more accommodating, budget-friendly destinations that offer just as much snap, crackle, and pop for your dream getaway.
From the bedazzling beaches and warm hospitality of Fiji to the vivacious culture and history of Puerto Rico, there are plenty of options if you're looking to nail the most unforgettable vacay ever. So toss out that samey-same vacation rule book and open your mind to these Hawaii alternatives. Why are you still here? Dally no longer. Start packing, book your flight, and get rolling on a truly remarkable vacation at one of these bright, affordable gems waiting just around the corner!