Make the Most of the Weather with Our Itinerary for a Rainy Day in La Jolla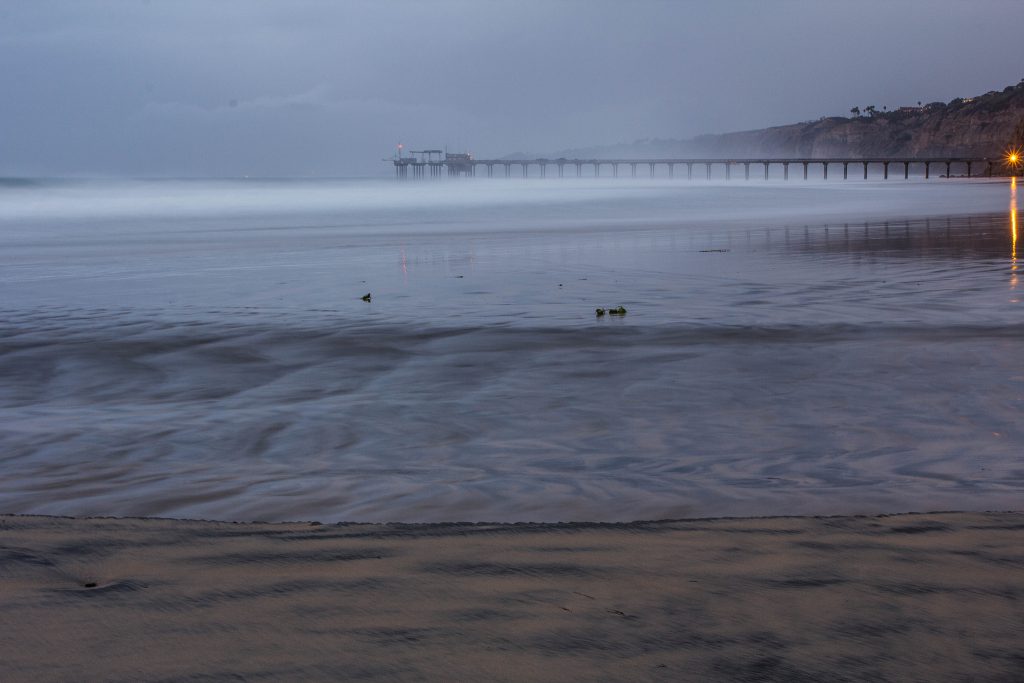 Though we love the sun, it does rain in La Jolla from time to time! It can be inconvenient at first, but there's at least one major upside. Often we don't get to the things we've always "been meaning to" because there's gorgeous weather and a beach to be enjoyed…now's your chance to do it all! Make the most out of your rainy day with this itinerary for a rainy day.

Visit the Birch Aquarium
On a rainy day, what more could you possibly want than more water? Take a trip through the Birch Aquarium, which will be nice and dry inside (at least for the humans). The biodiversity you'll see is fantastic and so colorful! If it's been a few years since you've been, it's definitely worth seeing again as the animal exhibits are rotated periodically. Keep an eye out for the super weird sea creatures the aquarium features.
See a Show at the La Jolla Playhouse
Take the time to go catch a play or musical–it'll be warm and dry inside the theater, perfect for being cozy on a cold and wet evening. There's a variety of shows for various interests, and it's not all serious artsy things! In fact, most of it isn't. You can finally say you've been to the La Jolla Playhouse, and you'll have supported your local arts.
Be Entertained at The Comedy Store
The Comedy Store is also a great option for indoors fun. It's known for hosting some great names in the comedy industry,  and there's a show nearly every evening.
Grab a Good Book
It's really nice to curl up with a book and a hot drink on a dreary day! If you haven't gotten a La Jolla library card, do yourself a favor and get one. You'll automatically get access to a ton of books, music, and movies for free. We recommend Warwick's if you want to buy the newest bestseller or get an old favorite to keep at home. To make the most of your experience, cozy up with a hot beverage at one of La Jolla's many cafes. For an old European, bistro-infused cafe vibe, head to the Living Room. With beautiful paintings, an enticing case packed with pastries and cakes, and great food menu (we recommend the quiche), it's a great spot to meet up with friends or spend some calming solo time.
Stroll Around a Museum
Stretch your legs and your mind in one of La Jolla's museums. Engage in carefully crafted art exhibits at the Athenaeum Music & Arts Library or head to the La Jolla Historical Society to gain knowledge on local history. There's even a historical map museum in the village! For a wider variety of museums and genres, head slightly south to San Diego's Balboa Park. With 17 museums to choose from, it has something for everyone!
Take a Painting Class
If you can't look out the window and see a sunny day, paint one! Head to My Art Shed and take a few hours to create your own masterpiece. We highly recommend their wine and painting class for an extra-fun afternoon with a nice merlot!