Itinerary for a Day at La Jolla Shores
Whether you're from La Jolla or in California for the first time, La Jolla Shores is a wonderful beach to visit. Not only are the sands soft and the waves glorious, but it has plenty of parking, ample grass space and shops & restaurants available for just about any potential beach needs. We've put together the ultimate itinerary for how to live up the full beach experience here.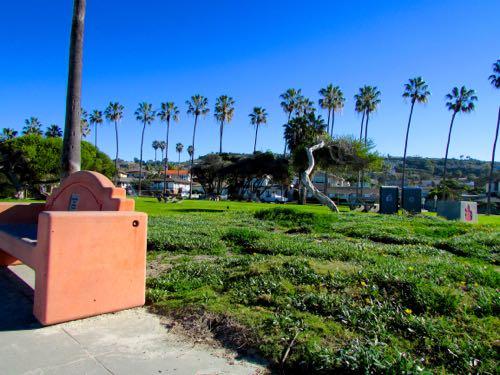 1. Bring the Basics.
Swimsuit? Check. Sunscreen? Check. It's nice to have all the basic ingredients, but, If you run out of SPF lotion or realize you need an umbrella, don't worry. The local shops of La Jolla Shores have you covered. (Also, don't worry, because La Jolla has some of the best dermatologists around.)
2. Head out on the water.
La Jolla Kayak is a staple that's been here, enabling people to experience the Pacific to its fullest, for years. No reservations necessary. Simply stroll over, and let them know how many kayaks you'd like to rent. They're very knowledgeable and happy to get you the proper equipment.
3. Grab a good lunch.
After a morning of exercise and sunshine, you're sure to be hungry. No problem. Return the kayaks and hit a nearby spot, The Cheese Shop. This European deli has fresh, fantastic ingredients that they use to make personalized sandwiches. If you're in the mood for something a bit more classic California BBQ, head across the street to Jeff's Burgers for a big cheeseburger. Yum.
4. Stroll the beach.
After a big mid-day meal, it feels good to walk it off down the sandy shores. Head north towards Torrey Pines. You'll find yourself walking underneath the Scripps Pier, a premier spot for taking photographs. Walk as long as you like; just remember you still have to walk the length of the beach back! As you do, you'll get to take in the sight of all the house speckled hills and La Jolla Cove in the distance.
6. Take in the sunset.
Well, what more can we say…it'll be gorgeous.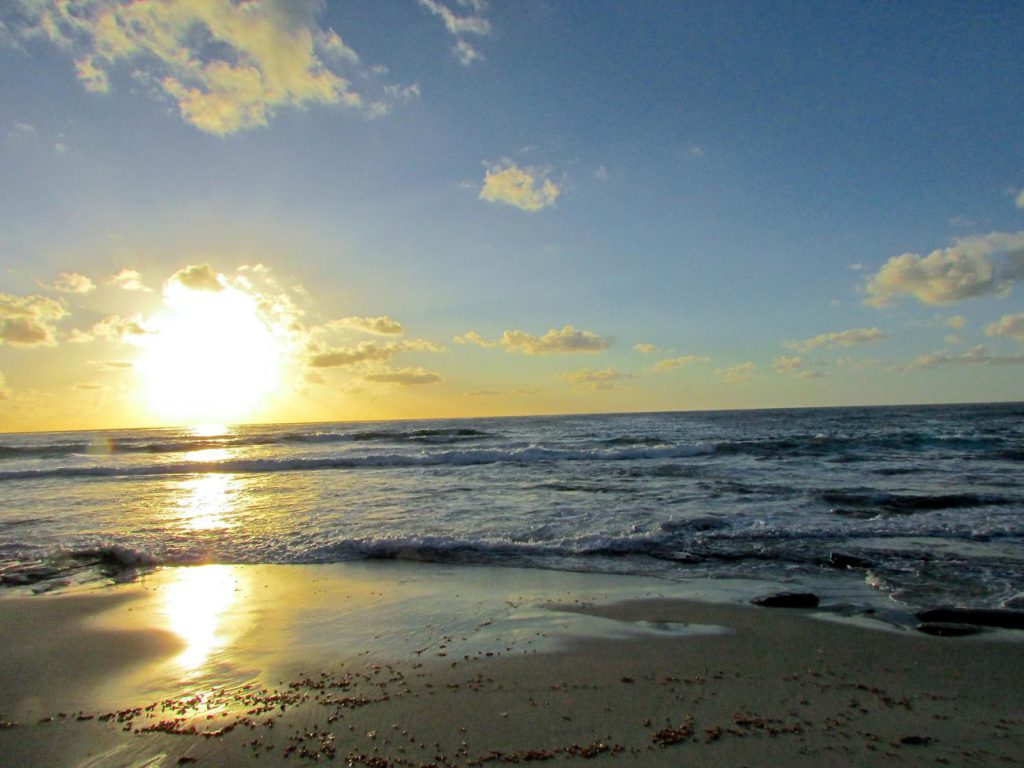 7. Dine by the Shores.
Last but not least, top off your busy beach day with a great dinner at one of the local restaurants. We recommend hitting the Shorehouse Kitchen for some delightful American Bistro style food or Osteria Romantica for savory Italian cuisine.
8. Look forward to sleeping well.
After a day in the sand, you're sure to sleep well. If it was a full-on family day, the kids are usually asleep within just a few minutes of the car ride!
But hey, if you're still energized and looking to after-hours activities, we have a couple ideas for that too. Check out some of the local night attractions at our Entertainment Page.