Jose's in La Jolla: Tacos, Tequila, & Ocean Views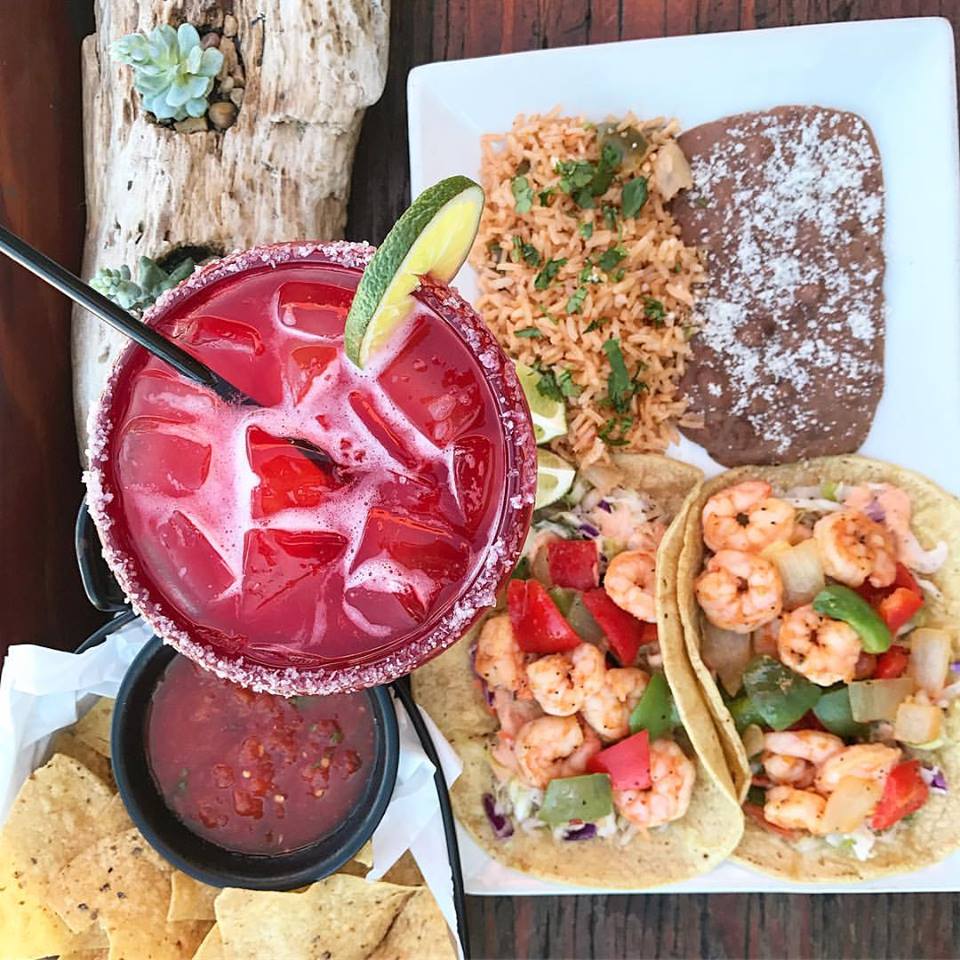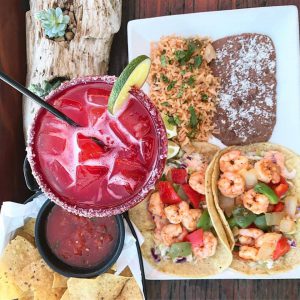 Jose's Courtroom has been a longtime local favorite since the restaurant/bar opened its doors in 1956. Authentic, hearty Mexican cuisine with a modern twist — and of course, great margaritas — have truly turned this spot into a La Jolla gem. And they are definitely known for their tacos! We got the exclusive recipe for their delicious shrimp tacos and cabbage salad, which is made in-house every day, along with a peek back into the history of what has made Jose's so special among other La Jolla restaurants.
Jose's Through the Years
Walk through the doors at Jose's and look for something that many passersby don't immediately notice: the restaurant/bar's long history spelled (or drawn, rather) out in the mural overlooking the bar; 23 men are pictured; every time one of those men dies, the rest gather at the bar after the funeral. The death of longtime real estate salesman Charles Tischoff was the first to begin this unique tradition.
Jose's is actually the fourth or fifth successor to the space on Herschel Street, which originally was occupied by Cecil's (for owner Cecil Smith), which followed La Valencia's lead in 1933 and obtained La Jolla's second liquor license ever! For most customers, however, the restaurant is — and always will be — The Court Room, and its history lives in the minds of former owners; most notably, Bill Fallis. He commissioned an artist to paint the aforementioned mural in 1959; they were his "best customers and the leaders of the town." They were all customers of the Court Room at 7919 Herschel.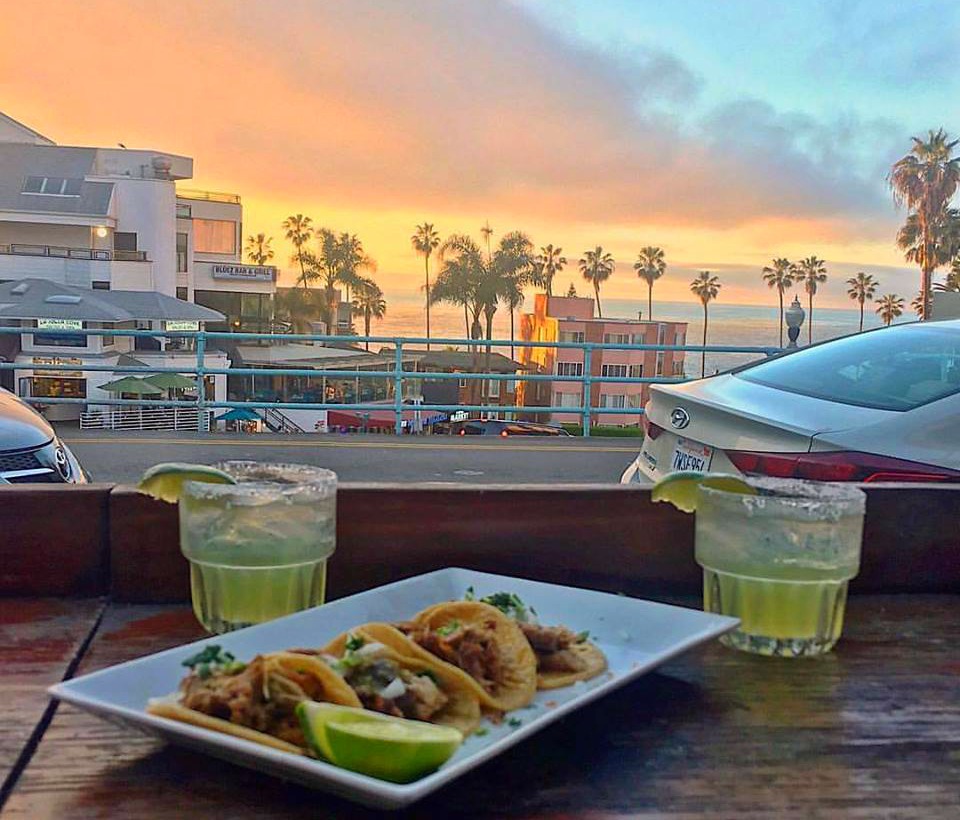 "Recession Spaghetti" & One-Cent Postcards
Years later, Fallis took over. His initial advertising budget was 50 one-cent postcards (those were the days!). They had a "five-cent spaghetti 'recession dinner'" and never took reservations. While customers dined on spaghetti, a waitress would casually walk by carrying trays of lobster and steak, meant to entice the diner to upgrade their meal. Back then, though, even the steak and lobster only cost $1.95!
The Courtroom moved to Prospect St in 1973, replacing a restaurant called O'Bryan's. Before then, it was The Schnitzelbank restaurant, which offered German food and imported and domestic beers. The head cook's name was Jose Arreola — which is how the name Jose's Court Room was brought to life.
Shrimp Tacos Recipe
Ingredients:
Uncooked shrimp (2 oz) sautéed and marinated with a special seasoning (salt, chili flakes, garlic, pepper, paprika) cooked using soybean oil
Chopped green and red bell peppers (2 tbsp or 1 oz)
Chopped onions (1 tbsp or 0.5 oz)
House-made Repollo cabbage salad (4 tbsp or 2 oz)
Chipotle pesto sauce (1 tbsp or 0.5 oz)
Corn or flour tortillas
Steps:
Sautee the shrimp marinated with the special seasoning using soybean oil
Add fresh bell pepper and onions
Sautee for about 5 minutes, then place on top of some freshly cooked corn or flour tortillas
Make a cabbage salad (repollo) and chipotle pesto as garnishes (see below)
Cabbage Salad (Repollo) Recipe
Mix and marinate the following ingredients:
Cabbage salad
Rainbow carrots
Red and green bell peppers
Vegetable oil
Salt
Pepper
Sugar
Celery seeds
Chipotle Pesto: Store-bought chipotle seasoning and mixed with a House ranch dressing. Both can be purchased at your nearest grocery store.
Jose's Courtroom is located at 1037 Prospect St, La Jolla, CA 92037. Head over for a taco or two — and maybe a margarita!