Seek Sustainability: The Ultimate Guide To Choosing the Best Konjac Sponge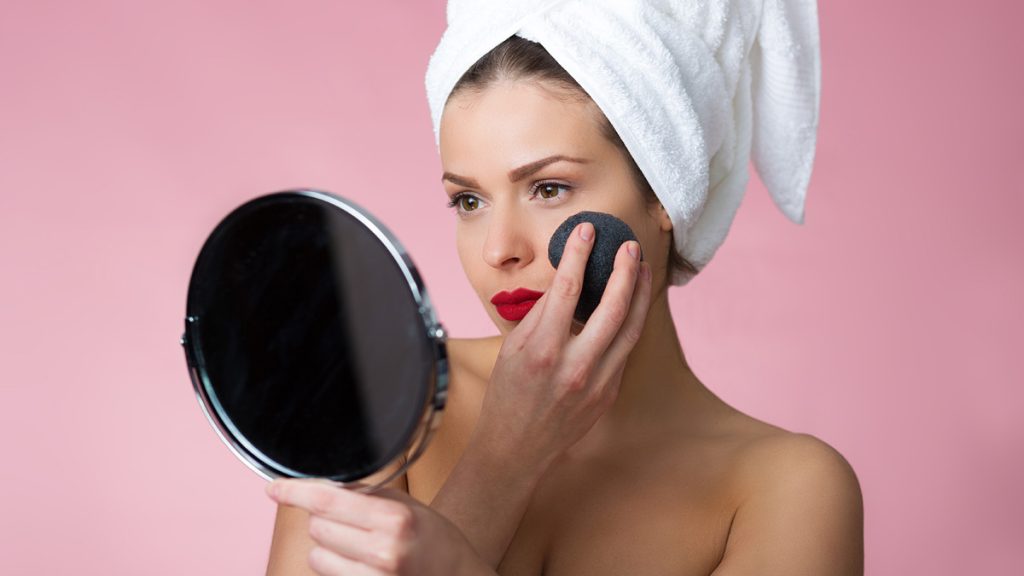 The humble but powerful konjac sponge is the bathroom essential that you never knew you needed. With the power to cleanse your skin, exfoliate, and help you feel fully refreshed, these unique sponges can also help you lead a zero-waste life.

So, how do you choose the best konjac sponge? We're here to help you pick and fill you in on some of the biggest konjac sponge benefits.
What Is a Konjac Sponge?
Made from the konjac plant, a konjac sponge is an exfoliating bath accessory with a wide array of benefits. It's a fantastic alternative to a standard loofah or a standalone bar of soap, especially if you want an option that's kinder to the planet. Konjac sponges can be scented or infused, too — our friends at Seek Bamboo offer them with natural essences of lavender, charcoal, aloe, and more.
What Is a Konjac Sponge Used For?
You can use a konjac sponge for all of the following purposes:
Exfoliating your skin: The slightly abrasive surface of the konjac sponge is perfect for gently exfoliating your skin. Exfoliation is an essential step in any skincare routine, as it rids the surface of your skin of dead cells that can otherwise clog your pores. Clogged pores are no good, as they can lead to breakouts, an uneven complexion, and other issues.
Improving skin health: By gently exfoliating and nourishing your skin, a konjac sponge can help you get that dewy complexion you're aiming for. It's a much milder, cleaner option than harsh exfoliating scrubs or a bar of typical store-bought soap.
What Is a Konjac Sponge Made Of?
Konjac sponges are made from the konjac plant! They're made by separating the water in the konjac plant from the solid fibers, freezing the fibers, then defrosting them. The result is a sponge-like little ball that's perfect for daily cleansing. They're incredibly eco-friendly, as they're both biodegradable and sustainably sourced.
What Are the Benefits of Konjac Sponges?
Below are a few of the biggest benefits of using a konjac sponge:
Deep cleansing: The konjac sponge naturally cleanses your skin, leaving you feeling refreshed, nourished, and ready for the day.
Great for sensitive skin: Much gentler than many harsh exfoliating products, the konjac sponge sloughs off dead skin cells without being too abrasive for sensitive skin. This makes it our pick in the konjac sponge vs. Clarisonic debate!
Natural: The konjac sponge comes straight from nature! It's made by separating the liquids in the konjac plant from the solids, so the manufacturing process is clean, simple, and sustainable.
Biodegradable: Since they're 100% plant-based, konjac sponges are completely biodegradable. That means these little wonders are right at home in a zero-waste bathtub.
Has hydrating properties: You can use a konjac sponge to naturally moisturize your skin, giving you the hydration you need to maintain that glow. Dry skin is a major cause of complexion problems, so this sponge can be an absolute game-changer.
pH balance: As another perk for folks with sensitive skin, the konjac sponge can help you maintain the ideal pH balance in your skin. This essential aspect of skin health isn't always a guarantee when you use harsh exfoliating agents or soaps on your skin.
Sustainable & eco-friendly: Konjac sponges are good for your skin and the planet! They're sustainably sourced and have a minimal ecological footprint.
Enhances the absorption of skincare products: By gently exfoliating your skin with your konjac sponge, you can get rid of dead skin cells that might otherwise get in the way of optimal absorption of other skincare products.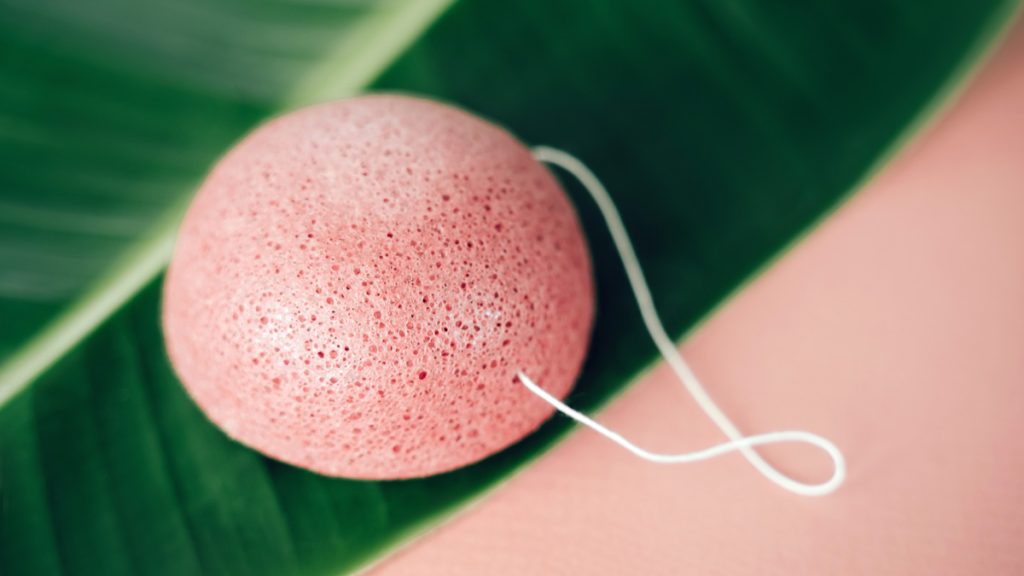 Different Types of Konjac Sponges
There are several different types of konjac sponges, including:
Pure Konjac Sponge: This is simply the fibers of the konjac plant in their natural defrosted form. The pure konjac sponge has a mild, pleasant scent that many people absolutely love.
Konjac Sponge With Activated Charcoal: Activated charcoal is a powerful cleansing agent that can enhance the power of your konjac sponge.
Konjac Sponge With Green Tea: The invigorating scent of green tea makes this konjac sponge completely one-of-a-kind.
Konjac Sponge with Aloe Vera: Aloe vera has natural cooling and soothing properties, along with a distinctly refreshing scent.
Konjac Sponge With Clay: Clay is a renowned beauty ingredient, and it's right at home when paired with a konjac sponge! Options include French pink clay and red clay.
Konjac Sponge With Turmeric: Turmeric is well-known for its anti-inflammatory properties, and we love using it on our skin in the form of a konjac sponge.
Konjac Sponge for Body: In addition to cleansing your face, you can also use a konjac sponge on your body. All of the konjac plant's benefits for your face extend to the rest of your body as well!
Color Variations: Konjac sponges come in a wide variety of colors, so there's something for everyone! Simply choose based on whichever hue suits you best.
How To Use a Konjac Sponge
To use a konjac sponge, all you need to do is add water! Soak the sponge in water, squeeze it out, and gently cleanse your face and body using circular motions.
How To Clean a Konjac Sponge
Konjac sponges don't require any special cleaning. To maintain yours, hang it up in a high place free of moisture and let it dry after each use. Replace your konjac sponge every four weeks.
Learn More About the Best Konjac Sponges
To learn more about the best konjac sponges out there, make sure to visit Seek Bamboo. Their sustainably-made konjac sponges will blow you away, and they come in a wide variety of colors and scents. We're big fans!

Key Takeaways on Konjac Sponges
To sum up, let's take a look at some key takeaways:
A konjac sponge is a terrific alternative to a loofah or soap bar.

While designed to be used on the face, you can use konjac sponges on your entire body.

Always opt for sustainably-made konjac sponges, such as the collection from Seek Bamboo.

Konjac sponge maintenance is simple. Just hang it up to dry after each use and replace it after four weeks.
If you want to make sustainable skin care easier than ever, a konjac sponge is your new best friend. You can get your first sponge today from our friends at Seek Bamboo.
Media credit: Image of konjac sponges licensed from Adobe.