Annual La Jolla Art & Wine Festival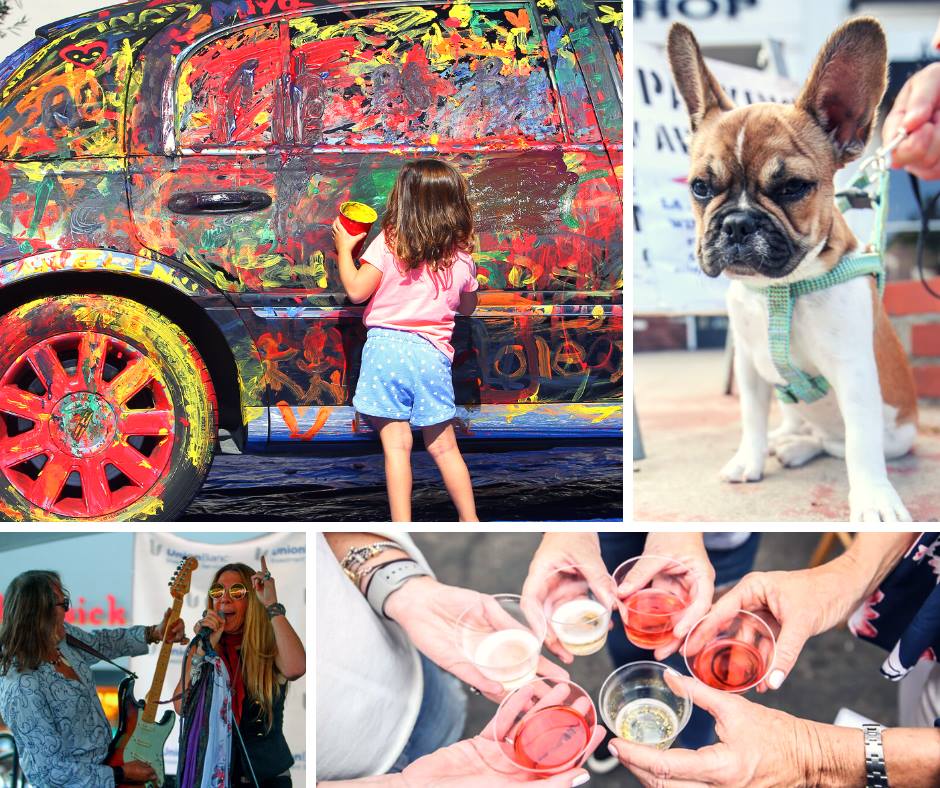 The La Jolla Art & Wine Festival returns to downtown La Jolla! Now in its thirteenth year, this two-day festival is packed full of great art from more than 160 juried artists, a beer and wine garden featuring local brews and wine from California's best wineries, a kids' activity zone, and plenty of food and local craft vendors. Along with a gourmet marketplace, a two-day silent auction, multiple pet adoption stations, and an all-star line-up of live entertainment and music, there is something for everyone at this local festival!
Wine & Beer Garden
Festival visitors who are 21 and older can enjoy regional and international wines as well as local San Diego craft beers at the Wine & Beer Garden. Stop by and sample delectable wines from Valle De Guadalupe, California, France, and of course, a wide variety of internationally renowned brews by several local San Diego craft breweries.
This year, the festival will be highlighting over 35 sponsors in the Wine and Beer Garden! 
New this year, instead of purchasing by the glass, tickets will be sold, offering an exclusive Wine & Beer Garden experience.
Tickets include entry into the Wine & Beer Garden, your choice of 5 tasting tickets or 10 tasting tickets (2oz of wine each or 3oz of beer each), open shaded seating, 5 live musical performances, in-and-out privileges, and plenty of room to dance.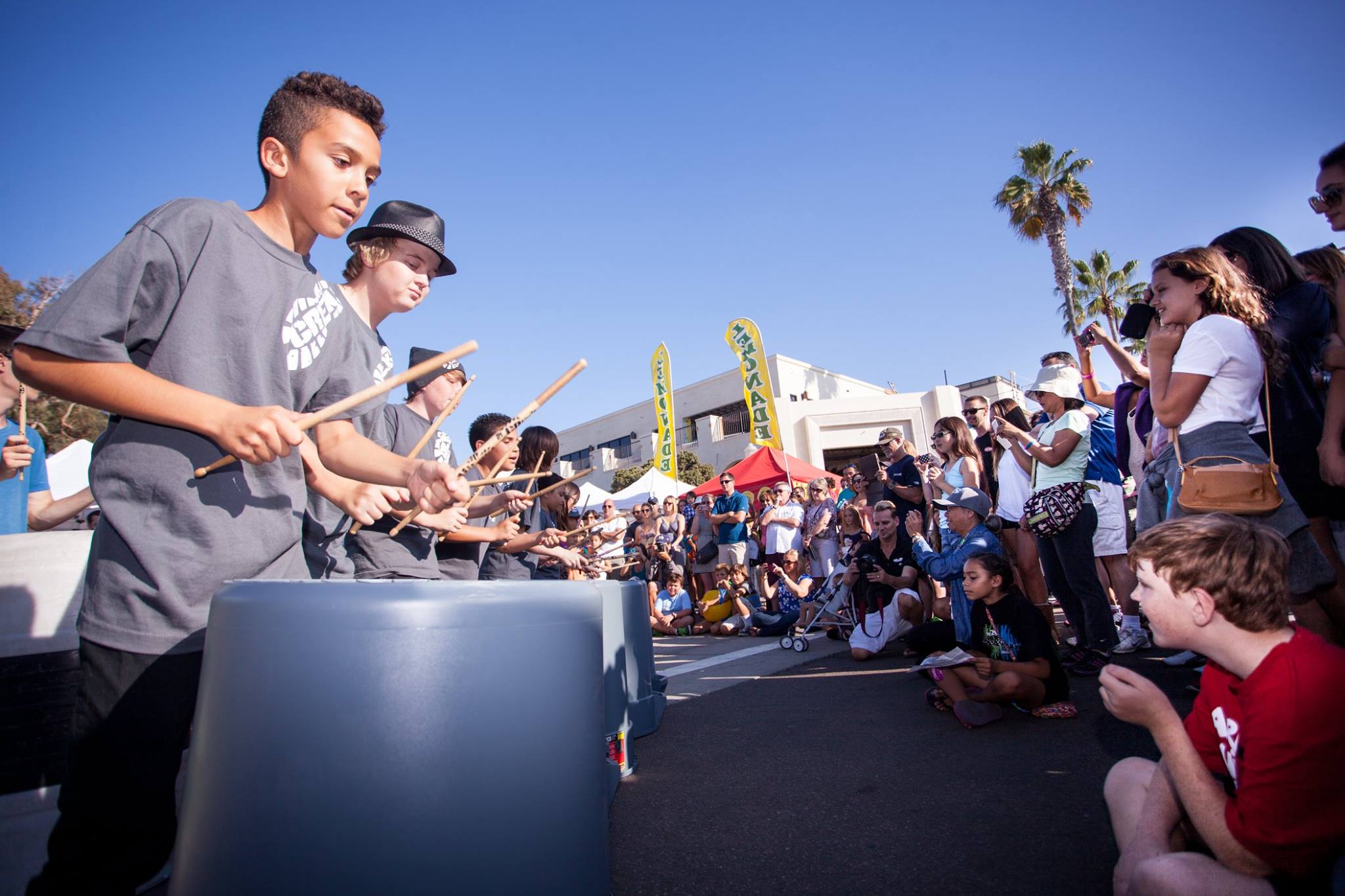 Geppetto's Family Art Center & Lab
The Geppetto's Family Art Center and Lab is an extensive family area that will not only feature fun crafts and art projects, but will also include science experiments and other participatory activities for kids of all ages.
The La Jolla Art & Wine Festival encourages kids to roll up their sleeves and express themselves, all day long. Kids will be able to paint on a car, enjoy multiple hands-on activities, learn all about how 3-D printing works, and contribute to a public space art project. The inspiration is endless and the fun is abundant in this free activity center that continues to grow every year.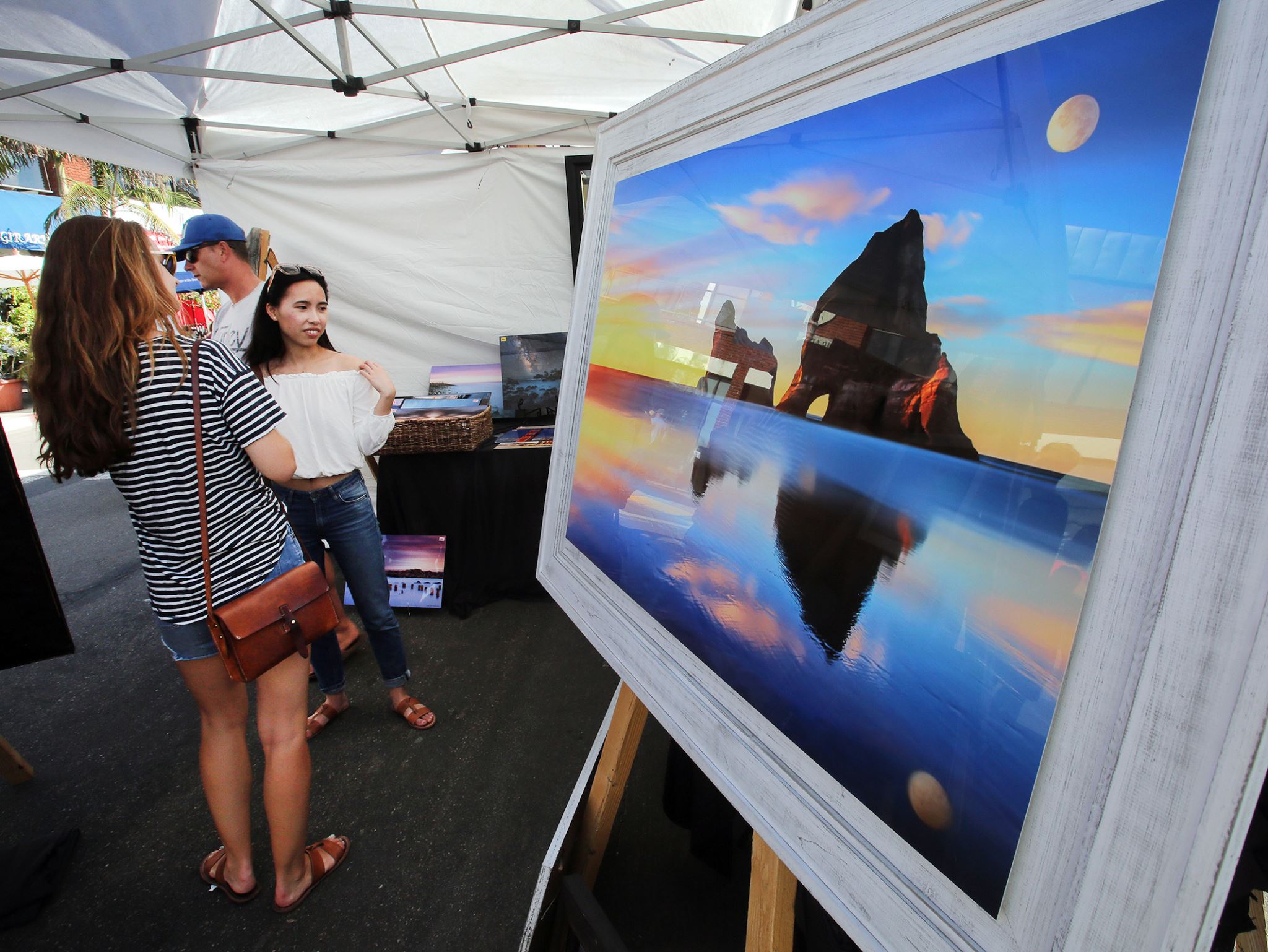 The Art
Art is definitely the highlight of the festival! Featuring the works of over 160 established artists from San Diego, Los Angeles, Orange County, Baja and beyond, the LJAWF features something for everyone. The carefully curated, handpicked and juried collection of artists truly showcases the incredible talent of today's top creators in a variety of mediums, including painting, sculpture, jewelry design, fine glass, ceramics, woodwork, mixed media, and photography. You'll be able to purchase most artwork that you see, and the artists will be around to answer any questions or discuss their work.
In 2021, there were 20 artists in 2-D media, 12 artists in 3-D media, 10 ceramic artists, over 20 photographers, and over 40 painters whose work will be displayed. There will also be artists who work with jewelry, sculpture, watercolors, wearable art, woodwork, live painting, interactive origami folding, glass, fiber, and drawing. The featured artists this year are Josh Serafin and Krista Schumacher.
Silent Auction
There will be several auction items this year for trips, spa resorts (including Rancho la Puerta), La Jolla's finest restaurants, jewelry, and clothes from our best boutiques, gift certificates for local hair and spa services — and much more.
In 2019, the silent auction raised more than $43,000 to support the underfunded programs in the elementary and middle schools in La Jolla! All of the profits go towards a fantastic cause.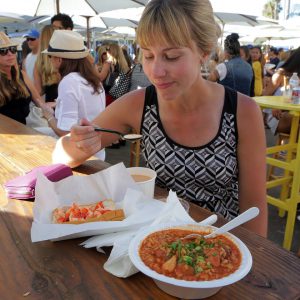 Food, Food, and More Food!
The food never disappoints at the LJAWF! From Greek food to crepes to Maine lobster and everything in between — this is more than your typical festival food so be prepared to indulge in something delicious at this year's food court. Here's is a list of past and potential current food vendors!
SoCal Lemonade
Pineapple Crush
Bullseye Kettle Corn & Shaved Ice
Valley Farms Market
Isola Pizza Bar
Puesto La Jolla
Global Tacos
Teif's Pacific Island Grill & That's Vegan
Full Belly BBQ
Cali Cream
Scoops La Jolla
Malvaka
KuhiKuhi Shaved Ice
Big Mouth Smoothies & Coffee Trailer
Reef Point
Partypop Popcorn
Lickit Lollipops
Noel's Cookies
Beachin' Boba
For more information and an up-to-date activity and event schedule, visit the LJAWF website.