Where to Take the Best Engagement Photos in La Jolla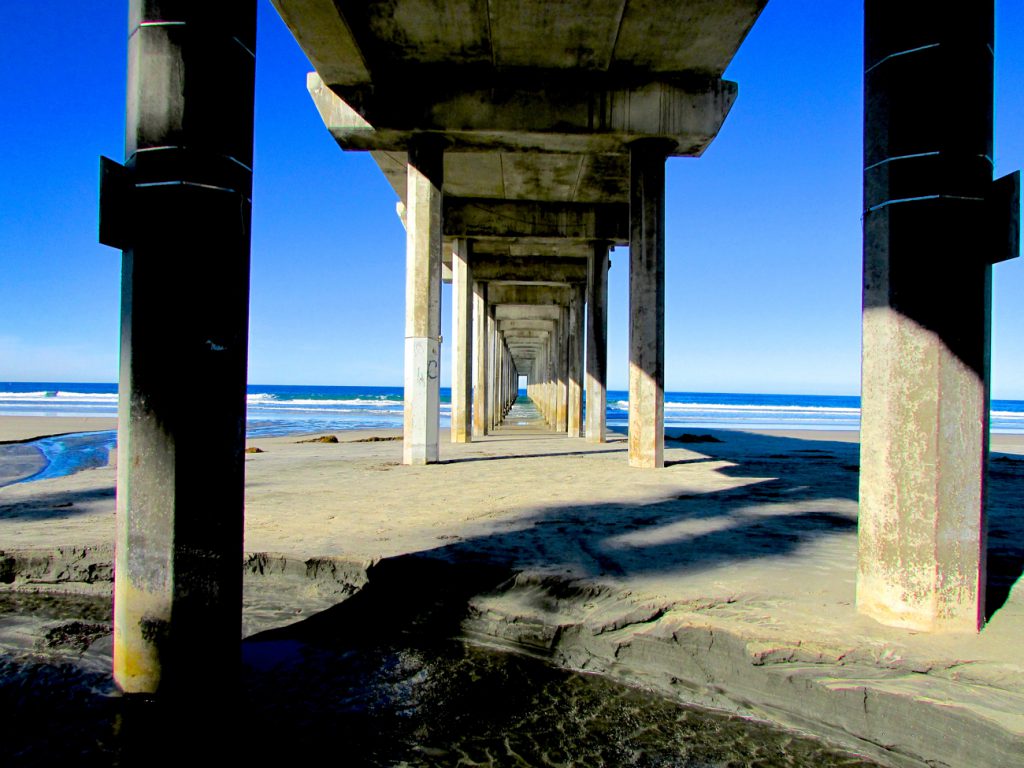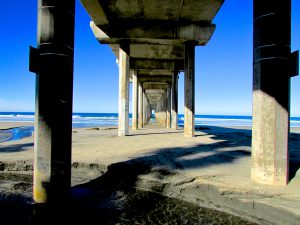 Whether you're getting married or know someone who's getting married, engagement photos are usually a must on the to-do list. Here in San Diego we have beautiful weather pretty much year round, making it the perfect backdrop for a wedding any time of year (check out our complete wedding guide for some ideas!). La Jolla beaches and the coastline are popular spots for photos, but don't limit yourself to the main spots. Here are a few places to take the absolute best engagement photos in La Jolla.
Scripps Pier
8622 Kennel Way
Utilize an iconic landmark in La Jolla and head down to the water for a picture-perfect shoot. Whether you stop underneath the pier to catch the sunset through the pillars or head up to the bluffs for a panoramic shot, the pier lends itself to stunning photos any time of the year. With quirky spots like the Scripps Seaside Forum and the Birch Aquarium nearby, there is a myriad of photo opportunities in this part of La Jolla.
It can get pretty crowded here, like much of the La Jolla Shores area (and especially during sunset). Try and get there a bit ahead of time to secure a good spot.
Mt. Soledad
6905 La Jolla Scenic Dr. South
Unbeatable panoramic views, the beautiful San Diego coastline, and your hubby — what more could you ask for? You can opt to stand just along the edge with the views in the background, or if you're an outdoorsy, thrill-seeking couple, walk your way down the rocky cliffside for even more unique backdrops and candid moments. Mt. Soledad is known for its views but doesn't get photographed for engagements enough — it's definitely one of the more underrated treasures in La Jolla. Make a day of it and take a picnic lunch with you!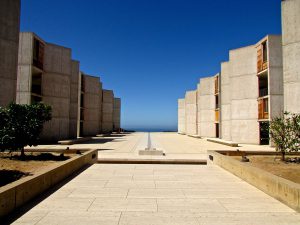 Salk Institute
10010 N Torrey Pines Rd.
If you're looking for something a little more architecturally interesting, head to the Salk Institute. Designed by renowned architect Louis I. Kahn, the Institute was established in the 1960s as a world-class research facility. Salk instructed Kahn to build spacious, unobstructed laboratory spaces that could be adapted to the ever-changing needs of science. The building materials needed to be simple, strong, durable, and as maintenance-free as possible; so, Kahn chose a combination of concrete, teak, lead, glass and steel. This industrial aesthetic combined with an abundance of natural sunlight makes this a gorgeous place to take photographs.
The Institute is open during the week and on weekends, but professional photographers will need to contact the Communications Office to get appropriate badges and permissions.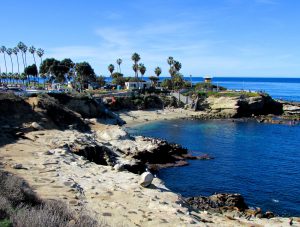 La Jolla Cove
La Jolla Cove is one of the most photographed spots in all of La Jolla, so be prepared to battle some crowds if you're planning to take your engagement photos here! Sunsets are notoriously gorgeous here, and the clear blue water makes for a picturesque backdrop. Walk north a little further and take advantage of the green huts you see along the water's edge (called belvederes) for a more unique photo opportunity.  Of course, the bathing sea lions down below can add a playful touch to your photos — just don't get too close!
Windansea Beach
Hike down to the rocks below the walkway for an awesome photo op; you'll be treated to one-of-a-kind sunsets and picturesque rocky cliffs. Early morning photos will lend radiant skin tones and crystal blue backgrounds (the best time is probably around 7-8am), and evening sessions will give off dreamy golden hues. The surf shack you'll see there is also a popular spot for photos — nothing says 'La Jolla' more than this surfing icon!
Take precautions when you're walking around on this beach. The rocks can get incredibly slippery, especially during high tide, and the waves can be aggressive and the sea spray far-reaching. Be aware of the tide at all times and bring an extra pair of shoes just in case.