Top 16 Engagement Photo Locations in San Diego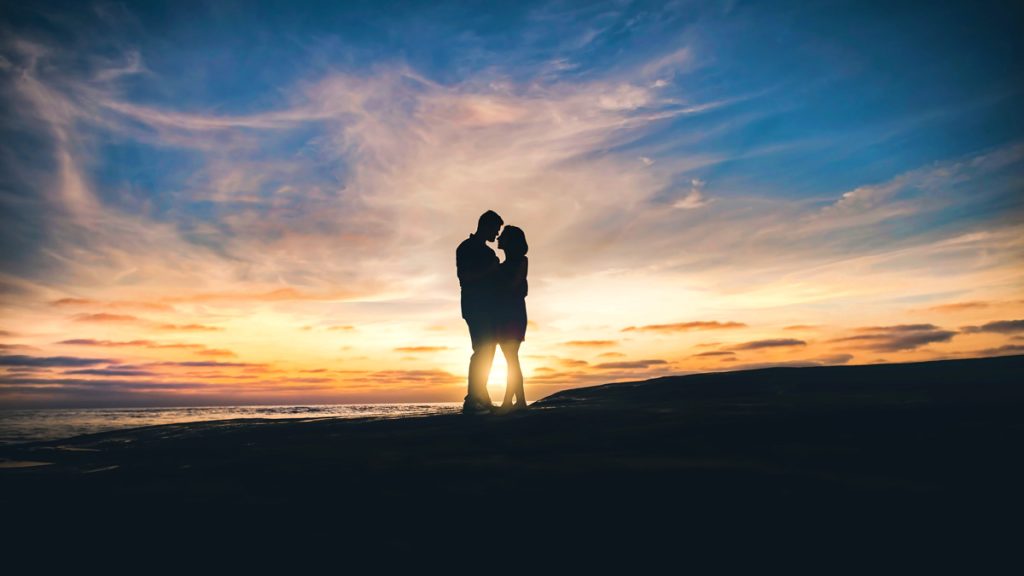 San Diego is known for being a beautiful city to visit, but it also happens to be one of the best places in the country for an engagement photoshoot.
That's partly because of San Diego's natural beauty and landscape and partly because of the diversity of locations. There's everything from forests to beaches to mountains in the county. So there's a lot to choose from.
You've come to the right place if you're looking for the best places for engagement photos in San Diego. We've selected 16 of the most picturesque and unique locales for you.
Find Out Where the Best Engagement Photo Locations Are In The San Diego Area
Given San Diego's natural beauty, it can be hard to narrow down good places to take engagement photos. Truthfully, there are an almost overwhelming number of choices in the county.
To help you out, we've selected some local favorites and have organized them by location so you can easily find a specific area.
Not from San Diego, but still want to take beautiful pictures in the city? You can easily book a vacation package to visit America's Finest City and get some great photos, too.
Engagement Photo Locations in La Jolla
Those looking to take San Diego engagement photos will do well to start in La Jolla. Known as the "jewel" of San Diego County, this neighborhood has some of the prettiest places in the area. You won't regret taking engagement photos in La Jolla.
Scripps Pier
The Scripps Pier in La Jolla, built in 1988, is a research pier that provides local scientists with data about ocean conditions, plankton, and more. It also happens to be a picturesque locale for romantic engagement photos.
A popular spot is beneath the pier, where couples can get a shot of themselves framed by the pier's pillars and surrounded by the crashing surf. The beach near the pier is also popular, particularly at sunset.
Address: 8650 Kennel Way, La Jolla, CA 92037
Mt. Soledad
Mt. Soledad is one of the most-visited spots in San Diego. It features some of the best views of the surrounding area, and the Mt. Soledad National Veterans Memorial — a popular spot for tourists.
Because of its commanding view of the surrounding cities, mountains, and coasts, Mt. Soledad is a great spot to take your engagement pictures. Go during sunset for an especially romantic vibe.
Address: 6905 La Jolla Scenic Dr. South, La Jolla, CA 92037
Salk Institute
The Salk Institute for Biological Studies is one of the foremost research institutes in the U.S. Located in La Jolla, the Salk Institute was founded in 1960 by Jonas Salk, who invented the life-saving polio vaccine.
In addition to being an active research center, the Salk Institute is well-known for its dramatic architecture. Expect clean lines, wide-open geometric spaces, and plenty of beautiful building features that you can pose next to.
Address: 10010 N Torrey Pines Rd, La Jolla, CA 92037
La Jolla Cove
The La Jolla Cove is famous among both locals and tourists alike. The beautiful location next to the sea features stunning views of the ocean — and possibly a majestic sea lion.
Surrounding La Jolla Cove are waters belonging to the 6,000-acre La Jolla Underwater Park, which also features an ecological reserve. If you're looking for awesome coastal photos, look no further than there.
Address: 1100 Coast Blvd, La Jolla, CA 92037
Windansea Beach
San Diego is known for its beautiful beaches, and Windansea Beach is one of them. Renowned to surfers and happy couples alike, Windansea Beach is one of the best places for engagement photos in San Diego.
Couples will be able to take pictures along the rocky cliffs overlooking the coast, at the famous Windansea surf shack, or along the sandy beach itself. This romantic spot will have you packing your dress and hitting the beach for your exquisite engagement photos.
Address: Neptune Place and Nautilus Street, La Jolla, CA 92037
North County Coast Engagement Photo Locations in San Diego
The North County coastal region of San Diego is known for stunning bluffs, beaches, and more. Here are a few picks.
The Flower Fields at Carlsbad Ranch
If you drive through Carlsbad in the spring, you'll likely see the nearly 50 acres of stunning flowers at the Flower Fields. It's open to visitors from March 1 through Mother's Day, so plan accordingly.
What better way to celebrate your love than to take pictures in a dazzling rainbow of beautiful flowers? There's probably not a more colorful and beautiful spot in San Diego.
Address: 5704 Paseo del Norte, Carlsbad, CA 92008
North County Inland
Though further from the beach, inland North County still has stunning places that can serve as engagement photo locations in San Diego.
Webb Park
Webb Park, located in the San Diego neighborhood of Rancho Bernardo, is a tranquil and peaceful property that features a scenic lake and plenty of grass and green areas to take photos.
This gem of a park presents several opportunities for sweetly romantic engagement photos. And, better yet, you'll be able to relax a bit before and after your shoot.
Address: 11666 Avena Pl, San Diego, CA 92128
The Ranch at Bandy Canyon
Located in Escondido, The Ranch at Brady Canyon is a gorgeous property and popular wedding venue. However, this stunning locale is also great for engagement photos with beautifully manicured lawns, eucalyptus trees, and more.
The entire area is scenic, which you would expect from a top-tier wedding venue. There's lush greenery aplenty at this property, meaning you can get some stunning engagement photos.
Address: 16251 Bandy Canyon Rd, Escondido, CA 92025
Engagement Photo Locations in Central San Diego
Even though downtown areas aren't always picturesque, this region has some of the best places for engagement photos in San Diego County.
The Self-Realization Fellowship Mediation
If you're looking for a Zen and peaceful vibe for your photos, then the Self-Realization Fellowship Meditation Temple is a good choice. Founded in 1920 by Paramahansa Yogananda, the Self-Realization Fellowship is an international organization that teaches Kriya Yoga.
Both the Temple and its related meditation garden in Encinitas are beautiful and peaceful areas where people go to meditate and soak up the tranquil energy.
Address: 3072 1st Ave, San Diego, CA 92103
Sunset Cliffs Ocean Beach
Undoubtedly one of the most popular and best places to take photos in San Diego, Sunset Cliffs is near Point Loma and Ocean Beach and features coastal bluffs, arches, and sea caves. It's yet another of San Diego's beautiful beach locales.
It's named after the fact that it might just be the best place in San Diego to view the sunset. Whether you go during the sunrise, sunset, or sometime in between, Sunset Cliffs is a breathtaking location to snap some images.
Address: 1253 Sunset Cliffs Blvd. San Diego, CA 92107
Coronado Overlooking Downtown San Diego
If you see an image of the downtown San Diego skyline, there's an excellent chance that the photographer took it on Coronado Island. Although generally referred to as an island, Coronado is a "tied island" in San Diego Bay that connects to the mainland via a small strip of land.
Locals and tourists who want engagement photos overlooking America's Finest City will likely need to travel to Coronado to get the best images. There are also other beautiful places to snap images here, including the world-famous Hotel Del Coronado.
Address: Coronado, San Diego
Lily Pond in Balboa Park
Balboa Park is a 1,200-acre urban cultural park that includes attractions ranging from museums and art galleries to hiking trails. Larger than Central Park in New York City, Balboa Park is one of San Diego's most prized assets — and a popular spot for photos.
One of the most iconic features of Balboa Park is the Lily Pond, which is located directly in front of the Botanical Building, one of the largest lath structures in the world. Photos snapped in front of the Lily Pond are characteristically "San Diego."
Address: 1549 El Prado, San Diego, CA 92101
East County Engagement Photo Locations in San Diego
Whether your vibe is vintage or natural, here are some great places to take photos in East County.
Steele Canyon Bridge
The Steele Canyon Bridge, also known as the Sweetwater Bridge, is a popular local landmark for pictures — especially during the fall. Built in 1929 to cross the Sweetwater River in El Cajon, the bridge often does not cross water. These days, it's also no longer connected to a road.
The Steele Canyon Bridge is a great option if you're looking for a vintage and historic photoshoot. It's a Parker Truss bridge, a fairly uncommon type of structure that's no longer used. Go during the fall for the ultimate autumnal, vintage vibes.
Address: 12151 Campo Rd, El Cajon, CA 92019
Oak Canyon Trail
Those looking for beautiful nature-inspired engagement images should consider Oak Canyon Trail in San Diego. This is a beautiful nature area that features a waterfall, a flowing river, and plenty of lush greenery.
Although some of the trail's most iconic spots take a bit of a hike to reach, the destination is worth the journey. While the waterfall and rivers are seasonal in nature, the entire area is beautiful to visit any time of year.
Address: Oak Canyon Trail, San Diego, CA 92124
South Bay Engagement Photo Locations in San Diego
Need to take engagement photos around San Diego's South Bay? Here's our pick.
Mountain Hawk Park
Mountain Hawk Park is an unassuming nature area near Lower Otay Lake in Chula Vista. It's not only a popular spot for residents to play and hang out — but it's also a local hidden gem for engagement photos and other photoshoots.
The park overlooks both the lake and the beautiful mountains in the nearby Otay Open Space Preserve, so it can be a dramatic scene. Pro tip: go during different seasons to get a radically different backdrop.
Address: 1475 Lake Crest Dr, Chula Vista, CA 91915
Show Off San Diego's Beauty In Your Engagement Photos
Whether you rely on natural light or bring a portable ring light to help light your photos, there's no doubt you can take advantage of San Diego's beauty in your own photography.
Many of the locations above aren't just great for engagement photos — they're just generally some of the best picture places in San Diego.
Considering a visit to San Diego to snap engagement photos — and revel in its beaches, mountains, and more? We've got you covered with great hotel deals.