"Hot Stuff"! The Donna Summer Musical Comes to the La Jolla Playhouse This November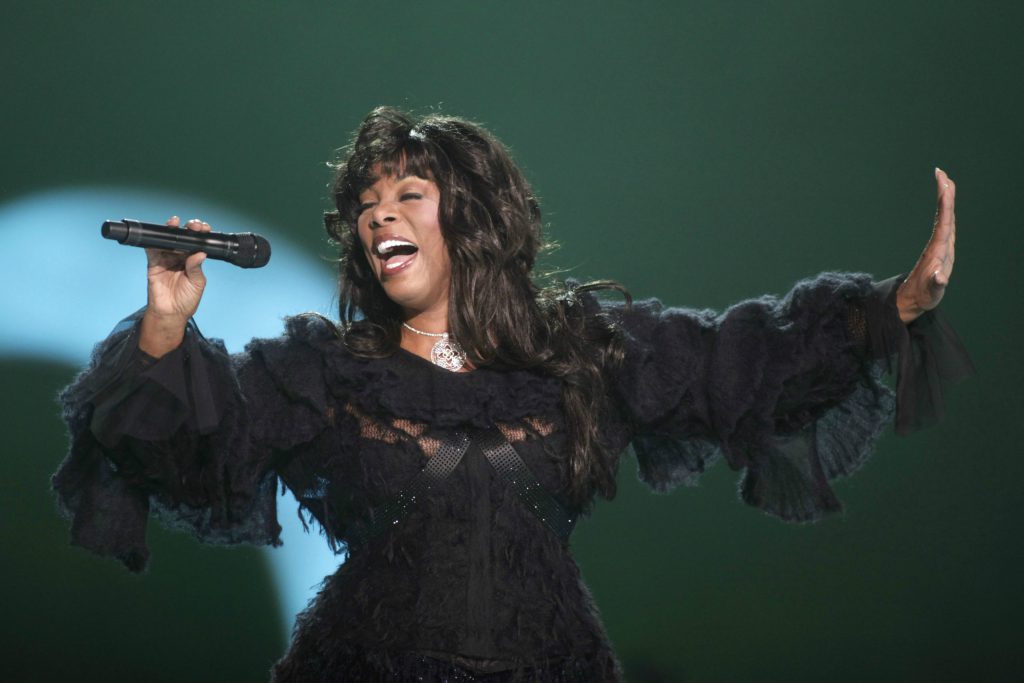 A biopic about the life and times of America's favorite Disco Queen, Donna Summer, is making its world premiere at the La Jolla Playhouse this fall. From November 7th through December 17th, "SUMMER: The Donna Summer Musical" will be at the Playhouse, charting Summer's rise to international fame from her early, modest beginnings in Boston.
The musical is directed by Des McAnuff, of "Jersey Boys" fame, and choreographed by Sergio Trujillo. Here's a look at the Playhouse's newest musical masterpiece.
The Donna Summer Musical
Told through the dramatic lens of her final concert, "SUMMER: The Donna Summer Musical" showcases the complexities and conflicts the iconic singer/songwriter struggled within her meteoric rise to fame and eventual descent. Featuring a score with more than 20 of Summer's classic hits, the musical is a moving tribute to the voice of a generation and the undisputed "Queen of Disco."
La Jolla Playhouse Director Emeritus Des McAnuff is known for creating performances about popular music icons, such as "The Who's Tommy" and "Yoshimi Battles the Pink Robots." Now, with this production, Des is joined by his "Jersey Boys" choreographer Sergio Trujillo to combine the heartfelt story of Summers' life with the kinetic music and dance that characterized her musical career.
[From left to right: LaChanze, Storm Lever, Ariana DeBose]
A Metamorphosis
What is especially unique about the musical, however, is that three different actresses will be playing the titular role of Donna Summers. LaChanze (who won the prestigious Tony Award for her performance in 2006's "The Color Purple"), Ariana DeBose (whose credits include "Hamilton" and "A Bronx Tale"), and Storm Lever (who recently performed in the Playhouse's "Freaky Friday) will each play Summers at different times in her life, to really show what a metamorphosis the singer experienced through childhood, superstardom, and then as a fading pop icon.
LaChanze will play "Diva Donna"; DeBose will be "Disco Donna," which will shine a light on the pop star's rise to Disco fame (and what gave way to her eventual Queen of Disco nickname); and Lever will portray "Duckling Donna," in her early childhood years.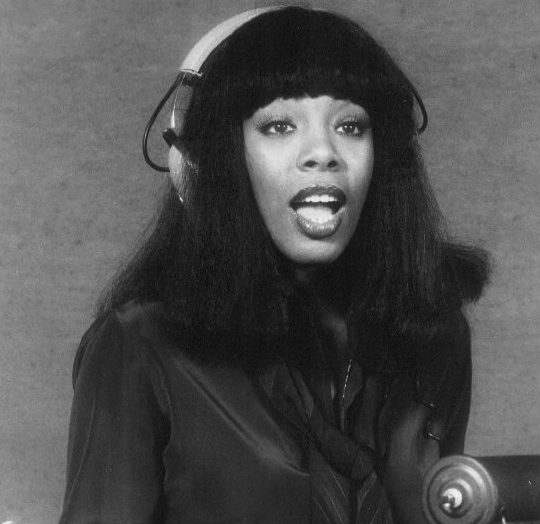 [Summer in a recording studio, September 1977. Wikipedia]
What to Expect
The musical is a straightforward biography, focusing solely on Summer's journey through life. The singer was born and raised in Boston to working-class parents; she landed a role in a European production of "Hair" and began to make a name for herself working in Germany. She spent several years living, acting, and singing throughout Europe, where she met music producers Giorgio Moroder and Pete Bellotte. Her meteoric rise to fame happened during disco's heyday, then drifted into limbo-land when Studio 54 and that era came to an end.
Summer became a born-again Christian in her later years, and became something of a Tragically, she died of lung cancer in 2012 at the age of 63. In her obituary in The Times, she was described as the "undisputed queen of the Seventies disco boom" who reached the status of "one of the world's leading female singers."
Of course, all of Summer's biggest hits will make an appearance in the show — "Love To Love You Baby," "Heaven Knows," "Bad Girls" – toot, toot, yeah, toot, toot! – "Dim All the Lights," "No More Tears," "On the Radio" and, of course, "MacArthur Park."
The musical premieres November 7 at La Jolla Playhouse. Tickets start at $58. For more information, visit lajollaplayhouse.org.