4 (More) New La Jolla Restaurant Openings to Get Excited About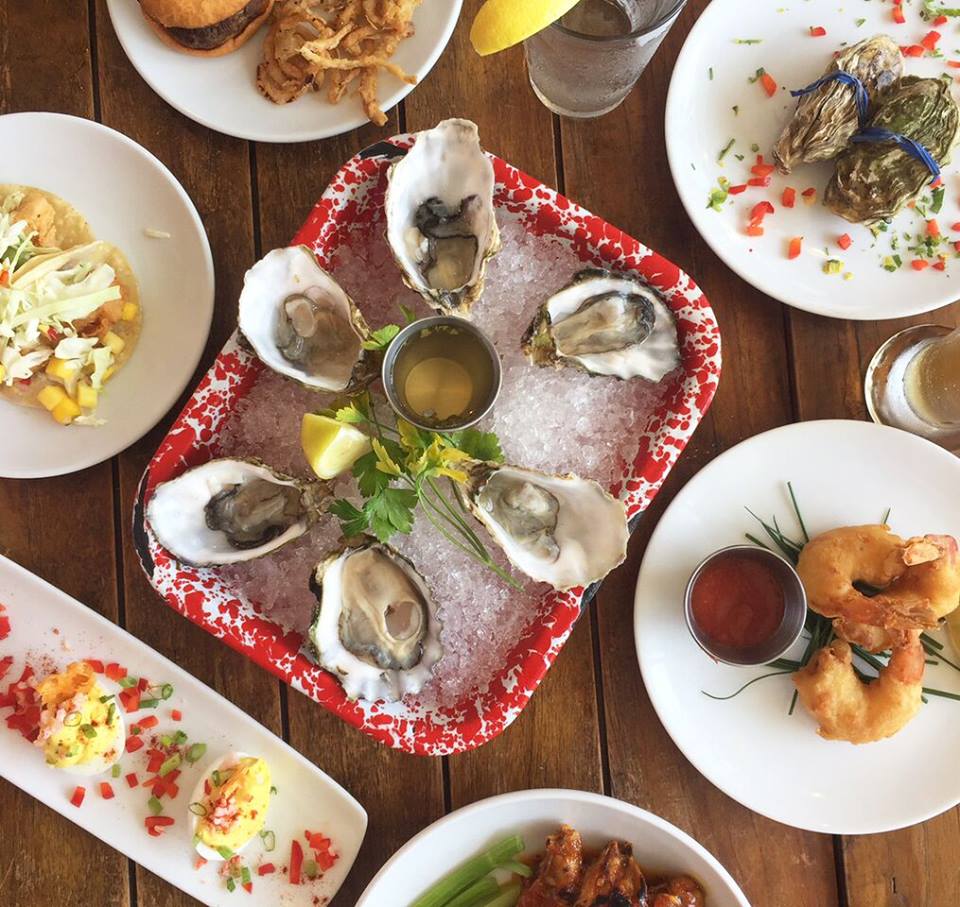 This has been a big year for the La Jolla restaurants scene. With the arrival of Burgerim, Shake Shack, Himitsu Sushi, and Snooze, we have a plethora of new spots to try both in downtown La Jolla, La Jolla Shores, the Shops at La Jolla Village, and Westfield UTC. Now, there's another round that's opening up (or will be soon) — and we're pretty excited about them! Here's the roundup of the newest and greatest in the La Jolla, San Diego dining scene.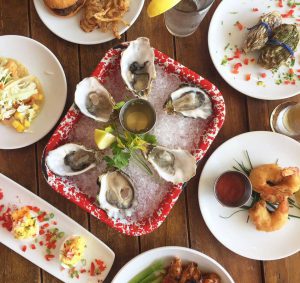 Ways & Means Oyster House
1251 Prospect St., La Jolla 92037.
Oyster lovers, get excited! The dark horse on the list, Ways & Means Oyster House has kept relatively quiet about their expected Spring 2018 opening on Prospect (they'll be taking over the former Alfonso's space) just a few blocks away from La Jolla Cove.
The dinner menu will have a wide range, focusing mainly on their namesake: freshly-shucked oysters (including the restaurant's own branded oysters from White Stone Oyster Farm in Virginia) and oysters grilled or dressed with various toppings. The Huntington Beach menu boasts six different dressing options and three seafood "boats," which are combo plates of shrimp, oysters, and crab legs. Small plate selections include crab cake sliders, fish tacos, bacon-wrapped shrimp and lobster deviled eggs. The dining room will be open for brunch and dinner, as well as a daily Happy Hour.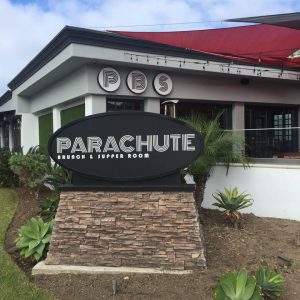 Parachute Brunch & Supper Room
811 Prospect St, La Jolla 92037.
Taking over the former Streetcar Merchants of Fried Chicken, Waffles, & Beer spot on Prospect Street, Parachute Brunch and Supper Room made a swift transition and opened in October. The new Executive Chef and Partner, Matthew Cranert, was originally hired by StreetCar's owners to help revamp their menu in La Jolla, but they ended up handing over the 200-seat space to Cranert.
Though there are still fried chicken and doughnuts (now made-to-order) offered, dining guests will also be treated to a full range of flavorful dishes (served at brunch and dinner daily) that include items like grilled peach salad, confit duck wings, ahi poke, foie gras and whole branzino. The space lends itself well to a casual, comfortable dining experience, and makes a great option for families or groups of friends. No cocktails yet, but they say a menu will be added soon! The restaurant is open daily from 7:30am-3pm for brunch/lunch, and 5pm-10pm for dinner.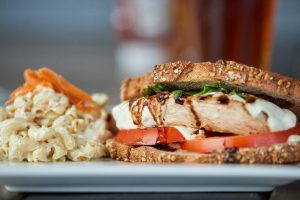 Nautilus Tavern
6830 La Jolla Blvd., La Jolla 92037
Nautilus Tavern made a splash when they opened at the very end of October. Named after Nautilus Street, the spot is just up the road from Windansea Beach. The recently-remodeled 2,500-square-foot dining room has a nautical design and an airy modern layout, including two spacious outdoor patios. The tavern is open Mondays-Fridays from 11am-12am, and Saturdays and Sundays from 10am-12am. Brunch, lunch, and dinner are all served — as well as a great Happy Hour Monday-Friday 3pm-6pm.
The tavern boasts 30 beer taps, bottled beers, as well as an extensive wine list. The dinner menu features a casual mix of pub food and fresh cuisine, including a seared ahi sandwich, the Windansea Burger, chicken egg rolls, marinated beef tips, spicy chicken lettuce cups, and larger plates like the Nautical Plate and grilled garlic butter sea bass. They also offer wings and salads. Brunch cuisine includes the usual suspects, with a twist; biscuits and gravy, cinnamon roll French toast, chilaquiles, and a few egg plates with their own flair thrown in. If you're in north county, visit their sister restaurant Pillbox Tavern in Solana Beach!
Nekosan Sushi
1119 Wall Street, La Jolla 92037.
Nekosan has been in the works for a while, and progress is slow but steady at the spot that Shannon & Co formerly occupied. Tables and chairs are in place, visible from the street, but there is no word yet about an opening date. As we reported earlier this year, expected offerings include poke bowls and sushi burritos, a first for La Jolla.
The spot will join other sushi newcomers, Himitsu, which opened recently on Torrey Pines Rd.
Have you noticed any other newcomers in the La Jolla, Gaslamp Quarter, or San Diego restaurant scene? Which one are you most excited about?