Soothe Your Sweet Tooth at La Jolla's New Teuscher Chocolatier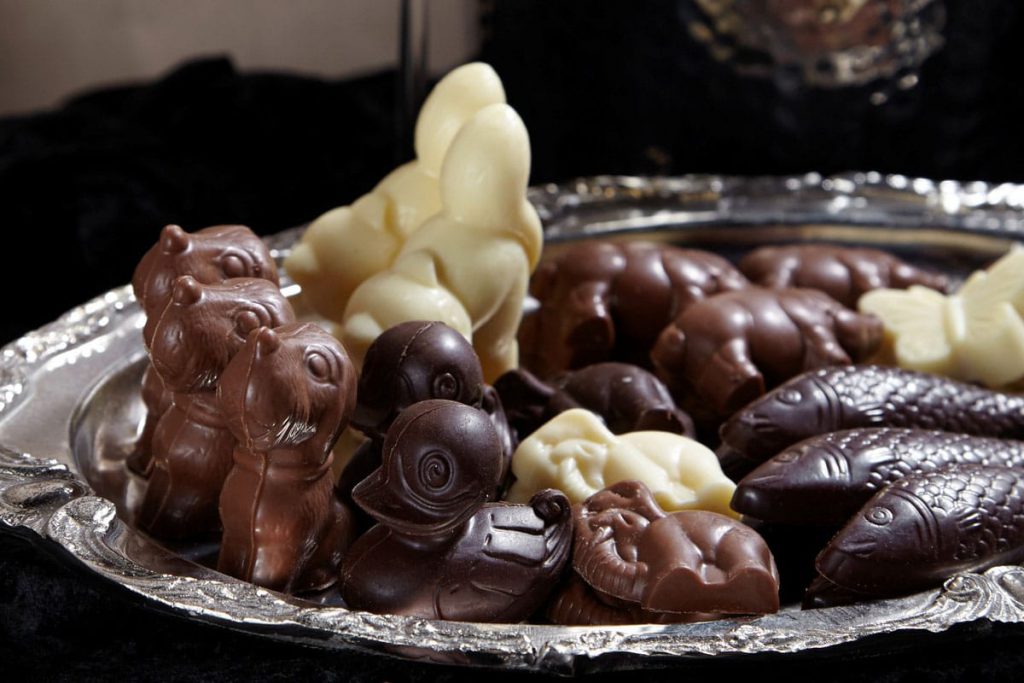 Teuscher Chocolates has officially opened at La Plaza La Jolla! This is the chocolate shop's first San Diego location and ninth North America location (their only other Southern California store is in Beverly Hills). The artisan chocolatier has been around for more than 80 years, and hails all the way from Switzerland; today, there are stores worldwide in five different countries.
They boast a wide variety of delectable treats — from truffles to holiday gift boxes and even milk chocolate animal figurines (adorable and scrumptious!). Here is the inside scoop on the newest sweet spot near La Jolla Cove.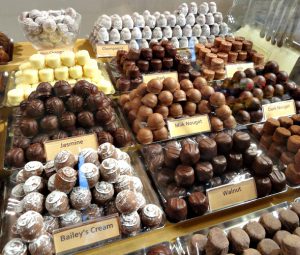 80 years ago in a small town in the Swiss Alps, a master chocolate maker embarked on a path that would make him one of the world's greatest chocolatiers. Dolf searched worldwide for the finest cocoa, marzipan, fruits, nuts, and other ingredients; after years of experimenting, he successfully created what are now the chocolatier's internationally-renowned recipes.
€‹
Today, their kitchen in Zurich makes hundreds of varieties using these original recipes, which have now passed from Dolf to his son. Absolutely no chemicals, additives or preservatives are used (even more reason to treat yourself!).
€‹
Teuscher's confections are prepared fresh from scratch each week and flown immediately to their stores in Europe, America, Canada, Asia, and the Middle East.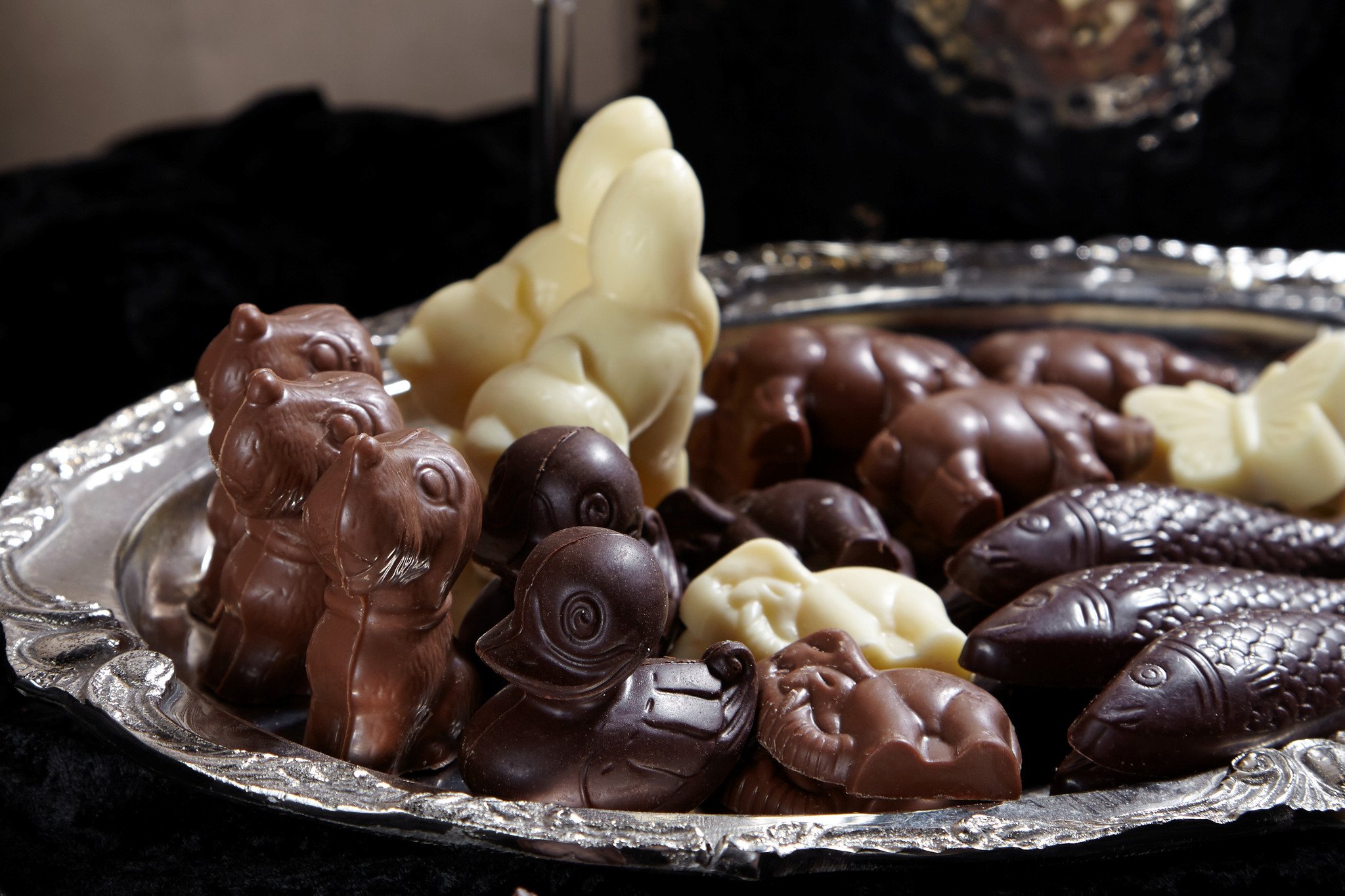 The Chocolate
Teuscher prides itself on carrying a whole host of different chocolate varieties — there is definitely something for everyone!
Truffles: Swiss chocolate filled with various ganaches. A unique specialty is the Champagne Truffle, which is their very own one-of-a-kind recipe that was created 50 years ago. Hand-crafted in small batches, each contains a whipped cream center made with Dom Pérignon champagne and encased in a dark chocolate ganache. Other varieties include butter crunch, Bailey's Irish Cream, almond, orange, walnut and cocoa, and seasonal selections like cinnamon and lemon.
Pralines: Their yummy pralines features hand-sourced almonds, walnuts, hazelnuts and fruit. Coated in chocolate both as whole nuts and ground into marzipans and giandujas, these yummy bites are great for nut lovers.
Chocolate animals: sculptures, anyone? Their sets of milk, dark, or white chocolate figurines (they can do dogs and cats!) are perfect for the younger chocolate lovers and make for a great holiday gift.
Chocolate bars: Their chocolate bars range from 37% to 99% cocoa and are made with all-natural ingredients and pure cocoa butter.
Teuscher Chocolatier is open Monday-Friday from 10am-6pm, Saturday 11am-6pm, and Sunday from 11am-5pm. They are located in La Plaza La Jolla at 7863 Girard Avenue, Suite 204.
La Plaza is located directly in the Village, which makes it a great jumping-off point for all-day explorations! After doing some shopping, head over to La Jolla Cove and watch the sunset, or stroll to the Children's Pool and check out the seals.