La Jolla Weather & Averages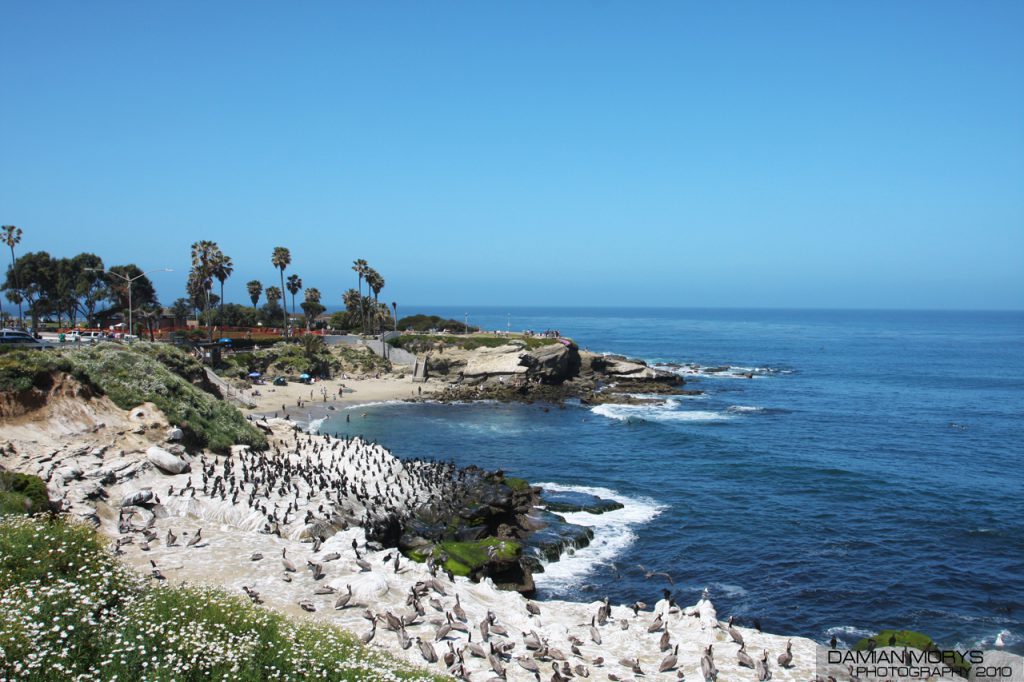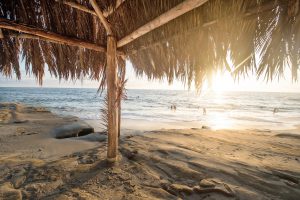 The weather forecast for La Jolla, CA is much like the rest of San Diego — sun, sun, and more sun, with the occasional chance of clouds! La Jolla benefits from a mild Mediterranean climate that is temperate and generally quite warm throughout the year. The average high temperature stays between the mid-60s and high 70s, with occasional spikes during some months. August and September are usually the warmest, and December and January the coldest (and also when we see the most rain).
Morning fog and coastal clouds are typical, especially during May and June — we have a healthy dose of "May Gray" and "June Gloom" nearly every year, although full-on storms are rare. Clouds almost always burn off by mid-afternoon, allowing plenty of time for outdoor activities and enjoying the sunshine. The summer months are usually very dry with little to no rainfall.
The ocean temperature stays quite cold in the winter (mid 50s) and warms up during the summer months, reaching 68 or 69 degrees Fahrenheit. Most swimmers or snorkelers prefer to wear wetsuits year-round.
When is the best time to visit La Jolla? Typically, July through October are the most temperate, with average temperatures remaining in the 70s. There are fewer morning clouds and less fog during these months, and the days are much longer. These are perfect months for activities like hiking, biking, and going to the beach in La Jolla.
Did You Know?
The highest recorded temperature in La Jolla was a whopping 107 degrees in October of 1961.
It has actually snowed in La Jolla! The date was December 13, 1967, and it was the last time that snow stuck to the ground.
The coldest day in La Jolla (and in all of San Diego, in fact) has been recorded at just 25 degrees in January of 1913.
January in La Jolla
January is a beautiful month to visit La Jolla! Temperatures stay slightly cooler during this month, with the high hovering around 65 degrees and the nighttime lows around 50-55 degrees. The average precipitation for this month is around 2.2". The mornings in January are usually cloudy and cold, but the clouds burn off and temperatures rise by the afternoon. Sunrise is around 6:50, and sunset is around 5:00.
Annual January Events in La Jolla:
February in La Jolla
La Jolla weather in February is similar to that of January. Average highs are in the mid-60s, with lows staying around 55 degrees. There is usually slightly less precipitation this month; about 2" total, and less during drought years. Sunset is a bit later, usually around 5:35.
Annual February Events in La Jolla:
March in La Jolla
Evenings start to warm up during March in La Jolla, with average lows being 55-60 degrees Fahrenheit. Highs remain in the mid-60s and rarely go above the mid-70s during this time. Days are usually sunny but on the cooler side, so if you're visiting La Jolla in March, a light jacket and close-toed shoes are usually recommended. Average rainfall in March is about 1.6".
April in La Jolla
Fog is typical in the morning, and can be quite heavy until noon or mid-afternoon. However, average temperatures in La Jolla reach 70 degrees in April, and generally lows hover around 59 degrees in the evening.
Annual April Events in La Jolla:
May in La Jolla
La Jolla experiences its own "May Gray" every year, and there is almost always fog or dense clouds present in the morning. Occasionally it will remain overcast throughout the day, though temperatures remain moderate with highs staying around 69 or 70 degrees and lows being around 60.
Annual May Events in La Jolla:
Secret Garden Tour of La Jolla
June in La Jolla
May Gray gives way to "June Gloom," with clouds sticking around through the month. Temperatures stay moderate, but the coastal breeze can pick up in the evening during June and July. The high is around 72 degrees, and the low is usually about 63F. Sunset isn't until 8pm, making this a great month to enjoy long, action-packed days.
Annual June Events in La Jolla:
July in La Jolla
July is much the same as June in La Jolla, with temperatures creeping slowly higher. Highs are around 75/76 degrees, and lows are typically in the mid-60s. There is rarely any rainfall during these summer months. Sunset is around 8pm, which is great for enjoying outdoor activities.
Annual July Events in La Jolla:
4th of July Fireworks at La Jolla Cove
La Jolla International Fashion Film Festival
August in La Jolla
August is one of the warmest months in La Jolla. The average high is 78 degrees, and the average low is about 67. If there are clouds or fog, they will burn off by mid-morning, and most days are sunny and warm.
Annual August Events in La Jolla:
La Jolla Music Society SummerFest
September in La Jolla
The average high is about the same as August, around 77 degrees. Average lows are still about 66 or 67 degrees. Most days are sunny, warm, and temperate, with a nice coastal breeze that cools things down. Ocean temperatures are typically the warmest during this month. September is a great month to visit, as much of the summer crowds have dissipated and the weather is still beautiful!
Annual September Events in La Jolla:
La Jolla Rough Water Swim
October in La Jolla
October starts to cool down in La Jolla, with average highs staying at 74 degrees and the low being around 65. Rainfall is still quite rare during this time, and most days are cloudless and warm (the fall is still t-shirt weather in La Jolla!). Sunset is around 6:15pm.
Some years bring Santa Ana winds to San Diego and La Jolla in the fall, which are strong, extremely dry down-slope winds that originate inland and affect coastal Southern California. Temperatures typically spike and can reach the mid- to high-80s.
Annual October Events in La Jolla:
La Jolla Art & Wine Festival
"Pillage the Village" Trick-or-Treating in La Jolla
November in La Jolla
Things cool down a bit in November. Average highs are around 70 degrees, and lows are usually 54 or 55 degrees. By this time, the clouds and fog are usually present in the morning, but will still burn off by mid-afternoon.
Annual November Events in La Jolla:
December in La Jolla
December is one of the chilliest months in La Jolla. Average lows reach 48 or 49 degrees, and highs are around 64-65. Average precipitation is 1.56", and rain storms towards the middle of the month are somewhat common; though they do not happen every year.
Annual December Events in La Jolla: