Mental Health Services in La Jolla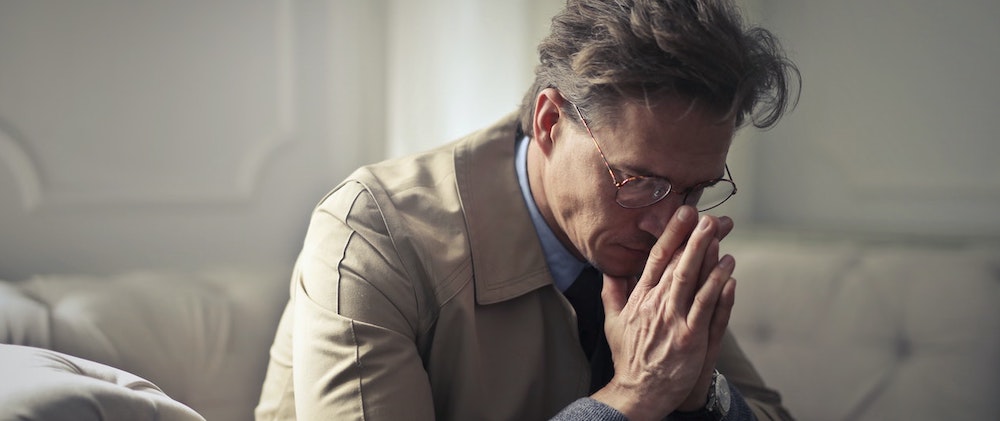 Everyone gets overwhelmed in life sometimes, and some people are better able to handle these issues than others. If you are feeling overwhelmed, increased sadness, high levels of anxiety, or even are having thoughts that are not familiar to you, it may be time to seek the help of a mental health professional to direct you back to a path of wellness and a happier life.
Top Ranked Mental Health Services in La Jolla
If you are seeking mental health services in La Jolla, California, here is a comprehensive list of top-ranked providers in the area. Finding the right types of mental health services in La Jolla may seem overwhelming, and like finding the right doctor, your first choice is not always going to be a great fit. Don't give up if this is the case. One of everyone's goals in life is to stay happy and healthy, and for these purposes, mental health is just as important as physical health.
Behavioral & Mental Health Care Services (UC San Diego Health)
UC San Diego Health offers a huge variety of mental health services and specialty services. General psychiatry for both adults and children, testing, inpatient care as necessary, and even substance abuse programs if you are looking for rehab in La Jolla. UC San Diego Health also offers cutting-edge transcranial magnetic stimulation therapy for depression. A phone call to their helpline will get you an intake appointment, which will help determine what services may be best for you.
8950 Villa La Jolla Dr. Suite C101, La Jolla, CA 92037
4510 Executive Dr., Suite 315, La Jolla, CA 92037
Acacia Counseling & Wellness
Acacia works with individuals, couples, and groups. This comfortable location is inviting and calming as soon as you walk in, with a comfortable waiting area and even a plant wall to bring a little slice of relaxing nature indoors. They also offer a unique 'mind spa' or quiet room that is available for booking before an appointment or any time you need to escape for some peace.
950 Villa La Jolla Dr. Suite C121, La Jolla, CA 92037
Phone: (858) 768 – 0028
La Jolla Recovery
There are many different types of mental health services in La Jolla, including addiction recovery services. La Jolla Recovery offers residential and outpatient addiction rehabilitation services, as well as individual therapy, and even has recovery homes. La Jolla Recovery also offers NAD IV treatment, which has been proven to aid in long-term recovery.
7632 Herschel Ave., La Jolla, CA 92037
Phone: (858) 206 – 8148
Fiercely Optimistic – La Jolla
Therapists in La Jolla include Fiercely Optimistic, which is a unique center focused on working with your personal power to encourage healing. Focusing on positivity and opportunities in everyday life, Fiercely Optimistic offers life coaching, yoga, reiki, and meditation, as well as trainer classes for those wishing to learn these alternative healing practices.
1237 Prospect St. Suite T, La Jolla, CA 92037
Phone: (347) 268 – 0946
Michelle M. Carcel, Psy.D.
If you are asking yourself how to improve mental health in La Jolla, Dr. Michelle M. Carcel may have your solution. With 10+ years of working with clients, the variety of mental health services offered by Dr. Carcel ranges from depression, eating disorders, and treating individuals with PTSD. She also covers medical or physical trauma issues and substance abuse help. She is also local, which provides a level of familiarity with an objective view.
7590 Fay Ave. Suite 501, La Jolla, CA 92037
Phone: (858) 337 – 5258
Karina Lombrozo
Mental health services in La Jolla come in a wide variety of types. Karina Lombrozo is unique in that she specializes in The Alexander Technique, an ages-old technique that originated in Australia. This technique combines gentle movements with massage table work to help you tap into your body and improve everyday movement habits. Karina also works with crystal healing and oracle divination.
400 Prospect St., La Jolla, CA 92037
Phone: (917) 747 – 1716
Korogy Spiritual Counseling & Coaching
If you're looking for affordable mental health services La Jolla is home to Korogy Spiritual Counseling & Coaching, which includes a total-package approach to spiritual counseling. Korogy offers a free confidential consultation to determine if you would like to continue working with their services. Offering NLP coaching, spiritual counseling, hypnotherapy, and deep listening practices, as well as a proprietary wellness workbook to guide you on your healing journey.
7514 Girard Ave. Suite 172, La Jolla, CA 92037
Phone: (858) 531 – 7653
Del Vecchio Counseling
Del Vecchio Counseling offers spiritual healing on a personal level, with many afternoon and evening hours available so even if you have a busy schedule you will be able to find the help you need. Combining formal education with personal spiritual practice, Del Vecchio focuses on substance abuse and healing with counseling and energy shifts.
7734 Herschel Ave. Suite D, La Jolla, CA 92037
Phone: (858) 226 – 1873
Wendy Belding, LMFT, LPCC
Wendy Belding's website gives off a vibe of warmth and welcoming no matter what problems you may be facing. Belding focuses on the fact that mental health treatments in La Jolla should be a multi-faceted approach, collaborating her knowledge from many different types of treatments to design a program that is individual to each person.
7734 Herschel Ave. Suite D, La Jolla, CA 92037
Phone: (619) 318 – 7208
Mindful Guides Therapy Center
This complete center also offers a free consultation before deciding that you want to work with their practice. Working with everyone from teens and families to individuals and couples, Mindful Guides offers long-known therapy practices like CBT and mindfulness as well as a trademark service called Somatic Experiencing® for PTSD that is body-based trauma resolution therapy.
7734 Herschel Ave. Suite I, La Jolla, CA 92037
Phone: (858) 568 – 7803
Conclusion
If you are looking for top mental health providers and services in La Jolla (or even psychiatrists in La Jolla), this list of different types of practitioners may help satisfy your needs and get you the assistance you deserve to get back to a healthy and happy life. You might even consider consulting with a naturopathic doctor in San Diego for mental health services. Whatever your situation, everyone experiences disruptions. Do not let your disruptions take over your life when there are plenty of resources right around the corner to help get you back on to the calm path of wellness.
About the author: When not hiding behind a laptop, Cara Becker can be found asleep or exploring the wide world of interesting things, like how to bake the perfect cheesecake and where to find the best waterfalls. If you're interested in exploring a food you've never tried or learning a word you don't know, please share your wisdom with her on her LinkedIn profile.