Mental Health Treatment & Rehab Covered by GEHA Insurance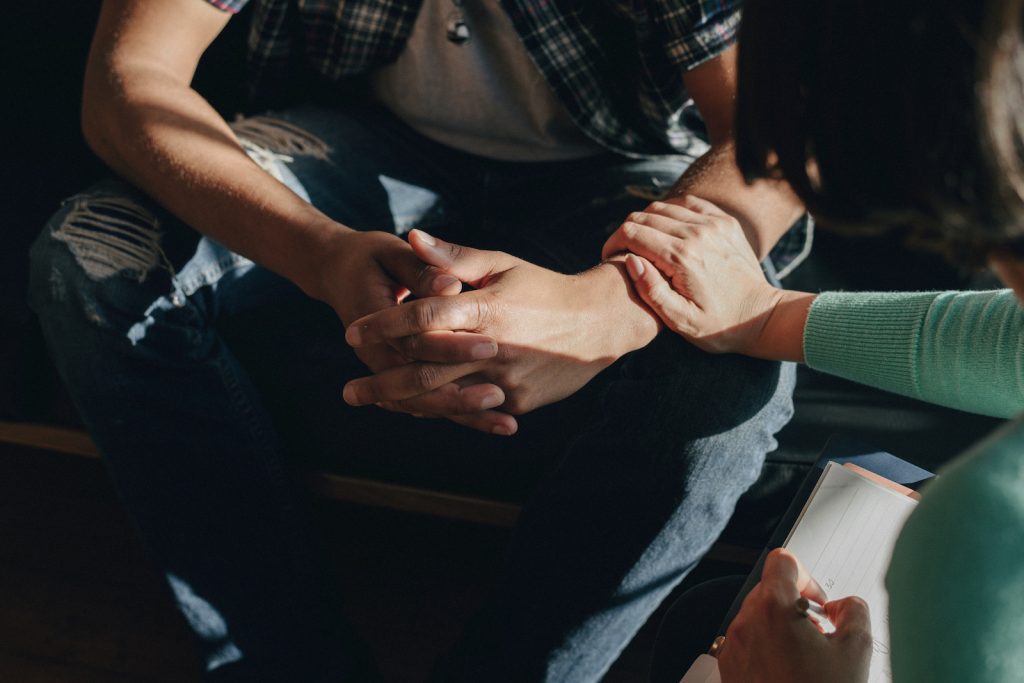 Getting the mental health treatment you need for issues like anxiety, PTSD, or depression can be life-changing. In the same way, finding an effective rehab program to recover from a long-running addiction can completely transform the way you live.
When you're pursuing treatment for mental health issues or looking for addiction recovery resources, you'll probably have some serious questions. Is rehab covered by insurance? How long does rehab take? What are the best mental health facilities in California?
Getting the answers to these questions can help you make an informed decision about where to get the treatment you need.
Things To Consider When Choosing a Rehabilitation Facility
When looking for a rehab facility, there are several key factors to consider, including insurance coverage for your treatment, the services provided by a facility, and where the facility is located.
If you have GEHA mental health coverage through your job, you have plenty of treatment options. GEHA mental health providers are located across the state of California, as well as out of state.
In some cases, going out-of-state for serious rehab can be extremely beneficial. Getting treatment from a GEHA therapist somewhere far from your home helps you get the privacy and space that you need to recover. For some living outside of CA, that might mean getting treatment at a location like California Healthcare and Rehabilitation Center.
How To Get a Mental Health Treatment With GEHA Insurance
Before you start looking for the care you need, you'll first want to know about GEHA therapy coverage.
GEHA covers outpatient services like counseling and therapy, which can help you break through the barriers created by anxiety, depression, and other mental health issues. However, your GEHA mental health coverage also includes inpatient substance abuse treatment — in other words, GEHA covers rehab.
If you're looking for mental health services in La Jolla and are covered by GEHA, your plan should take care of the majority of your treatment expenses when you go to rehab. This coverage includes the majority of the cost of any prescriptions incorporated into your treatment, as well as outpatient therapy after you complete your rehab journey.
If you or someone you know has GEHA insurance and is in need of inpatient rehab, please fill out this form and we'll put you in touch with someone who can help.
How Does Inpatient Rehab Work?
Inpatient rehab is usually a 90-day process, meaning it's a major commitment for a person struggling with a serious addiction.
The main goal of inpatient rehab is to help a person establish a routine independent from addictive substances. This routine is usually very structured, with every part of the day planned out on a detailed itinerary.
A day at rehab often includes practices like meditation, group and one-one-one therapy, and time for fitness and recreation.
The Benefits Of Inpatient Rehabilitation
When you choose rehab, you're choosing one of the most comprehensive methods for addiction recovery in the world.
Inpatient rehab's biggest benefits come in the form of structure, stability, and outside support. In an inpatient setting, you have the help and resources that you need to build a healthy substance-free lifestyle and avoid relapsing when you get home.
With the strict, regimented schedule that you adhere to in rehab, you have the potential to rediscover the amount of willpower and inner strength you have. You can take this strength home with you after treatment is over, along with the mental tools and practices you've acquired for conquering addiction.
In-State Vs. Out-of-State Rehabs
If you're a California native exploring rehab and mental health services in San Diego, San Francisco, or another CA city, you may not have considered out-of-state treatment. Likewise, if you're living outside of California and looking for comprehensive mental health treatment and rehab, coming to a mental health facility in California might not be your first thought.
In many cases, individuals struggling with addiction see major breakthroughs when receiving treatment in their home state. However, there are many benefits to leaving your home state for inpatient rehab.
Advantages of Out-of-State Rehabs
Some of the biggest benefits of out-of-state rehab are privacy, freedom from the distractions of a familiar place, and a chance for a fresh start.
At home, many addicts feel too close to the places where they stumbled and struggled. Leaving the state for treatment can provide the push needed to start again, come home clean, and stay clean.
Is It Worth Traveling for Rehab?
Traveling to a GEHA-covered rehab facility outside of your state can make a huge impact on your overall recovery from addiction. The regimented nature of rehab, combined with the distance from your home, can help you transform your mindset and conquer addiction.