Miramar Landfill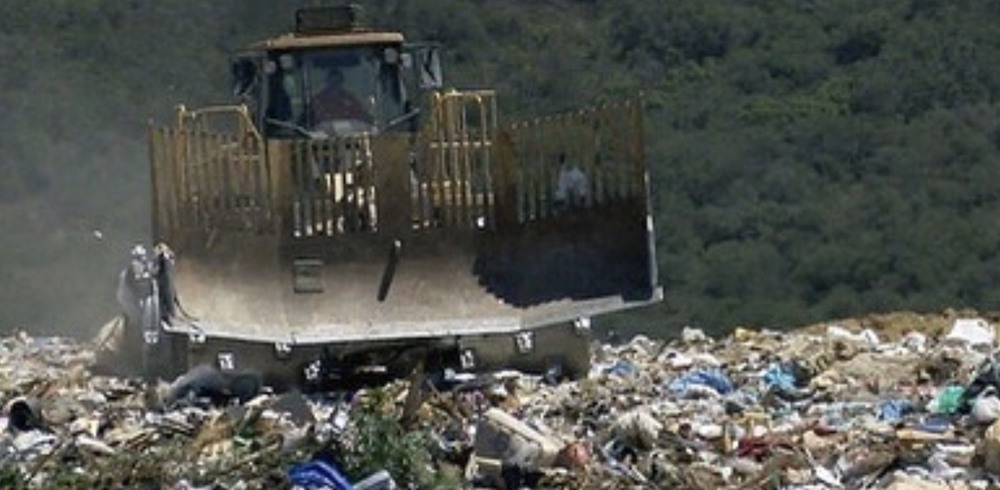 When you think of a landfill, you probably only think of garbage. Landfills aren't what they used to be. These days, you can dispose of much more than garbage. You can get rid of wood and other natural materials, and recycle plastic and other recyclable items, too.
A solid waste landfill doesn't accept hazardous waste, but it is a place where you safely dispose of whatever else you are trying to get rid of. Not only will you be doing the right thing, you'll be free of the materials. Landfills are typically quite full.
While San Diego is home to many companies like James Coffee Co., who are getting rid of single-use cups and doing their best to make less garbage, the Miramar Landfill is an efficient spot to get rid of whatever materials you need out of your space and to pick up materials like wood, compost, and mulch.
The Miramar Landfill & Greenery
View this post on Instagram
Type in "landfill near me" on Google and you will likely find the Miramar Landfill hours and other information if you're in the San Diego area. They're currently open from 7 a.m. to 4 p.m. every day except for Sunday.
If you're in need to get rid of wood, plastic, or a large piece of furniture or appliance that you don't need anymore, taking them to the San Diego Miramar Landfill will help you rid yourself of the extra weight and baggage. While landfills have the reputation of being nasty, hazardous places, when you have a well-run facility like Miramar, it does wonders to protect the people and environment around it.
Miramar Landfill: General Information
When you're asking, "where can I dump junk in San Diego?" there is only one answer. Miramar Landfill recycling and garbage dump is the best option in the area. There's about 910,000 tons of trash disposed of every year at the Miramar Landfill. The facility spans over 1,500 acres and is San Diego's only landfill that is currently active. The landfill opened in 1959 and has operated since, with the South landfill operating from then to 1973. Then the North landfill was in operation from 1973 to 1983. Finally, the West landfill is still open.
This landfill is environmentally safe. The trash is naturally contained and revegetated with native plants. The methane produced by the landfill is captured and used to power the Metropolitan Biosolids Center and the North City Water Reclamation Plant, making up 90 percent of the energy used at these facilities. Finally, high-quality Miramar Landfill mulch, compost, and wood ships are made the Greenery, which is open to the public.
Miramar Landfill Location & Hours
Miramar Landfill hours are Monday through Saturday from 7AM to 4PM. Located at 5180 Convoy Street in San Diego, it is in a central location that makes it convenient for people to come drop off their unwanted materials and pick up others they need. It's so accessible you can even bike there
. When you're asking yourself, "Is Miramar Greenery open today?" the answer is yes unless it is Sunday or a holiday like New Year's Day, Memorial Day, Independence Day, Labor Day, Thanksgiving, or Christmas.
Miramar Landfill Material Accepted
Does Miramar landfill accept dirt? Yes. In fact, it runs a clean fill dirt program. The landfill also accepts trash, large deceased animals, recycling like refrigerators, air conditioners, freezers, stoves, washers, dryers, hot water heaters, toilets, computers, tires, and household electronics. However, Miramar Landfill hazardous waste is not accepted. The facility does its best to keep a completely environmentally-friendly landfill and therefore doesn't take dangerous materials. You will have to find another place to dump hazardous waste, chemicals, and other potentially dangerous agents.
Miramar Landfill Prices: How Much Does it Cost to Dump at Miramar Landfill?
There are fixed Miramar Landfill prices depending on the service. Miramar provides San Diego residents and small businesses the ability to take large amounts of trash and other waste for an affordable price. Miramar Landfill fees are reasonable. They only charge $31 per ton. Yes, you read that correctly–per ton. This makes it very affordable for the dozens of small businesses that use the landfill, including landscapers, builders, haulers, and maintenance companies. They use the landfill to dispose of debris, yard waste, and other materials others can't accommodate. You can also buy mulch, compost, and wood chips at a low cost.
Miramar Landfill Recycling
The Miramar Greenery is a great place to recycle your items and pick up some mulch, compost, and wood. Fresh produce in La Jolla is sometimes used to make their compost, which is used as a base for many San Diego families to begin composting at home. It is an environmentally-sound way to get rid of food and peels that you don't want to just throw away. While you might think of dirty, hazardous environments when you think of landfills, this really isn't the whole story. Not only does this facility offer great methods to dispose of trash, waste, garbage, and large appliances you want to recycle, it provides a way to do so that takes the environment into account.
Miramar Landfill & Environmental Protection
View this post on Instagram
When you think of environmentalism, landfills are probably not what you think about. They have a reputation for being places where hazardous materials get out and impact the world around it negatively. This isn't the case with Miramar, they do a great job of protecting the local community and keeping their facility as environmentally sound as possible. How do landfills affect the environment?
While landfills always contain toxic substances that can leach into groundwater supplies, with diligent maintenance this can be completely avoided. Miramar has an innovative design. The engineering and recycling efforts have extended the operation of this landfill by 27 years. Receiving many awards for efficient and safe operation, Miramar has had minimal environmental impact. It was the first municipal landfill in the United States to be certified as an environmental management system.
Not only does Miramar contain its impact, it actually provides benefits to the environment. It has increased the amount of recycled materials, producing clean energy and preventing erosion and runoff in parks with the greenery's products. Miramar is an example of environmental protection in waste.
Miramar is an example of a productive, efficient, affordable, and environmentally-friendly landfill. It is a great place to bring your waste if you are in the area of San Diego. A great option for businesses, the facility takes a ton of garbage for cheap. If you need mulch, compost, or wood, you can buy some at an affordable price. The landfill and greenery are so much more than just a place to drop your trash. It is a part of the community that can be used to your advantage. Whatever your material needs, Miramar Landfill is a great spot for you to get the job done at an affordable price.
About the author: Ryan Beitler is a writer, journalist, and blogger who has written for a variety of publications including The Slovenia Times, Paste Magazine, Deadline News, and more. He used to live in San Diego.
About the banner photo: Thanks to IG user @sustainablesdsu for this photo of the Miramar Landfill.