Moving to San Diego
The COVID-19 pandemic has shaken things up for everyone. The entire world has been turned upside down. While the virus has remained a problem in the world for three calendar years, people in the United States have begun making decisions to change their lives in response to the new normal. The number one decision that people are pondering is whether to move and where to move to.
Not only are they trying to figure out if they should move, the choice of where to move is even more perplexing. Of course it is advantageous to get out of COVID-19 hot spots, but the atmosphere of the city and what it has to offer are equally important.
Guide to Moving to San Diego
San Diego doesn't only have some of the best weather in the world, which you can see from the above video, it has a great vibe and many opportunities available to you. Here is a guide for moving to San Diego, which can provide a lot of happiness and fulfillment.
Where Is San Diego?
When you're thinking about moving to San Diego, you are probably wondering where it is exactly. Downtown is set in the middle of San Diego County, not far from the United States border with Mexico. Living in San Diego provides one of the best locations in the world for multiple reasons.
Here you are far enough from the hustle of Los Angeles, which is a COVID-19 epicenter, and close enough to everywhere in Southern California. Its longitude, latitude, and location near the coast provides some of the best weather in the world. When you are living in San Diego you're near the suburbs of Orange County and the border towns of Chula Vista and Tijuana. Living in San Diego is quite advantageous in a number of ways.
What's the Population of San Diego?
While the population of San Diego isn't small, it is less than Los Angeles and as equally spread out. When you're thinking about what to know before moving to San Diego, you should think about these details. San Diego has a population of around 1.4 million people.
Compared to LA, the population of San Diego is about half. With a smaller population and neighborhoods that are less dense, San Diego has lower COVID-19 numbers than larger cities like Los Angeles. Furthermore, you can find the best places to live in San Diego for yourself and what you're interested in. If you are trying to find where to live in San Diego, take a look at the different neighborhoods it has to offer.
Best Neighborhoods in San Diego
Whether you're looking to be in the city of San Diego or one of the many adjacent towns, there are plenty of San Diego neighborhoods to choose from. It depends on what you are interested in when you're thinking of moving to San Diego, but there is most definitely a place for you.
If you want to relocate your tech business or work in finance, you should think about moving downtown. Not only is it a beautiful city with great views, it is near the beach and has an impeccable food and nightlife scene. Beyond downtown, there are plenty of other neighborhoods that are more relaxed with a lower San Diego cost of living.
North Park is a hip neighborhood where you can find craft breweries, restaurants, boutique stores, and more. It is a laid-back area where you can walk to a wide variety of places, restaurants, stores, and places to drink. There is also a diverse array of job opportunities. When you're trying to work at a record store or a hair salon, North Park may be for you.
There are beach neighborhoods if you're looking to live somewhere on the ocean. Ocean Beach is for those who want an eclectic atmosphere. Not only is it a diverse, vibrant neighborhood, there are plenty of beautiful houses and local restaurants. There are bars and breweries alike, with local culture that you'll fall in love with. Pacific Beach is another beach neighborhood. Pubs and lively nightlife are here and there's a boardwalk to ride hikes or take a walk. You will never run out of fun activities to do in the neighborhood of Pacific Beach.
The Gaslamp Quarter isn't a place a lot of people want to live, but it is known for its bars and clubs. There are plenty of restaurants and businesses. This is where you go to a party. If you want to be close to the action, move to the Gaslamp.
Coronado is an island where the wealthy move to soak up the sun. It has one of the best views of downtown anywhere in the city. While being one of the most laid-back spots in the city, it is also one of the most expensive. If you can afford to live here, you'll be able to take advantage of the culture, shopping, and amazing sights.
La Jolla is one the nicest areas of San Diego County. It is a great place to move if you can afford it. With restaurants, bars, beaches, and beautiful real estate, La Jolla is inarguably one of the best neighborhoods of San Diego. Not only does La Jolla have some of the best beaches anywhere, it is the home of University of California, San Diego if you or your child are going to college.
San Diego Education System
San Diego is also known for its great education system. In addition to the elementary and high schools, San Diego has some of the best colleges in California and the United States in general. If you have kids you should take a look at the schools in La Jolla. It isn't just UCSD that La Jolla has to offer, all of the schools in the neighborhood are great. There is also San Diego State University, University of San Diego, and tons of other options for community colleges, high schools, and primary schools.
San Diego Beaches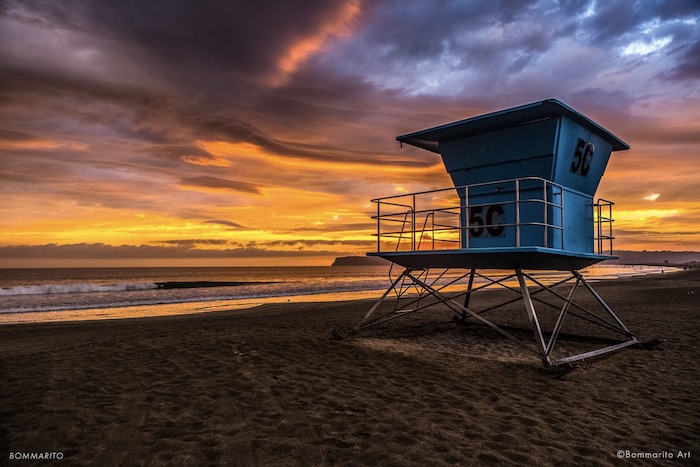 There is no shortage of beaches in San Diego. If there is one thing that the city has all around it is its lovely coastline. Whether you're going for large beaches in Ocean Beach or all the coast off-the-beaten-path, you won't struggle to find your own spot of paradise. There are the La Jolla Coves, which are great for swimming but also for looking at the sea lions and seals. It is a fun place to walk, have some dinner, and enjoy the lovely coastline.
Coronado Beach is another option. It is one of the most beautiful out there. Depending on what time of day it is, the beach can be empty or crowded, but it's always worth it. South Mission Beach is the perfect spot for surfing and swimming. Finally, La Jolla Shores Beach is expansive and gorgeous. These beaches are just the beginning. There are countless other options that will give you every opportunity to find your own secluded spot in the most sought-after beaches in the world.
Fun Things to Do in San Diego
In addition to the beaches, there's no shortage of amazing things to do in San Diego. Moving to San Diego tips should also include what you're going to do here in your free time. There are so many options, it can feel paralyzing. It is home to the world famous San Diego Zoo and Wild Animal Park. The Gaslamp is a must-visit if you want to party. While few people approve it these days, it is also the home of Sea World. There is also LEGOLAND. If you like music, when live concerts return you'll have plenty of options. Love sports? Go to a Padres game. There is no end to San Diego attractions.
Places to Eat in San Diego
Whether you're looking for fine dining or low-rent deliciousness, you have it here in San Diego. There are a wealth of gastropubs, burger spots, and fancy restaurants. It is also the birthplace of the famous California burrito with French fries inside. Mexican food is amazing in San Diego, but there is also a lot of great Asian food. Some of the most famous spots you should be sure to eat at include Ironside Fish & Oyster, Trust, Hodad's Burgers, Blind Lady Ale House, Herb & Wood, and so many more. Mexican food is almost universally good. You can also go to Little Italy for some amazing and authentic Italian. Sushi is fantastic and South Asian food is abundant.
Moving to San Diego FAQs
When it comes to moving to San Diego advice, there are a few things that people tend to ask. With endless reasons to relocate to San Diego, there are some things you should know. Here are a few questions that concern what to know before moving to San Diego.
How much should I save before moving to San Diego?
Of course, it depends on your budget and how much you can afford to spend on rent, but you should be sure to have at least two months' rent saved. You'll like to pay the first and last upfront with a security deposit so it is better to have a third or fourth month saved so that you can make the transition easy on you, especially if you're looking for a job. There are also considerations, such as setting up your electricity, internet, cable, and potentially obtaining a storage unit in San Diego.
How much money do you need to live comfortably in San Diego?
A lot of people ask the question "what salary do you need to live in San Diego?" The better question is how much do you need to be comfortable? If you don't have any children you should make at least $20/hour or $40,000/year. These are the minimums. You might struggle if you make this much because you want to be able to live comfortably.
What is the San Diego job market like?
The job market in San Diego is varied and thriving. There are a lot of tech and finance jobs in the city, but it is also a place for artisans, chefs, and creatives of all types. There are service jobs and bank jobs. There are positions at large companies and small alike.
What are the safest neighborhoods in San Diego?
Most of San Diego is very safe, but the safest neighborhoods include La Jolla, Coronado, Torrey Hills, and Black Mountain Ranch among others.
How can I get around San Diego?
San Diego is a lot like the rest of California in that it is a car culture, but it also has a much better public transportation than most of the state. The trolley can take you all over the county and you'll have access to trains to other places in California. There are also plenty of Ubers and even some cabs still left. Public buses are everywhere. You shouldn't have a hard time getting around.
How is the weather in San Diego?
People aren't kidding when they say that San Diego has the best weather in the world. It really does. It is sunny and cool the vast majority of the year. It gets little rain. It is bright and warm but not too hot.
Is moving to San Diego a good idea?
Yes. Between the weather, laid-back culture, slower pace, friendly people, diverse culture, and relative affordability, it has become one of the most sought-after places to live in the country.
How can I make the move to San Diego easier?
While it depends on where you're coming from, moving is usually difficult. You can make it easier by putting some stuff in self storage San Diego so you can take multiple trips if you need to.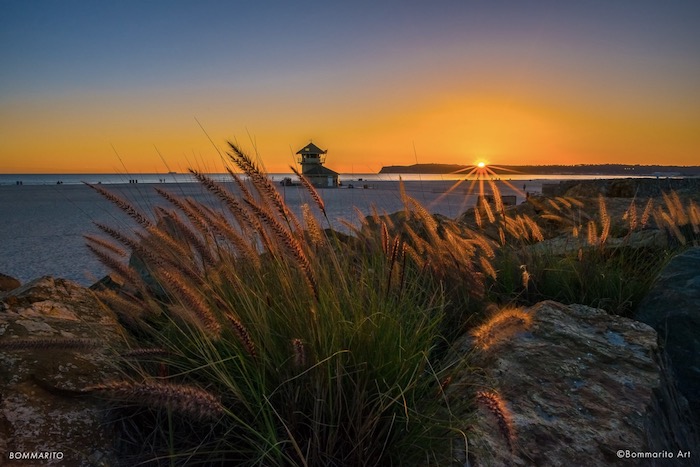 The Last Word on Moving to San Diego
Are you convinced yet? San Diego is one of the best places to live in the country. There are very few cons to the city. It isn't nearly as expensive as Los Angeles or San Francisco. It is a laid-back atmosphere and relaxed vibe. The weather is wonderful. The location is perfect. There are endless things to do and areas to explore.
Whether you're looking for great food, beautiful beaches, fun places to drink, amazing activities, great job opportunities, or a diverse local population, San Diego is where you can find it. If you are looking for a less tense environment during or after COVID-19, you simply can't go wrong with moving to San Diego. Living in San Diego is quite enjoyable. You won't regret the move. Take the plunge and get started on moving to San Diego today.
About the author: Ryan Beitler is a writer, journalist, and blogger who has written for a variety of publications including The Slovenia Times, Paste Magazine, Deadline News, and more. He used to live in San Diego.
Photos by BommaritoArt.com.