Moving To California? Here's Our Top Tips For An Easy Transition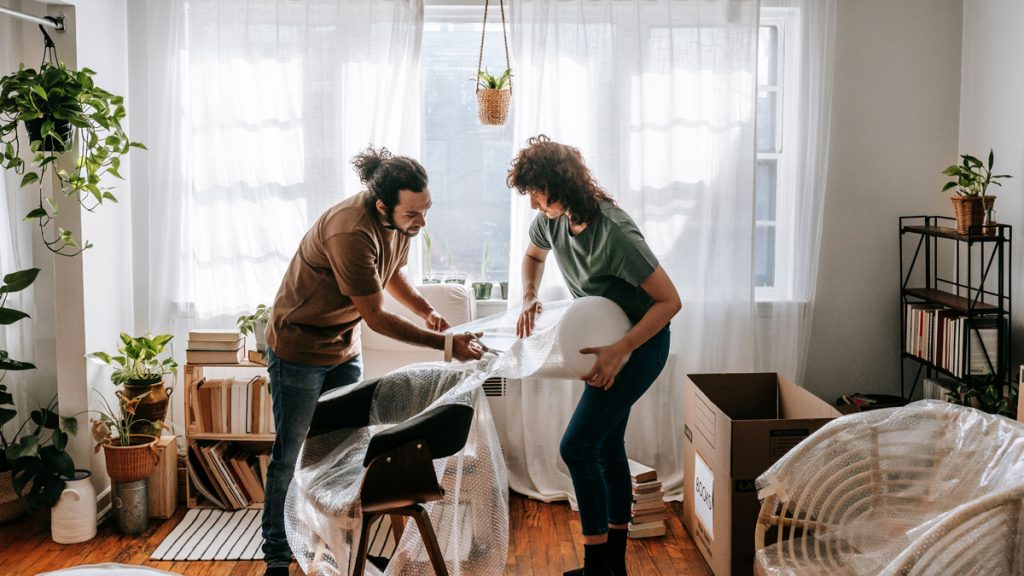 Moving to a new state–or just moving in general–can be a real doozy if you don't have your ducks in a row. There are so many things to keep track of and take care of, including your mental health, during such a hectic time. If you want to avoid the stressors that come with uprooting your life and belongings, it is best to be as prepared as possible for your move. That's where we come in.
Are you contemplating taking the leap or in the process of moving to California? Target audience reached! To save you the added task of figuring out what exactly needs to be done for your move to go smoothly, we crafted an extensive list of top tips on moving to California.
Moving & Packing Tips For An Easier Transition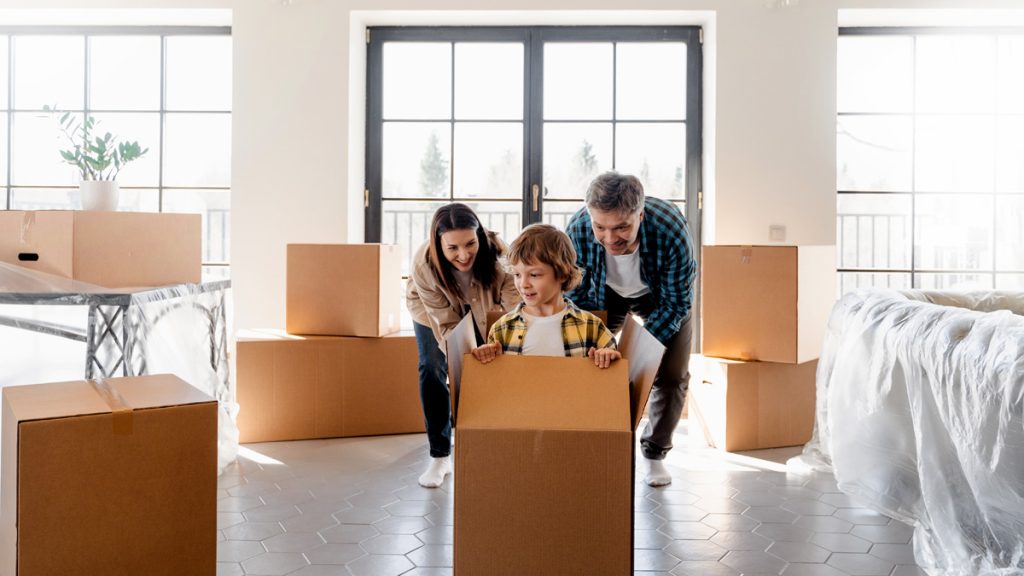 Let's face it–moving is quite the ordeal, and moving to a whole new state requires additional hurdles that are bound to cost you extra time, effort, and money. It's not a question of how to move to California; it's a question of how to move to California as seamlessly as possible.
The four most important tips we can offer are…
Create a moving checklist or Google sheet that categorizes each step of the moving process. We go into detail about this below.
Keep extra clothes, toiletries, and essentials on hand and accessible in a suitcase, duffle bag, or clear box. Things like day clothes, pajamas, workout clothes, a jacket, socks, underwear, shoes, etc. Sifting through your boxes for an outfit after everything is already packed is just not fun. Don't forget a toothbrush, charging cables for your essential electronics, etc. Likewise, keep important documents such as your passport, social security number, etc., accessible if you need to use them during your move.
Have snacks and beverages on deck. No one likes being around a hangry person. Hell, you won't even like being around yourself. Trust us, nuts, chips, protein bars, you name it.
Take breaks, and don't forget to breathe! Honoring your mental well-being during such a stressful experience is crucial. It can affect how you show up for yourself and reflect your attitude overall. While you might want to rush to get things done, it is equally important to slow down, take some deep breaths, relax, and unwind. Have a book and journal in an easy-to-locate place, so you can brain dump or take a load off whenever you feel heightened cortisol levels.
Below, we've laid out detailed tips on moving to California, but of course, we encourage you to do your research. You should turn to friends, family, peers, and online forums because searching what to know before moving to California on Google won't provide you with all the answers.
Rent a Storage Unit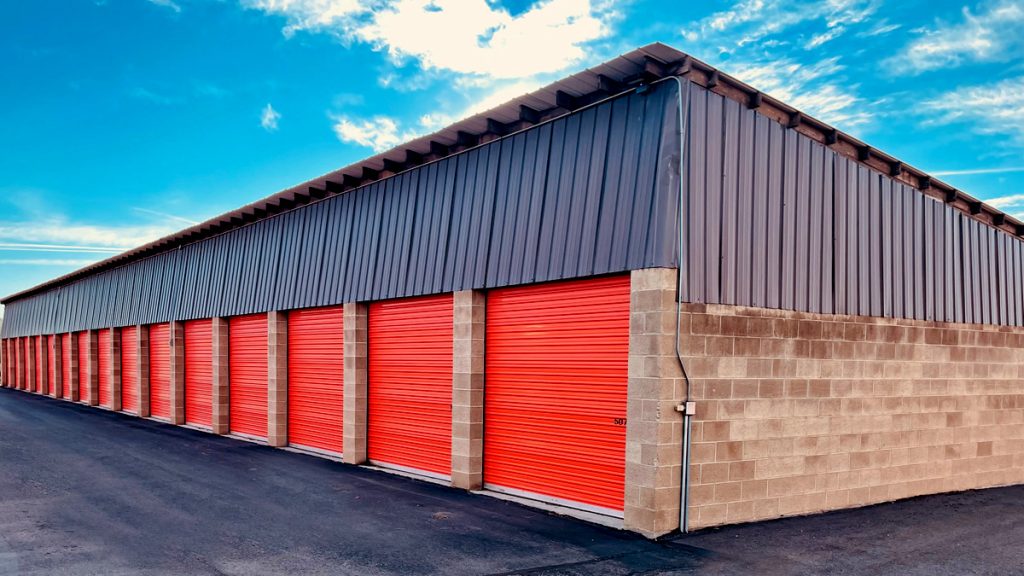 Renting a storage unit might not be necessary for everyone. Still, it is something to keep in mind when moving, especially if you plan to migrate cross-country and aren't sure what will fit your new space. If you think you might have too much stuff or aren't sure how you plan to arrange your furniture once you move, luckily, there are dozens of storage spaces to choose from that are scattered all over the map of California. Our article on San Diego self-storage highlights the most trusted storage unit establishments that offer excellent security and service. You can select which is right for you based on location, pricing, and operating hours.
Find a Moving Truck
Depending on the size of your load, you might want to consider finding a moving truck. Of course, you can call up a few friends to act as your movers for the day in exchange for a 12-pack or some homemade grub, but using your own vehicle and taking countless trips to get the job done isn't all rainbows and butterflies. Sometimes it's worth spending the extra dough to ensure your precious cargo is handled with utmost care. If you plan to move to San Diego, countless moving trucks will go the extra mile to ensure that all your belongings are delivered in one piece. Some truck rental services charge by the mile or have a flat rate per distance traveled. Pull quotes on different moving truck services or rent-your-own-truck services–such as a U haul–to figure out what service best suits your needs financially and physically.
Prepare a Moving Checklist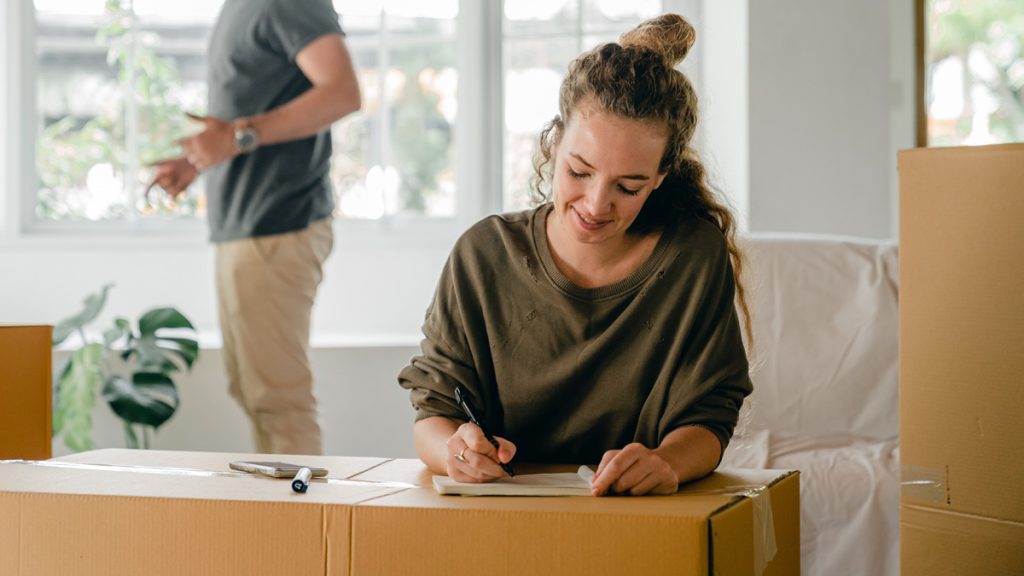 One of the number one tips on moving to California–or anywhere for that matter–is to prepare a moving checklist. Please keep track of what exactly you plan to keep and which boxes you plan to store it in, whether you plan to donate items or call junk removal, how much stuff you have, when you plan to move it, what movers you're going to book, what date you plan to move, your budget, having the money pulled out to pay your mover, etc.
Another important task to tackle is assessing whether you'll need to patch up any holes, touch up on any paint jobs, or document any blemished areas of your current residence. If so, where and in what rooms? Write this down, ascertain what supplies you need and how long it might take, and then resolve whether you want to take on the responsibility or outsource a task rabbit to do the job in exchange for money. Likewise, you'll want to document and photograph any damaged areas such as wall indents or broken blinds within your new home to ensure you don't get dinged for someone else's rough housing.
Pack in Advance
This goes without saying, but to reiterate for the procrastinators out there–pack all your crap in advance! Waiting till the last minute only leads to stress, and when you're in a pinch for time, you might frantically pack, and it could get real messy quickly. You never know what you might end up not taking with you or whether you'll need more boxes and containers to hold the contents of your home and belongings unless you pack first. Allow yourself ample time to determine how many boxes you need and what you might need to purge. A seamless transition won't be possible if you put off all responsibilities till the end.
Regarding what to pack first, we suggest starting with your decorative items–wall and home decor, vases, candles, art pieces, and the like. Looks can be deceiving and tricky to pack, so pack the unessential first to know how many boxes you have left. These sometimes require more time than other things because they have weird shapes or are fragile.
A quick tip for packing clothes is to keep them on their hangers. Instead of taking your clothes off the hanger and folding them in boxes, spare yourself the arduous task of unfolding and rehanging by organizing your clothes on hangers, perhaps by article of clothing or color coded. You can purchase boxes with a pole specifically for hangers so that you can pull them straight from the closet to the box.
If you don't have that box accessible, you can also grab a load of clothes–kept on the hangers–and cover them in a garbage bag with a slit in the top where the hangers go. You can zip tie the hangers together or use a thick rubber band to ensure they all stay together and don't rip the bag. That way, your clothes are free of dust and grime that accumulates during a move, and all you have to do is cut off the zip tie and remove the bag, then voila, you can hang your clothes.
On a similar note, organize your chords-either in zip lock baggies with Velcro, or get innovative. Bonus points if you label the zip locks with their associated electronics. That way, they won't get tangled within each other and become impossible to unravel, and you'll know precisely what pairs with what.
Label Your Boxes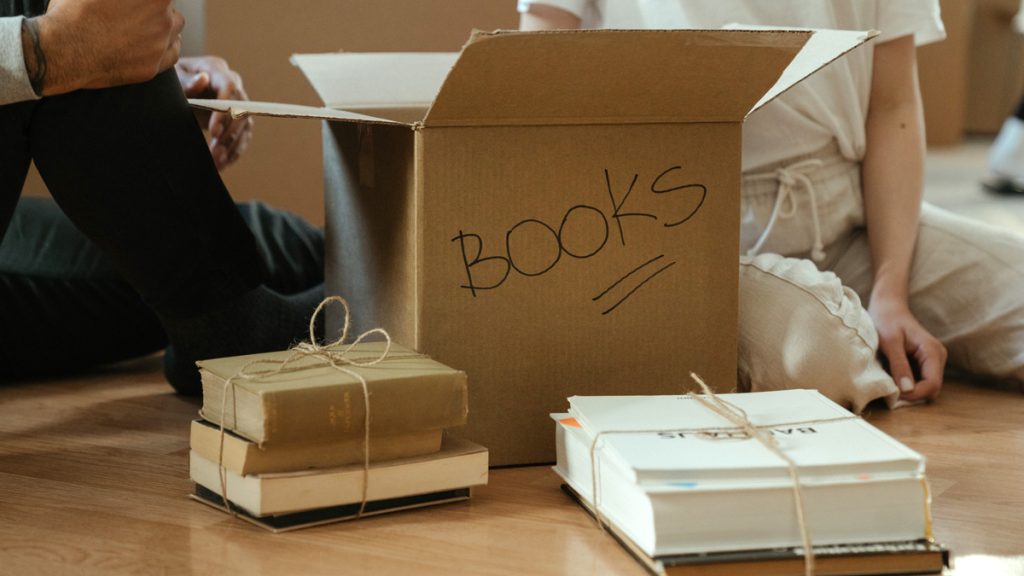 Unless you have transparent boxes, you'll want to ensure you correctly label the contents of each box to eliminate confusion about the contents of what's inside. This will save you time and tears if you need to grab a blender, a clothing item, or an important document while your stuff is on the move or in storage. You can label your boxes by the type of item or category, what room they should be situated in, or use a color coding or symbol system to mark which packages go in which room. Each room has a corresponding color, and you can place a bit of colored tape or a post-it with that color on each room door. You're only hurting yourself if you decide not to label.
Another trick to selecting boxes is opting for perhaps reusable ones. The plastic storage bins with the easy pop-off, sealed lid can be great for easy access to clothing items and can be found at many stores like Bed, Bath and Beyond, Target, or Lowes.
Ensure that all your items are properly stowed. Bubble wrap, packing paper, towels, and clothing articles are surefire ways to keep your fragile items nice and safe from breakage when tossed around during the move. Always list fragile in large letters on any boxes with glass, delicate or breakable objects to indicate fragility to anyone picking up the boxes during the moving process.
Throw/Donate Items You Don't Want
Instead of just trashing your clothes or items you don't want, consider donating them or hiring junk removal to remove whatever you wish to lighten off your load. There are also tons of consignment stores you can sell your used furniture at, as well as thrift stores where you can make a quick buck off your old clothes. If you're in a pinch for time, opt for donating at a local donation center or more popularly known donation centers like Goodwill or the Salvation Army.
Doing this beforehand might save you money later for moving unwanted items to your new location only to throw them away. It's a great way to declutter and rid yourself of items and belongings that no longer serve you.
Set Up Utilities for New Place
When you relocate to California, finding a place to live might come first, but having things like a solid internet connection and gas and electricity. It would not be an ideal scenario to show up in your new home without access to the internet or the ability to use your shower. Write a list of all the utilities you utilize at your current residence and any others you think you might need. Start scouting out local service providers to compare pricing and amenities. For example, you'll want to have electricity, gas and electric, water, internet, and cable up and running for your arrival. Be aware that some services might take a few days to operate, so don't hold off on this one.
What to Know Before Moving to California
What's it like living in California, you may ask? Well, that depends on where you decide to pop a squat and set up shop. There are several questions you need to ask yourself, and in answering them, it will make a world of difference in helping you narrow down where you want to go.
For instance–Do you have or are you planning to have children? If so, what types of education systems are in the neighborhood of areas you're considering living?
How do you plan to spend your days, both on and off the job? Do you like to work in the city, or in a small town? Do you like to spend your days off on the beach, amongst giant redwoods and lush greenery, or in wine country sipping vino? One beautiful thing about California is that it is so vast, the climate, culture, and opportunities differ greatly from city to city, countryside to countryside.
If you're not just curious as to how to make it in California, and actually want to spend time selecting the right place for you, here are some significant factors to consider before taking the plunge.
What City to Choose to Live in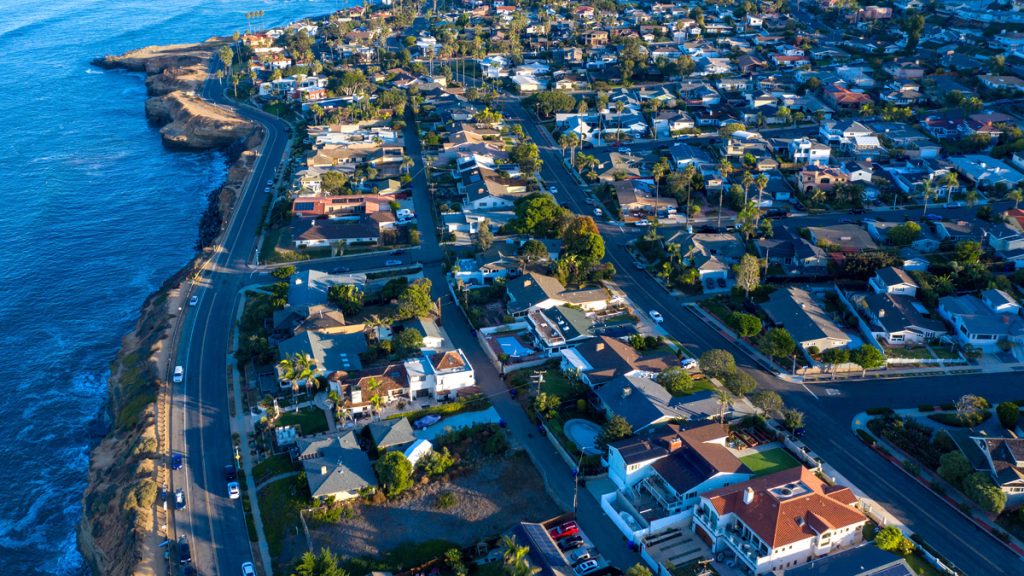 California is a massive state, and regardless of if you plan on moving to Northern California or moving to Southern California, you're bound to have a completely different lifestyle. Where you decide to relocate to in California boils down to your personal preferences, needs, hobbies, and nonnegotiables.
For example, Southern California offers breathtaking beaches, more than agreeable weather, rolling hills painted gold, and ample things to do no matter what time of day or year. Whereas Northern California promises the chance to experience all the seasons, scenic views, massive redwoods, and impeccable food.
Yet still, your career also might play a role in where you choose to live. Starving artists trying to make it might gravitate towards Los Angeles, surfers and beach bums might feel called to San Diego or Santa Cruz, tech buffs might feel at home in Silicon Valley or San Francisco, and wine snobs might have an affinity for Napa, Temecula, or Sonoma County. Choose wisely and be patient with the process–you might think you want to live somewhere, but come to find your interests and career make you better suited to live elsewhere.
Plan Your Transportation
Deciding where to live mainly depends on how accessible the area is and how you plan to get around. Assess what public transportation is in the area, if you'll need a personal vehicle to get around, or if you can get by walking or biking everywhere. We recommend drawing out a list of pros and cons for whichever area you're contemplating moving to and determining whether it is walkable, car-dependent, or the public transportation is safe and reliable.
Los Angeles and San Diego are far less walkable cities with less accessible public transportation than San Francisco, and rural or suburban areas might have even more limited transportation services that make owning a car a requirement. That said, there are still trolleys, metro rail systems, trains, and bus routes that might be able to get you from point a to point b.
Find Employment First
While not essential, it is recommended you find a source of stable income before moving to California. The cost of living in California is rising, and not knowing where your next paycheck is coming from can cause unnecessary stress and anxiety, especially during a move. You are best off figuring out logistics and finding a job opportunity first because moving can be pretty expensive, and rent isn't cheap. However, the good thing about finding employment is that California's labor laws are some of the most employee-friendly in the nation.
Moreover, you might have to commute farther than you think if you land a job after deciding on a location. If you move to Northern Los Angeles jobless and land a position on the coast, you're looking at an hour plus daily commuter time without factoring in traffic. This distance might rock your world and shake you financially with amplified gas prices. Of course, this might not apply to fully remote workers who won't have to deal with commuting, but it should not be overlooked.
While you might have found the perfect home in the Golden State and are eagerly counting down the days to call it yours, unless you have a game plan for how you plan to pay the bills, you might want to hold your tongue and practice patience till you can get your finances organized. A general rule of thumb is to have at least five thousand dollars in savings, in addition to the cost of a security deposit and the first month's rent–if you're renting, that is. Truth be told, proper budgeting and steady income should be prioritized if you want to make it in California, so do yourself a favor and prepare yourself financially for uprooting your life to a new place.
Understand the Housing Market
The housing market is crazy in California, with some of the most expensive real estate in the country. It would help to decide whether you're simply looking to rent or take the plunge and buy a home or apartment. Get clear on how long you plan to be in California, your goals, and what you'd like your living situation to be like. Plan for your housing situation by connecting with local realtors, browsing the marketplace online, and going on forums to learn from current California homeowners and renters.
On a similar note, tax rates in California are exorbitantly high. Out of all 50 states, property tax in California ranks 16th, though sales and income tax are tragic. California has the highest personal income tax rates of ANY state.
Making California Your Home: The Wrap Up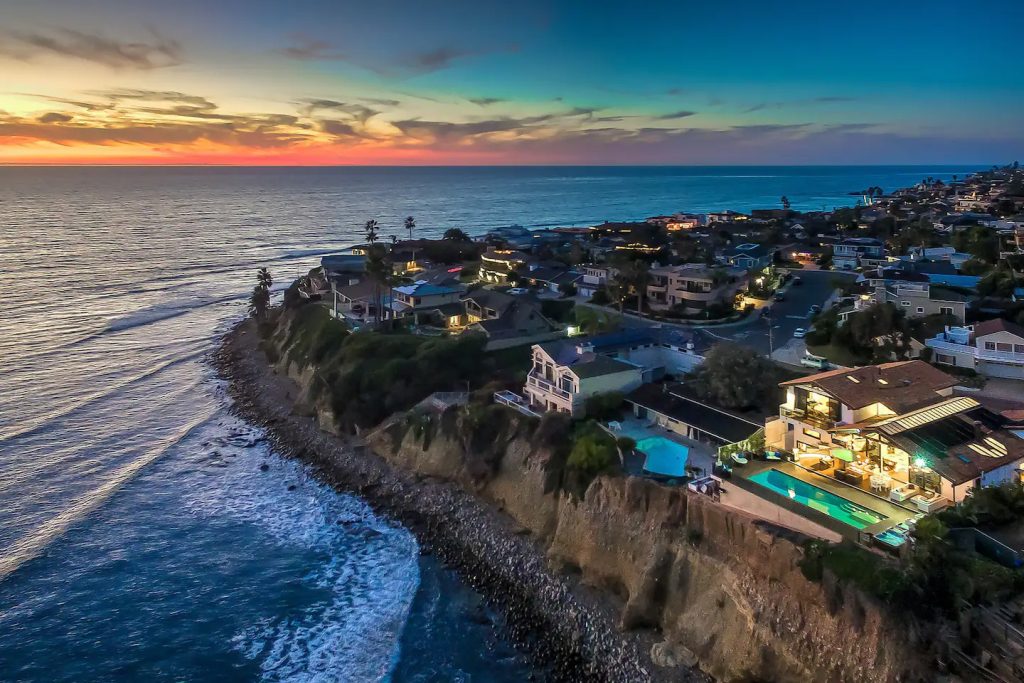 Are you overwhelmed yet?
As you can deduce, the process of moving to California has a lot of moving parts–no pun intended. While these tips on moving to California won't guarantee a walk in the park, at least you can save some time and energy by knowing what's in store and planning accordingly. Remember, don't forget to document your experience and have some fun in the process!
We hope these tips on moving to California will help you evaluate your readiness for taking the leap. We wish you a safe and smooth moving experience and are excited for your new adventure. Let us know what you found useful, or if you have any other moving suggestions to add.
About the author: Courtney Pester is a Writer, UX Designer, Singer and Yogi with a deep passion for self-expression. When she's not hammering away at articles, you can catch her traversing National Parks, reading dystopian novels, dipping in the ocean, or whipping up new creations in the kitchen.