Guide to the Museums in La Jolla

Despite its small size, La Jolla is a haven for local arts and culture; there are multiple museums, art galleries, and historic spots to see in the Village, from the Museum of Contemporary Art to the Map & Atlas Museum. If you're looking to spend the afternoon brushing up on some culture, spend time in these locales absorbing new knowledge, renowned art, and local history.
The La Jolla branch of the Museum of Contemporary Art San Diego has been bringing folks into its Prospect Street location since 1950. The museum is home to multiple constantly rotating exhibits to keep things fresh, and is currently undergoing extensive renovations to further enhance its art exhibitions.
After spending time walking the interior and taking in the galleries, make sure to take in the ocean view from the front of the museum, then head to the Edwards Sculpture Garden out back to wander the sculptures and have a picnic. If you've been inspired to do some art of your own, bring a sketchpad and let your artistic side take over!
Please note that the Museum of Contemporary Art in La Jolla is currently closed until 2019. Head to the MCSASD downtown San Diego location until then, and stay tuned for updates!
This library is free to enter, though it'd be worth an admission price! The Spanish-Renaissance styled library was built in 1921, and the exterior is as beautiful today as it was then. Step inside and you'll feel as if you've been transported back in time; the museum is filled with books, magazines, CDs, DVDs and other materials on a wide range of artistic and musical genres. You can simply take in the interior and explore the works, or become a member to take materials home and receive special offers.
Each month, the Athenaeum hosts Murals of La Jolla Walking Tours. These docent-led tours take visitors on an hour-long excursion throughout the Village to see each of the seventeen murals that grace various walls, alleyways, and nooks and crannies. Visit their website for the tour schedule.
The Athenaeum is open 10am-5:30pm Tuesday, Thursday, Friday, and Saturday; and 10am-8:30pm on Wednesday.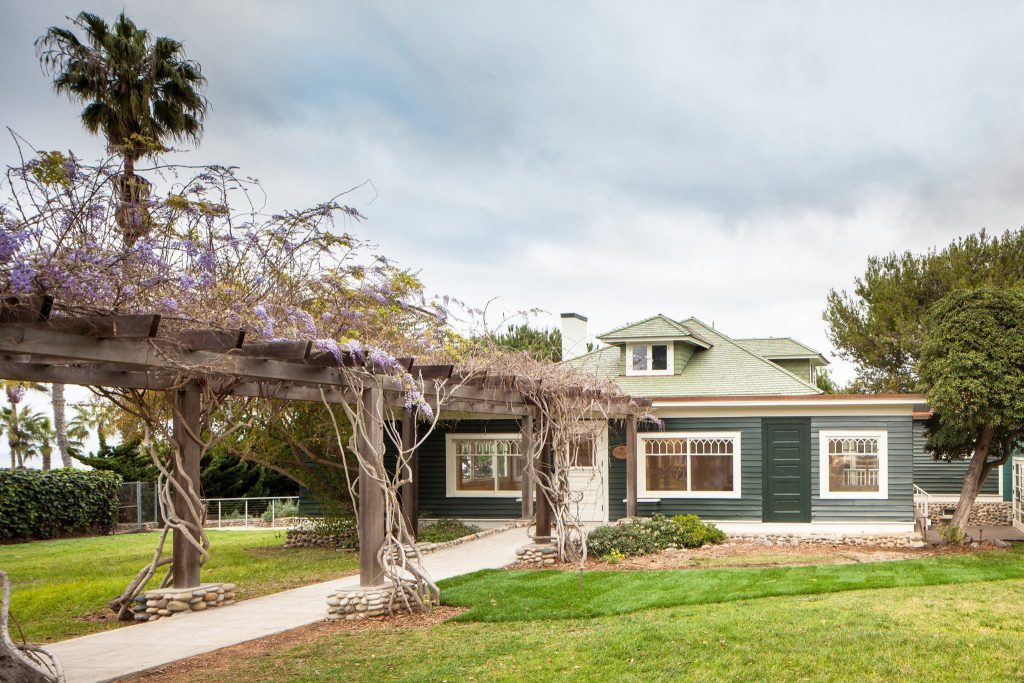 The quaint museum run by the La Jolla Historical Society is the epitome of charming. Located at 7846 Eads Avenue, just off Prospect, this cottage gives you a historical feel and context for the very city you're in (in fact, the cottage is one of the first buildings to be built in all of La Jolla, and was initially the home of Ellen Browning Scripps). Step inside the to see the carefully put-together exhibits of this historic Wisteria cottage, which has had many significances since it's creation. Across more than 100 years, it's served as a home, a school, a bookstore and, since 2005, a museum.
The Historical Society also hosts events. We particularly want to highlight their yearly spring event, the Secret Garden Tour of La Jolla. Buying a ticket lets you explore normally off-limits, private gardens in the community that are truly tremendous.
The Historical Society is open noon-4pm Wednesday through Saturday.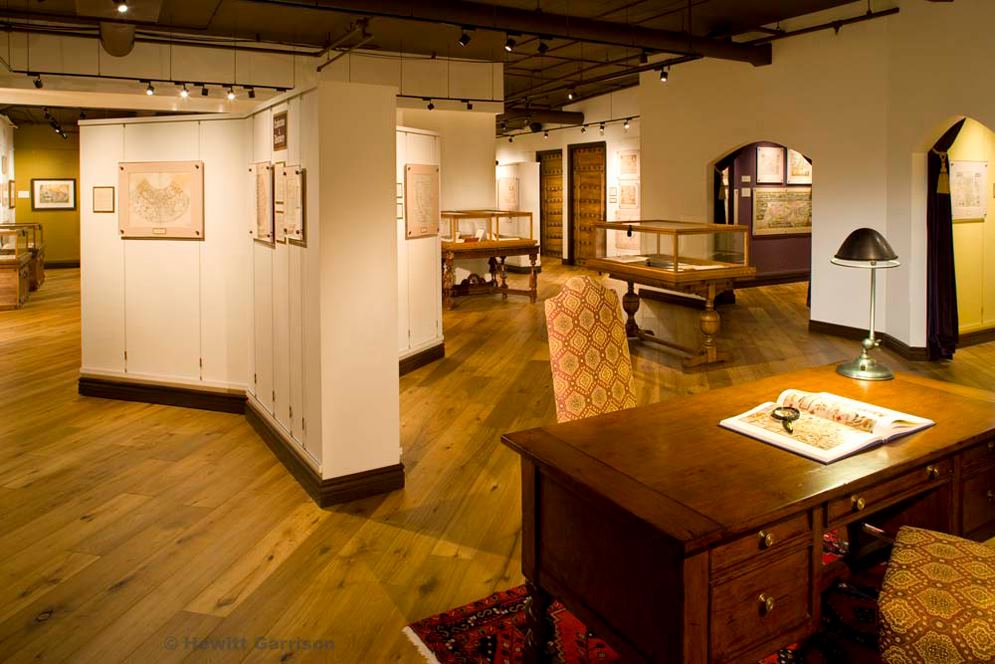 When you think of maps, you may think of the giant foldout ones you grab on trips to foreign cities or locals ones to have in your car in case the GPS fails. However, there is a lot of history, beauty, and culture surrounding maps and mapmaking (also known as cartography) that we don't think about, specifically with antique maps and atlases. This is a great niche museum that offers rotating exhibits throughout the year, showcasing things like "A Selection of 19th Century Gold Rush Maps" and various other mapmaking trends.
This spot is a real treat, and there is nothing else like it in San Diego County. Come explore this small but impactful museum for yourself: it's open on Wednesdays, Thursdays and the 1st and 3rd Saturdays of each month from 11am to 4pm.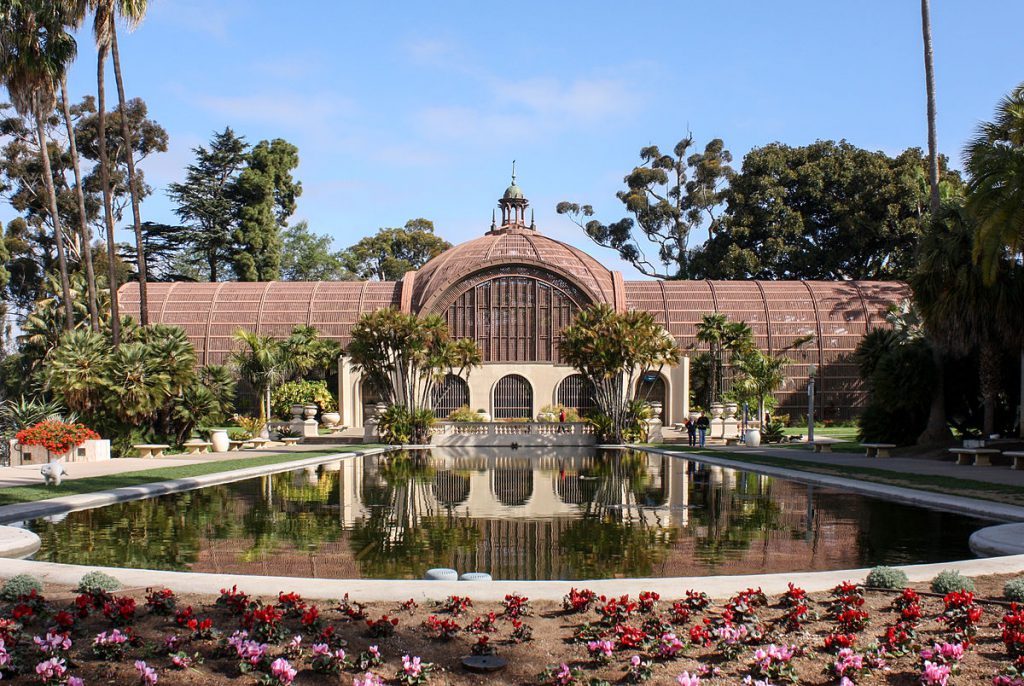 We would be remiss to not mention Balboa Park in San Diego when talking about museums! Home to 17 world-class museums and galleries, Balboa Park is an incredible cultural center in the heart of San Diego.
With multiple gardens, restaurants, art galleries, and exhibits, this is definitely a must-visit during your time in the city. Keep an eye out for incredible Spanish architecture while you're there: the park was built in the early 1900s for the Panama-California Exhibition, and one of its defining features even today is the California Tower; which you can now tour!
List of the museums within Balboa Park
San Diego Natural History Museum
San Diego Museum of Art
San Diego Hall of Champions
San Diego Air & Space Museum
San Diego Museum of Man
Reuben H. Fleet Science Center
San Diego Model Railroad Museum
Learn more about the park and its museums at our Balboa Park Page.