Outdoor Movies in San Diego & La Jolla: Your Summer Nights Just Got Way Better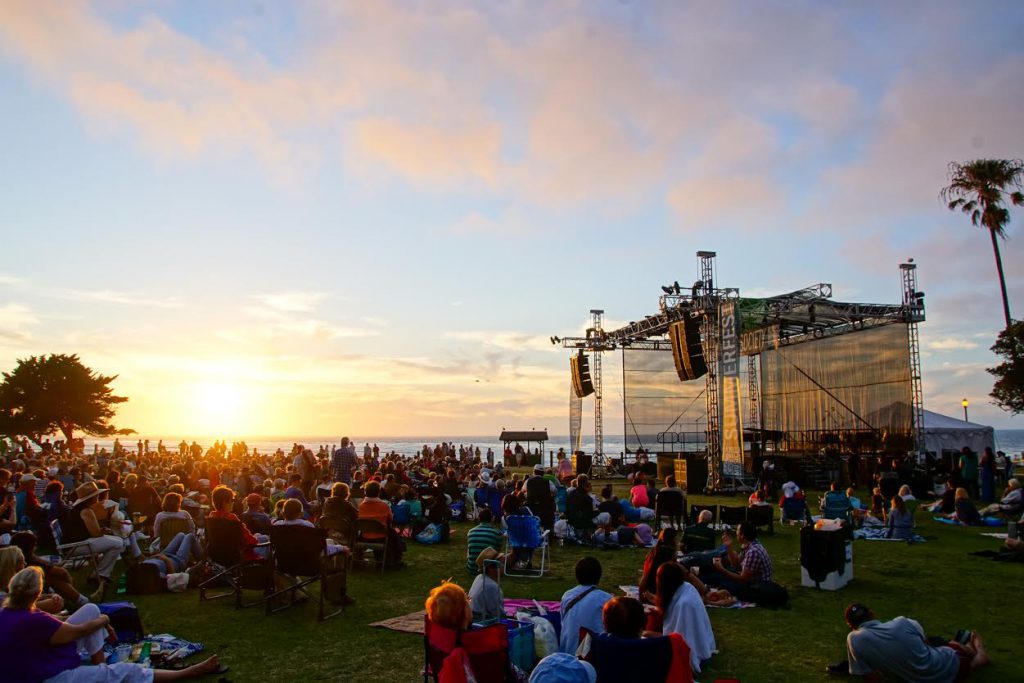 What better way to enjoy a balmy summer evening in San Diego than with some popcorn, a blanket, your friends, and a movie under the stars?! We can't think of one, to be honest. Some of our favorite venues throughout the city are showcasing some pretty excellent films this season, and the 'theaters' range from sandy beaches to cozy, lantern-lit patios.
We've done the hard work and put together a big list of the best spots to watch outdoor movies in San Diego and La Jolla this summer; so sit back, relax, and start planning your epic summer nights.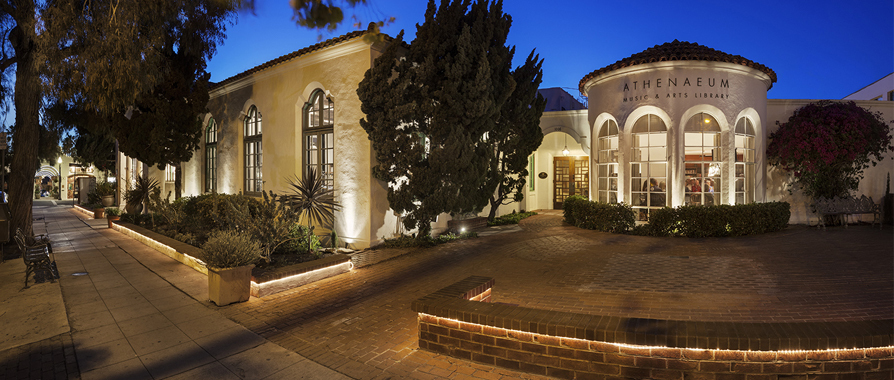 Flicks on the Bricks
Where: Athenaeum Music & Arts Library (1008 Wall Street, La Jolla 92037).
When: 7:30pm, Thursdays in August
One of La Jolla's most beloved traditions returns this August at the Athenaeum Music & Arts Library. Get ready to enjoy classic films, complimentary wine, and tasty bites on the outdoor patio! This year's program is focusing on La Jollans of Noir: Vintage Crime Thrillers Starring Actors with a La Jolla connection. With so many great films noir to choose from, this series focuses on films with La Jolla stars!
August 15 | Underworld U.S.A. (1961)
August 22 | Mirage (1965)
August 29 | Sudden Fear (1952)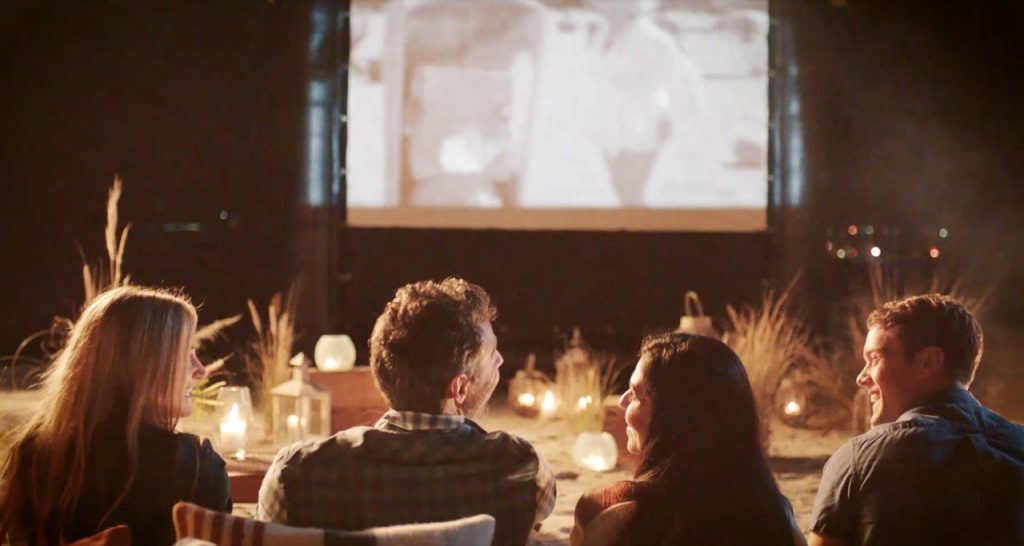 Movies on the Beach
Where: Hotel Del Coronado (1500 Orange Ave., Coronado 92118
When: Saturdays at 8:00pm
Experience a movie under the stars at the Hotel Del Coronado! Guests can snuggle up on one of the comfy Del Beach sand chairs, or, for the ultimate VIP movie experience, get cozy around a private beach bonfire with s'mores and a daybed. General admission tickets start at $20. Doors open at 7:00pm and the movie starts promptly at 8:00pm. We do suggest reserving your tickets in advance to guarantee seating.
[button url="https://www.lajolla.com/article/things-to-do-la-jolla-summer-bucket-list/?utm_source=blog&utm_medium=ctabutton&utm_campaign=outdoormovies" text="The Ultimate La Jolla Summer Bucket List!"]
June 28 | Hook (1985)
July 6 | Top Gun (1986)
July 13 | Mary Poppins Returns (2018)
July 20 | Spider-Man: Into the Spider-Verse (2018)
July 27 | The Goonies (1985)
August 3 | The Incredibles 2 (2018)
August 10 | Back to the Future (1985)
August 31 | The Wizard of Oz (1939)
Screen on the Green
Where: Museum of Art (Botanical Lawn) at Balboa Park
When: 8pm, Thursdays in August
Take a trip into the art world as you sit under the stars on the Botanical Lawn (east of the Museum) in beautiful Balboa Park. Grab a picnic, a blanket, and a few friends and enjoy a selection of films whose themes take inspiration from the Museum's summer collection. Admission to the film series is free.
Note: alcoholic beverages are allowed in Balboa Park until 8:00p.m. Pets are allowed on the lawn, so feel free to bring Fido!
2019 Schedule TBA.
[ad size=728×90]
Summer Movies in the Park
Where: Various venues throughout San Diego
When: Dusk (approximately 15 mins after sunset); May 25-October
Summer Movies in the Park is one of San Diego's longest-running outdoor movie series. It began in 2007 as a 'take back our parks' initiative, giving local residents a reason to visit their local county and city parks for a free and fun evening event. This year, the venues are all across San Diego County — from here in La Jolla all the way to Oceanside.
Summer Moves in the Park: La Jolla Venues:
2019 Schedule TBA. Check back later for details! For a complete venue lineup and film schedule, visit the Movies in the Park website.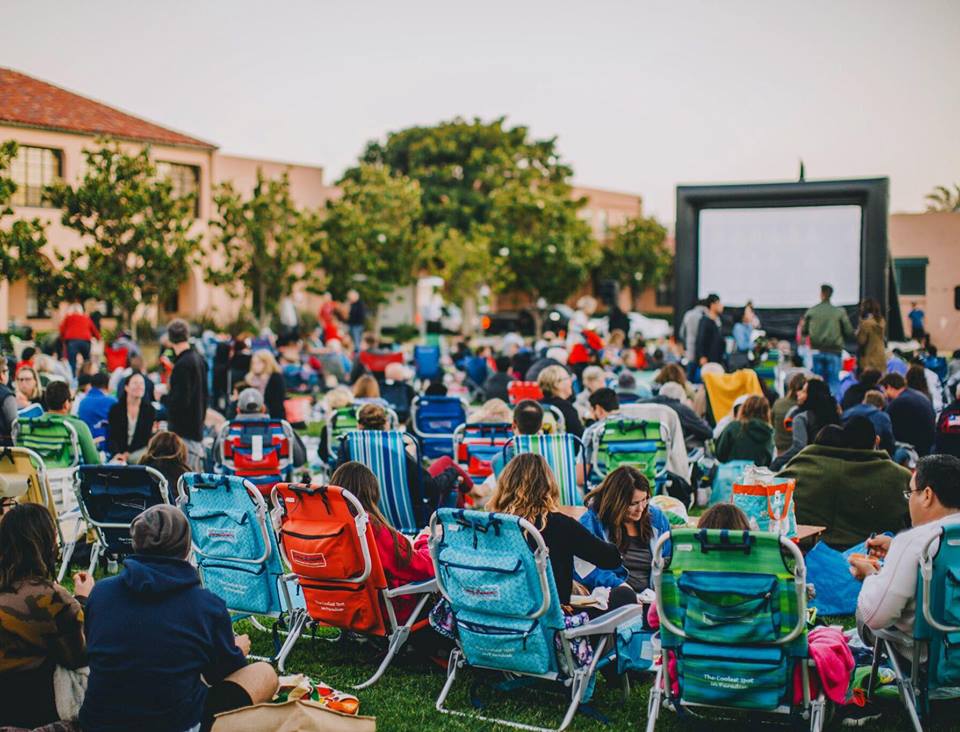 Liberty Station Outdoor Movies
Where: North Promenade Lawn; Liberty Station
When: 8pm; 2nd Saturday of each month, May-October
Arts District Liberty Station presents its free outdoor film series once again this summer! These six curated films reflect the diverse arts and culture offerings at the growing ARTS DISTRICT at Liberty Station and appeal to film lovers of all ages. Evenings feature surprise pop-up performances or activities along with curated shorts preceding the feature film. So, bring your lawn chairs and blankets and settle down for a fabulous evening of great cinema! Space is limited, so plan to arrive early to set up your spot on the lawn.
2019 Schedule TBA.
[ad size=728×90]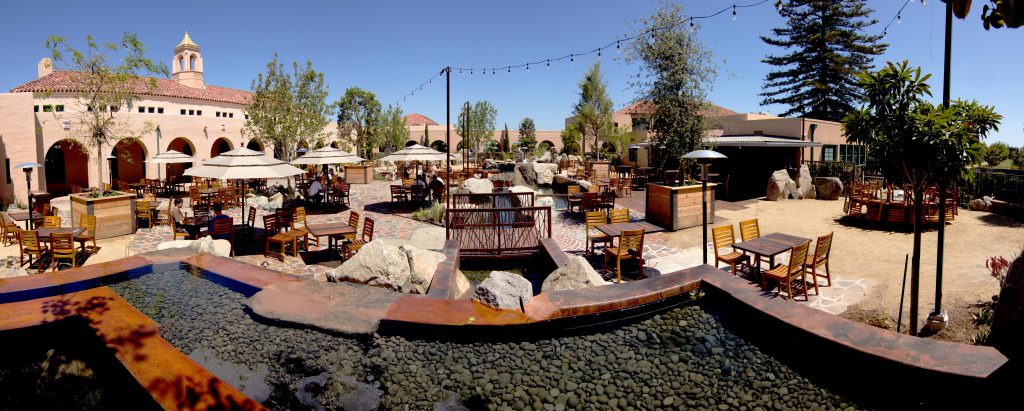 Movie Nights at Stone Brewing Liberty Station
Where: Stone Brewing at Liberty Station (2816 Historic Decatur Road)
When: 7:30pm; Tuesdays from June-Aug
Craft beer lovers, this is the film series for you! Every Tuesday this summer (June through August), bring your lawn chairs and blankets and settle down for a fabulous evening of great beer and even better cinema. Space is limited, so plan to arrive as early as 5pm to set up your spot on the lawn and have dinner in their garden before the show. For more information, see their website.
2019 Schedule TBA.