The Benefits of Outsourced Accounting and Who Can Do It for You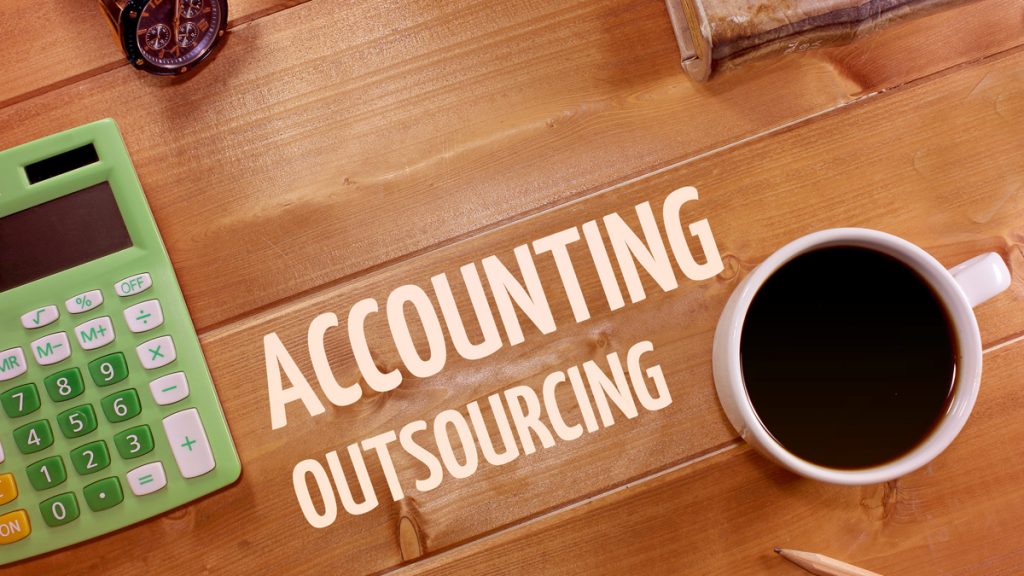 Accounting services are essential for any business, especially those that are rapidly growing. However, hiring in-house accounting professionals isn't always the only solution. In many cases, companies can benefit from outsourcing accounting services, which can also be described as third-party accounting support.
Fully adaptable to your company's situation, outsourced accounting services offer a streamlined solution to maintain accurate financials, scale for growth, boost productivity, lower operational costs, and gain essential insights for important strategy decisions. 
Whether your company is growing beyond the need for standard bookkeeping or requires additional protection against fraud, there are many reasons to explore outsourced accounting. Here are a few more critical details to know about these services and how they can best support your team.
What Is Outsourced Accounting
Outsourced accounting is a full-scale solution for companies that need additional support with financial operations. These outsourced teams consist of diverse, qualified, third-party staff who can work on various aspects of accounting—such as day-to-day staff accounting or bigger-picture CFO support.
Outsourced accounting teams can be scaled to fit your organization's specific needs, which makes it great for small businesses that are growing or can't hire internal accounting staff.
Whatever the case, an outsourced team will collaborate with your company and present detailed, accurate results to ensure operations remain clear, consistent, and productive.
The Benefits of Outsourced Accounting
If you're wondering, "Should I outsource my accounting?" it's best to consider the benefits that these third-party services can provide—which are numerous.
Among all the benefits of outsourced accounting, the most attractive advantage is that it can give your internal team more time to focus on other matters. For example, if you are unable to hire a full internal accounting team, your outsourced provider can assume those responsibilities to save your company time and money.
Outsourcing is also a great way to avoid the hassles and expenses of turnover within your own team, as the third-party provider will always be staffed and qualified to address financial responsibilities. And if your company grows or shrinks, an outsourced team can scale with ease.
Current finance and accounting outsourcing trends also suggest that hiring a third-party team can boost profitability. Staffed by qualified accounting specialists, an outsourced team can review your company's financials with current industry knowledge.
Their refined insight allows them to provide reports and recommendations that are best suited to your business' growth. In addition, it can help save your company from common accounting oversights—such as overpaid taxes and missed opportunities for increased profit margins.
Having outside support can also provide immense peace of mind against internal fraud risk. As independent professionals, they will review information and present reports with accuracy that you can trust.
Is Outsourced Accounting Right for Your Company?
Whether or not to outsource your accounting is a major consideration for any company. But if your business needs additional, full-scale accounting support, there's a good chance that outsourcing will provide impressive results, cost savings, and security.
In many cases, outsourcing is an ideal solution for new or growing small businesses that don't have adequate resources to hire a full internal accounting team. Even if your company has an in-house staff accountant or bookkeeper, an outsourced team can work with those employees to enhance and simplify your financial operations.
Rather than hiring full-time in-house employees for accounting, outsourcing can give you access to essential financial knowledge at a better cost—and without the hassle and expense of recruiting, hiring, and internal turnover.
While larger corporations may not always need third-party support, there are also situations where it may be appropriate. For example, if you're concerned about fraud risk, outsourced accounting services will independently review financials and produce accurate reports to minimize these concerns.
Who to Look to For Outsourced Accounting Services
There are many options for third-party accounting services. But if you want to work with the best accounting companies in San Diego for outsourcing, turn to TGG. Built on decades of expertise, this team has created a scalable outsourcing solution for businesses in all industries. 
Directly communicating with your company, these professionals will tailor your outsourced team to meet specific business goals, as well as follow proven strategies to produce highly detailed and accurate financial reports—all while reducing the expenses and struggles of internal hiring.
To learn how TGG's outsourced accounting services can help grow and protect your company, call their expert team at (760) 697-1033.
Media credits: Images of outsourced accounting concepts in this article are copyright of LaJolla.com.