The Benefits of Accounting Staffing & Who Can Do It For You
When you have a growing business, the need for quality accounting professionals will inevitably arise. After all, these specialists play a vital role in processing and documenting the finances of your company. Depending on the needs of your organization, accounting pros can tackle a wide range of duties—including billing, payroll, accounts receivable, credit, collections, and more.
But while these roles are essential to fill, finding top talent and moving through the hiring processes isn't always easy—especially if you're focused on other priorities of a successful business. Fortunately, an accounting staffing firm can provide the extensive support you need to get the best people on your team.
Rather than having to post job placement ads for accounting and finance professionals, these accounting staffing firms will do the heavy lifting to connect you to the experts your team needs. 
With recruitment, you can select pros that fit specific requirements—such as hiring people who specialize in payroll or those who will only work on a temporary, part-time basis.
After making these connections, the staffing agency will provide additional support to help with the hiring process to ensure a smooth, symbiotic relationship between your company and your new accounting support.
Here's what to know about working with these agencies.
What is Accounting Staffing
Accounting staffing refers to agencies or firms that specialize in hiring accounting professionals. Working directly with business clients, these staffing firms will identify the company's specific accounting needs, pinpoint top candidates for open positions, and oversee a professional working relationship between the two parties.
What is the Difference Between Accounting Staffing and Finance Staffing?
Both accounting and finance professionals work with the money that flows in and out of a business. But while these terms are often used interchangeably, they can sometimes carry a different meaning.
In general, finance jobs revolve around strategizing and managing financial matters of a company. By contrast, accounting jobs are more focused on the day-to-day calculation and documentation of financial transactions within a company.
An accounting staffing firm will typically focus on hiring accounting professionals, whereas a finance staffing firm will specialize in hiring finance talent. In some cases, these firms may fill both accounting and finance jobs.
Types of Roles Accounting Staffing Hire For
Whether you need an accounting generalist or specialist, an accounting staffing agency will find the right person for the job. They'll even locate pros that are experienced with your company's specific industry—such as manufacturing, food service, wholesale, retail, ecommerce, non-profit, and construction sectors.
Using their expansive network of qualified professionals, these staffing firms recruit for many diverse roles including:
Accounting Manager
AR/AP Clerk
Auditor
Billing/Invoicing Clerk
Bookkeeper
CFO
Controller
Cost Accountant
CPA
Credit and Collections Specialist
Director of Finance
Financial Analyst
Forensic Accountant
Payroll Specialist
Senior Accountant
Staff Accountant
Tax Accountant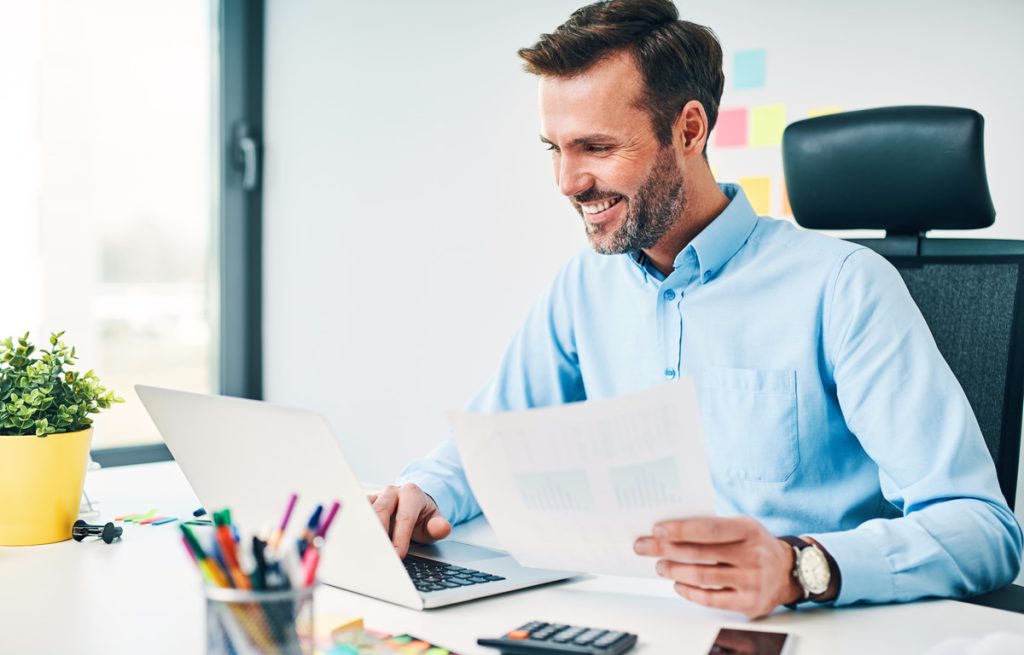 The Benefits of Accounting Staffing
Accounting staffing can save you and your company a lot of hiring headaches.
For starters, accountancy recruiters will be in charge of searching for candidates and selecting the best for interview. That means you won't have to spend hours away from your daily duties searching for top talent. It can also eliminate any concerns you might have if your company doesn't have a full HR department to direct hiring efforts.
Staffing agencies for accounting and finance also have in-depth knowledge about the field. A recruiter's close familiarity with accounting credentials, for instance, can ensure that candidates are qualified to work with sensitive financial matters and present a current understanding of industry best practices.
A firm can also customize staffing recruiting services to fit your specific needs. For example, they can be used to help fill a few part-time roles, evaluate your current staffing, and manage permanent placements. They can also scale their services to fit both small businesses and large corporations within any industry.
Whatever the case, the dedicated focus of an accounting staffing agency will fill roles faster than if your company was only hiring internally. As a result, you'll get the professional support you need sooner so your team can maintain productivity.
Tips for Choosing an Accounting Staffing Agency
Before you start looking for an accounting staffing firm, take time to review the specific accounting services your company requires. With a clear idea of who you want to hire, the agency you choose will be able to source candidates with precision.
As you consider different agencies, look to those with good reputations. In addition to reading independent reviews, it's a good idea to review the agency's clients, and if applicable, ask for references. If companies similar to yours can recommend the firm, there's a good chance they'll be a great fit for you.
Ask about how the recruiter sources candidates. Ideally, you'll want an agency that has an established network of qualified candidates but also takes steps to find new talent.
Next, find out about their timeline and the typical steps they take between initial recruiting to hiring. This insight will help determine if you can fill a role within the timeframe you need, as well as help you prepare for any collaborative aspects—such as interviewing potential candidates.
You'll also want to ask a prospective agency about their communication processes. If you get the sense the recruiter will be hard to reach, it might be difficult to stay updated throughout the placement process.
And finally, consider the pricing of the agency. Keep in mind that a more affordable firm may not necessarily be better, as more experienced agencies may provide results that are worth the extra investment. In the end, you'll want to choose a provider that charges competitively with similar agencies in the area.
Is Accounting Staffing Agency Right for Your Company?
A staffing agency is ideal for many companies looking for accounting professionals. If you need to fill a role fast and want to choose qualified candidates, an agency will provide speedy results. A recruiting firm can also be a great relief if your company doesn't have an internal HR team to handle the complex aspects of hiring.
In many cases, hiring through an agency will save your company time and money. However, if your business isn't comfortable with paying extra to recruit or outsource, a staffing firm may not be the right choice.
Of course, if you're unsure, talk to the agency directly. Most firms are happy to review of their services and explain exactly how they can help improve your business.
Who To Look To For Accounting Staffing Services
You don't have to waste time and effort searching for the best accounting staffing companies in San Diego. Instead, start your search for accounting and finance professionals with TGG. This award-winning accounting staffing firm has a reputation for discovering top talent for diverse accounting roles, scaling to clients' needs, and keeping timelines tight.
Placing a high value on communication, these experts will listen to your company's needs and provide proactive solutions. Their confidence is even backed by a guarantee that if your hire isn't perfect, they'll find a replacement within 90 days at no extra charge.
Conclusion
Ready to get those accounting roles filled? The professionals you need are out there and waiting to be hired! Speed up the process by working with the specialists at TGG. To learn more about their staffing recruiting services, call a knowledgeable employment expert at (760) 697-1033.
Media credits: Images of accounting staffing concepts in this article copyright of LaJolla.com.