The Best Places to Take Pictures in San Diego in November 2023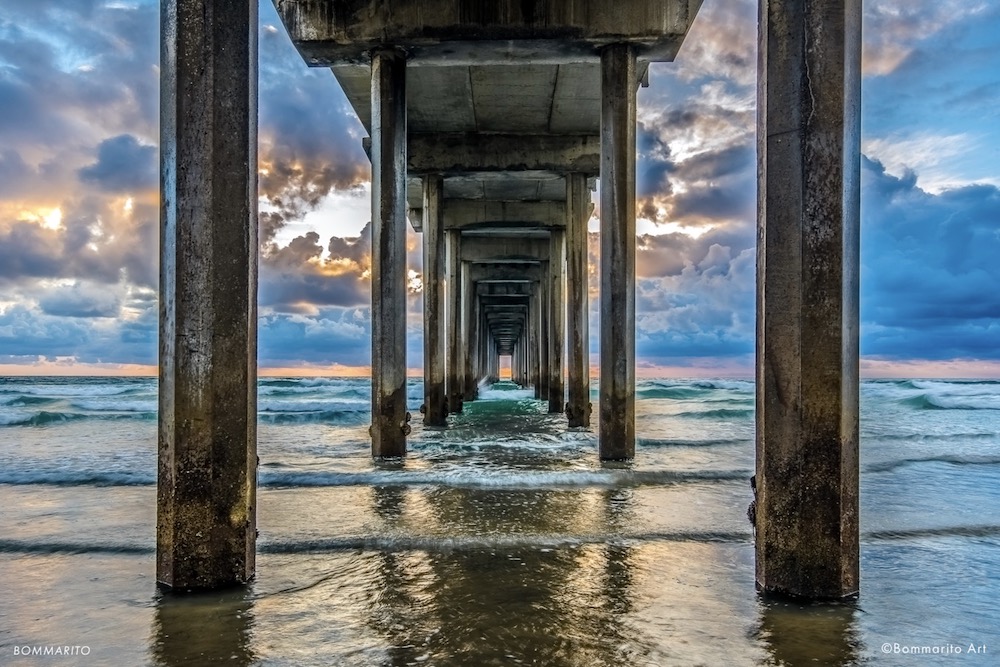 It doesn't matter if you live in San Diego or are simply visiting the area, there's one thing that never changes: the beauty that surrounds America's Finest City.
If you're interested in taking pictures in San Diego, you're in luck. No matter where you turn, photo opportunities are calling your name. All you have to do is listen!
San Diego Instagram Spots To Know About
With approximately one billion monthly active users, Instagram is by far the best place to share photos online. And for that reason, a list of the best San Diego Instagram spots is sure to come in handy. Below, we break down the best places to take pictures in San Diego, along with information to help you decide where to spend your time.
Tip: Don't hesitate to share your photos on other social media platforms, such as Twitter and Facebook.
Where Can I Take Pictures in San Diego?
The better question may be: where can't I take pictures in San Diego?
You can get beautiful pictures of San Diego in almost every corner of the city. As long as you keep your eyes open, you're sure to find a handful of opportunities at every stop.
Digging in a bit deeper, let's examine some of the best general areas for photography:
Any beach or ocean
San Diego Zoo
Petco Park (maybe while you're taking in a game)
Gaslamp Quarter
San Diego photographers–as well as amateurs–enjoy the unlimited opportunities and potential provided by these areas.
Sunset Cliffs Ocean Beach
When you're talking about the best places to take pictures in San Diego, you can't overlook Sunset Cliffs, near Ocean Beach.
The name alone tells you everything you need to know about this popular destination.
Sunset Cliffs has long been a top attraction in the area, thanks to its 18 acres of parkland located on the ocean bluffs. Add this to the breathtaking views of the Pacific Ocean, and you have a winner.
If you're seeking unique photoshoot locations in San Diego, this is a great place to start. Just make sure you leave plenty of time for all the shots that are available to you.
Coronado
It doesn't matter if you swing by the famous Hotel Del Coronado or take a walk to enjoy the picturesque beaches and water, you'll find it difficult to put your camera down.
When visiting Coronado Island, it's likely that you'll find hundreds of photo spots. You could spend an entire day here and never see everything.
Not only is Coronado one of the best San Diego photo spots, but it's also one of the most well-known throughout the world.
La Jolla
If you thought Coronado has a lot of photo spots, wait until you spend some time in La Jolla.
From its rugged coastline to its walking trails to its wildlife, photos are yours for the taking.
Maybe you're looking to snap some of the best La Jolla engagement photos you've ever seen. Or perhaps you want to take a few shots of your children or friends.
It doesn't matter what you're trying to accomplish, there's no denying that there are many La Jolla photography spots that will suit your needs.
Balboa Park
Are you searching for the most Instagrammable places in San Diego? Well, look no further than Balboa Park.
Not only is it a 1,200-acre historic urban cultural park, but it's also home to theaters, museums, and the San Diego Zoo. Everything you need is right here.
There's plenty of open space for photos, as well as gardens and walking paths to add some character and color to your shots.
The Botanical Garden, in particular, is a local favorite for engagement, wedding, and graduation photos.
If you want a lot of everything–to ensure that you miss nothing–set up your next photoshoot at Balboa Park. You won't be disappointed.
Torrey Pines
Are you a golf enthusiast (or maybe you just watch on TV)? If so, you're probably familiar with the world-famous Torrey Pines Golf Course.
However, there's more to this coastal area than the golf course. It's a well-known community set on more than 2,600 acres.
If you're seeking San Diego scenic spots for your next photos, head straight for the Broken Hill.
Located within the Torrey Pines State Reserve, this is one of the best places in the city to watch the sunset over the ocean. And for that reason, photos can be magical.
There's a reason why Torrey Pines is among San Diego's most-Instagrammed places. But, you have to visit yourself to find out just how much the area has to offer photographers.
Old Town San Diego
Before you ask, yes, Old Town San Diego is every bit as cool as it sounds. There's something about the ambiance that will keep you in this neighborhood for as long as time allows.
As for photo opportunities, there's no shortage of places to visit in Old Town San Diego:
The entrance of Old Town
Old Town State Historical Park
Presidio Park
Serra Museum in Presidio Park
Las Casa de Estudillo Museum, Old Town
Along with the above, there's plenty of unique architecture around the neighborhood, so keep your eyes open.
Flower Fields in Carlsbad
While you can only visit the Carlsbad Ranch Flower Fields during the spring months–generally from March to May–it's well worth it.
During these three months, its flowering fields are open for the public to enjoy.
It's become so popular that people from all over San Diego, as well as the rest of the state (and country), make it a point to visit at least once each spring.
Between the months of March and May, the Carlsbad Ranch Flower Fields opens up their lush ranunculus fields to the public. While these fields are only open for a short amount of time, this place is a fantastic attraction for locals and tourists alike.
Note: if you're seeking cute places in San Diego to take pictures, you've found your location. For instance, spring wedding photos at Carlsbad Ranch Flower Fields will knock your socks off!
Seaport Village
Located in downtown San Diego, in close proximity to San Diego Bay, this waterfront shopping and dining complex is home to nearly 100 stores, eateries, and galleries. Add this to its location on the water and abundance of waterfront property, and it's easy to see why so many people come here to take photos.
What's better than taking photos while you shop and eat?
North Park
If you're a student or young professional in the local area, there's a good chance you spend a lot of time in the North Park neighborhood of San Diego. But there's more to it than restaurants, pubs, live music, and a vibrant nightlife.
North Park is also one of the best places to take pictures in San Diego.
Day or night, when you stop by this historic neighborhood, make sure you have your camera ready.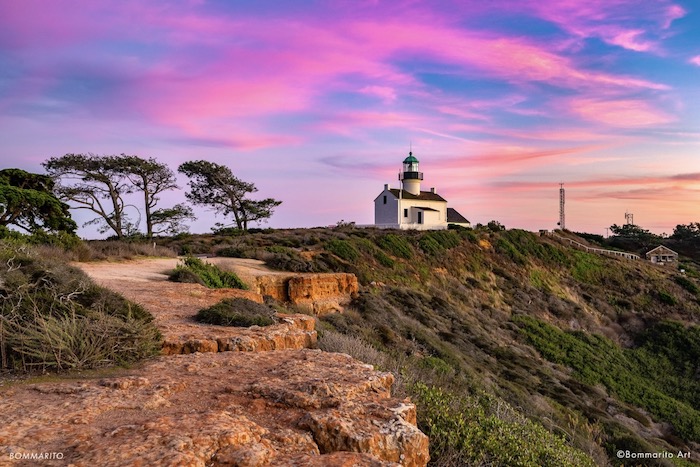 Final Thoughts on Taking Photos in San Diego
Located on the Pacific coast of California, San Diego is the place to be for southern California pictures.
With 325.88 square miles of land and 46.54 square miles of water–plus the Pacific Ocean–you can't go wrong in this city when taking photos.
The photography trend is booming, and it only takes a few minutes in and around San Diego to see just how true this is.
So, find your favorite spot (start with the list above), take some pictures, and upload them to social media for the world to see. You might as well share your enjoyment with everyone else!
About the author: Chris Bibey is a professional writer who loves creating travel, finance, and entertainment-related content. Connect with him on LinkedIn.
Photos by BommaritoArt.com.