Find the Best Plastic Surgeon in San Diego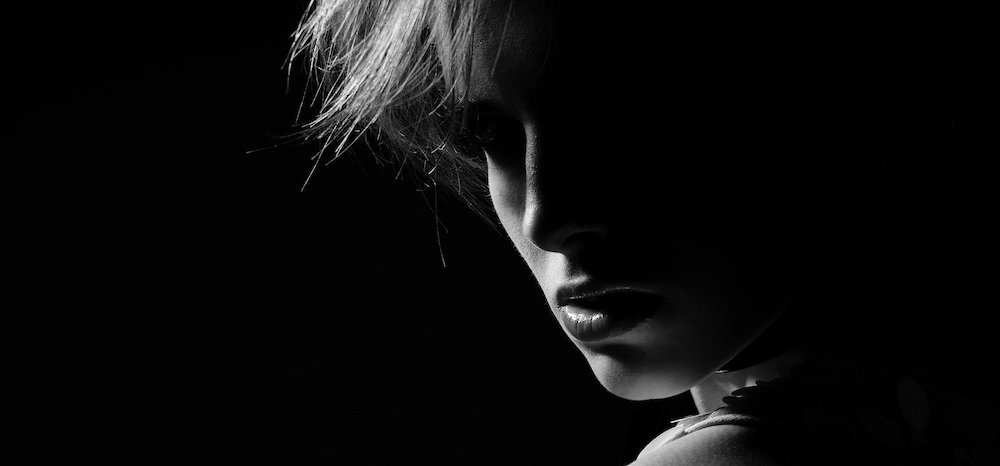 What an exciting decision you've made! You're ready to start looking for the top plastic surgeons in San Diego. Maybe you're done growing your family, and you're prepared for your "mommy makeover," and you're trying to determine who can give you the best tummy tuck in San Diego CA. Maybe you're aging gracefully, but your fillers and injectables aren't delivering the same results for you they once did. The great thing about looking and feeling your best is that you decide to make this choice and owe no one an explanation.
Discover Which Plastic Surgeons Are in Your Neighborhood
The great state of California is massive, and when you're seeking any surgery, whether it's necessary, reconstructive, or to make you feel better about your appearance, you can rest assured you not only will find a fantastic plastic surgeon in San Diego but that you can also have your work done at one of the best hospitals in San Diego as well.
North County Coastal Plastic Surgeons
The North County Coastal area offers some of the easily best plastic surgeons in San Diego. You may not think of it this way – but, deciding who to trust with your body or face and going under for the procedure is one of the most important decisions you can make.
Moradi MD Carlsbad
Located in Carlsbad, Dr. Moradi specializes in reconstructive, plastic, and facial surgeries. Well known for his Moradi facelift, he can achieve the results you have only dreamt of to look more youthful while remaining a natural beauty. Alongside Dr. Moradi is Dr. Saami, a dermatologist who can address any skin concerns you may have and help you with less invasive treatments like fillers and injectables.
Address: 300 Carlsbad Village Drive, #124, Carlsbad, CA 92008
Phone: (760) 645-1309
Everyday Hours: Mon – Fri 9:00am-5:00pm
Iconic Plastic Surgery
Nationally recognized surgeon Dr. D'Souza concentrates primarily on breast, nose, and migraine surgery. If you are a chronic migraine sufferer who has tried medications and even Botox in the past; and still aren't finding the relief you need, reach out to Iconic Plastic Surgery to change your life by a top plastic surgeon in San Diego for this specific issue.
Address: 3144 El Camino Real Suite 200, Carlsbad, CA 92008
Phone: (760) 637-5288
Everyday Hours: Mon – Fri 8:00am-5:00pm
Clinique Sculpture; William J. Seare MD
Dr. William Seare offers plastic surgery in San Diego for everyone, whether you're looking to fix sagging skin after dramatic weight loss or want your breasts a little fuller. Additionally, he offers several surgeries for men, one of which Gynecomastia provides incredible results making your chest look more muscular and masculine. If you're a man, you shouldn't feel like you don't have the same right to look and feel your very best, so you may feel comfortable going to a practice you know specializes in surgeries for men too.
Address: 7220 Avenida Encinas, Carlsbad, CA 92011
Phone: : (760) 603-8353
Everyday Hours: Mon-Fri 9:00am-4:00pm
North County Inland Plastic Surgeons
Searching for a plastic surgeon in California isn't exactly complex – after all, we're home to celebrities and some pretty fabulous people who understand looking good means feeling good. So, if you're inland, you're still in luck when it comes to finding a great surgeon.
Yale M. Kadesky, M.D.
Dr. Kadesky works at The H-art of Plastic Surgery in San Diego, and their mission is that natural results come from work that is a balance of heart and artistry. We couldn't agree more! You want to look great, but not necessarily like you've had work done. If you're looking to get beautiful and natural-looking results on your face, breasts, body, and more, this is an excellent practice for you. They also offer non-invasive services like injectables.
Address: 1101 E Pennsylvania Ave Escondido, CA 92025
Phone: (760) 421-5541
Everyday Hours: 9:00am-5:00pm
SKY Facial Plastic Surgery
Located in North County, San Diego, SKY offers a full array of plastic surgery procedures. They also offer skin treatments, non-invasive solutions and laser treatments, and education and implementation of the importance of skincare. If you're looking for a practice that can satisfy many needs and you can see yourself working for years to come, SKY is a fantastic option. Schedule a consultation.
Address: 16918 Dove Canyon Rd, San Diego, CA 92127
Phone: (858) 381-4801
Everyday Hours: Mon-Sat 9:00am-5:00pm
Central Plastic Surgeons
If you're in central San Diego and looking for a board-certified, top-rated plastic surgeon, you won't have a hard time finding someone that's up to snuff no matter what you're looking for. Liposuction, simple fillers, and hair transplants are all available to you centrally.
Gupta Plastic Surgery
This practice has a lot of specialties but is highly regarded for its breast procedures. If you are a warrior and defeater of breast cancer and looking for a practice that can give you the beautiful breast reconstruction you are looking for, book a consultation here. They also focus on the face, skin, and many other surgical options. When it comes to reconstruction, they are easily some of the best plastic surgery in San Diego CA.
Address: 10672 Wexford St Ste 275 San Diego, CA 92131
Phone: (858) 621-6000
Everyday Hours: Mon – Fri 8:00am-5:00pm
Dr. Larry H. Pollack
Finding a plastic surgeon in La Jolla isn't hard if you ask friends and coworkers whose work you admire. Many might answer Dr. Larry Pollack as a recommendation. Specializing in making women feel beautiful with his mommy makeovers, body sculpting, breast surgeries, and facelifts, you can trust your body to him completely. Of course, his practice offers non-surgical options like injectables, hydrafacials, micro-needling, and laser treatments.
Address: 4510 Executive Dr, Ste 201, San Diego, CA 92121
Phone: (815) 215-6143
Everyday Hours: Mon-Fri 9:00am-5:00pm
Dr. Diana Breister Ghosh
With all five-star reviews, that's a great indicator of the talent Dr. Ghosh possesses. When you're looking for a plastic surgeon in San Diego, that's one of the first things you want to know – what their clients have to say about the work they do. She specializes in transgender surgeries as well as offering traditional plastic surgery options as well. If you are excited and ready to start the operational phase of your transition, reach out to her practice for a consultation.
Address: 2275 Rio Bonito Way Ste 220 San Diego, CA 92108
Phone: (858) 256-5463
Hours: Mon-Thur 9:00am-5:00pm, Fri 9:00am-4:00pm
East County Plastic Surgeon
While shopping for a plastic surgeon sometimes gets overwhelming because the decision to have plastic surgery isn't always for cosmetic purposes, it's nice to know there are welcoming and understanding practices close to home, making recovery seem less daunting. In East County, you have several excellent practices from which to select.
James Chao, MD, FACS
Dr. Chao is the medical director of Prime Med Spa, which offers all cosmetic procedures, but he specializes in female plastic surgery. Breast, liposuction, multiple options for tummy tucks, CoolSculpting and more. Not only has Dr. Chao won numerous awards in the field, but he also holds patents in techniques and equipment for the cosmetic surgery field. 
Address: 8851 Center Dr, Ste 300, La Mesa, CA 91942
Phone: (619) 466-8851
Everyday Hours: 8:30am-5:00pm
Aesthetic Arts Institute of Plastic Surgery
From fat grafting to transgender facial surgery and all your needs, whether reconstructive or cosmetic, the results at AAIPS are outstanding. They have a dedicated and trusting client base who seek them out for further procedures like injectables and brow lifts. They frequently offer specials, especially when it comes to non-surgical options. Plastic surgery and cosmetic procedures genuinely are an art form. If you're in La Mesa, schedule your consultation today.
Address: 8415 Grant Avenue, La Mesa, CA, 91941
Phone: (619) 464-9876
Everyday Hours: Mon-Fri 9:00am-5:00pm
Facial Beauty by M.D. San Diego Facial Rejuvenation Medical Center
Your face truly is the first thing that most people are going to notice about you. As the name suggests, this practice focuses on the face and rejuvenation. If you're aging and want to tweak a few things here and there, it's worth consulting this medical center and selecting them as your plastic surgeon in San Diego. Additionally, they offer Saturday hours, so if your lifestyle is busy and you're in El Cajon, this is a great place to consult with and find out if they're a good fit for you.
Address: 1240 Broadway Ste 201 El Cajon, CA 92021
Phone: (619) 588-9355
Hours: Mon-Fri 8:00am-7:00pm, Sat 8:00am-2:00pm
South Bay Plastic Surgeons
South Bay has so much to offer on a cultural level, views and shopping too. It doesn't disappoint when it comes to finding a plastic surgeon to change your life as if it couldn't get any better.
WestCoast Lipo
If you've worked hard to lose weight that's been stubborn to get off for years or suffered weight loss after a significant illness, or plain want to get some fat removed – WestCoast Lipo is a go-to. They are celebrated for making the liposuction process easy to understand and delivering fantastic results.
Address: 36C N. Euclid Avenue National City, CA 91950
Phone: (619) 564-8174
Everyday Hours: Mon-Fri 8:00am-4:30pm
Divino Plastic Surgery
Divino Plastic Surgery's menu is by far the most expensive of all the practices on this list. Simply go to their website to see everything that they offer, but chances are, if you're looking for it, you will find it there, no matter how specialized. On top of all their surgical and non-surgical cosmetic procedures offered, this is also a spa. So, you can get treatments for skin issues and even help with acne. A visit could serve the whole family to Divino.
Address: 180 Otay Lakes Rd.,Bonita, CA 91902
Phone: (858) 633-7546
Everyday Hours: Mon-Fri 9:00am-5:00pm
As mentioned earlier, there are so many reasons why someone would seek or need plastic surgery options. You may even be researching a loved one that requires major reconstructive surgery. The main takeaway, though, is that it's a personal decision and yours only to make. When they take advantage of the services discussed above, many people feel that their lives change for the better. While it's true that the most important thing is being beautiful within, if you look good, you also feel good. So, shine brightly from the inside and find a surgeon you trust. Here's to your health!
About the author: Kara Housdan is a professional stylist and freelance writer who focuses on wellness, motherhood, minimalism, and fashion.