Plastic Surgery in California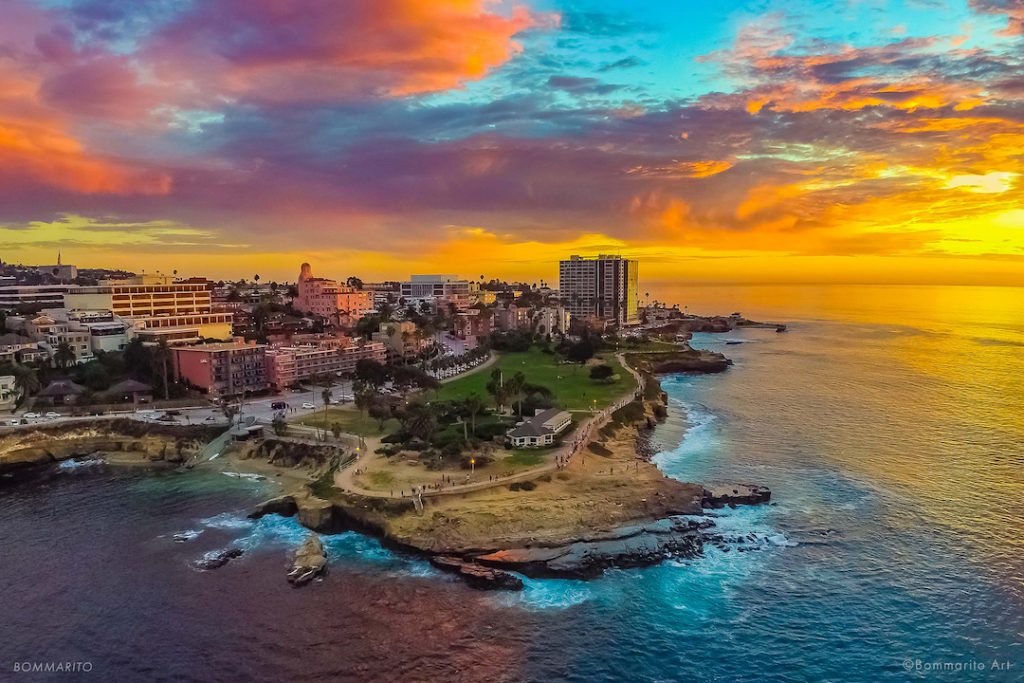 In 2019, 18.1 million cosmetic procedures and 5.9 million reconstructive procedures were completed in the United States.
While there are many reasons why people consider plastic surgery, nothing changes the fact that it's more popular than ever before. 
Plastic surgery in California remains popular, thanks in large part to its high concentration of experienced and knowledgeable surgeons.  (In fact, we've written articles to help you find the best plastic surgeon in La Jolla and even the best plastic surgeon in all of San Diego.)  And of course, it doesn't hurt that the state is home to many of the country's most well-known celebrities. 
Frequently Asked Questions for Plastic Surgery
Before you decide in favor of plastic surgery, it's important to learn more about the procedure you're considering, the impact it'll have on your body, and the cost (plus more).
Below are a few of the most frequently asked questions pertaining to plastic surgery and related subject matter. 
What is Plastic Surgery?
The University of Rochester Medical Center defines plastic surgery as follows:
Plastic surgery is a surgical specialty involved with both the improvement in a person's appearance and the reconstruction of facial and body tissue defects caused by illness, trauma, or birth disorders. 
For example, you may be interested in plastic surgery as a means of improving your appearance. This can include things such as:
Facelift
Nose reshaping
Breast enhancement
Tummy tuck
Conversely, there are times when plastic surgery is necessary to address an issue caused by an illness, injury, or birth disorder.
Take for example a facial scar resulting from a motor vehicle accident. Rather than learn to live with this disfigurement, a plastic surgeon can repair the area. 
Why Do People Get Plastic Surgery?
As noted above, people get plastic surgery for two primary reasons:
To improve their appearance
To address concerns derived from an illness, injury, or birth disorder
For instance, if you're interested in facial plastic surgery, it could fit into either one of these categories.
On the cosmetic side, nose reshaping is used to transform the shape of your nose to better suit the ideal picture of yourself.
Just the same, nasal surgery may be necessary to reconstruct a shattered nose or make changes to the structure to eliminate breathing difficulties.
It's your decision as to whether you want to pursue cosmetic plastic surgery. 
Conversely, if you require plastic surgery resulting from a past surgical wound, an injury or illness, your medical team can assist you with making the right decisions. 
Is Plastic Surgery Safe?
Every type of surgery, regardless of the reason, carries risk. So, of course, this holds true with plastic surgery.
Talk to your surgeon about both the benefits of plastic surgery and the risks associated with your procedure. 
For example, if you're obese or diabetic, you're at higher risk of complications such as blood clots.
Other possible complications include:
Anesthesia complications
Infection at the incision site
Abnormal and/or excessive scarring
Nerve damage
Significant bleeding
While your doctor will take steps to minimize risk, it's in your best interest to understand what could go wrong.  
Does Plastic Surgery Have Mental Benefits?
There are many pros of plastic surgery, but there's one that many people often overlook: the mental benefits.
If you're self-conscious about a particular part of your body, such as your nose or a scar on your face, it could be something you think about all the time. And for that reason, it begins to take a toll on your mental health.
However, once your surgery is complete and you feel better about your appearance, you'll have more confidence than ever before. 
How Much Does Plastic Surgery Cost? 
The cost of plastic surgery varies based on a variety of factors, such as:
Type of surgery
The extent of the surgery
Location 
The surgeon 
For example, plastic surgery in San Diego will not cost the same as plastic surgery in Cleveland. 
Just the same, the type of procedure greatly affects the price.
Here's a breakdown from WebMD:
Botox: $397
Eyelid surgery: $3,163
Cheek implants: $3,015
Facelift: $7,655
Chemical peel: $669
Forehead/brow lift: $3,623
Chin augmentation: $2,364
With a ballpark cost in mind, it's easier to plan financially for the surgical procedure you're considering. 
How Much Does Plastic Surgery Cost in California?
It's no secret that California has one of the highest costs of living in the nation. For that reason, the average cost of plastic surgery in California is higher than in most states.
Dr. Binder of Beverly Hills, a well-known facial plastic surgery specialist, breaks down the cost of facial plastic surgery on his website, while also detailing the "high cost of impatience."
Based on the above averages, you can expect to pay slightly higher prices in California; however, this can and will vary. 
Why Is It Called Plastic Surgery?
Many people assume that it's called plastic surgery because some form of synthetic polymer is used in the procedure. 
However, this isn't the case. The word plastic derives from the Greek term plastikos, which means to shape or mold something. 
Does Insurance Cover Plastic Surgery?
Generally, this depends on three things:
The type of procedure
The reason for the procedure
The terms and conditions of your health insurance plan
Aesthetic plastic surgery is not usually covered by insurance. However, there are exceptions, such as if the procedure also addresses a health concern. 
Should your plastic surgery be required for reconstructive purposes, such as to address injuries in a car accident, it's typically covered by insurance.
Note: be sure to verify coverage with your insurance company before deciding in favor of surgery. 
Is Plastic Surgery Worth It?
There's no right or wrong answer to this question, as it depends on your circumstances, beliefs, wants, and needs.
For example, one person may love the idea of using plastic surgery as a means of restoring their youthful appearance.
Conversely, another person may not understand the benefits of plastic surgery, as they're comfortable with the current state of their body. 
Before you opt for plastic surgery in California (or any other state), ask yourself this question: why is this of interest to you?
An honest answer will provide you guidance. 
Where in California Should I Get Plastic Surgery?
As a resident of California or a visitor from out of state, there's no shortage of places to turn for plastic surgery.
Everyone has the same goal: to find the best plastic surgery clinic in California.
While there are doctors and clinics throughout the state that provide service, it's often best to seek care in a large city (or nearby area) such as:
Los Angeles
San Diego
San Francisco
Sacramento
San Jose 
Fresno
For example, if you're interested in plastic surgery in northern California, make a list of the top surgeons in and around San Francisco.
Remember this: the word "best" means something different to everyone, so it's important to do your research. 
Final Thoughts
Plastic surgery in California is more common today than ever before. With so many benefits, both physical and mental, a record number of people are opting in favor of a surgical procedure. 
You can get plastic surgery anywhere in the world, but California is a top choice thanks to its large selection of surgeons and clinics, access to top professionals, and appointment availability. 
Add this to everything else the state has to offer–such as many relaxing things to do in San Diego and other cities–and it's easy to see why many people consider the Golden State the epicenter of plastic surgery. 
About the author: Chris Bibey is a professional writer who loves creating travel, finance, and entertainment-related content. Connect with him on LinkedIn.