Popular Attractions Near La Jolla: Seaport Village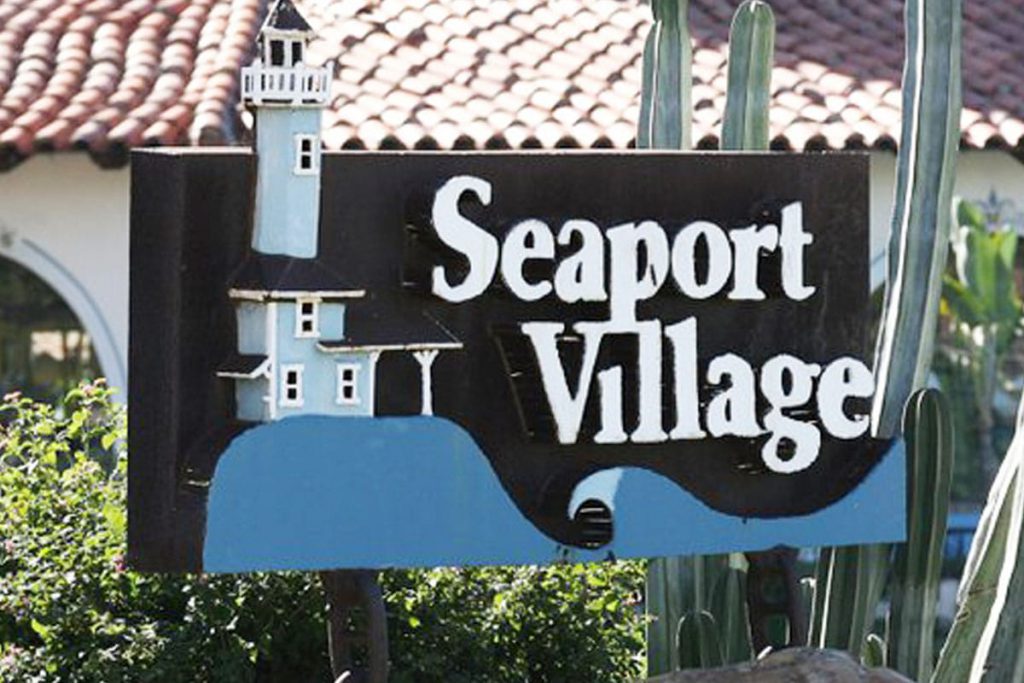 Seaport Village
Interested in venturing outside of La Jolla? Head to downtown San Diego and you'll find yourself in the bustling metropolitan hub that's home to the Padres, the San Diego baseball team, and multitude of nightclubs. For a laid-back vibe, head to the harbor and you'll find the charming, calm microcosm that is Seaport Village.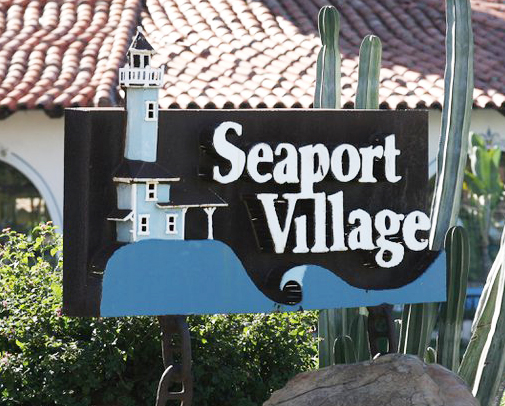 What is this Place?
You can expect to be a bit surprised at this venue; it's not the traditional complex of restaurants and shops. It feels more like a small, cobblestoned, European village that simply happens to have the backdrop of San Diego skyscrapers.
Along the water's walkway you'll see all types of fun wares and products being sold. There's even one gentlemen who brings his beloved birds for people to meet and greet with. Shake "hands" with a cockatoo or feel like a pirate with one of the parrots on your shoulder! With all their colorful feathers, they make for seriously photogenic photo partners.
Restaurants & More
There are a variety of great restaurants and eateries located within the village. There are 13 casual eateries, 4 upscale dining venues along the water and (most importantly) the Seaport Cookie Company that bakes the most wonderful array of sweet treats.
After eating a good meal and enjoying a long stroll along the water, we suggest taking a trip to Upstart Crow Bookstore & Coffeehouse. Enjoy a latte as you peruse the shelves and end up curled up with a book (or 2 or 3…) If diving into literature doesn't sell you, their gift section probably will. The store holds a variety of unique gifts and stationery that may be the perfect item you've been searching for.
Holidays & Festivals
For some of the year's biggest holidays, particularly Easter and Christmas, Seaport Village hosts wonderful, child-geared events such as Surfin' Santa, Breakfast with Santa and photos with the Easter Bunny.
What you're less likely to have attended is a Busker Festival, which the village is proud to put on every year. A busker is a street performer, like the ladies and gentlemen that paint their entire bodies gold and appear to be moving statues. Think Pier 39 in San Francisco. New York City. And…Seaport Village. This annual festival brings in the best of the best street performers from around the US to entertain the public, for free! It is the only one in Southern California, so you don't want to miss it. (It's usually held in early March.)
Parking
As with any busy city, you're probably wondering how crazy the parking gets here. There are a large amount of parking spaces that are $3 for 2 hours. Each 30 minutes after this initial time slot will then cost another $2.
The Hilton Hotel Bayfront has partnered with the village to workout another option, as well. Park there, for a one-day fee, and simply shuttle over.
While You're in the Area
While you're in the area, we definitely recommend walking into the downtown San Diego's Gaslamp Quarter. If you're in this neck of the woods for baseball season, snag tickets and check out all that Petco Park has to offer.