The Best Private Investigator in San Diego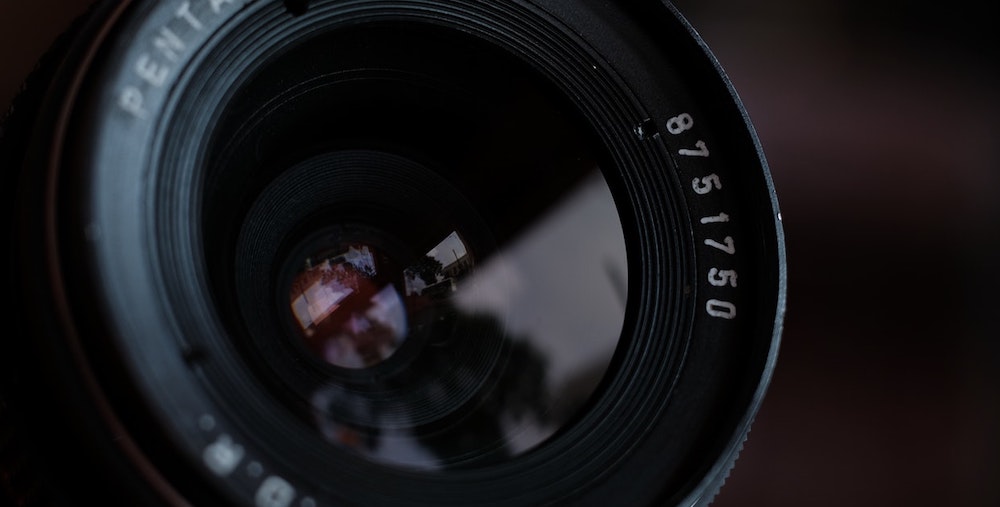 As much as we all hope sometimes, lives aren't like Lifetime or Hallmark movies. On the flip side, most of us never wish we would have the need to search for a private investigator in San Diego. But, you may still find yourself searching anyway. It's not always necessarily a negative reason you are in need of these types of services. Maybe you're wondering if a spouse is faithful, or perhaps you're searching for a birth parent. Whatever your reason for the need to find the best private investigator in San Diego for your needs, they are yours and yours alone and valid.
Uncover Secrets With a Private Investigator in San Diego
You might have a Hollywood perception of how the process of hiring and working with someone in forensic behavioral sciences will work. And, while you might interview some people reminiscent of Dick Tracy or Philip Marlowe, the reality is that it's a very straightforward and streamlined process. You're hiring a professional to do the work for you. However, one thing to be prepared for is uncovering information or secrets that make you uncomfortable. In these instances, it's essential to remember that this is the knowledge you were ultimately seeking for guidance on how to move forward in your life or a sense of closure.
No matter where you live in the area, there are plenty of professionals out there convenient to your location, so keep reading to learn more about some of the best private investigators in San Diego and how they can help you.
North County Coastal Private Investigators
There's no denying that living in the North Coastal area is gorgeous, and you've got the benefit of the relaxation of those seaside views. But maybe something isn't sitting quite right with you in your private life. In that case, it's worth looking up and connecting with some of the following practices.
La Barbara Investigations
Founded in 2004 by private investigator Dinnell La Barbara and located in Valley Center, this practice is a great contact to make if you're dealing with infidelity in your relationships, custody issues, and so much more. She specializes in civil criminal and domestic investigations, not to mention over 20 years of experience in the field. She does offer discounts, in case you were wondering to yourself, "How much is a private investigator in San Diego?" So, if you're feeling like you need answers but are limited by budget, definitely give Dinnell La Barbara a call to see how she can help you.
Address: 3830 Valley Centre Dr, San Diego, CA 92130
Phone: (619) 549-2897
Hours: Open 24 Hours
Oceanside Investigations
As the name implies, this private investigator in San Diego is in Oceanside. The great thing about this practice is that their price menu is easily viewed online and makes it streamlined in the decision process if you don't know exactly what you're looking for. Whether that's just surveillance or a more detailed investigation, of course, they do work with family issues (cheating, child custody, and more), and they do a lot of work with employment fraud, employee theft, and insurance investigations.
Address: 1930 S Coast Hwy, Oceanside, CA 92054
Phone: (760) 576-4747
Open 24 Hours
North County Inland Private Investigator
If you live inland, there are many options when it comes to finding a private investigator in your neck of the woods. Feeling like you should be looking for a private investigator in La Jolla is challenging enough, so it's comforting to know there are plenty of professionals you can trust with your sensitive needs.
San Diego Private Investigators
With a five-star rating across the board, San Diego Private Investigators is an easy choice for at least a consultation. This practice has been in business since 1994 and offers a variety of private investigation services. They also provide process serving, which is something you may require as well.
Address: 1374 South Mission, Suite 422, Fallbrook, CA 92028
Phone: (760) 521-3189
Open 24 Hours
Baker Street Group
Talk about a one-stop-shop! With over 150 years of combined experience in this group, you can not only get your investigational needs met, but they also specialize in computer forensic analysis, forensic accounting, internal investigations and offer attorney services. Many of their experts were formerly with the FBI, Department of Defense, and IRS. So, if you need some heavy lifting done, you'll quickly find a private investigator in San Diego that can carry the load here.
Address: 16476 Bernardo Center Drive, Suite 221, San Diego, CA 92128
Phone: (858) 673-5400
Central Private Investigators
If you're in Central San Diego and are trying to keep such personal business close to home, there are several groups or individuals you can choose from. It's always advised to consult with several, so you find someone who is a good fit for you.
Bradley Investigative Services
Bradley Investigative Services have been in business since 2007 and offer services as small as background checks all the way up to missing person investigations and your usual infidelity, custody, financial and criminal investigations as well.
Address: 4655 Cass St, San Diego, CA 92109
Phone: (888) 498-6111
Hours: Mon-Fri 6:00am-12:00am, Sat 9:00am-10:00pm, Sun 9:00am-6:00pm
Digital Investigation
This firm offers what the name suggests – cyber security investigative services. Like many private investigator firms, they're sought out for help in divorce and child custody issues. Still, they also do a lot of work regarding online harassment (a growing and concerning topic), spyware, and internet investigations. 
Address: 4445 Eastgate Mall, Ste 200, San Diego, CA 92121
Phone: (619) 376-2853
Open 24 Hours
Bruce Alan Investigations
Bruce Alan has been working in the private investigation field for over 30 years, so when you're looking for a private investigator in San Diego with literal decades of experience, he's a great person to reach out to for a consult. He's also a San Diego native, so talk about shopping locally. His career has taken him around the world, and he does any investigation you may require.
Address: 2534 State St, San Diego, CA 92101
Phone: (619) 977-6868
Everyday Hours: 12:00pm-12:00am
East County Private Investigators
If you're close to the El Cajon or El Mesa areas, the following investigators are close to home and come highly recommended. We know the need for hiring such a professional can be conflicting, so it's great to know you've got someone close by and available virtually 24/7 should you have questions or concerns.
P.I. Solutions Group
Established in 2009, this group focuses mainly on judgment collections, asset collections, and process serving. If you're a business owner in need of a private investigation group, they are well equipped to fit your needs. They also offer attorney services and judgment enforcement. If your needs are more personal, this may not be the fit you're looking for.
Address: 2514 Jamacha Road Suite 502-184, El Cajon, CA 92019
Phone: (844)345-1388
MT Security & Investigations
Founded by celebrated former police officer Michel Tew, this private investigator has successfully helped the San Diego police department in many cases. While offering surveillance and undercover investigation services (which applies to many needs), he also provides background checks, criminal defense work, and more. They also provide private security in the form of plainclothes security, vehicle patrols, and surveillance. They can survey your site for safety issues if you want a rundown on what needs to be fixed to be more secure.
Address: 8012 University Ave, La Mesa, CA 91942
Phone: (619)765-2222
Everyday Hours: Mon-Fri 10:00am-5:00pm
South Bay Private Investigators
When looking for private investigators in San Diego, you may consider South Bay an excellent place to start, especially if you're in the Chula Vista area. The following investigators are available in South Bay and can give you the confidence you need to move forward.
Albert J. Smith & Associates
This firm offers investigatory services not only in the U.S. but in Mexico as well. Albert Smith founded the first in 1982, so nearly forty years of experience you can trust. They specialize in auto theft and transport issues and offer traditional investigatory services as well. If your needs cross borders, this firm is a must contact.
Address: 8348 Saint Andrews Ave San Diego, CA 92154
Phone: (619) 671-1028
Everyday Hours: Mon – Fri 8:30am-5:00pm
SAZ Investigations
SAZ provides GPS tracking and report writing by offering routine surveillance, interviews, and process serving. Open twenty-four hours a day and with many testimonials to their abilities to locate people, this firm is an excellent solution to pretty much any need that you may be dealing with.
Address: 918 Rigley St, Chula Vista, CA 91911
Phone: (619) 990-2164
Open 24 Hours
The need to hire a private investigator may seem daunting or something you never dreamt you'd have to deal with. But, the reality is, these services exist for a reason – they are necessary not only for private family and personal reasons but also for your protection. Don't be nervous about deciding to hire a professional to help you feel safe in your own life or to give you answers you may have wanted for years. There's no sense in living in the unknown, so be confident in your decision to hire a professional to bring closure and peace of mind to your life.