Why The Arena Gym in San Diego is the Best Place to Learn How to Fight in North America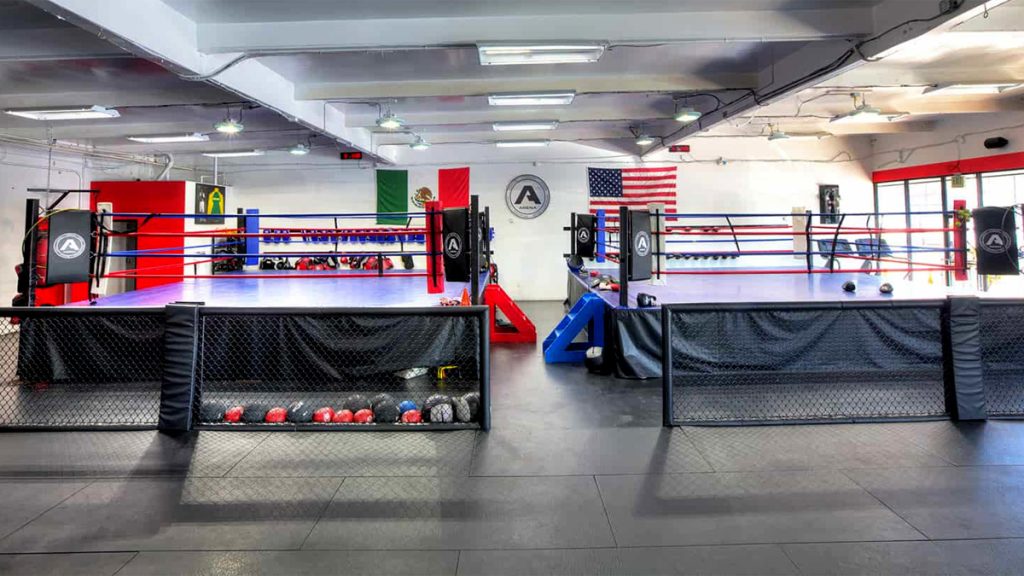 If you want to learn how to fight in San Diego County, there's no better place to do it than The Arena Gym.
The Arena, located in the Midway District of San Diego, is the oldest continuously operated martial arts school and combat sports training center in North America. It offers a range of programs, from boxing to Jiu Jitsu to mixed martial arts.
However, the breadth of the program at The Arena isn't what differentiates it from other gyms.
The Arena isn't aimed at customers looking for exercise or a fitness workout. Instead, its sole focus is to train fighters.
That's a legacy that first started in 1937 when Aloysius C. Holtmann enlisted in the United States Marine Corps. While stationed in Hawaii, Holtmann trained with Seishiro Okazaki, the founder of Danzan-Ryu Jujutsu. In 1940, he received his black belt and teaching certificate.
Between 1941 and 1945, Holtmann — then a Sergeant — fought in multiple battles in the Pacific Theater, including at Guam and Okinawa. He received multiple field promotions during his time in the war.
In 1946, Holtmann retired. A few years later, he graduated from San Diego State University while teaching Judo classes at the local YMCA.
Things changed in 1949 when Holtmann founded the Southern California School of Judo and Jiu Jitsu, possibly the first Jiu Jitsu gym in San Diego. Although the name is different, the same school that Holtmann founded continues to today as The Arena.
In 2006, the school moved to its location on Sports Arena Blvd and changed its name to The Arena.
Along with being the oldest martial arts school on the continent, The Arena is also one of the largest.
As of 2022, The Arena boasted around 1,200 members. That's unique among combat sports training centers of this size and type.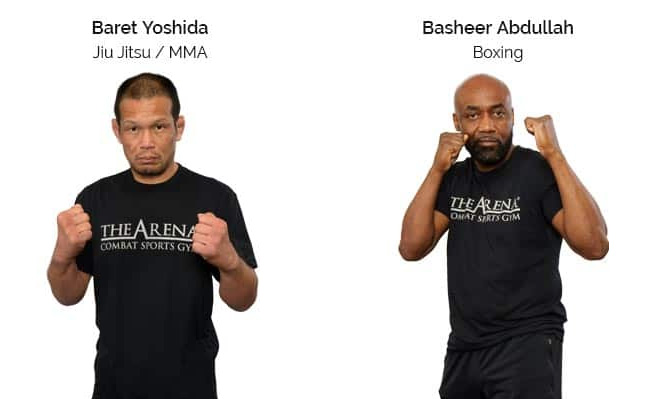 It features some of the best combat sports instructors in the business across a variety of martial arts. That includes legendary, award-winning Jiu Jitsu fighter Baret Yoshida and two-time Olympic Head Coach Basheer Abdullah, who is the lead boxing instructor at the gym.
Unlike other gyms that profess to be mixed martial arts academies, The Arena focuses on a specific and narrow demographic: people who are interested in "true and genuine martial arts instruction and training."
That doesn't necessarily mean that one needs to be a fighter already to train at The Arena. Professional fighters will find expert instruction and training at this facility. Amateurs will learn and train in a way that prepares and equips them to become professionals.
Many professional fighters, and others, have taken advantage of The Arena's state-of-the-art facility, which features 27,000 square feet of floor space and 8,000 square feet of mats. There are three individual training buildings for separating instructions, 35 striking bands, and a pair of competition rings.
And, again, The Arena offers a staggering breadth of different fighting programs. The list includes boxing, Filipino martial arts, Jiu Jitsu, Judo, Kickboxing, MMA, Muay Thai, Wrestling, Submission Grappling, and more.
In fact, The Arena likely has the largest weekly schedule of programs and instructional offerings anywhere in the U.S. – or North America. With around 145 classes a week, there's instruction and training available for any schedule, interest, or talent.
For those who want a more personalized experience or those who shy away from group instruction, The Arena also offers private instructions. That includes one of its unique offerings dubbed Accelerated Training.
Crafted by some of the best coaches, the Accelerated Training Program is a private instruction offering that leverages cutting-edge sports training and science, as well as one-on-one lessons in striking, grappling, and strength and conditioning.
As mentioned, the focus here is taking fighters and giving them the skills and conditioning they need to advance to the next level, whether that's making a career of fighting or just learning to fight for personal development.
The Arena certainly doesn't offer martial arts-inspired cardio sessions like other gyms. While fighters will likely get in shape during their training, fitness isn't the goal.
If you need another reason, it's affordability. Although The Arena is a top-tier gym with world-class instructors, you can take advantage of all of the gym's classes for a single monthly fee with no restrictions.
People who want to learn how to fight will find everything they need at The Arena. And even if you don't want to be an amateur or professional fighter, you're still guaranteed fighting skills, resilience, and more – and you may even discover a new passion and talent for combat sports.
About the author: Mike Peterson is a freelance journalist and writer based in North San Diego County. He's written and worked for a number of local media outlets, including the San Diego Union-Tribune, the North Coast Current, and the Oceanside Blade.
The banner photo for this article is courtesy of The Arena website