Here's What Separates The Arena in San Diego from Any Other Martial Arts Gym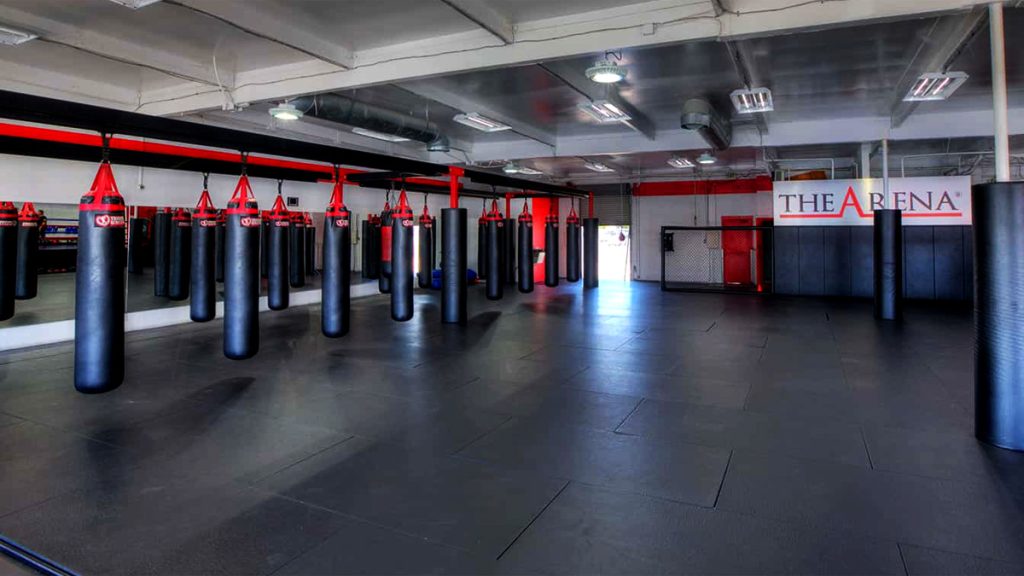 There are a lot of things that make The Arena gym unique, including its coaches, its fight team, and its members.
The Arena Gym is a martial arts instruction and combat sports training facility in San Diego. It's among the largest combat sports training centers in North America and the oldest continuously operated martial arts school.
Since being founded by U.S. Marine Corps veteran and Danzan-Ryu Jujutsu Black Belt Aloysius C. Holtmann in 1949, The Arena has grown to become one of the most renowned martial arts academies in the world.
Some of the fighters who have trained at The Arena include Cris Cyborg, Diego Sanchez, Xande Ribeiro, Fabrico Morango, Joe Duarte, Rick Slaton, and Pat Speight, among others.
Current members of The Arena's fight team include Enrique Marte, a promising young contender who fights out of Point Loma, and Here "The Islander" Dudes, a welterweight out of Chula Vista, California, with a 10-1 record.
In addition to the MMA fighters affiliated with the gym, there are also a number of professional boxers, such as Adan Palma, who has been training at The Arena since he was in his early teenage years. Back in February, Palma defeated Abraham De la Rosa Castillo in his fourth professional fight.
So, if you want to get the same level of instruction and training as the professionals, The Arena should be your top choice for an MMA gym in San Diego. That's also largely because of the top-tier instruction offered by the gym's professional coaches.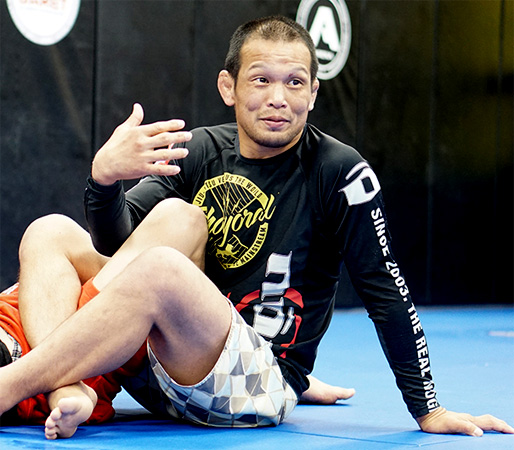 Baret Yoshida, for example, is a legendary Jiu-Jitsu fighter who heads the Jiu-Jitsu program at The Arena. Known as the "Finisher" because of his relentless style, Yoshida has gained an immense following since coming onto the scene in 1999.
Yoshida is a three-time International Brazilian Jiu-Jitsu Federation Black Belt World Champion. He's also the only man in history to become a 10-time ADCC competitor.
If you're looking for boxing instruction, the head boxing coach at The Arena is Basheer Abdullah, a 20-year U.S. Army veteran and an expert boxing instructor. Abdullah is a two-time Olympic Head Coach, a two-time Olympic Technical Advisor, and a two-time head coach for the USA's World Championship Teams.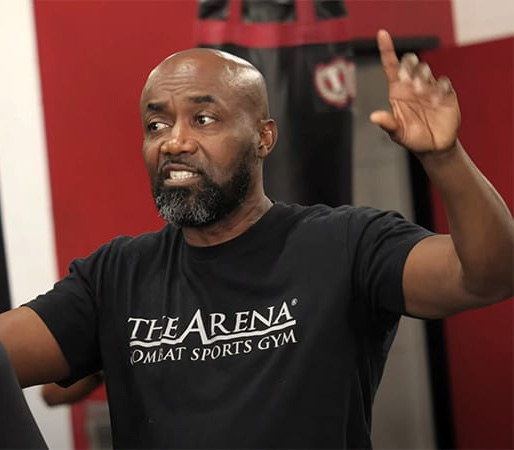 In 1999, Abdullah led Team USA to victory with four gold medals at the Men's World Championships. In 2012, he also led Team USA to five medals at the Women's World Championship.
Other world-class instructors at the gym include Master Muay Thai instructor Kru Mark. The son of the former commander-in-chief of the Laotian army, Mark has been training in the Muay Thai style since the age of five. Also, like his father, he served in the military, working with U.S. Special Forces in Vietnam.
Mark was held in a POW camp during the war but escaped and made his way to the U.S. Since then, he has been teaching Muay Thai in his family's style for more than 55 years.
You can expect a similar level of professionalism, experience, and accolades from The Arena's other coaches, including Judo coach Zbigniew Piec, Filipino Martial Arts coach Willie Laureano, Strength & Conditioning coach Jason Salazer, and Kickboxing coach Vince Salvador.
And then there are the members. As of early 2022, The Arena boasted as many as 1,200 monthly members — an exceptional feat for a gym of any size.
Many of those members are current or retired military, which is one of the reasons why The Arena's fees are priced affordably compared to other gyms. However, you don't need to be in the military to be treated the same way at The Arena.
In the words of the gym, "everyone here becomes part of our brotherhood." And anyone is welcome if they're willing to put in the work.
Those who haven't fought before can work up to an amateur level of fighting. In fact, the gym prides itself on its focus on turning non-fighters into combat warriors with experience and top-tier training under their belts. From there, they can move onto a professional level. Fighters who are already professionals can become world-class here.
For the price and quality of instruction, you can't beat The Arena for martial arts and combat sports training.
If you'd like to check out The Arena, the gym is located at 3350 Sports Arena Blvd. in San Diego, California.
About the author: Mike Peterson is a freelance journalist and writer based in North San Diego County. He's written and worked for a number of local media outlets, including the San Diego Union-Tribune, the North Coast Current, and the Oceanside Blade.
The banner photo for this article is courtesy of The Arena website