The Best Psychiatrist in La Jolla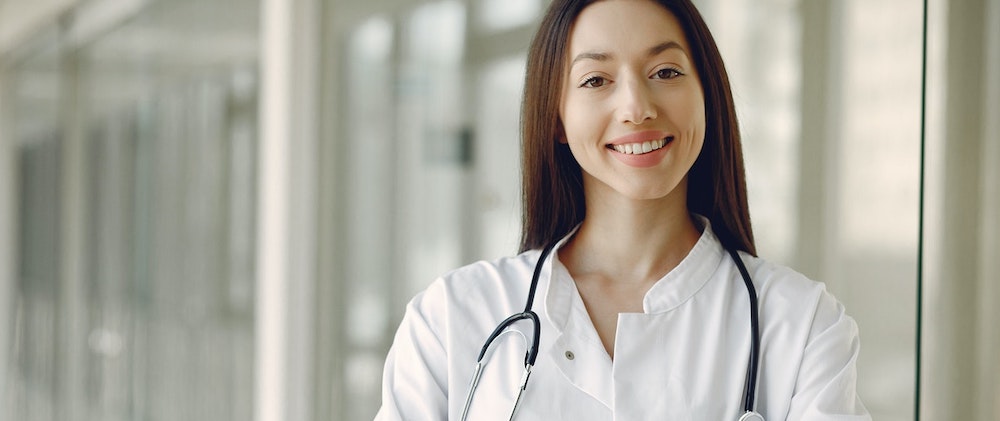 With miles of magnificent coastlines, sparkling ocean views, and sunshine for days, it's hard to feel blue when visiting or living in La Jolla. However, sometimes even the most sensational sunsets, white water surfing, or invigorating hikes won't suffice if you're knotted up with emotional turmoil. Thankfully, "The Jewel" of San Diego is a full-service seaside town, as not only does it provide leisure and entertainment – it's also the home to some incredibly committed mental health professionals. So whether you are struggling with relationship issues, or need to address a serious mental health condition, read this guide so you can find the right psychiatrist in La Jolla for your needs.
Where to Find Expert Psychiatric Care in La Jolla
When it comes to getting psychiatric care and living a healthy lifestyle, mind-body balance is crucial. Luckily, La Jolla makes it almost effortless to eat right with its fresh seafood and produce. This region of SoCal also makes exercise a snap with endless opportunities for biking, hiking, and surfing. But eating right and staying active is just one factor in the formula for superior health. The best psychiatrist in La Jolla will tell you that mental health is just as critical for a healthy lifestyle as diet or exercise. That's why we've designed this helpful local guide so you can find the right psychiatric care. Read on about these devoted mental health professionals so you may discover the perfect psychiatrist in La Jolla who is waiting to help you on your mental health journey.
Dr. David Feifel
After teaching as a full tenured professor of psychiatry at UC San Diego for 20 years, Dr. Feifel retired and opened Kadima, an innovative neuropsychiatric institute specializing in Ketamine treatments for bipolar and other neuropsychiatric disorders. Arguably one of the most preeminent brain experts in the area, Dr. Feifel is also an esteemed psychiatrist in La Jolla and is valued for his revolutionary contribution to neuroscience. The Kadima Institute provides cutting-edge, non-invasive treatments for a range of neuropsychiatric conditions. Dr. Feifel is often consulted when patients and other doctors are seeking alternative solutions when conventional treatments have failed in the past.
Address: 3252 Holiday Court, Ste. 112, La Jolla, CA 92037
Phone: (858) 412-4130
Hours: Mon – Fri 8:30 a.m. – 5:30 p.m.
Closed Saturdays and Sundays
Richard Wachsman, MD
Among psychiatrists in San Diego, Dr. Wachsman has established himself with over 35 years of psychiatric service in the area and 18 years as a clinical professor of psychiatry at UC San Diego. His specialties include, but are not limited to treating depression, anxiety, ADHD, and learning disabilities in adolescents and adults. Dr. Wachsman has experience as a medical director of a psychiatric hospital as well as chief of staff at a general hospital. He is also a cancer survivor and has a vast knowledge of yoga and meditation. Between the conventional side of his medical career and his natural, holistic background, Dr. Wachsman combines the best of Eastern and Western medicine to attain optimal mental health for his patients.
Address: 3252 Holiday Court, Ste. 105, La Jolla, CA 92037
Phone: (858) 453-1145
Hours: Wed 10:00 a.m. – 3:30 p.m.
Thurs 10:00 a.m. – 5:30 p.m. Closed Fri – Tues
Mind Bloom La Jolla
As the name implies, Mind Bloom presents a nurturing, enriching approach to assist patients blossom into mental health and wellness. Staffed with psychiatric nurse practitioners and a board-certified psychologist, La Jolla CA is the perfect setting for this bright team of mental health professionals. Mind Bloom offers a range of treatments from medication management, psychotherapy, executive coaching, telemedicine, and transcranial magnetic stimulation (TMS). Their certified and licensed medical staff also treat a range of ages and specialize in treating children and adolescents.
Address: 1120 Silverado St., Ste. 203, La Jolla, CA 92037
Phone: (858) 412-5141
Hours: Mon – Fri 10:00 a.m. – 6:00 p.m.
Closed Saturdays and Sundays
Dr. Donna Kashani
Coming from a family of six doctors, and a world-renowned child psychiatrist for a father – Dr. Kashani was literally born into psychiatry. She obtained her medical doctorate in her 20s and has been running her private practice as a board-certified psychiatrist for 25 years. Her specialty is in child and adolescent psychiatry, but she does assist adult patients as well. Her clients proclaim her as patient, intelligent, and genuinely compassionate, citing that Dr. Kashani has made a positive impact upon themselves and/or their children. Dr. Kashani provides traditional psychotherapy treatments in areas of depression, ADHD, Dyslexia, eating disorders, OCD, bipolar, and anxiety disorders. She also utilizes medicinal treatments should they be required for a patient's full wellness. Dr. Kashani has made hundreds of professional appearances on TV and has served as an expert lecturer on child psychiatry. She has also co-authored a book with her father called Raising Happy Children.
Address: 4225 Executive Square, Ste. 600, La Jolla, CA 92037
Phone: (858) 776-6267
Hours: Mon – Fri 9:00 a.m. – 5:00 p.m.
Closed Saturdays and Sundays
Acacia Counseling and Wellness
This unique wellness center offers individual, group, or couples therapy in a hip, contemporary atmosphere. The founders of Acacia originally envisioned a safe, upbeat environment where college students could go and receive quality mental healthcare. The vision is the same now in that the psychologists and psychiatric team at Acacia La Jolla are still helping patients with anxiety, depression, and stress management. They also assist patients with relationship issues, trauma, eating disorders, and body image concerns among other challenges many college students struggle with today. Acacia also offers its patients the use of their "Mind Spa" which is a place they can go to meditate, relax, enjoy aromatherapy, and essentially escape the pressures of the world for a brief space in time. While it's impressive, you may not need to visit Acacia's live plant wall or sit in their meditative Mind Spa. If this is the case, you can get a session through their video therapy option.
Address: 8950 Villa La Jolla Dr., C121, La Jolla, CA 92102
Phone: (858) 768-0028
Hours: Mon – Fri 8:00 a.m. – 6:00 p.m.
Closed Saturdays and Sundays
True Life Center
In a world of one-size-fits-all therapy programs employed by corporate-owned rehabilitation chains, True Life stands out with its individualized treatments, exceptional patient care, and integrative, mind-body therapies. True Life's founder, Dr. Krista Roybal wanted to revolutionize mental health and strove to become one of the best hospitals in San Diego for rehabilitation and recovery. The caring and committed mental health professionals at True Life offer inpatient and outpatient services for substance abuse as well as treatment for anxiety, and other mood disorders. The mental health professionals at True Life Center also address VA mental health in La Jolla as well as assist with PTSD and coping with trauma. In addition to psychotherapy and cognitive behavioral therapy, True Life Center also offers neurobiological integration (NBI). NBI entails treating the whole patient instead of merely treating his or her symptoms. It is an innovative way of healing the mind, body, and nervous system with a goal for patients to live happier, healthier lives.
Address: 4520 Executive Dr., Ste. 225, San Diego, CA 92121
Phone: (866) 591-8965
Hours: Mon – Fri 8:30 a.m. – 5:30 p.m.
Closed Saturdays and Sundays
Jason H. Bennet, MD
Dr. Bennet takes a comprehensive approach to patient care and claims that while medical treatment has its benefits, it's important to get an all-encompassing view of the patient's situation. He does this by considering individual needs, social aspects, living environment, biological issues, hidden thoughts, and behaviors in order to render a holistic treatment plan for his clients. His patients claim he has a kind demeanor and has been very helpful in treating conditions such as anxiety, depression, social dysfunction, and mood disorders. Dr. Bennet has also helped his patients with relationship issues, career counseling, and stress management. Currently, Dr. Bennet treats only adults over the age of 18, and his psychotherapy sessions are almost exclusively conducted online or by phone.
Address: 9404 Genesee Ave., Ste. 335, La Jolla, CA 92037
Phone: (619) 405-9672
Hours: Mon – Fri 8:00 a.m. – 6:30 p.m.
Closed Saturdays and Sundays
Dina Lim, DO
Dr. Lim is a board-certified psychiatrist in La Jolla who focuses on empowering her clients to overcome blockages so they may successfully achieve their goals. She assists her client's missions to achieve growth and recovery so they may flourish and live their lives more fully. Dr. Lim has advanced training in psychotherapy and biological psychiatry. While she appreciates the benefits of prescribing medicines to improve her patient's healing outcomes, she takes a minimalist and thoughtful approach in psychopharmacological therapy. Dr. Lim is certified to treat children, adolescents, and adults. However, she favors working with young adults struggling with transition and helping college students adapt to the stressful situations often triggered in life as an academic. Currently, Dr. Lim treats her patients exclusively online or by phone.
Address: 3252 Holiday Court, La Jolla, CA, 92037
Phone: (858) 293-8124
Hours: By appointment only. Please call.

Beth Gasparo, MD
Dr. Gaspara has been a practicing child and adult psychiatrist for over thirty-five years and strives to provide her patients with a personal experience that is not often found in today's managed healthcare environment.  Her patients claim she is attentive and responsive to their struggles and genuinely concerned about their mental health issues. Dr. Gasparo specializes in behavioral disorders in children, including depression, anxiety, and autism.  She also has a focus on delicate issues such as sex therapy, abuse trauma, body issues, and eating disorders.  In her efforts to help women and children live their best, healthiest lives she takes a biopsychosocial approach with a keen element of compassion and awareness.
Address: 7946 Ivanhoe Ave., Ste. 300, La Jolla, CA 92037
Phone: (801) 403-4879
Hours: By appointment only. Please call.

Sylvia Cartwright, MD
Patients seeking an integrative approach with psychotherapy and medications may appreciate Dr. Cartwright's commitment to decrease impairing symptoms while developing self-compassion and improving functionality in life for her patients. Dr. Cartwright assesses her patients and then provides them with essential tools and coping skills that help to build positive changes that can make a remarkable impact on their lives. She prides herself on taking time with each of her patients, and realizes therapy is not a "rush job." With her thoughtful, imaginative style, she works to design a customized treatment based on each of her patient's unique needs. She treats a range of ages and addresses a variety of issues such as stress, trauma, life transitions, grief, compulsive issues, parenting, and racial identity issues.
Address: 3252 Holiday Court, Ste. 100 La Jolla, CA 92037
Phone: (858) 251-1053
Hours: Tues – Fri 9:00 a.m. – 5:00 p.m.

Getting the Mental Care Your Deserve in La Jolla
Let's face it. Life is too short to suffer from mental unrest or imbalance. And all the splendor of La Jolla is waiting for you to enjoy it without the shadow of depression coloring its stunning beauty. That's why it's crucial to seek out the best psychiatrist in La Jolla; so you can enjoy the resplendent glory of this amazing coastal village and savor your life to the fullest.