Between the Sheets: Discover the Best Sex Therapists in San Diego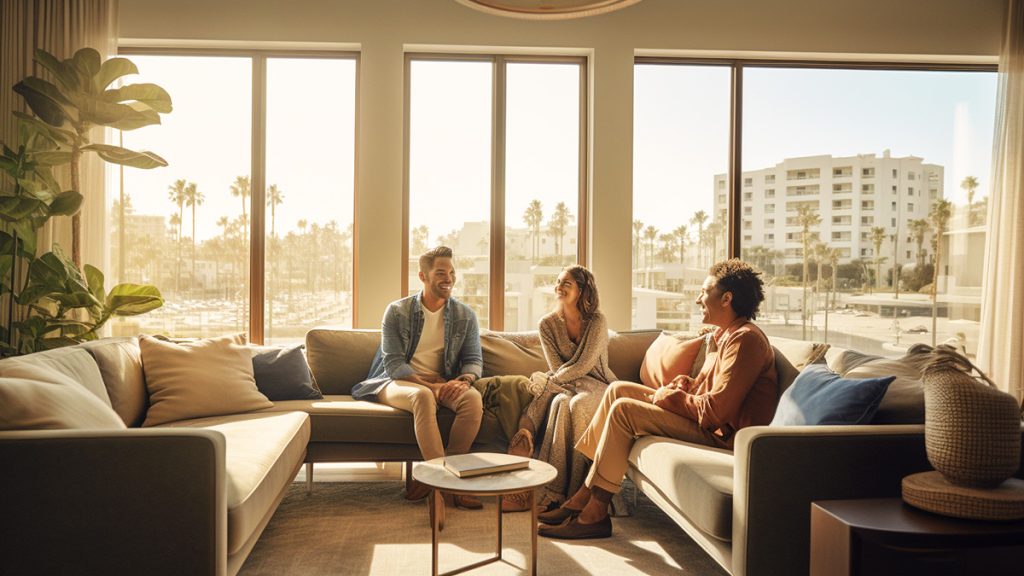 Sex. It's a touchy subject and one that not everyone is willing to talk about. However, sexual health is an essential component of strong partnerships and living a fulfilling life. Because communicating about sex isn't always easy, sometimes we need a little help navigating the complex landscape of intimacy and relationships. This is when sex therapists in San Diego can be invaluable because these professionals can work as a liaison between partners and open up a meaningful conversation about such a delicate topic.
Whether you're struggling with sexual disharmony or grappling with communicating about sex with your partner, or just want to improve your sex life – qualified psychologists, counselors, or psychiatrists in San Diego who specialize in sex therapy and can provide expert guidance and support. Having said that, we've curated a list of sex therapists in San Diego who can help you improve your relationship and more deeply understand the importance of healthy sexuality.
What is a Sex Therapist?
A sex therapist is a mental health professional who specializes in working with individuals and couples to improve their sexual relationships. Sex therapists in San Diego help people address a variety of concerns, including low libido, difficulty achieving orgasm, erectile dysfunction, and relationship issues related to sex. They may also work with individuals who are struggling with intimacy following trauma or illness, as well as people who suffer from sex addictions.
A sex therapist might make suggestions that can improve intimacy. For instance, a therapist may recommend working within each partner's love language, or suggest using sex toys for women or men. Most importantly, a sex therapist can provide guidance on how to enhance confidence and communication in the bedroom.
It's important to note that sex therapists do not engage in any physical contact with their clients during therapy sessions. Rather than "fixing" the problem for the client, they focus on empowering them with tools and strategies for improving their own sexual experiences over time.
Sex Therapists in North County
If you're located in North County San Diego and looking for a sex therapist, there are several options to choose from. La Jolla, Encinitas, and Del Mar all have highly qualified therapists who specialize in sexual health, and here are a few for your consideration:
The Center for Couples Therapy in La Jolla
Founder and clinical director Trish Stanley, Psy.D, MFT, and her team provide their clients with a welcoming, non-judgmental environment so couples are free to safely discuss delicate issues in the relationship. By using varying different types of therapy, including talk therapy, couples are able to self-reflect and better understand obstacles to pleasure in their partnership. The Center for Couples Therapy also provides therapeutic intensive retreats for couples, pre and post-marital counseling. Call or check their website to receive a 15-minute free consultation.
Address: 7946 Ivanhoe Avenue, Suite 304, La Jolla, CA 92037
Phone: (858) 455-5557
Hours: Mon – Thur 8 a.m. – 8:30 p.m.
Fri: 8 a.m. – 6:30 p.m.
Sat – Sun: 9 a.m. – 3 p.m.
Website: The Center for Couples Therapy
Nikki Nolet, LMFT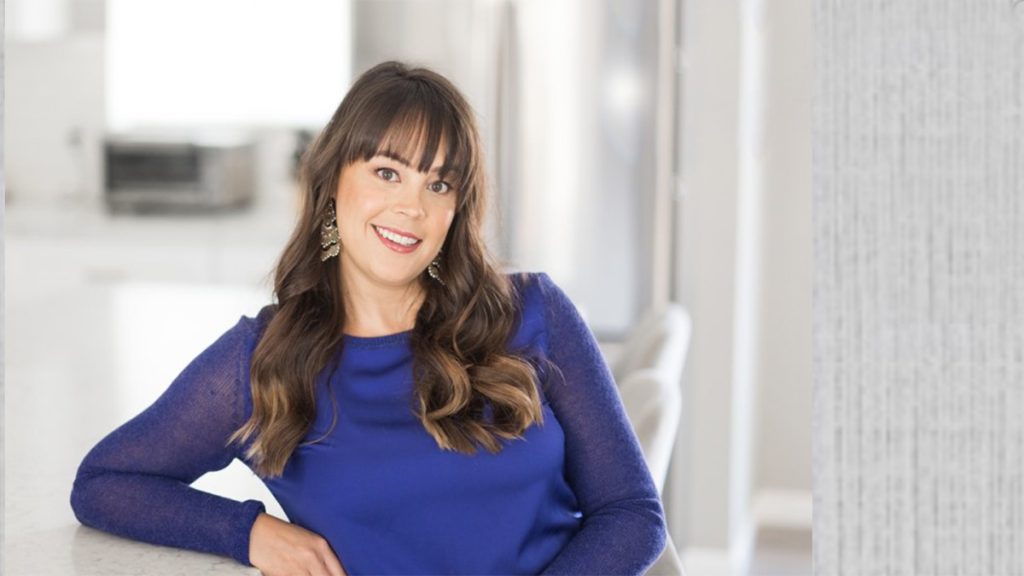 Relationship and sex therapist Nikki Nolet isn't afraid to open up and encourage her clients to talk about the big issues that might be blocking satisfying intimacy in their relationship. She tackles hot topics such as diminished sex drive, mismatched libidos, sexual shame, and anxiety around sex and intimacy. Nikki also provides individual therapy, where she helps single clients face issues such as dating fatigue or gaining self-confidence in partnerships. Most of her sessions are done online, but you can call or check out her website for session arrangements and a free consultation.
Address: 1155 Camino Del Mar, Suite 207, Del Mar, CA 92014
Phone: (424) 645-7705
Hours: Please call for hours
Website: Nikki Nolet, LMFT
Sex Therapy in San Diego
Dr. Denise Silbert is a psychologist, sexologist, and RN providing sex therapy for couples and individuals seeking solutions to sex-related obstacles that might be impeding their relationship. While many sex therapists in San Diego address intimacy issues, Dr. Silbert specializes in all the areas and nuances of sexuality for couples and individuals. Additionally, the Sex Therapy in San Diego center can also help with individuals who struggle with sexual abuse, gender identity, menopause, or hormone issues, and Dr. Silbert welcomes clients from the LGBTQIA+ community. Psychotherapy, hypnotherapy, and teletherapy are just a few services available when you contact Dr. Silbert.
Address: 5478 Soledad Rd, La Jolla, CA 92037
Phone: (858) 483-1430
Hours: Mon – Fri 11 a.m. – 7:30 p.m.
Closed Saturdays and Sundays
Website: Sex Therapy in San Diego
Sex Therapists in Central San Diego
It's no secret that Central San Diego has just about everything we need to work and live fully and healthily. This includes getting mental health help for sexually-charged issues. Here are a few sex therapists in San Diego we've vetted for your convenience.
Closeness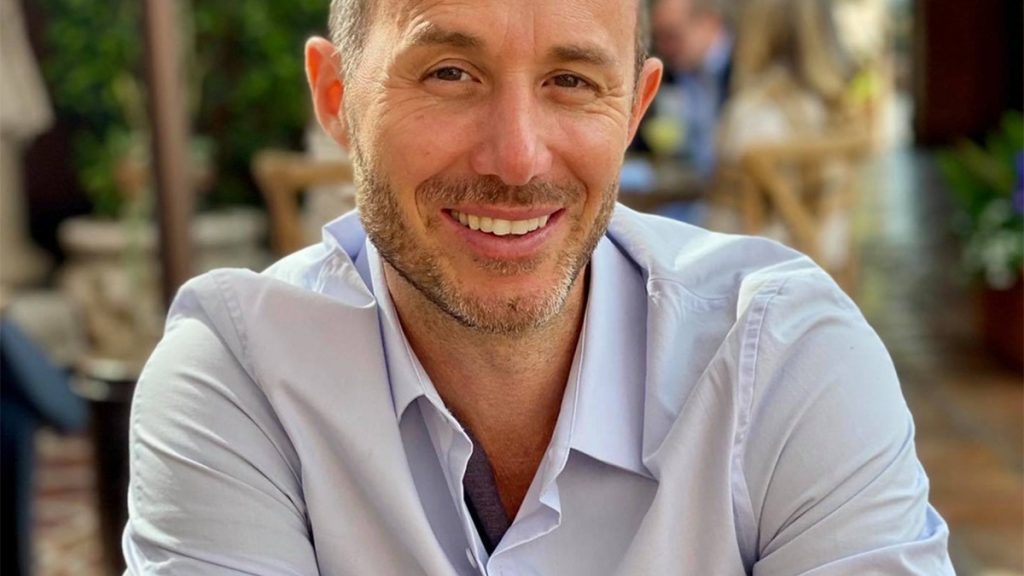 While not technically a therapist, Tari at Closeness is a sex coach offering various different services that can help individuals and couples experience genuine, fulfilling intimacy. Closeness enjoys high reviews from satisfied clients and provides unique methods of getting to the roots of sex-related difficulties. Several different coaching packages are offered, including weekend sessions ranging from 60, 90, or 120 minutes in length. Some reviews claim results in just one session.
Address: 4455 Murphy Canyon Rd #250, San Diego, CA 92123
Phone: (805) 427-3162
Hours: Mon – Fri 9 a.m. – 6 p.m.
Sat – Sun 9 a.m. – 3 p.m.
Website: Crave Closeness
San Diego Couples & Family Therapy
Founder and psychologist, Dr. Baya Mebarek, is committed to helping her clients live full, satisfying lives – which includes experiencing fulfilling sex lives. Dr. Mebarek offers various types of therapies, including hypnotherapy, bi-cultural relationship therapy, and marital therapy. She offers in-person or online therapy sessions to individuals and couples, and you can get to know Dr. Mebarek with a complimentary 15-minute consultation.
Address: 5230 Carroll Canyon Road, Suite 100, San Diego, Ca 92121
Phone: (858) 337-9884
Hours: Mon – Fri 9 a.m. – 8 p.m.
Sat: 9 a.m. – 2 p.m.
Closed Sundays
Website: San Diego Couples & Family Therapy
Estes Therapy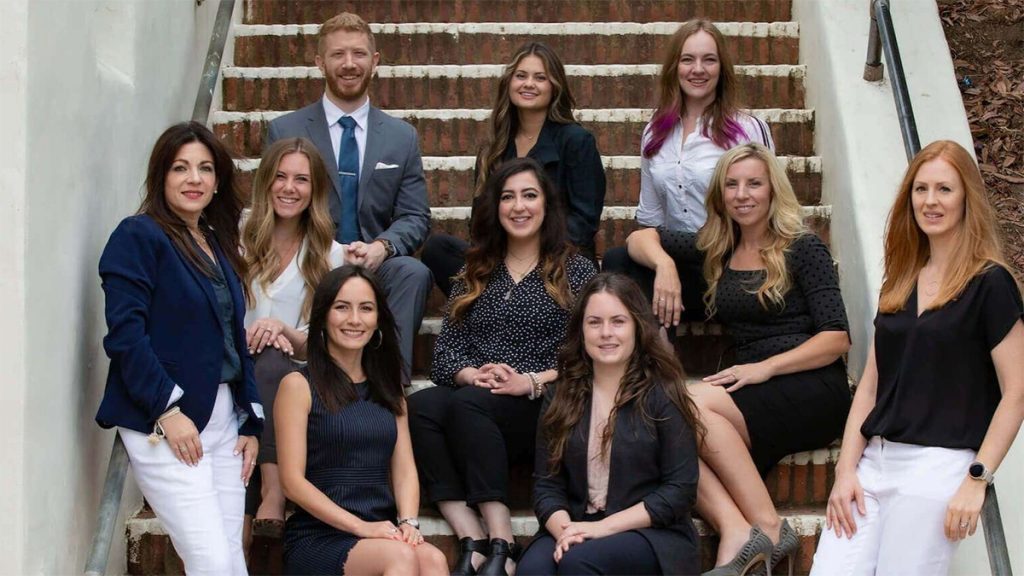 Sex, flirting, dating, body language, intimacy – founder and relationship counselor Jennine Estes covers it all. The Estes team is devoted to giving their clients the tools, resources, and behavioral strategies so they can experience a wholly satisfying relationship in everyday scenarios and in the bedroom. For sexual issues, Jennine believes in building trust (between herself and her clients as well as between couples) first as a foundation for more gratifying intimacy.
Address: 3333 Camino del Rio S Unit 215, San Diego, CA 92108
Phone: (619) 558-0001
Hours: Mon – Fri 9 a.m. – 9 p.m.
Sat: 9 a.m. – 4 p.m.
Closed Sundays
Website: Estes Therapy
Sex Therapists in East County
East County in San Diego is a great place to find sex therapists who can help you with any sexual concerns you may have. That said, here are a few sex therapists in San Diego located in the sunny, scenic East County region.
Vanessa Rodriguez, PsyD, MFT
Marriage and family therapist Vanessa Rodriguez believes that the most potentially disruptive challenges we experience in life deal with relationships. That is why she offers a myriad of relationship counseling and therapy services. Her counseling experience includes sex therapy as well as other hot-button issues such as anger management, sexual assault recovery, and help with infertility, infidelity, and pregnancy-related mental health issues.
Address: 1283 East Main St, Suite 209, El Cajon, CA 92021
Phone: (619) 376-1140
Hours: Please call or check the website for hours
Website: Vaness Rodriguez, PsyD, MFT
Counseling With Joey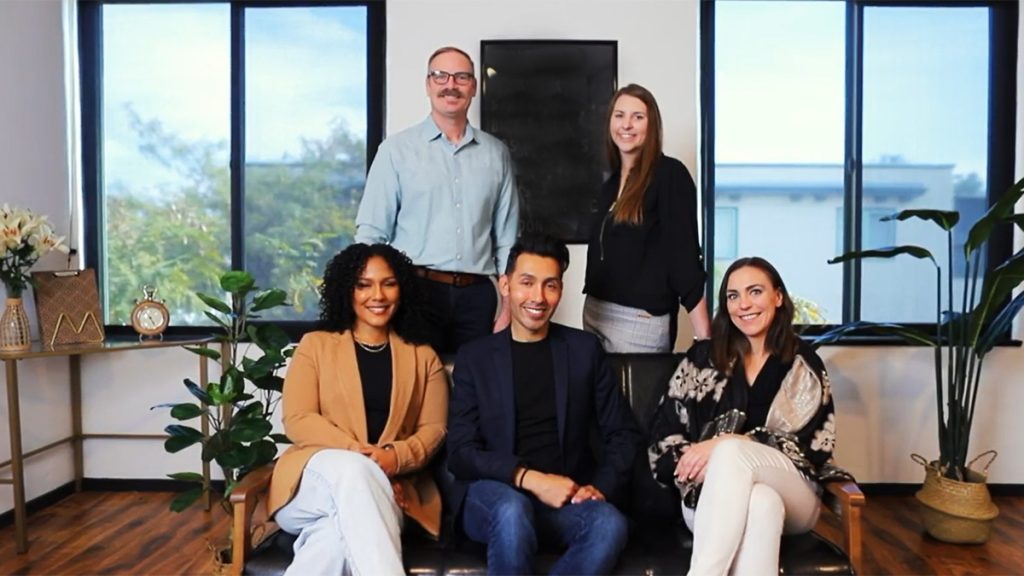 Joey Guzman-Kuffel, MA, LMFT specializes in an array of relationship and intimacy issues, including sex addiction, sex therapy, sexual abuse therapy, and self-confidence. The therapists here offer their clients a safe yet welcoming environment in which clients can feel confident in expressing their issues freely without judgment. Joey also speaks Spanish and specializes in helping the LGBTQIA+ community. Counseling sessions can be done online or in person, and Counseling With Joey provides a free initial consultation.
Address: 4730 Palm Avenue, Suite 214, La Mesa, CA 91941
Phone: (619) 363-5677
Hours: Please call or check the website for hours
Website: Counseling With Joey
Grace Counseling & Psychotherapy
Not only is Dr. Monika Grace a psychologist, she is also an ordained minister. With over 20 years of experience, Dr. Grace has been treating clients with various sexual issues to find the recovery and intimacy they've always wanted in their lives. As a reverend and a certified pastoral psychotherapist, Dr. Grace also provides spiritually-based therapies. If spirituality is an integral aspect of your sexual lifestyle, then Grace Counseling sex therapy in San Diego might be your solution.
Address: 5575 Lake Park Way, Suite 100-6, La Mesa, CA 91942
Phone: (619) 430-4996
Hours: Please call or check the website for hours
Website: Rev. Dr. Monika Grace
Sex Therapists in South Bay
The South Bay area is home some of the most qualified sex therapists in San Diego. From Chula Vista to National City, here are some suggestions for qualified therapists so you can get the help and/or your partner can get the therapy you deserve.
New Horizon Counseling Center, Inc.
The licensed therapists at New Horizon understand that there are a lot of moving parts in any partnership, and intimacy can be tough between couples – especially when juggling families, work, etc. Their couples counseling services address the unique strains relationships go through – including sexual disharmonies – to help clients and couples achieve the fullest and best aspects of a loving, intimate relationship.
Address: 3130 Bonita Rd. Suite 202, Chula Vista, CA 91910
Phone: (888) 209-3551
Hours: Mon – Fri 9 a.m. – 7 p.m.
Closed Saturdays and Sundays
Website: New Horizon Counseling Center, Inc.
Therapists of Southern California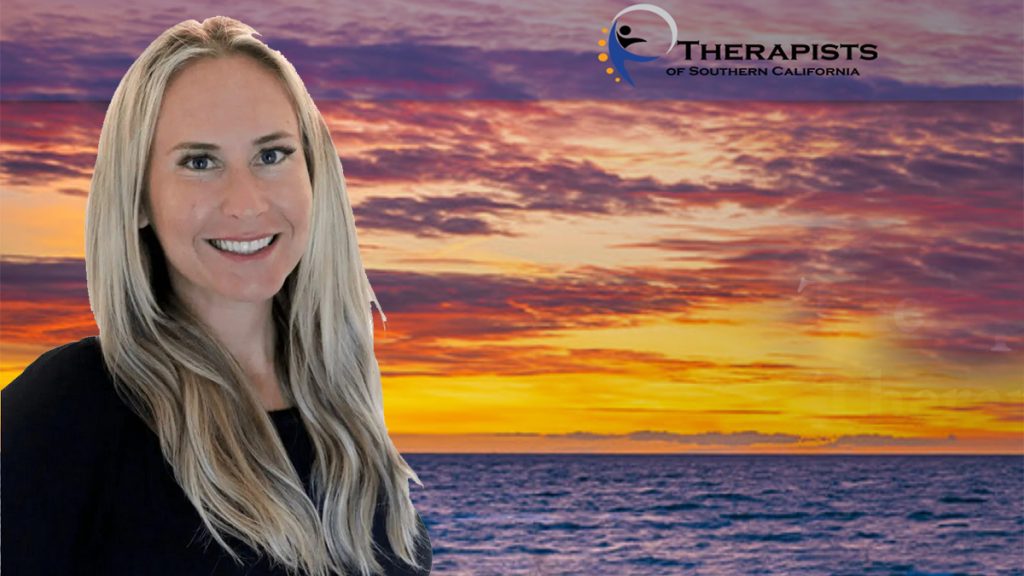 Offering a variety of different therapies online, Therapists of Southern California have a broad spectrum understanding of how to work with couples struggling with issues such as intimacy and sexual expression. They use evidence-based techniques tailored to you and your partner in order to gain understanding and deal with sexual conflicts head-on. They offer affordable couples therapy sessions and also provide individual therapy for sex-centric issues such as addiction or recovery from sexual abuse.
Frequently Asked Questions About Sex Therapists in San Diego
When it comes to seeking out a sex therapist in San Diego, many individuals may wonder if their concerns are severe enough to warrant professional help. However, the reality is that there is no one-size-fits-all answer to this question. With this in mind, here are a few often-asked questions and answers to help you choose a therapist that best meets your needs.
Do sex therapists really work?
Yes. That is, if you and/or your partner are willing to do the work suggested by your therapist. A sex therapist can also help identify surrounding issues that may affect your sex life and therefore give you a better perspective that can lead to positive resolutions.
When should I go to a sex therapist?
If you find yourself struggling with sexual-related issues, it may be worth considering seeing a sex therapist. Sex-centric concerns can often interfere with your daily life and relationships, and addressing them with a professional can lead to improved sexual functioning and overall well-being.
Why go to a sex therapist in San Diego?
Whether it's due to anxiety, trauma, or physical issues, these problems can manifest themselves in many ways that negatively impact a partnership. Therefore, if you live in San Diego, a sex therapist can help resolve current issues to express intimacy for a fuller relationship.
Conclusion
Sex therapy can be a life-changing experience for those who may feel stuck or struggle with intimacy issues. Remember that seeking out a sex therapist does not mean that something is wrong with you or your partner. It simply means that you want to improve your quality of life and strengthen your intimate connection. So whether that's taking a trip to an adult store in San Diego or just opening up communication about intimacy – the way you explore sensuality with your partner will be unique to your needs.